TUI Airways currently does not offer in-flight wifi for its passengers. However, to fill in the boredom, they provide an inflight entertainment system for everyone. The inflight entertainment system on TUI Airways includes a wide variety of options to cater to different interests. Passengers can choose from a selection of movies, TV shows, and music to enjoy during the flight. Besides, there are games and magazines available to keep passengers entertained throughout the journey. Although there is no WiFi connectivity, the inflight entertainment system ensures that passengers have a pleasant flight experience.
TUI Airways, formerly known as Thomson Airways, is a British charter airline and part of the TUI Group. With its headquarters in Luton, England, it operates flights to over 80 destinations worldwide. On top of that, the airline has a fleet of modern aircraft and offers a range of services and amenities to ensure a comfortable and enjoyable travel experience for its passengers. The airline is known for its reliable service, friendly crew, and commitment to customer satisfaction.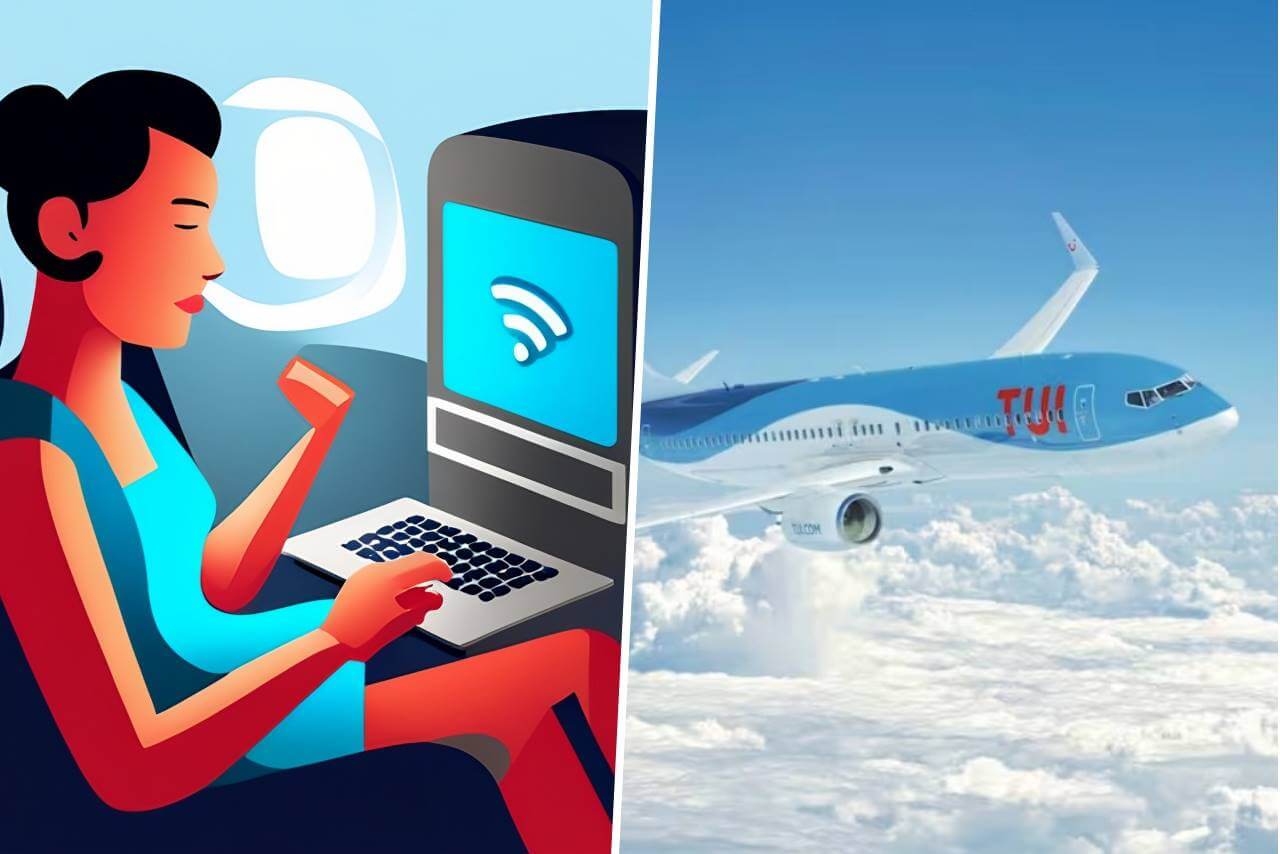 What is TUI Airways Inflight WiFi and Entertainment?
TUI Airways does not provide its passengers with access to in-flight WiFi; instead, they have an entertainment system that allows them to watch movies, watch TV shows, or even listen to music. You can also access the TUI Airways entertainment system if your flight is on an Air Tanker-operated aircraft. An airline app called The Air Tanker is available for download from the Apple Store or Google Play.
Features & Benefits
The following features and benefits, listed below, are what prospective customers of TUI Airways need to learn.
Sit back and relax while enjoying the entertainment package installed in the entertainment system of the airline.
Free access to the entertainment package.
Select different entertainment features based on your preferences.
Watch different movie series.
Listen to your favorite music through the available music albums available in the entertainment system.
You can access the entertainment package through the Air Tanker App which is downloadable.
Personal devices can be used to access the entertainment service.
TUI Airways Entertainment System
Since TUI Airways do not have inflight WiFi, TUI Airways offers entertainment package for their passengers on board. It is especially installed at every back portion of each passenger seat which happens to be in the front area of each passenger on board.
The TUI Entertainment System is a touch screen operated system that can be simply tapped by a finger wherein passengers could be selected based on their entertainment package installed in the entertainment features including the movie section, TV shows and programs, music albums, popular screen games and the location info which you can see the current location of your flight including the flight destination where the aircraft will land.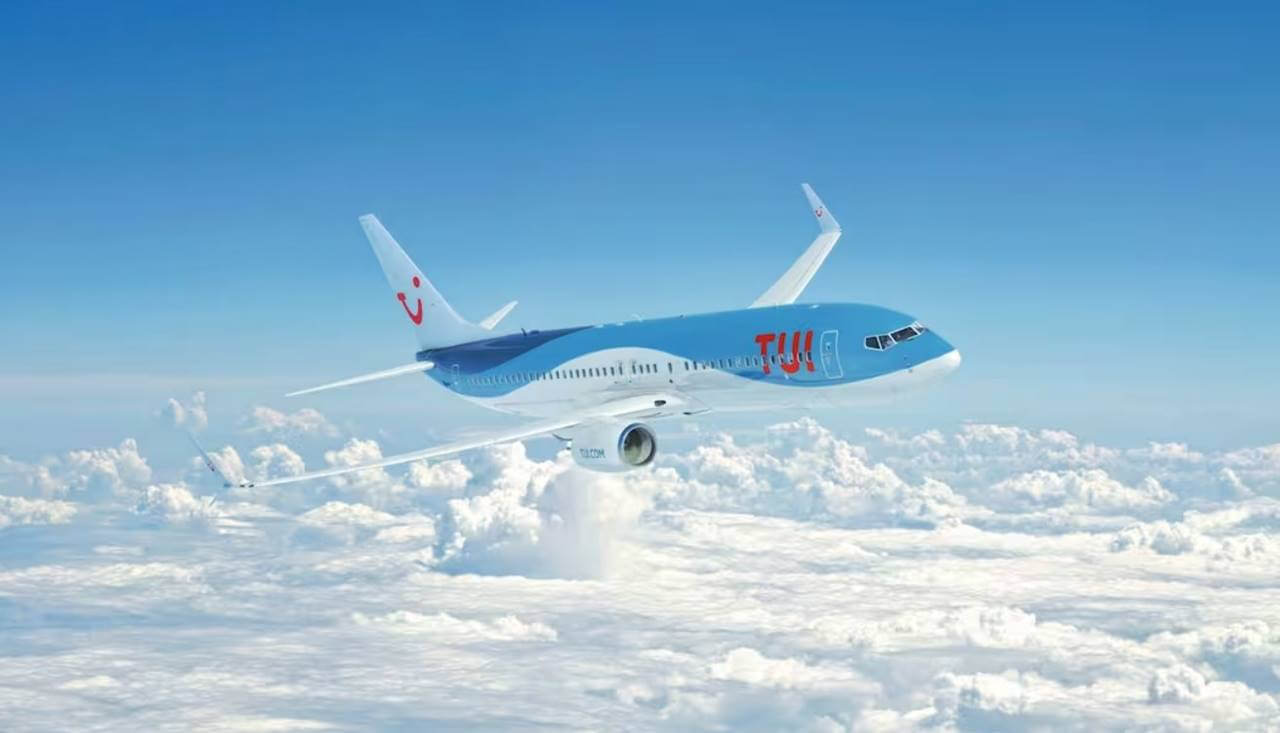 How to Use the TUI Entertainment System?
The following are the steps and procedures to successfully use the TUI Entertainment System.
Step 1: Turn on the screen in front of your seat. Use the button or tap the screen of it.
Step 2: Follow the instruction stated on the screen. You can simply go back to the previous page if you wish to. It is done by simply tapping the arrow icon below the screen.
Step 3: From the menu given, enter into which section will you preferably enter. This section includes the movie section, music, games, and TV program that are recently popular.
Step 4: Select your preferred entertainment package.
Step 5: Sit and enjoy your selected entertainment service.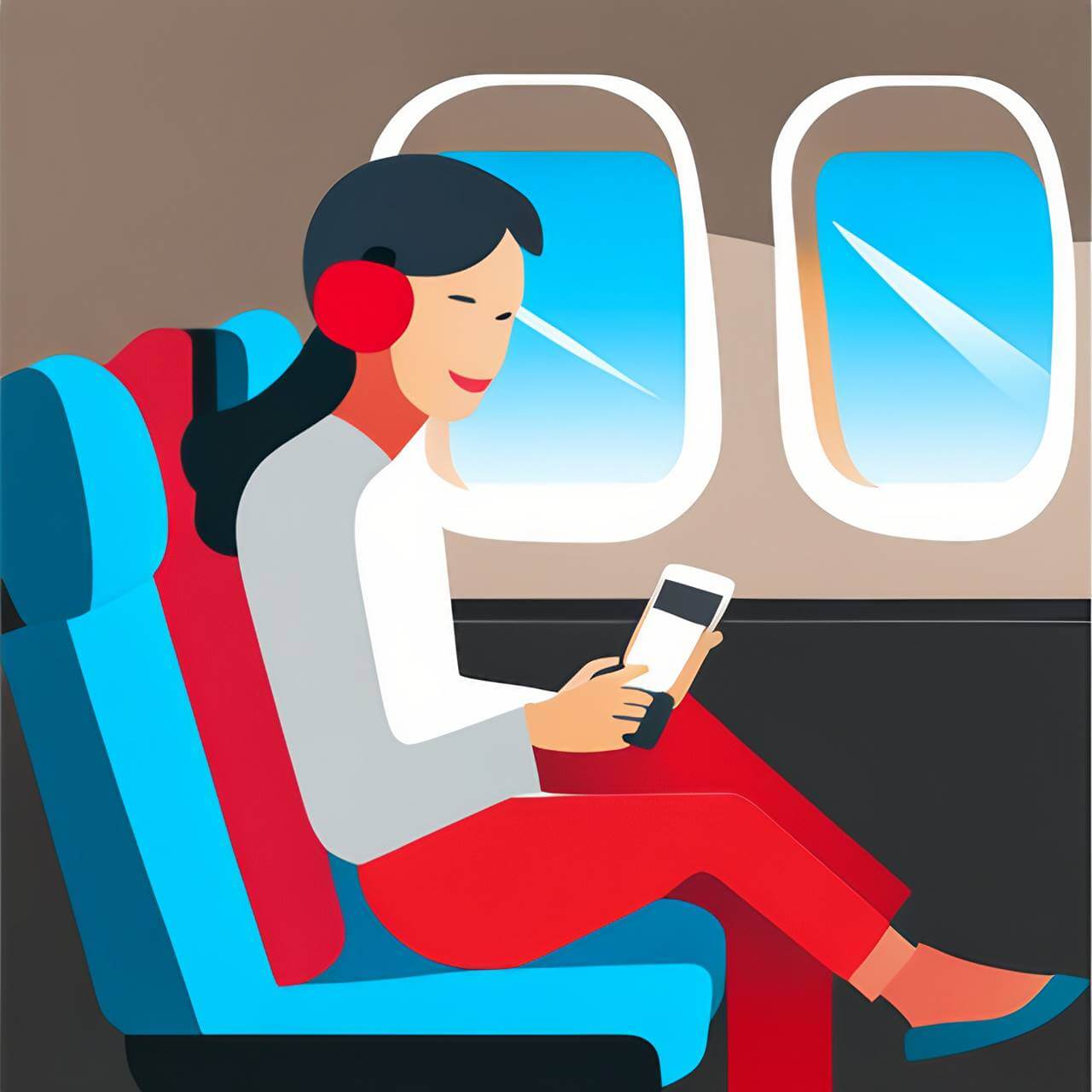 Video: TUI Dreamliner Inflight Entertainment System
This video will highlight some key elements of TUI Airways' entertainment system, including how passengers should use the various features that are installed in the system and how it appears to the passengers. Passengers will find it useful to see how the system appears in the video because it will help them to understand how the system functions. Besides, it will provide instructions on how to use the entertainment screen.
Frequently Asked Questions
1. How to turn on the entertainment screen in front of my seat?
The flight attendance is pleased to help you assist with your problem in terms of operating the entertainment system that you want to use. However, if there are technical problems exist like a sudden loss of connection of the entertainment system caused by aircraft turbulence due to the weather conditions and other factor issues, the flight attendants are not in control anymore.
2. Do they have available headphones for their passengers on board?
Headphones are only available for those passengers who have deluxe passes but the said airline company suggested their passengers bring their headphones with them so that they can access clear audio that can be used if they will watch movies, TV programs, or even if listening to the music on board.
3. Do they have an available charging outlet?
Yes, they do have a USB charging port but there is no available charging cable so it is suggested that passengers should bring a charging chord for them to charge their personal devices on board by connecting to the USB port that is located on the entertainment screen attached at the back portion of each passenger seat.
4. Is the inflight entertainment system available on all flights?
Some selected flights have available entertainment systems and some don't have one like the Boeing 767-300 and Boeing 737-700, -800, and MAX-8 that are not equipped with inflight entertainment systems but there are also aircraft that have inflight entertainment systems like Boeing 787-8 Dreamliner and Boeing 787 Dreamliner.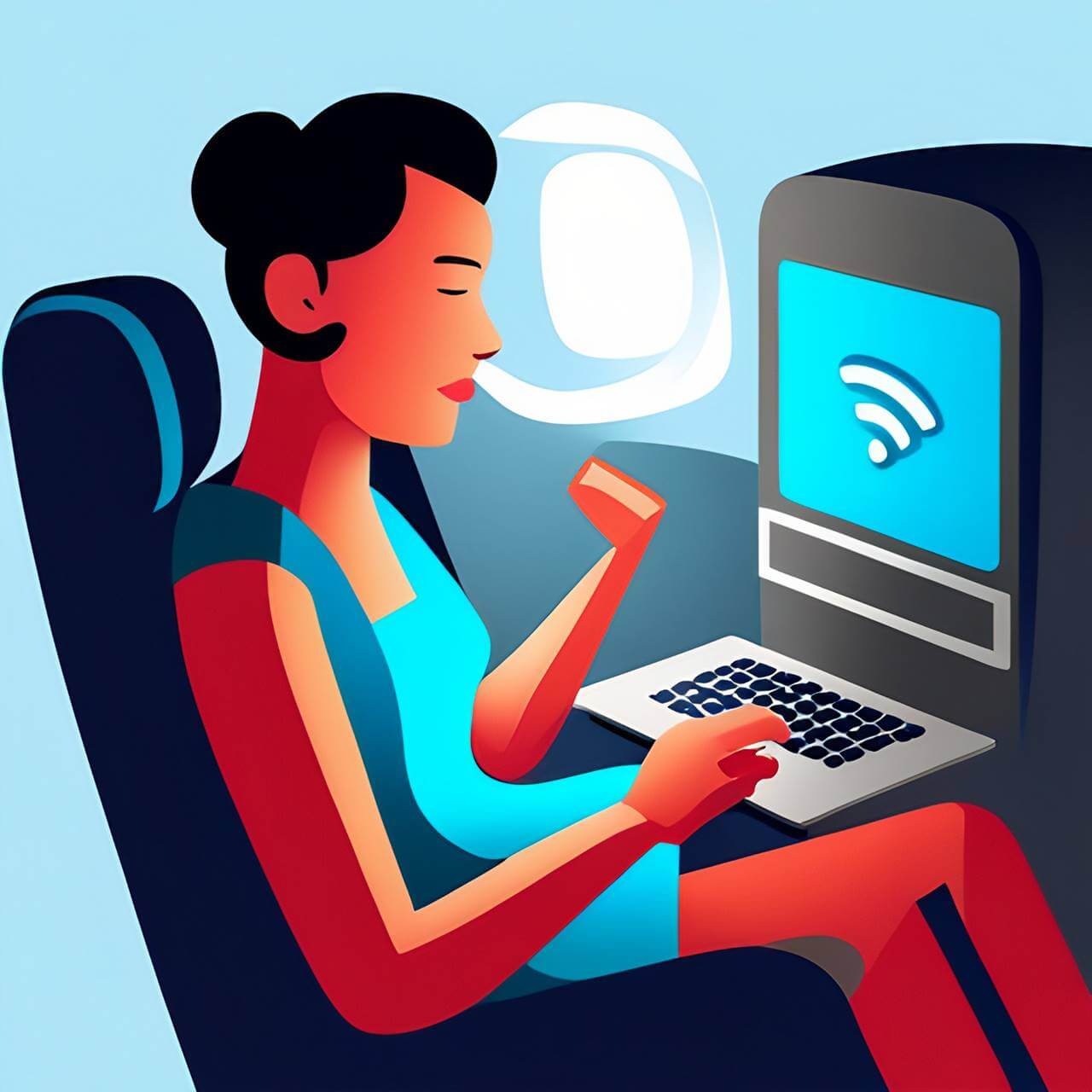 Summary
In summary, TUI Airways offers a comprehensive entertainment system onboard, ensuring passengers have a variety of options to stay entertained throughout their flight. While inflight wifi is not available, the airline compensates by providing an extensive selection of movies, TV shows, music, and games to cater to different preferences and interests. This allows passengers to enjoy their journey with an array of entertainment choices at their fingertips.