TUI Airways is one of the few sustainable airlines based in the UK. They are also known for being one of the best considering a lot of reasons like being people-friendly, high-quality, and of course, safe. Because of this, you can also expect it to be a good place to work as a flight attendant.
However, you should be well aware by now that being a part of an airline's cabin crew is not a piece of cake. It needs a ton of research, requirements, and commitment on your part. Not only that, but you also need extensive knowledge about how the whole process will go through. This can get a little difficult since it varies from airline to airline.
Also Read: 15 Must-Have Qualities of Cabin Crews
Thus, to help readers who are specifically looking into being a cabin crew at TUI Airways, we have prepared everything that you need to know in this article. From your responsibilities, qualifications, monthly salary, up to the little things that you may want to know, you can find them in the later sections.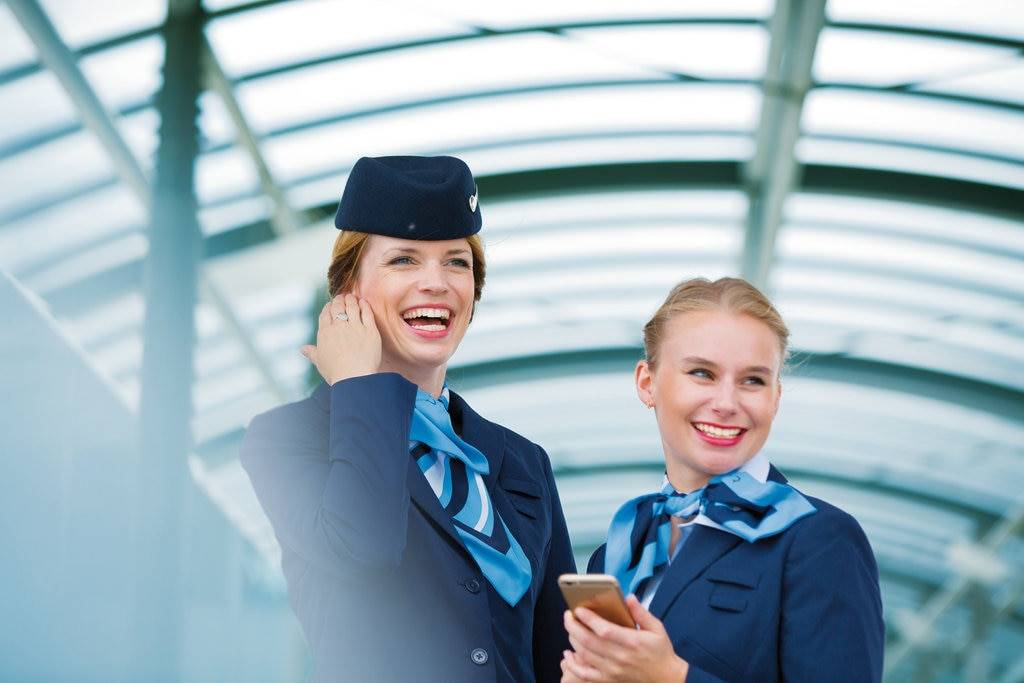 Overview
TUI Airways is currently based in Luton, United Kingdom. It's a European airline that has been around since November 2003 with its main branch in Belgium. It built its two other branches in London (the main branch in the present), and Nordic in 2005, and the latest one in Deutschland was founded in 2007.
Although the airline is fairly young compared to other veterans, it has already copped the title of being the "World's Best Leisure Airline" for five years now. This makes TUI prove that they are one, if not the, best holiday airline globally.
At the present, TUI Airways provides flight services to over 80 destinations in 30 countries. It's also the home of 12,500 employees, cabin crews, and engineers alike.
Responsibilities
Here are the responsibilities of a TUI Airways flight attendant:
Take care of passengers throughout the whole flight
Ensure the safety of passengers
Demonstrate the safety procedures before a flight
Work calmly even under pressure
Work flexible hours without any issues
Qualifications
For qualifications, below is a list that you can refer to:
Should be 18 years old and above
Should have a secondary education diploma
Must be fluent in both French and English
Should have a definite B driving license and a ready-to-use vehicle
Must have been vaccinated against yellow fever (or is willing)
Should be committed to working in flexible hours
Should not have visible tattoos and piercings
Must be able to swim at least 25 meters
Should have a clean criminal record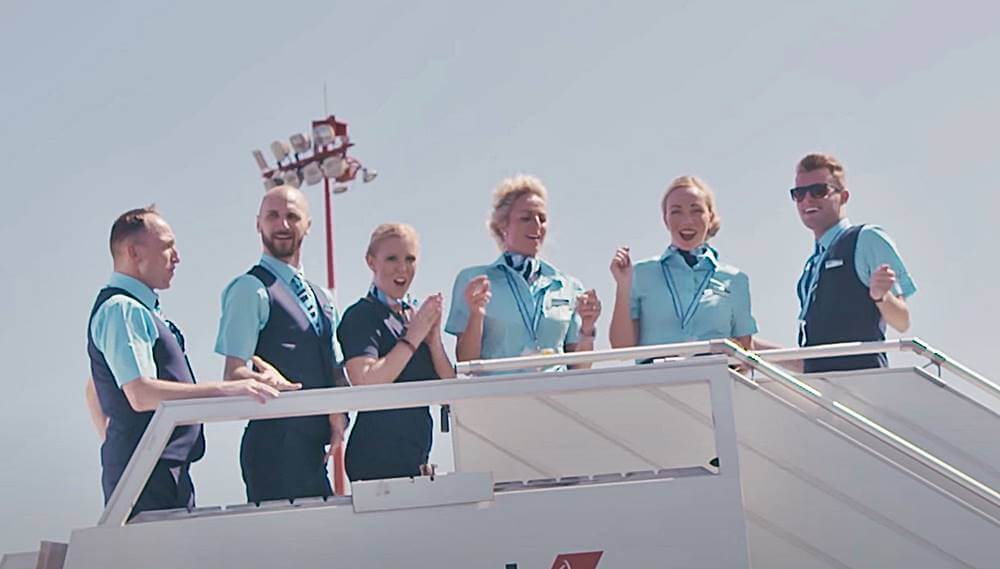 Document Requirements to Prepare
You will be walked through the complete list of requirements in the actual online application process, but here is a gist of what you will need to prepare in advance:
Curriculum Vitae
Copy of Definite B Driving License
Copy of Criminal Record History
Other Personal Documents
Where to Apply for a Job for TUI Airways Online
You can accessible apply for a job for TUI Airways through their careers page here – https://careers.tuigroup.com/aviation/
On the said page, you will see all the currently open positions in each of TUI Airways' branches. Clicking on a position will also redirect you to the in-depth position details and online application form. The complete list of responsibilities and qualifications for each career field will also be provided here.
Below is a screenshot of the Careers Page: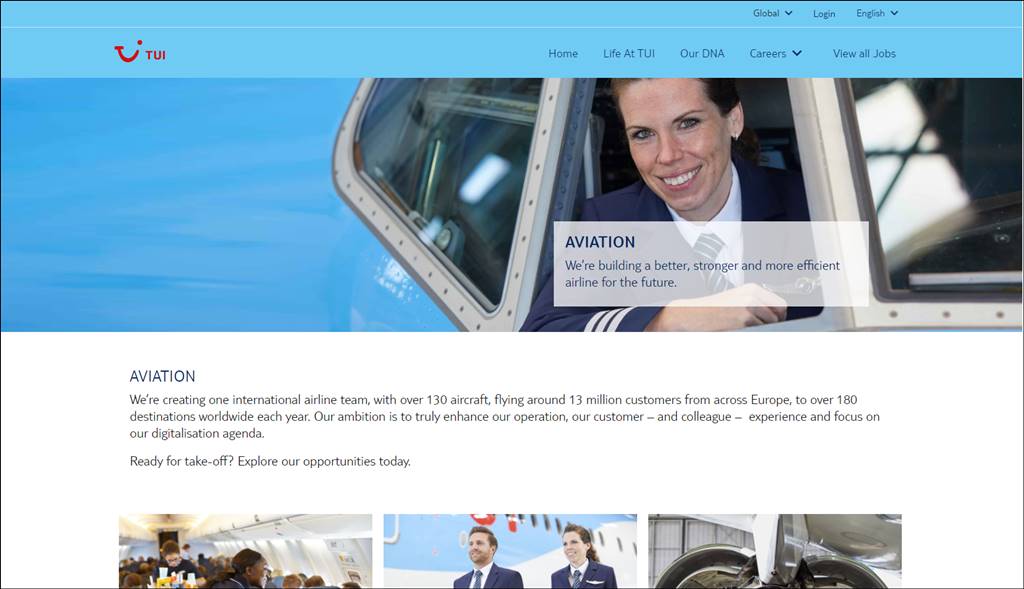 How to Become a Cabin Crew for TUI Airways
Here is a step-by-step process on how you can apply to become a cabin crew for TUI Airways:
Step 1: Go to TUI Airways' career page through the site or app.
Step 2: Click the "Apply" button once you have read all of the necessary details to proceed.
Step 3: Sign up for an account or log in to start the application process.
Step 4: Access your account and download the application form.
Step 5: Attach the necessary documents.
Step 6: Attach your application video.
Step 7: Take the English test.
Step 8: Wait for an invitation for the interview.
Keep in mind that the length of waiting for results will depend on the current volume of applications. Ensure that the contact details you provided are all correct since that is how the company will reach out to you.
Monthly Salary of a TUI Airways Flight Attendant
A TUI Airways flight attendant earns an average of £22,366 per year. This means that one can earn around £1,800 per month. Those that are in higher positions can expect this to increase, so take note that the given amount is not fixed.
Benefits
Along with the salary, here are the benefits that you can get by working with TUI Airways:
Travel Benefits
Continuous Learning for Career
Paid Meals
Fully Paid Training
Paid Holidays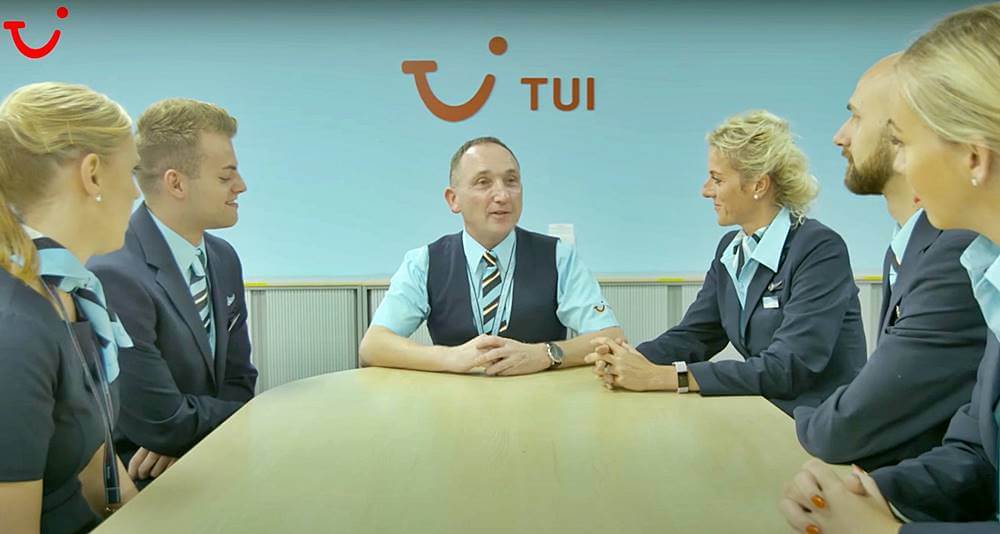 On the flip side, you can expect the cons to include long hours of work and on common occasions, mentally-challenging tasks.
Video: Cabin Crew Training Experience with TUI by Alyx Barnett
In this video by Alyx Barnett, she showed actual clips about her flight attendant training in TUI Airways. With a true-to-life story of how she applied multiple times before her successful entrance in 3 years, this is surely a video filled with facts and relatable experiences.
Here are some things that you can expect to learn from the video:
The activities included in the 5-week training
The entirety of the employee manual
Necessary safety procedures
Work ethics in the company
The professions that you will work with throughout your training
All of the vlogger's video revolves around the process of being a flight attendant, so browsing through her channel will definitely be a big help.
Disclaimer: This is a video uploaded by a flight attendant vlogger who shared her experience being a cabin crew member. Take note that every crew has a different experience, but this will help give you an idea what to expect when you work for TUI Airways.
Photos: TUI Airways Cabin Crew in Uniform
Check out these beautiful pictures of TUI Airways flight attendants in uniform. If you wish to imagine yourself being part of this company, check out these photos to give you a glimpse of working for this airline:
Frequently Asked Questions
Here are some of the frequently asked questions revolving around TUI Airways and its offers for flight attendants:
1. Do you need to be a UK citizen to be a flight attendant in TUI Airways?
You don't necessarily need to be a UK citizen when applying, but once you get accepted, you need to be able to legally stay in the UK. Similarly, you also have to be allowed to go in and out of the said country. Without this, you won't have any chance of being a part of TUI Airways, no matter how good your credentials are.
2. How is it like working with TUI Airways?
According to reviews from UK Indeed, a site made for employees to review their employers, working with TUI Airways is nothing less than pleasant. The company provides sufficient training and resources to help its team fully adapt to the environment. It's also stressful, which means that it's equally draining as other airlines, but employees said that they are properly compensated.
Overall, there's no negative issue to worry about in TUI Airways.
3. Can I still apply as a cabin crew member even if I have tattoos?
Tattoos won't be a problem unless they are visible when in uniform. This is the same as the rule for piercings.
4. How can I get accepted as a flight attendant in TUI Airways?
To get accepted as a flight attendant in TUI Airways, you need to be fully qualified with the standards that they set. For instance, you need to have a driver's license, a Baccalaureate degree, clean criminal records, and likes. You can see the full list of requirements in the previous sections.
Note that you will still be subject to additional screenings and interviews along the way before being fully accepted to the company's team.
5. Is there a height requirement for cabin crew members in TUI Airways?
There is no specified height requirement for cabin crew applicants in TUI Airways.
6. Do I need to be a college graduate to be qualified?
You need to have at least a secondary education diploma in order to be qualified for a position in TUI Airways. This means that being a college graduate isn't necessarily a tight requirement. However, you will surely have a bigger advantage over other applicants if you have a Baccalaureate degree to present.
7. Will TUI Airways provide training for accepted applicants?
Yes, TUI will provide training sessions for accepted applicants. This will last for five weeks and will cover everything from the airways' products up to the most complex systems that you will need to handle as a flight attendant.
8. How much can I make as a flight attendant in TUI Airways?
Although the exact salary isn't disclosed on TUI Airways' website, the latest reports state that a flight attendant in the airline earns an average of £23,365 per year. This can be lower or higher depending on your seniority in the cabin crew hierarchy.
Nevertheless, the said average annual pay is still higher than most airlines in the UK.
9. What are the possible issues that I can face as a TUI Airways cabin crew?
So far, there are no issues (at least no reported ones) that you should be mindful of when working with TUI Airways. This means that applying will simply depend on your preference rather than the concept of employee safety and caution.
10. Do I need to pay for anything when applying to TUI Airways?
You won't have to pay TUI Airways anything when it comes to the application process. You only have to include your travel expenses, document processing, and likes in your budget. Other than that, the airline doesn't charge applicants any kind of fee.
11. What languages do I need to speak to get accepted as a flight attendant in TUI?
You need to be fluent in both French and English (specifically UK English), so you can be qualified and accepted as a flight attendant in TUI.
12. Is working as a flight attendant in TUI Airways worth it?
If you're someone who enjoys working in-flight within flexible hours and being well-compensated for it, then working as a flight attendant for TUI Airways will definitely be worth it.
13. Can I reapply for the same position if I don't get accepted on the first try?
If ever you fail or you don't get contacted past the closing date, you can reapply again for the flight attendant position after 6 months.
14. Will TUI Airways shoulder my travel expenses for the interview?
TUI Airways will not shoulder your travel expenses nor reimburse them after the interview. This applies no matter what the result is. If you're outside of the UK, then you should make sure that you're willing to go through the costs and time that it will take if ever you get invited for an interview.
15. Where will I be based if I get accepted?
You can either be based in Luton or Surbiton, depending on the agreement that you make with the company upon acceptance.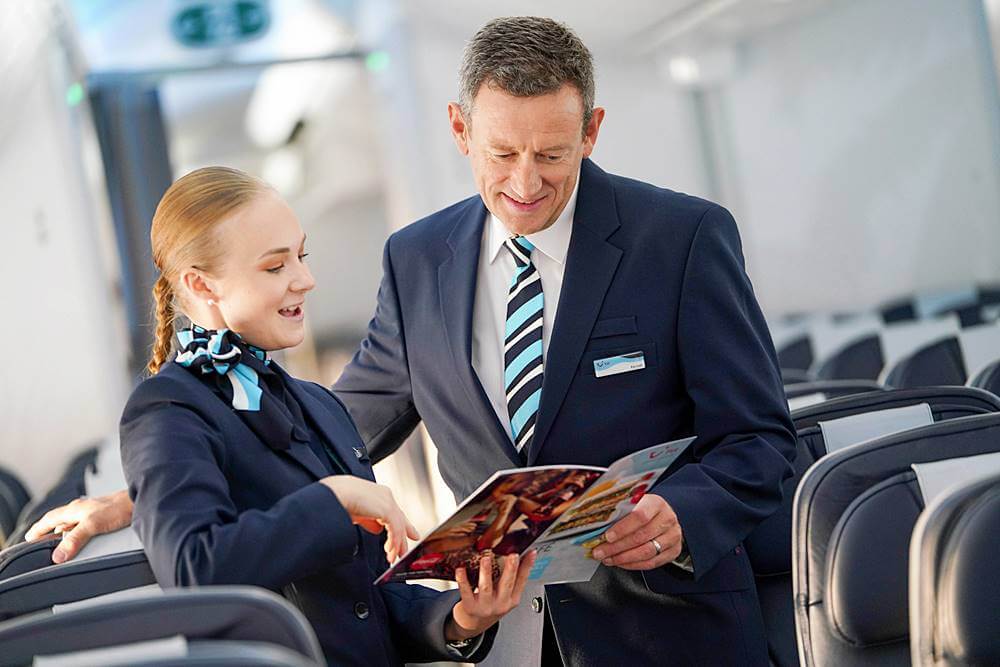 Summary
Being a part of TUI Airways' team on and off-flights will surely put your career in a good position. If you are really determined to cop the title of a TUI Airways flight attendant, then following the steps for the application above will help you with your goal. It is also recommended that you acquaint yourself with all of the necessary details. Not doing so will only lead to wasted time and effort.
On another note, you can always download TUI Airways' app for a more convenient application process. All of the necessary updates from booking to career opportunities are there, so you won't have to hassle yourself with constantly checking their website.
Contact Information
TUI Airways
Address: Wigmore House Wigmore Lane, Bedfordshire Luton, LU2 9TN United Kingdom
Telephone Number: 0203 451 2688
Website: https://www.tui.co.uk/
Facebook: https://www.facebook.com/TUIUK
Instagram: https://www.instagram.com/tuiuk/
Twitter: https://twitter.com/TUIUK
Pinterest: https://www.pinterest.com/tuiuk/
Youtube: https://www.youtube.com/ThomsonHols