Ampon Kittiampon, the chairman of Thai's board of directors, announced the formation of the airline in 2011. It is scheduled to start operations in July 2012. Thai Smile Airways was built to bridge the market gap between low-cost carriers and full-service airlines. The name Thai Smile was picked from a pool of 2,229 entries in a name-the-airline contest. Thai Smile Airways is wholly owned and a subsidiary of Thai Airways International.
Also Read: Flight Attendant Training: What to Expect
Due to high demand for aviation travel, Thai Smile seeks to expand its organization. Flight attendant position is one of the many roles they have a need for. The job of the flight attendant in this airline is ideal for people who have a strong desire to travel, value serving people, and discover new things. To experience this, find out what they are looking for in an FA candidate.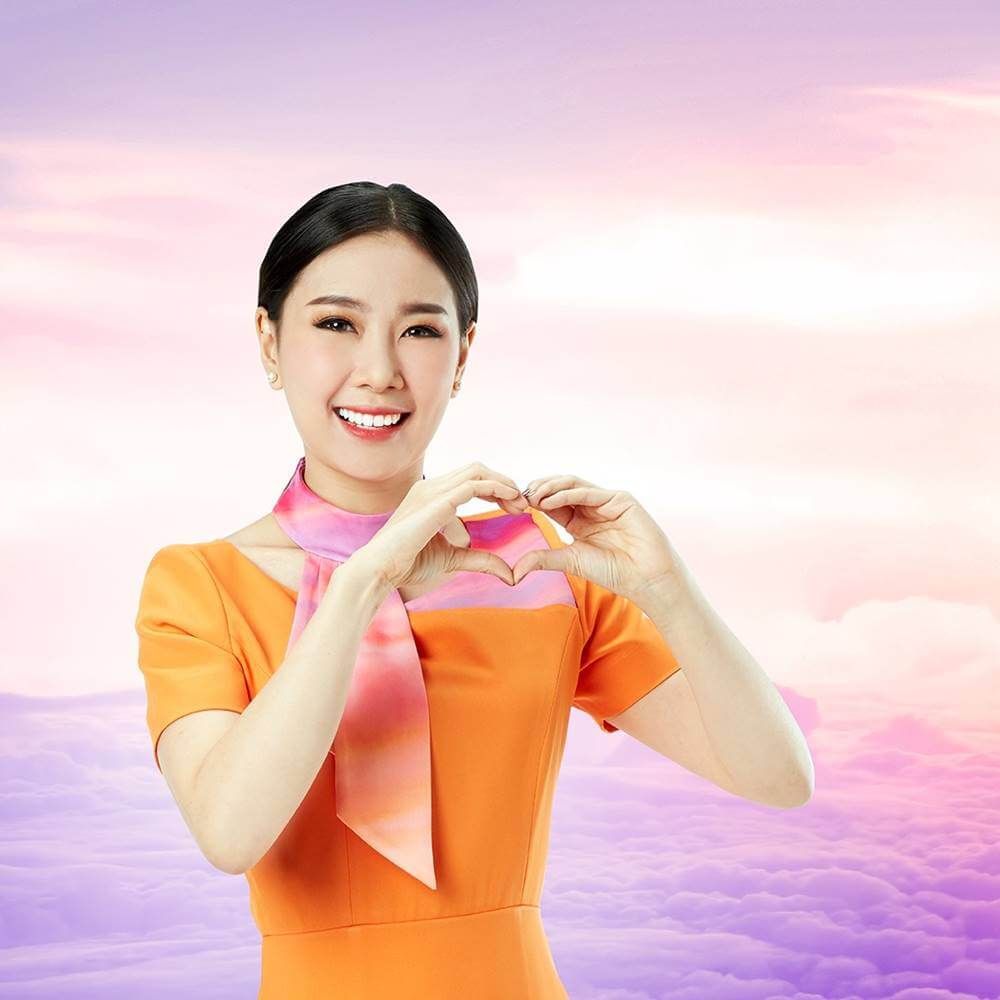 List of Requirements and Qualifications to Become a Thai Smile Airways Cabin Crew
Should be fluent in both writing and speaking the English language.
The ability to speak, write, and understand Mandarin is preferred but not required.
Ability to work with a team.
Must have excellent interpersonal skills.
Should be physically fit.
Should be able to pass the medical assessment.
A positive attitude towards colleagues and passengers is a must.
You must be able to swim.
Must be emotionally and physically healthy.
Your height must be proportionate to your weight.
Responsibilities:
Manage and monitor safety standards and operations to ensure a high level of aviation safety.
Assist management in ensuring compliance with Federal Aviation Regulations and the processes and policies of the airline.
Perform routine security checks on aircraft and passengers' lounges to ensure travelers' safety and security.
Maintain a high level of personal decency and professional behavior while adhering to organizational standards.
Manage all interactions with corporate personnel to verify that all flights meet safety standards.
Participate in company-organized training sessions and provide updates on all safety management strategies.
Ensure the safety and comfort of all passengers in accordance with business policies and procedures.
To ensure the safety of all flights and passengers, assist aircraft crew with safety checks, cabin preparation, and passenger checks.
Analyze and handle safety issues in emergency and stressful settings.
Provide the relevant information to passengers regarding safety requirements to be followed while onboard and emergency procedures.
Administer and deliver exceptional in-flight services such as meals and beverages, as well as attend to all customer needs in accordance with business standards.
Provide passengers with up-to-date information within a reasonable time limit.
Maintain all company materials in accordance with the Flight Attendant Manual.
Manage all top-level communication about aviation safety schedules and actions.
Maintain and expand understanding of emergency operations such as aircraft evacuation, providing first aid to unwell or incapacitated customers, and managing uncommon occurrences.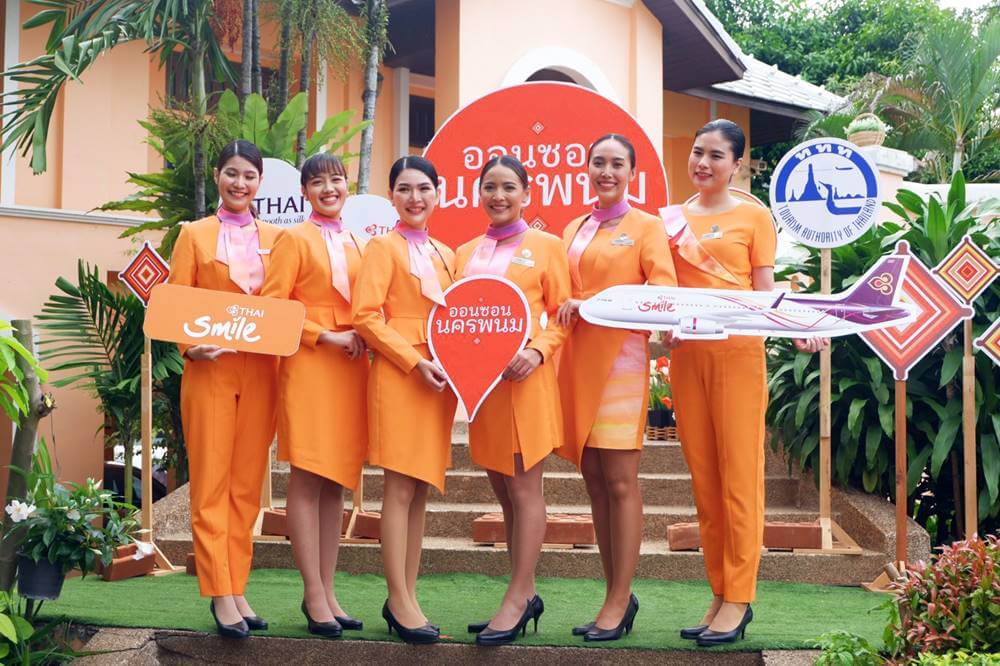 Application Process
Step 1: To see vacant jobs for Flight Attendants, you can go to Thai Smile Airways' official website, you can go here: https://www.thaismileair.com/en
Or go directly to their career page to send your application, you can go here: https://www.thaismileair.com/en/contact/thai-smile-jobs
Step 2: Complete the application details with true and correct information about you. You will also be asked to upload your CV/Resume. To get a higher chance of getting selected, make sure that your resume is updated and looks professional.
Step 3: Submit the application form and wait for the airline's response.
Step 4: While waiting for the result of your application, try to make some research about the company.
Step 5: Since airlines receive a lot of applications for different job positions, the processing of online applications may take some time. So be patient, and wait. If you are told to make a follow-up after a designated period of time, do it.
Step 6: Once shortlisted, you will be contacted for an interview and other assessments before getting hired.
Step 7: Flight attendant training will soon follow once you succeeded the application process.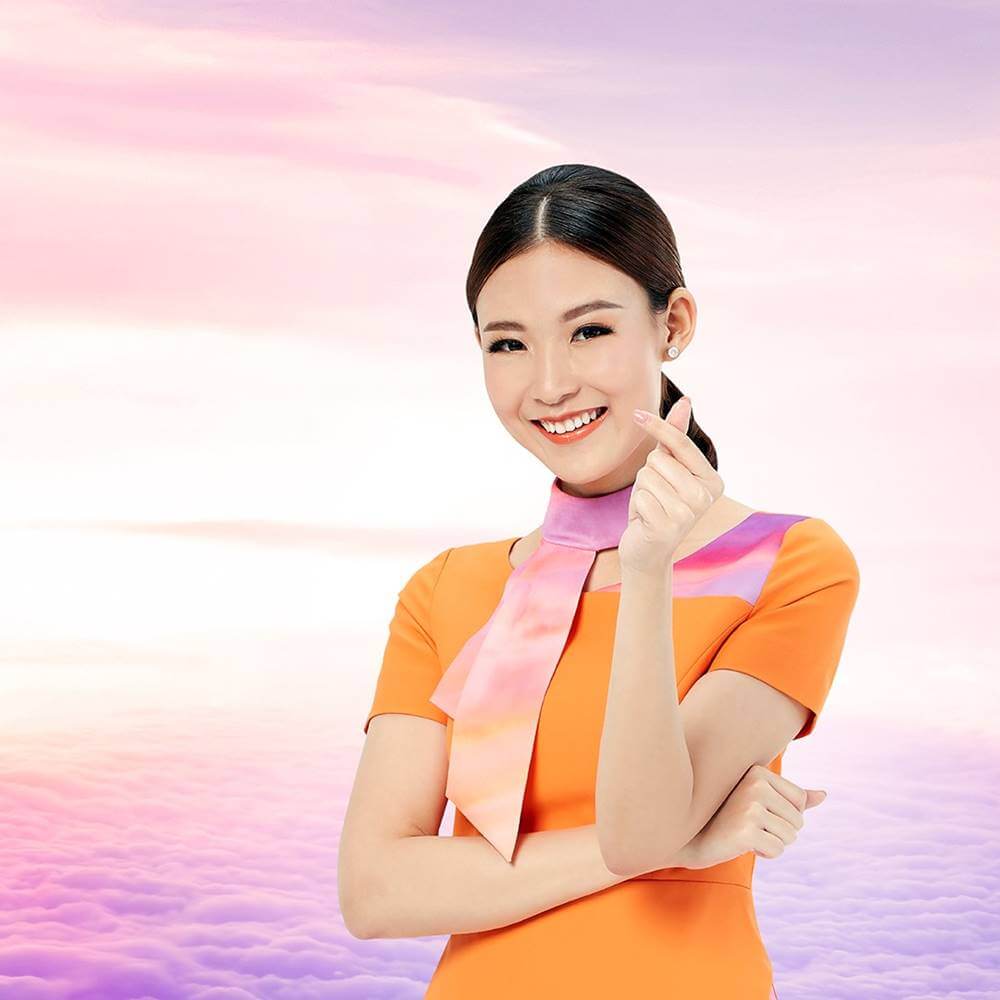 Salary and Benefits
In Thailand, flight attendants normally earn between 15,000 and 30,000 baht per month, with an average income of roughly 22,500 baht. Other perks include discounted flight tickets, hotel stays and many more.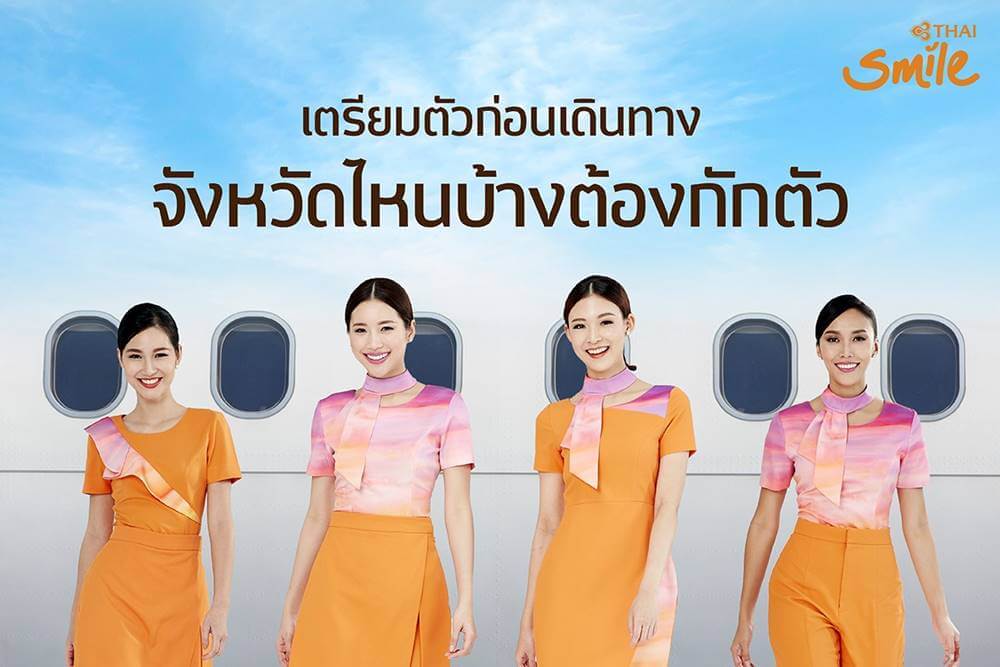 Video: Getting to Know THAI Smile Airways
A simple smile can go a long way. This turns out to be the concept of Thai Smile Airways. Because traveling can be stressful and chaotic, the airline's goal is to constantly put travelers at rest. This video will show you some of the most interesting details about Thai Smile airlines. Thai Smile currently serves 9 destinations in Thailand. Travelers can reach Chiang Mai, Phuket, and Khon Khaen from Don Mueang. There are flights from Suvarnabhumi Airport to Chiang Rai, Udon Thani, Ubon Ratchathani, Hat Yai, Surat Thani, and Narathiwas.
Photos: Thai Smile Airways Cabin Crew Uniforms
Check out these pictures of Thai Smile Airways crews so you can see what they look like in uniforms:
Frequently Asked Questions
The following are some of the common questions asked about Thai Smile Airways:
1. Will I undergo a drug test?
Yes. Every airline conducts this type of medical examination to ensure that their future cabin crews are mentally and physically healthy, and of course, abiding by the law regarding illegal drugs.
2. I don't have customer service experience since I'm a fresh grad. Can I still have a chance for this position?
To make sure that you are applying for a Cabin Crew position that accepts applicants without prior experience, read the job description provided on their website. Sometimes there is a Cabin Crew vacancy for  "Experienced" and "Fresher."
3. I'm already 18, can I apply?
Most airline's ideal age for applicants starts at 18 years old, but you still need to check the specific job posting to confirm the minimum age they need for a fresher and experienced FA.
4. Is it true that flight attendants have a high salary?
Don't expect a competitive salary if you are just starting. But to answer this question shortly, Flight Attendants earn more than employees in the corporate world.
5. Is it tough to apply for an FA position?
Every job position has standards, you will be recruited based on your qualifications and capabilities. The toughest part of applying for an FA position could be the training, so be prepared for it.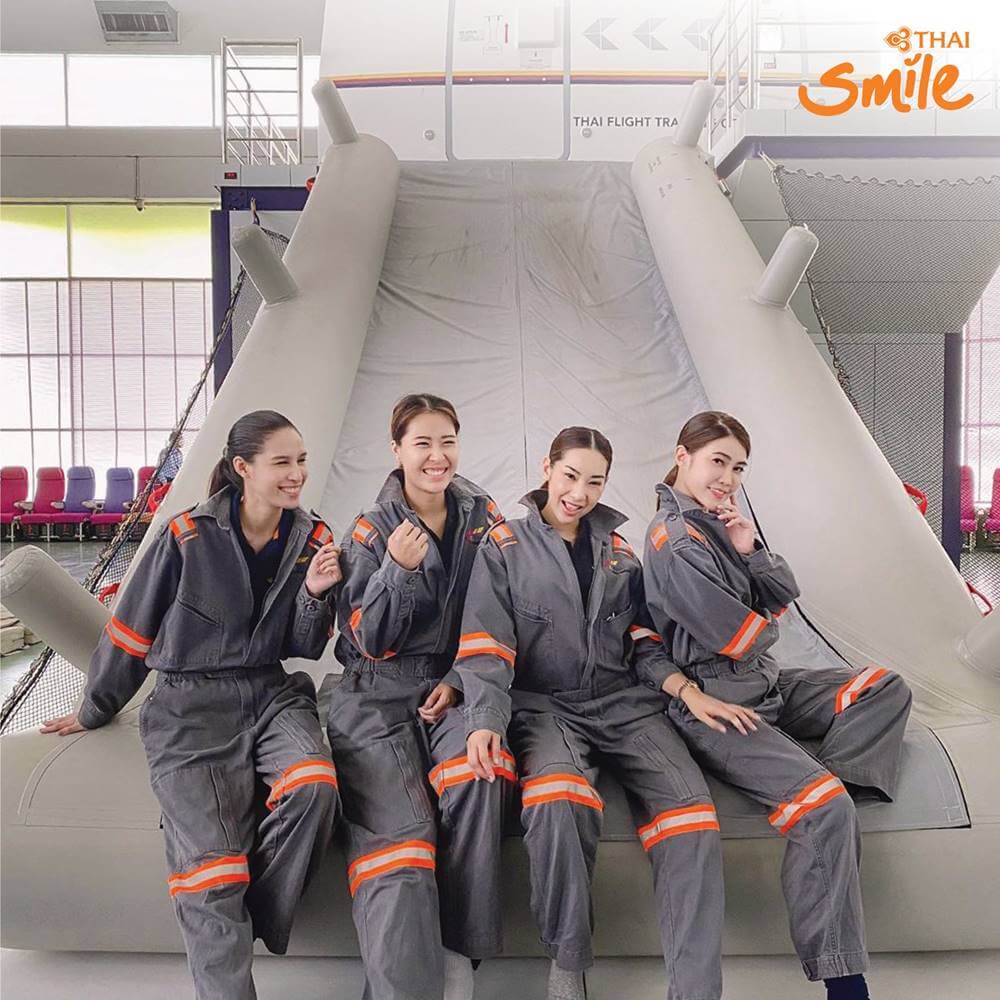 Summary
A flight attendant's job appears to be glamorous. FAs get to travel the world, earn money for their journey, and wear some pretty cool uniforms. However, it takes time to gain the seniority that allows you to earn a good salary, and many younger flight attendants still live paycheck to paycheck. Flight attendants get fairly high benefits in the aviation sector (in part thanks to the strong union). But just like any other job there are pros and cons, so get the chance to face the reality to get your dream job,