To continuously improve the quality of their services and provide their passengers with high-quality and comfortable travel experiences, LATAM Airlines designed their entertainment services and offer onboard wifi for passengers. Along with keeping passengers safe, they also want to provide a pleasurable flight so that they can change their focus from a dull flight to a wonderful and fun journey where they can spend their time enjoying movies, music, and other media options. On top of that, to increase the variety of entertainment options available on board, they upgraded to the newest entertainment system.
Did you know? LATAM Airlines is a prominent airline company that operates in Latin America. It is known for its extensive network of destinations, connecting passengers to various cities within the region and beyond. With a strong presence in South America, it offers a wide range of domestic and international flights, catering to both leisure and business travelers. The airline is also recognized for its commitment to safety, quality service, and customer satisfaction, making it a preferred choice for many passengers flying within Latin America.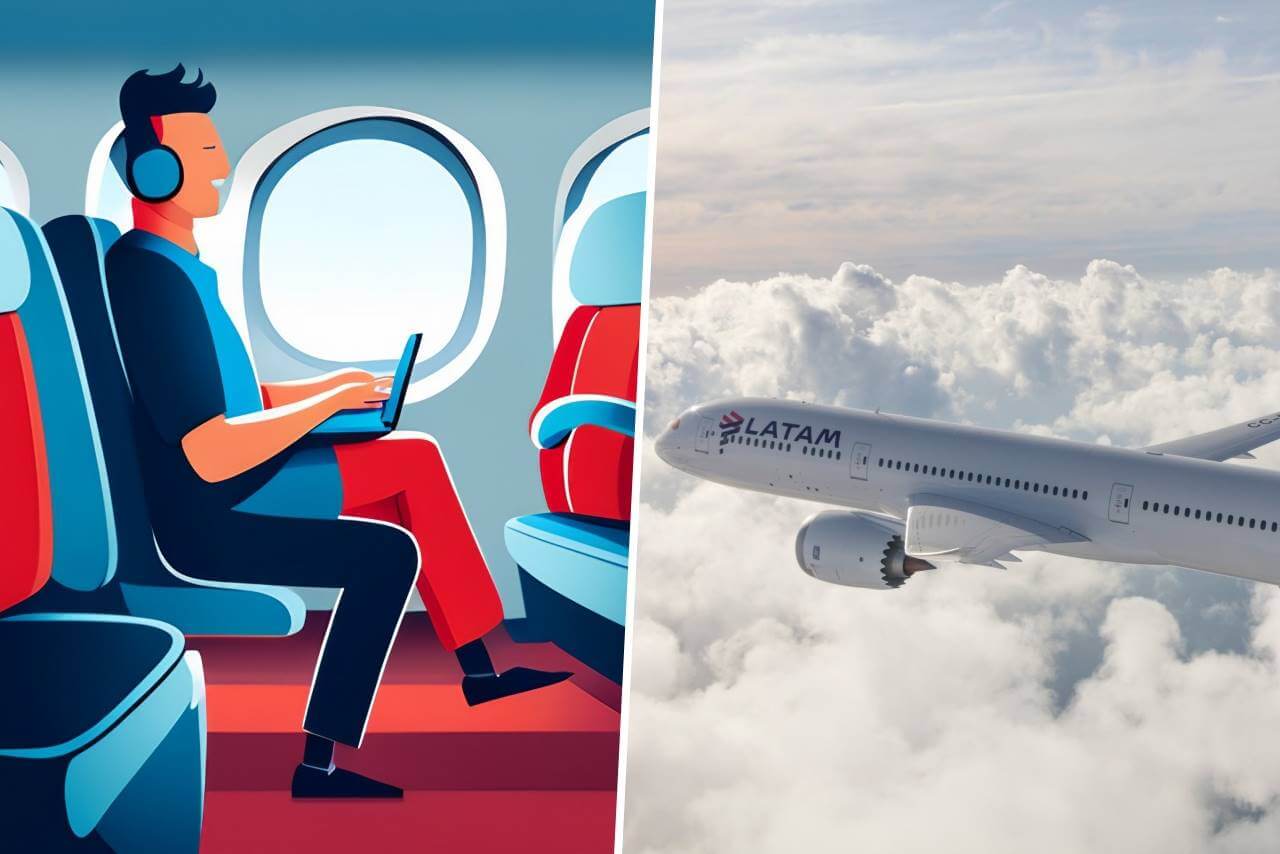 What is LATAM Airlines Inflight WiFi?
One of the inflight services that LATAM Airlines offers to its passengers is inflight WiFi, which provides internet access to those passengers who are interested in purchasing the said service for them to stay connected with their friends, families, and work colleagues through chats and texts. Through this service, they can also browse their favorite social media networks by subscribing to their internet subscription plans.
However, since LATAM Airlines is one of the largest airline companies in Latin America, it also holds different subsidiary branches, most especially in Ecuador, Peru, Colombia, Paraguay, and Brazil, where their headquarters are located, and not all of their subsidiary branches are equipped with inflight WiFi; some of them do not have one.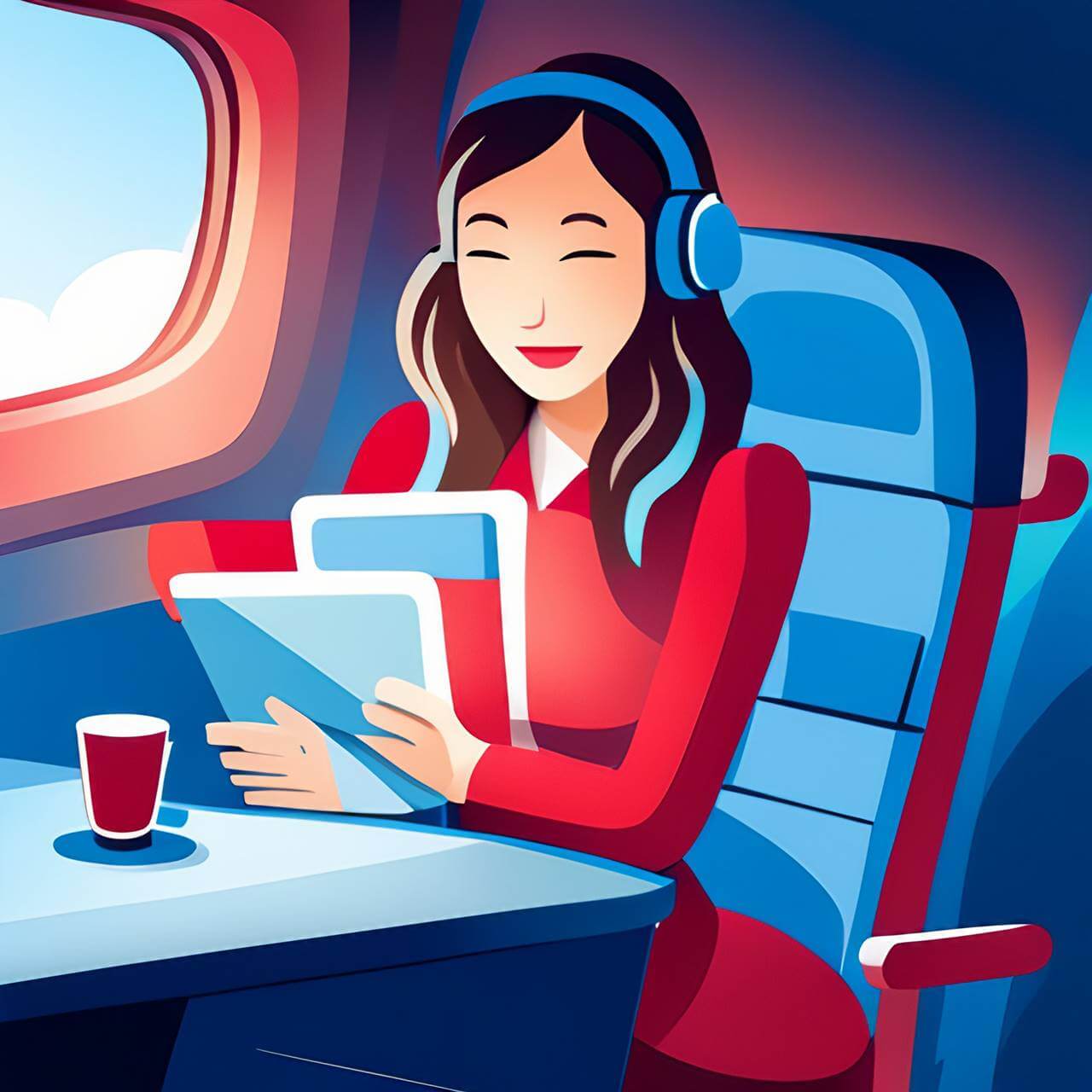 Features & Benefits
The followings are the features and benefits those passengers of the airline company may enjoy.
Stay connected with inflight WiFi
Chat and messaging are also available in the said offers.
Browse your favorite social media network.
Watch your favorite movies using their installed entertainment system.
Different entertainment media selection offers music, games, and maps.
Affordable offers for internet connectivity on board.
USB charging ports are also available
LATAM PLAY: How to Connect to LATAM Airlines Inflight WiFi?
Follow these steps to connect to LATAM's inflight WiFi – LATAM PLAY
Step 1: Make sure your device is in airplane mode before attempting to connect to LATAM Airlines' in-flight WiFi.
Step 2: After that, turn on the WiFi and choose the LATAM Airlines network or any similar from the list of networks.
Step 3: Open your browser after connecting, then follow the on-screen instructions to buy a WiFi plan or enter any required login information.
Step 4: Enjoy your internet connection throughout your flight!
LATAM Airlines Inflight WiFi Subscription Plans
The cost of the said inflight WiFi services is 7.50 reais which is equivalent to $1.86 per hour. This service allows passengers to do messaging, texting, surfing, surfing, and emailing. Those passengers who wish to purchase their subscription plans can be able to log in to LATAM's WiFi portal and pay using their credit card and other banking card acceptable. Instructions are also indicated in the magazine or brochure provided in each passenger seat or you can ask for assistance from the flight attendant present in the flight.
Take note: Not all LATAM Airlines subsidiaries offer inflight WiFi. Check your flight details or contact the airline directly to confirm if WiFi will be available on your specific flight. Some LATAM Airlines subsidiaries, such as LATAM Chile and LATAM Brazil, do provide inflight WiFi for passengers to stay connected during their journey. However, it is important to keep in mind that availability may vary depending on the aircraft and route, so it is always advisable to double-check before your flight to avoid any inconvenience.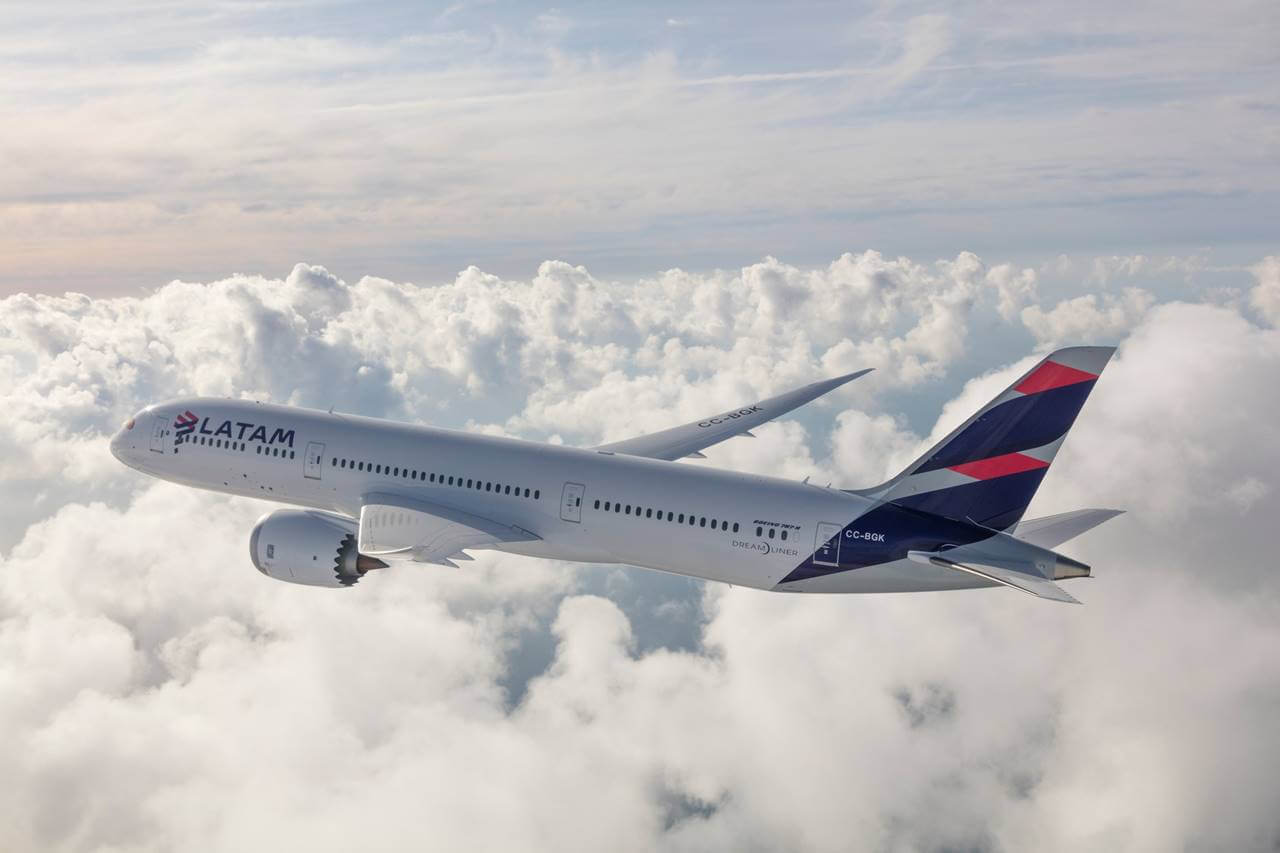 LATAM Airlines Entertainment System
LATAM Airlines' entertainment system, otherwise known as LATAM Play Entertainment, is specially designed to provide passengers with entertainment services that will help them divert their attention from a long flight. It is composed of various entertainment features, including movies, games, and an interactive map that will show your flight destination and location, which passengers can freely choose depending on their own choice. Special entertainment selections for kids are also present in the said entertainment system, which is installed at every back portion of each passenger seat. There are lots of exciting exclusive videos available on every entertainment screen present in the said airline entertainment system; just tap the screen using your finger and enjoy their exciting offers.
How to Use the LATAM Airlines Entertainment System?
Here are the steps and procedures on how to operate the entertainment system of LATAM Airlines.
Step 1: Turn on the screen in front of your seat. Tap using your finger or use the power on button at the side of the screen.
Step 2: Follow the instruction indicated on the screen.
Step 3: From the given options, select your preferred entertainment service.
Step 4: There are various options can be selected in the menu. Enjoy the installed entertainment features.
Note: If you don't know how to use the entertainment screen in front of your seat, you can ask for assistance from the cabin crew.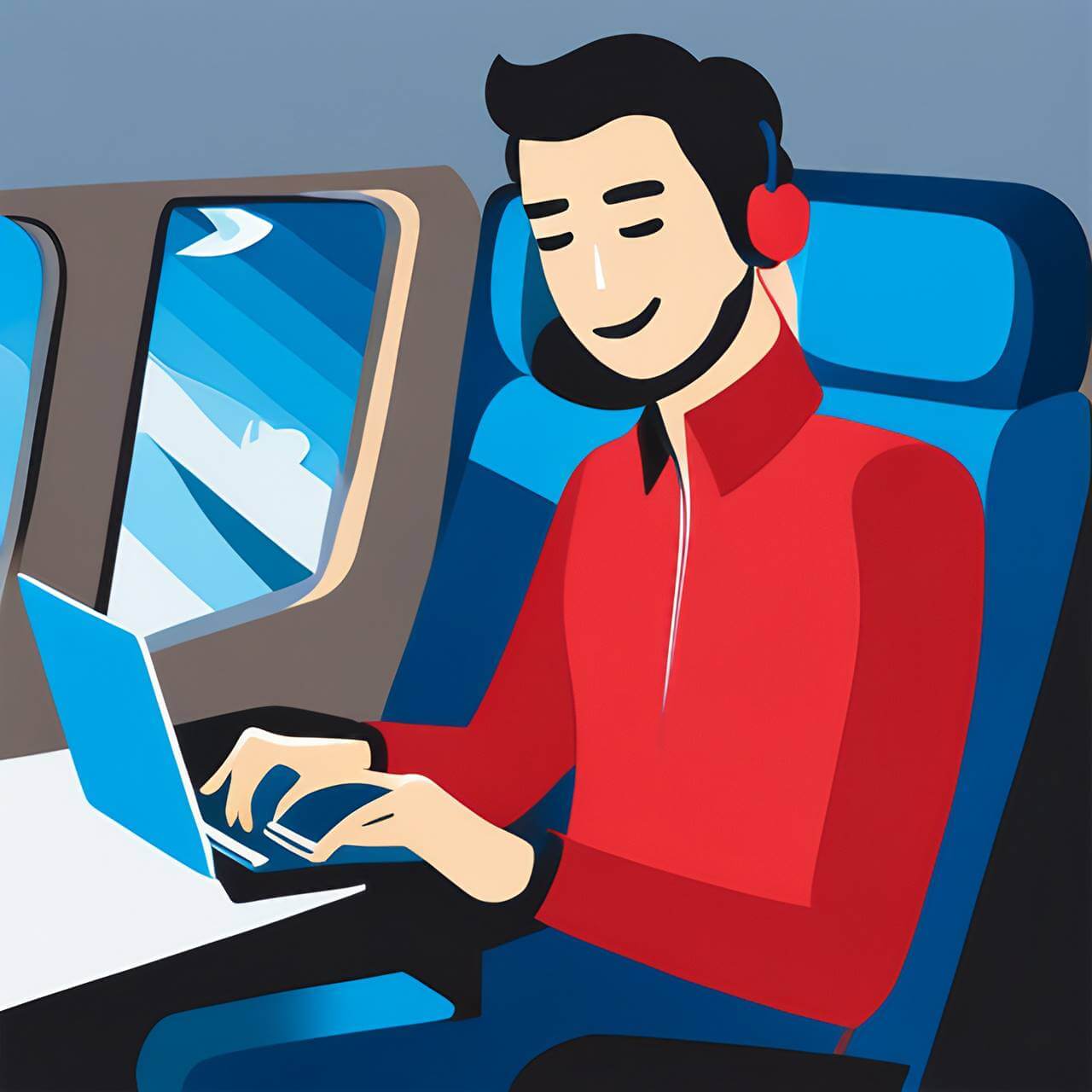 Video: LATAM Airlines Boeing 787-9
This video will show you the flight taken by one of the passengers of LATAM Airlines, which will give you an idea of the flights the airline has to offer, which is beneficial for those passengers who are taking their first flight. You will have a chance to glance at the things that they do during the boarding process until the flight is on board. Its inflight services can also be learned from the video.
Frequently Asked Questions
1. What are those LATAM Airlines branches that don't have inflight WiFi?
The following are the airline company subsidiaries branches that don't have inflight WiFi available;
LATAM PARAGUAY
LATAM PERU
LATAM CHILE
LATAM COLOMBIA
LATAM ECUADOR
2. What is the mode of payment if I will purchase the said inflight WiFi?
Purchasing the said inflight services that they offered can be done using your credit and other banking cards.
3. How can I access the in-flight entertainment system?
To access the inflight entertainment system on LATAM Airlines, simply connect your device to the onboard wifi network and follow the instructions provided. You will have access to a wide range of movies, TV shows, music, and more.
4. Can I ask a refund to the inflight services they offer?
If you wanted to ask for a refund, you may contact their customer service assistant for your inquiry.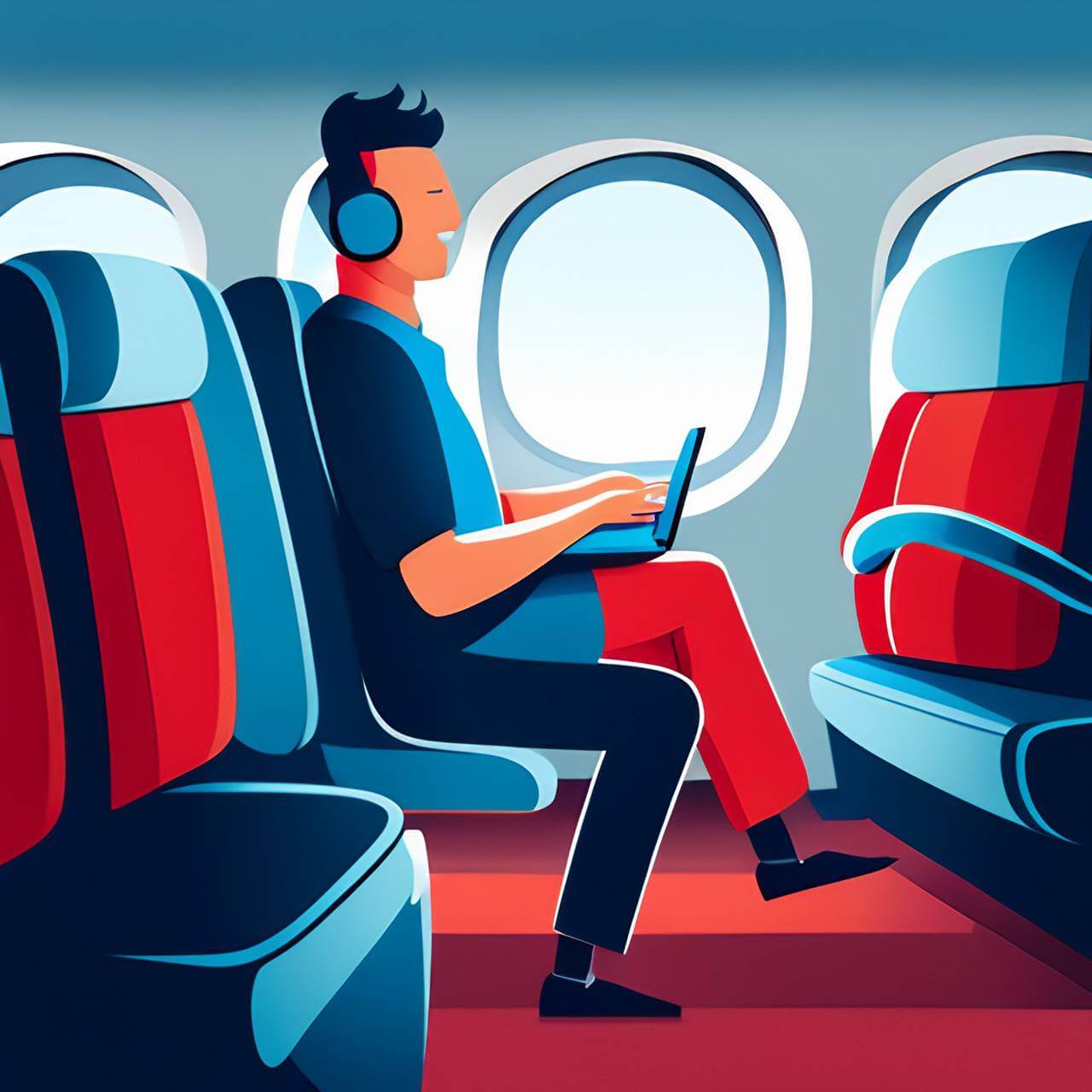 Summary
In brief, LATAM Airlines provides inflight amenities to enhance passengers' travel experience, including internet connectivity on select flights, entertainment options like movies, TV shows, music, and games, and various wifi plans and packages, including streaming services. The airline prioritizes staying connected and entertained during flights, ensuring passengers can tailor their experience to their specific needs.