Viva Aerobus is a low-cost Mexican airline that launched its first service in November 2006. It operates from its main base at Monterrey Escobedo International Airport providing domestic services to Mexican Tier I cities and leisure destinations to the US. It also operates in other smaller regional centers. The airline was formed as a result of a strategic alliance between Grupo IAMSA which is one of Mexico's leading bus transportation providers, and Irelandia Aviation, the investment vehicle of the Ryan family founders of Ryanair. Currently, the airline is one of the fastest growing airlines in the world and features the youngest fleet in Latin America. The airline has transported 6.5 million travelers for 15 years already. Additionally, it operates more than 215 daily flights to cover demand for 134 routes in 51 domestic and international destinations.
Also Read: How to Answer: What are Your Strengths?
The airline's flight attendants are one of the important resources of the company. They are competent, reliable, and professional that provide excellent service to passengers. They are responsible for ensuring their safety and comfort during a flight.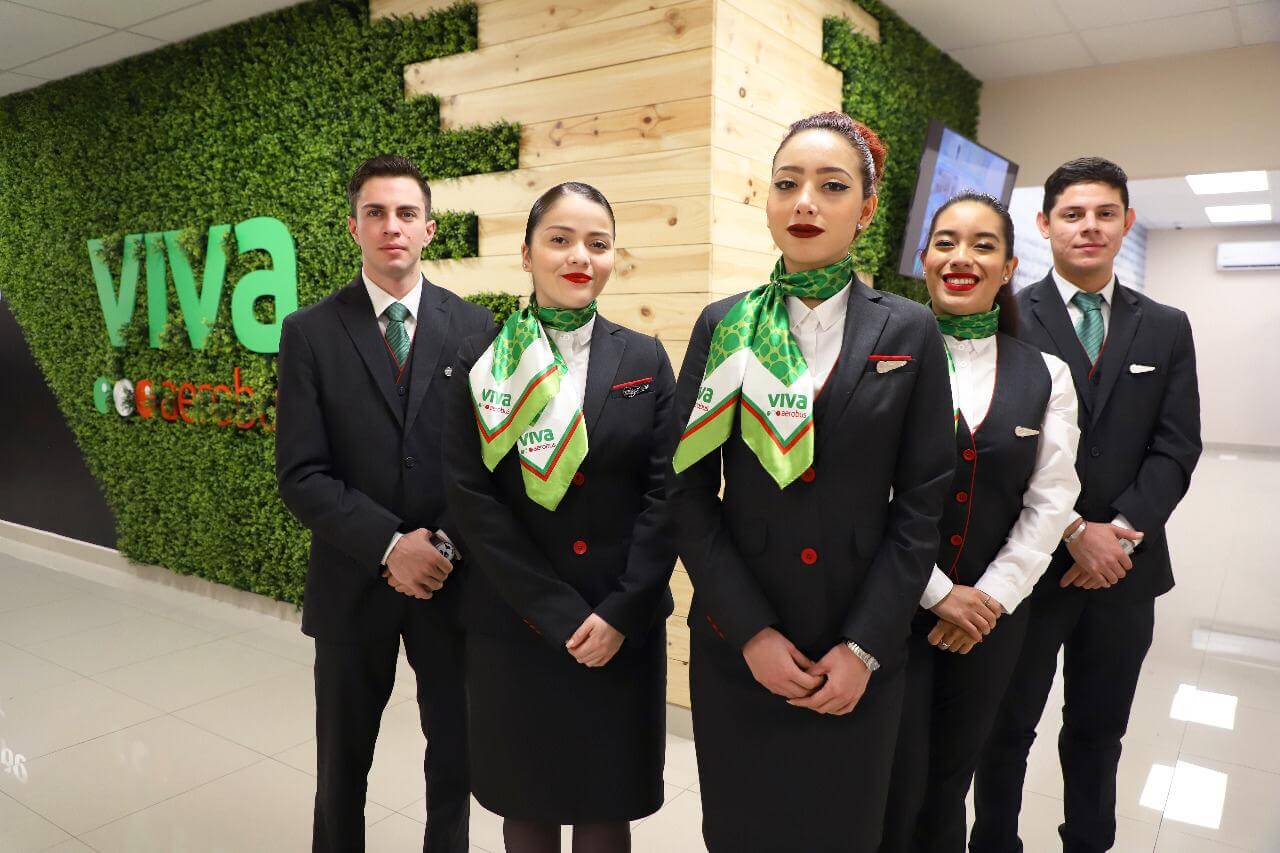 List of Requirements and Qualifications to Become a Viva Aerobus Cabin Crew
Flight attendants have a wide scope of duties and responsibilities. These include managing and monitoring safety standards and activities to maintain a high degree of aircraft safety standards, assisting aircraft staff with safety checks, cabin preparation, and passenger checks to ensure the safety of all flights and passengers, and analyzing and resolving safety issues during emergencies and demanding situations.
They also provide travelers with all information regarding safety guidelines to be followed while onboard and necessary actions during emergencies. Hence, the job of a flight attendant can be physically demanding at times. Thus, the airline is looking for individuals who can carry out all the tasks, duties, and responsibilities of a flight attendant and has the skills necessary for the job.
Below are the criteria that candidates must meet when applying for the flight attendant position.
Candidates must have a High School Diploma or equivalent examination from School or Institute.
They must be between the age group of 17-26 years old at the time of employment.
They must be fluent in English, both written and oral. They must also be fluent in speaking the native language of the country. The ability to speak foreign languages is advantageous.
Candidates should also meet the minimum height requirement of at least 157.5 centimeters and weight should be proportionate to the height.
They must also have a valid passport.
Candidates must have excellent communication and interpersonal skills and a customer service approach.
They must also have a pleasing personality and exceptional grooming standards.
They can swim with or without aid.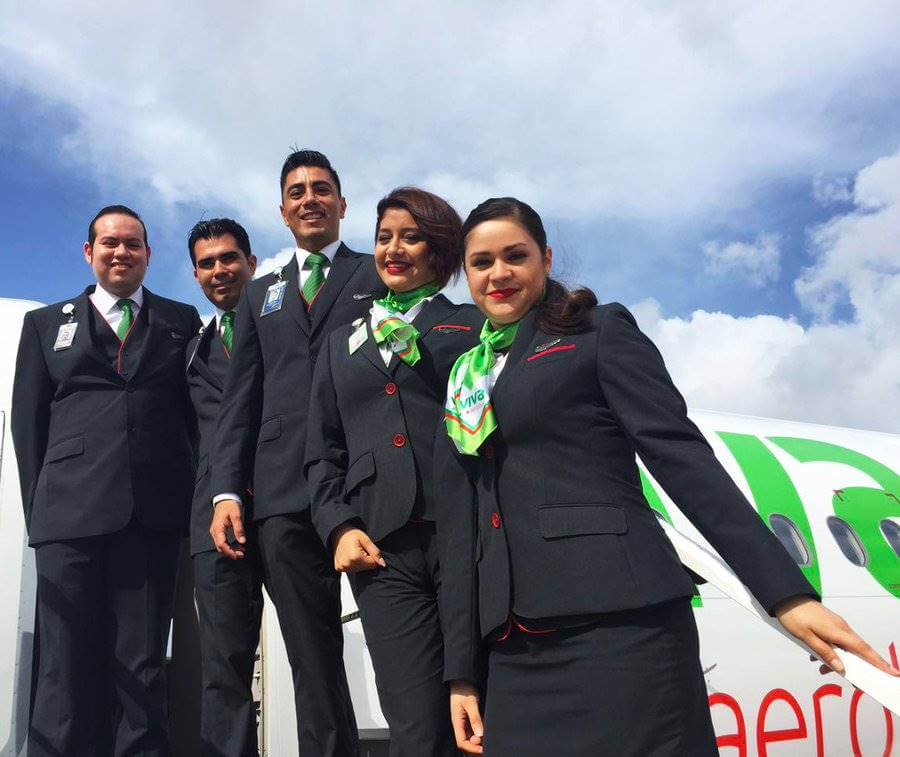 Application Process
Here is a step-by-step guide to help you with your application.
Step 1: Visit the company's official website here – https://www.vivaaerobus.com/en-us/. You may also check out their other official pages or accounts such as their LinkedIn account here – https://www.linkedin.com/company/vivaaerobus/.
Step 2: Check out job vacancies on the Jobs section of their LinkedIn account.
Step 3: Apply for the flight attendant position when it is open for application.
Step 4: Wait for a response from the hiring team. You will be contacted after a successful application.
Step 5: Prepare yourself for the next round of the selection process. This includes an interview, exam, background checks, and tests before commencing work.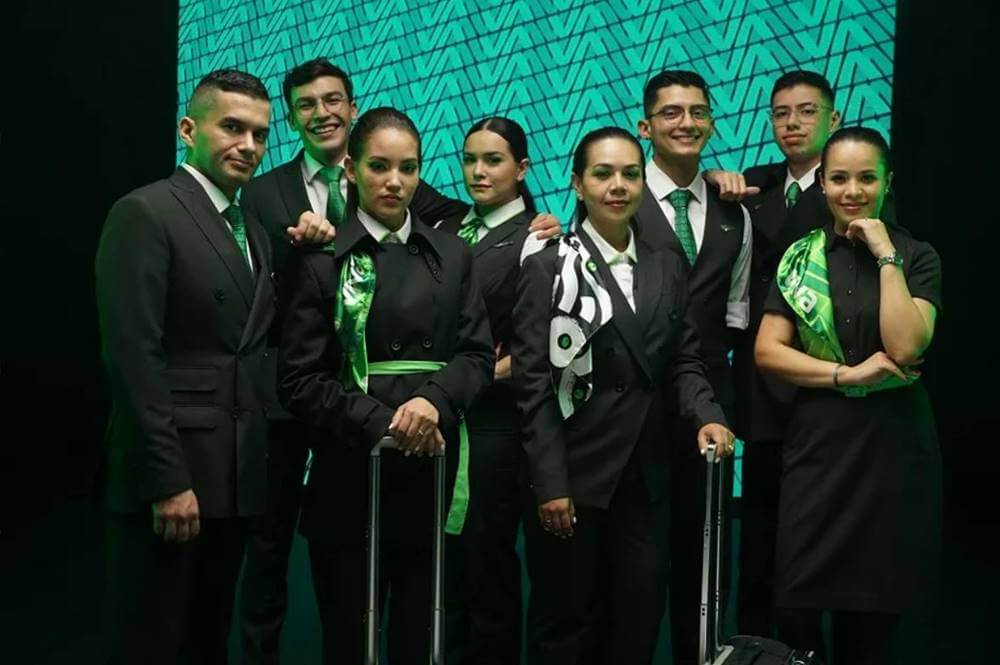 Salary & Benefits
Flight attendants at Viva Aerobus receive competitive salaries and benefits packages that include retirement plans, insurance, and bonuses. They are also entitled to flexible working schedules and some medical and other health benefits. The airline also offers opportunities for career growth and development. Flight attendants at Viva Aerobus enjoy the most the work-life balance and a lot of travel perks, discounts, and allowances. They also have an access to travel the world while working.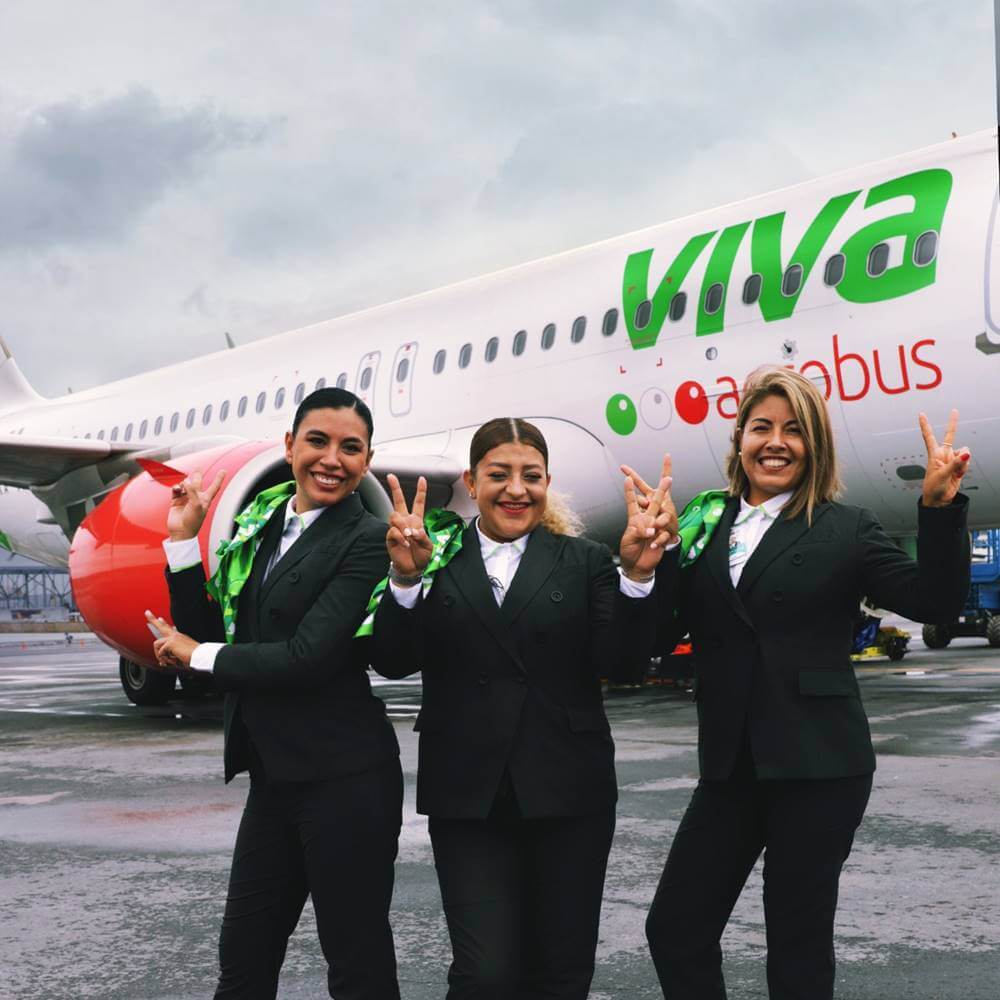 Video: Flying with Viva Aerobus from Tijuana to Los Cabos – Flight Review
This video was uploaded by a YouTube vlogger on his YouTube channel.
This video was uploaded by a YouTube vlogger that goes by the username " Wingin' It! Paul Lucas". This video will dive deeper into getting to know more about the cheapest airline in Mexico as well as the in-flight services it offers. You will also get some ideas or background knowledge about the airline's operations and destinations. Hence, this video is somewhat educational to anyone who wants to know more about the airline.
Photos: Viva Aerobus Air Cabin Crew Uniforms
Check out these pictures of Viva Aerobus Airlines crew so you can see what they look like in uniforms:
Frequently Asked Questions
The following are some of the common questions asked about Viva Aerobus Airlines flight attendants.
1. What is the minimum educational requirement of Viva Aerobus for its flight attendants?
Candidates must have completed at least a high school education and must present a high school diploma to certify.
2. Do they require a minimum height requirement I need to meet for a flight attendant position?
You should be at least 157.5 centimeters and your weight should be proportionate to your height.
3. Are there any language(s) I must learn or speak when applying for a flight attendant position at Viva Aerobus?
You must be fluent in English, both oral and written, and can speak and understand the native language spoken in the country. Additional knowledge about foreign languages and the ability to speak them fluently are advantageous.
4. What personalities or characteristics does Viva Aerobus look for in their flight attendants?
Candidates must have a pleasing personality. They must also be energetic, and confident, and can handle any situation calmly and professionally.
5. Are there any physical requirements for the job?
Aspiring individuals must be physically fit and healthy and has excellent grooming standards.
6. What are the skills essential for a flight attendant position?
Candidates must have exceptional communication and interpersonal skills as well as an excellent customer service approach.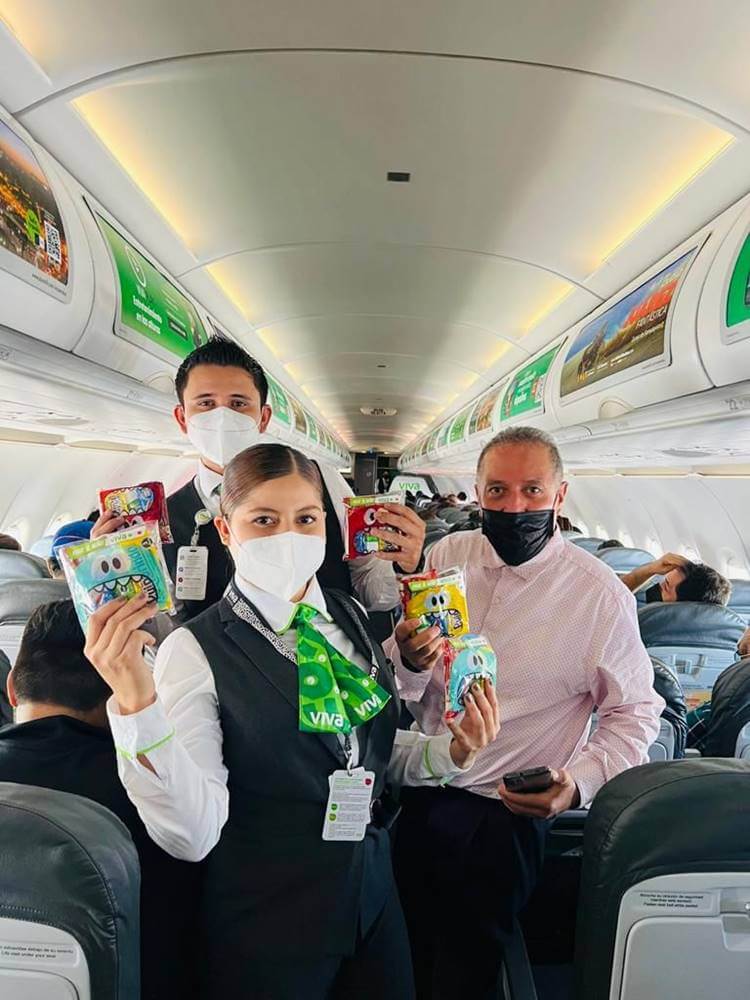 Summary
In conclusion, working as a flight attendant is a physically demanding job. It requires a lot of physical stamina to carry on the job, especially for long periods of standing and walking. The job has also a wide scope of duties and responsibilities. These include administering and providing excellent in-flight services such as meals, and beverages and attend all customer requirements as per company standards. They also manage all communication with company staff to ensure safety standards on all flights and ensure compliance to company standards and maintain a high level of personal decorum and professional conduct, and a lot more.
In terms of requirements and qualifications, the airline does not have strict criteria but rather a simple, straightforward, and comprehensive one. Candidates must be fluent in English, both written and oral. They must also be able to swim and has a great physique and grooming standards. Aside from that, they must bear a valid passport and must meet the minimum height and education requirements.
Hence, if you think you have all that it takes to be part of the Viva Aerobus cabin crew team; do not hesitate to apply when the opportunity comes around. Good luck!