Air Caraibes is a French airline in the French West Indies. The said airline is located in Les Abymes, Guadeloupe. It operates international flights from Paris Orly Airport in Metropolitan France, as well as regular flights across the West Indies. The airline began operations in September 1994 under the name Caribbean Aerial Transport Society. Air Caraibes story is remarkable. It all started in the year 2000 with the goal of establishing a new firm. A corporation has a distinct and remarkable identity Now, Air Caraibes is the flag carrier of Guadeloupe.
Also Read: Paris Layover Guide: Best Things to Do in 24 Hours
Air Caraibes has had a twin duty since its inception: to be the link between the West Indies and Guyana, and more broadly the Caribbean, through its regional network, and to extend this link across the Atlantic through its transatlantic connections with Paris Orly airport. Want to try your aviation career at the beautiful archipelago of Guadeloupe, learn what they need from you and get your things up!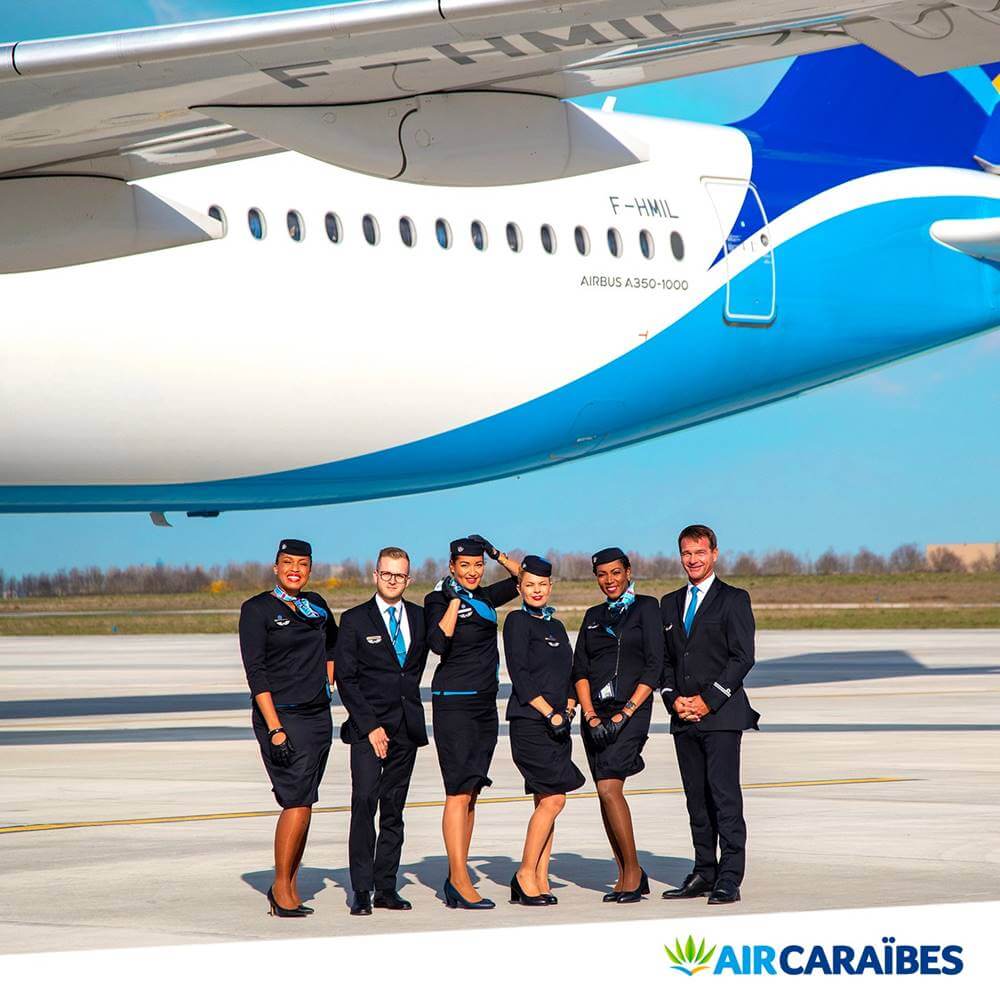 List of Requirements and Qualifications to Become an Air Caraibes Flight Attendant
Must be at least 18 years old.
You must have a High School Diploma or equivalent certificate.
You must have a valid passport without any restrictions
No affiliation with other airlines while employed at Air Caraibes.
Must have a CCA, with the practical component completed or in the course of being acquired, or a European equivalent
Medical aptitude certificate (Type 2 or CEMPN) that has been granted for at least two years.
Must be physically and mentally healthy.
Must have previous cabin crew experience.
English B2 or a minimum of 750 scores in TOEIC
Must be graceful and presentable at all times.
Must be tidy.
Possess a high degree of autonomy
Proficiency in the Spanish language is an advantage
Duties and Responsibilities:
You must be a team player
Must have a heart for customer service.
Adaptable to any changes.
Must be willing to learn and understand the job.
Must be symphatetic.
Exercise politeness.
Must be patient
Create a detailed report of the fight.
Check and make sure the passengers are well taken care of.
Be on time for any work-related occasion.
Being able to maintain composure in any workplace circumstances
Having the ability to communicate clearly and politely
Provide assistance to those who have special needs, children, and the elderly.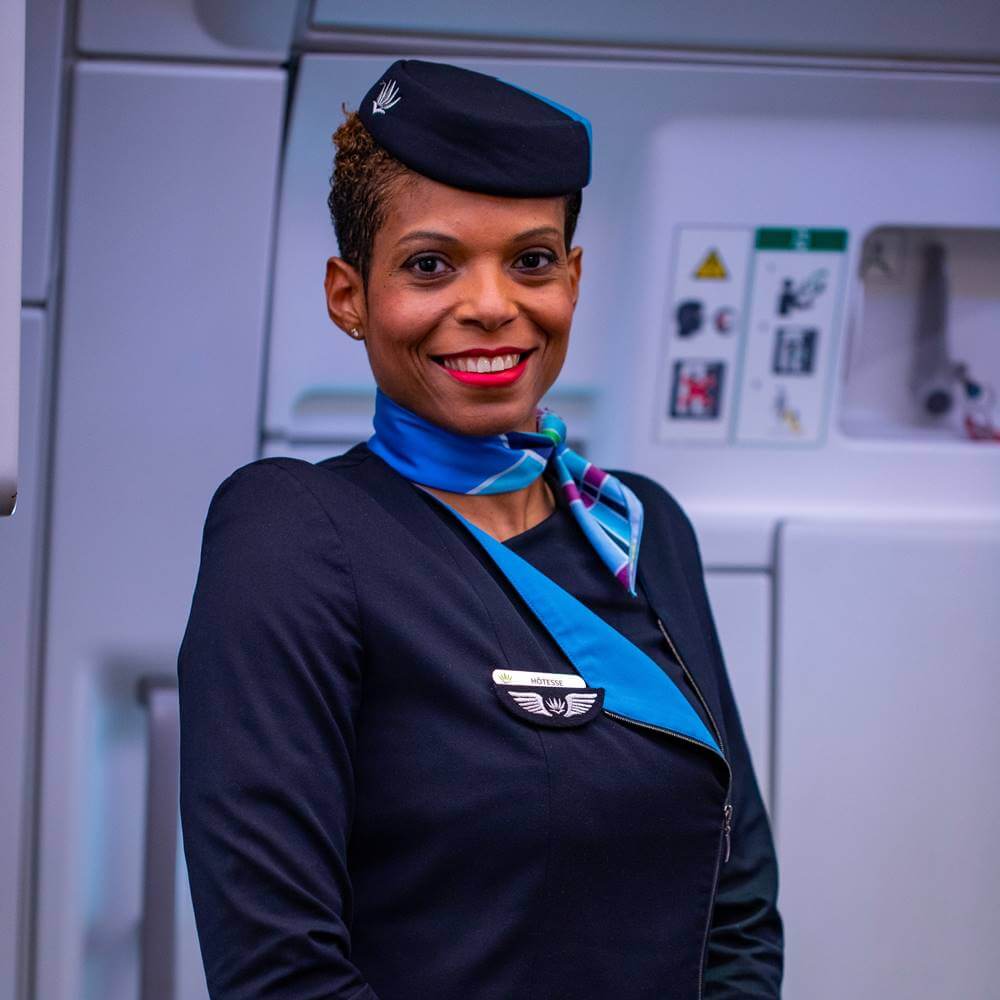 Application Process
Step 1:  Prepare your CV and other important documents they might ask you for. Go to the Air Caraibes official website https://en.aircaraibes.com/en Or directly to their Career page https://aircaraibes.jobs.net/
Step 2:  When you go to the Careers website, you will be able to search for the job position you are applying for. Click on "Apply" and follow the online application process indicated. If there is no vacancy for a flight attendant at the moment, you can just submit your CV by clicking the blue button "Submit Your CV."
Step 3:  Fill out the online application form and check for any possible errors before submitting. 
Step 4: If ever you got selected by their recruitment team, you will receive a confirmation after a couple of days, weeks, or let's say a month. Keep your lines open and check them regularly. If the recruitment team contacted you, this means you were shortlisted, so prepare for the assessment process and interview.
Documents you need to prepare:
Birth certificate

Valid EU passport

Updated criminal and dental record

High school diploma

Updated CV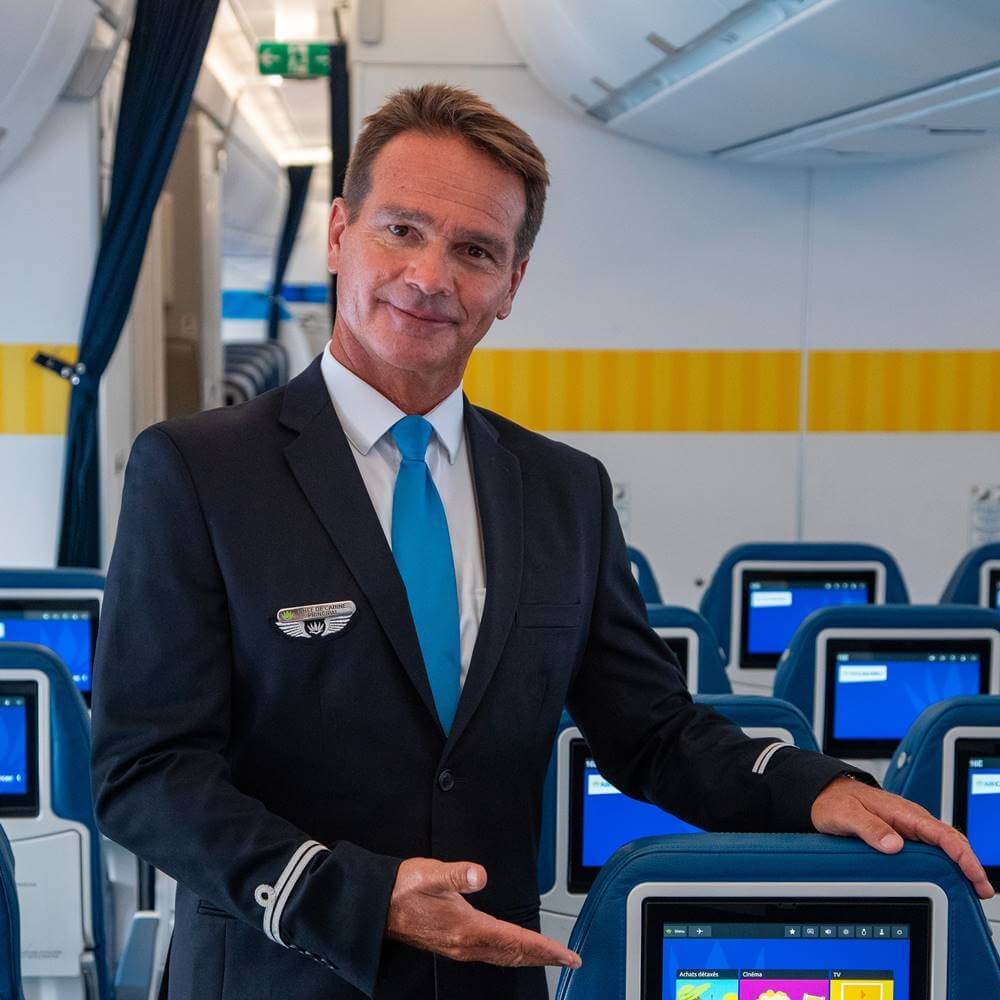 Salary and Benefits
In Guadeloupe, a Flight Attendant normally earns roughly 2,700 EUR per month. Salaries range from 1,240 EUR to 4,290 EUR. This is the average monthly pay including housing, transport, and other benefits. Flight Attendant salaries are based on experience, abilities, location, or length of service.
Video: AIR CARAÏBES TX607 Punta Cana PUJ ✈ Paris ORY (Airbus A350-1000 Premium Eco) Flight Report #49
This is an 8-hour flight from Punta Cana to Paris ORY – flying on Air Caraibes Premium Economy Class. Air Caraibes is very generous when it comes to giving passengers some essentials, they provide blankets and pillows for Premium Economy passengers which are seen in the video. The legroom is also quite different from other airlines because they provide footrests so that the person seated can stretch the legs properly during the flight. An amenity Kit will also be provided, the said kid contains a pair of socks, sleeping mask, toothbrush with toothpaste, earplugs, and earphones.
Photos: Air Caraibes Cabin Crew Uniforms
Check out these pictures of Air Caraibes crews so you can see what they look like in uniforms:
Frequently Asked Questions
Here are some common questions and answers about the job requirements as a cabin crew for Air Caraibes:
1. I have piercings, can I still apply as a flight attendant?
You might have piercings, but you cannot wear them during work. 
2. What does an Air Caraibes flight attendant make?
Employees at Air Caraibes are paid $1960 per month. This does not include any perks and is the lowest level of compensation.
3. Does the company accept first-time applicants?
Unfortunately, the organization does not accept first-time applicants and requires applicants must have at least some experience.
4. Does Air Caraibes require aspiring flight attendants to be fluent in English?
The employer expects you to be fluent in both writing and speaking in either English or French. Knowing various languages is considered an advantage.
5. There is no job vacancy for flight attendants on their website. Where can I apply?
If there are no posted vacancies on their career page, you can just submit a CV so they can contact you whenever there is a job vacancy for the said position. Also, check their social media pages because sometimes job hiring is posted on their pages.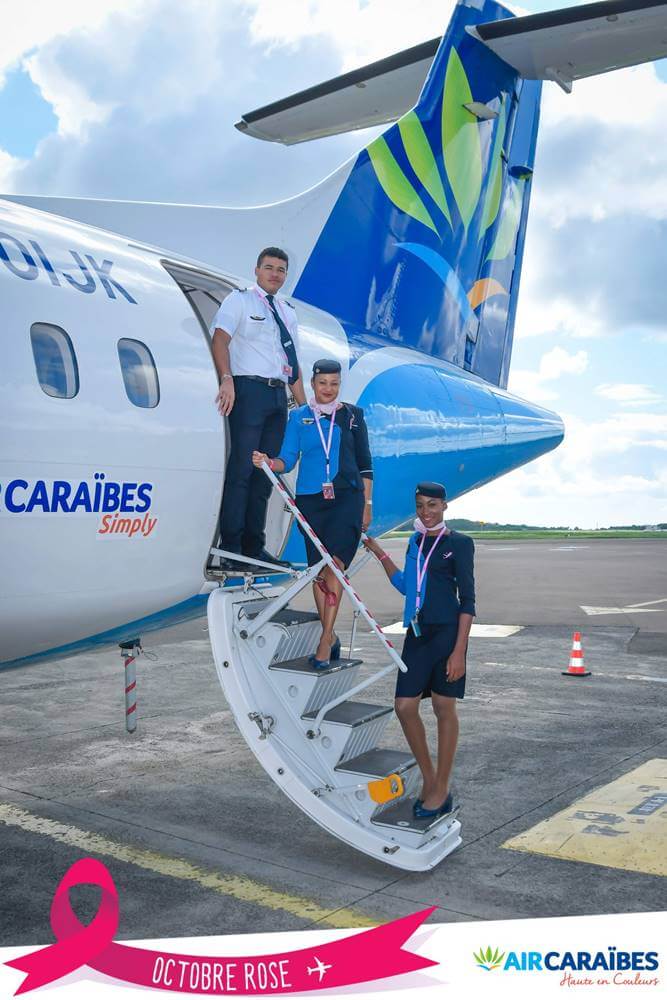 Summary
Air Caraibes is a French-low-cost airline based in Guadeloupe. They have been providing quality service since1994, and now became the flag carrier of the said archipelago.
Hope all the said requirements and processes above will help you pursue your application to Air Caraibes. Go for your goal aspiring Flight Attendant!