If you're looking for a job at Azores Airlines Portugal, you need to be ready by knowing what to do in the first place such as in the flight attendant application. In this article, you will learn how to pass the recruitment process of this prestigious airline company in Portugal. This comprehensive guide contains cabin crew qualifications, requirements, application process, salary and benefits, frequently asked questions, and a helpful video for some additional tips.
Also Read:  Venice Layover Guide: Best Things to Do in 24 Hours
The crew members of Azores Airlines represent the company and are expected to make a difference in the lives of the passengers by providing topnotch flight services. If you love to travel by plane, be around new people, and have no routine, apply as a flight attendant now and have a charismatic career in the long run.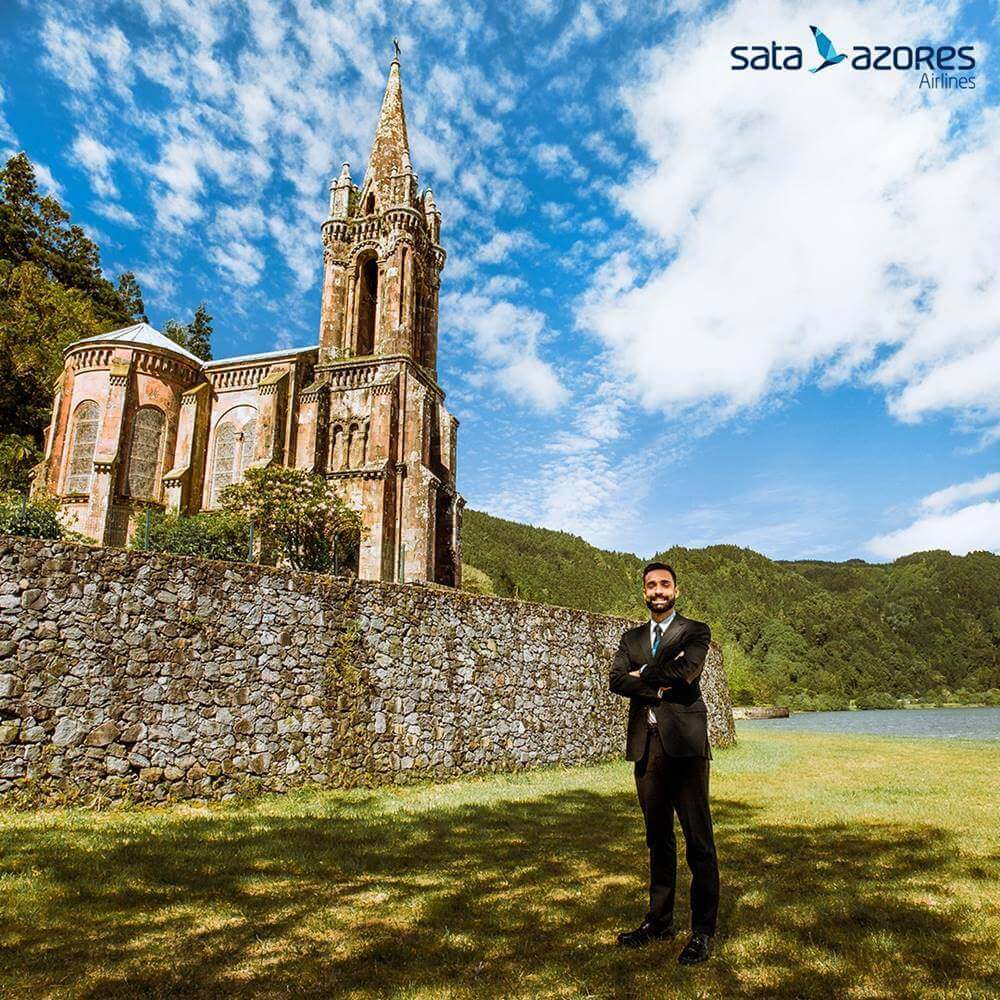 List of Requirements and Qualifications to Become an Azores Airlines Cabin Crew
At least 12th grade graduate or equivalent, as long as it's recognized by the state of Portugal.
Minimum age of 18.
Physically fit to work in a high-pressure environment.
Experience or at least well-versed in handling customers.
Versatile and can work on a shift schedule.
Adaptive, sympathetic, flexible, and hardworking.
Excellent communication skills and fluent in English and other languages including Portuguese.
With great time management skills and a problem-solver.
Birth certificate, Social Security card, Driver's license or state ID, updated dental and medical information, valid passport, and completed application form.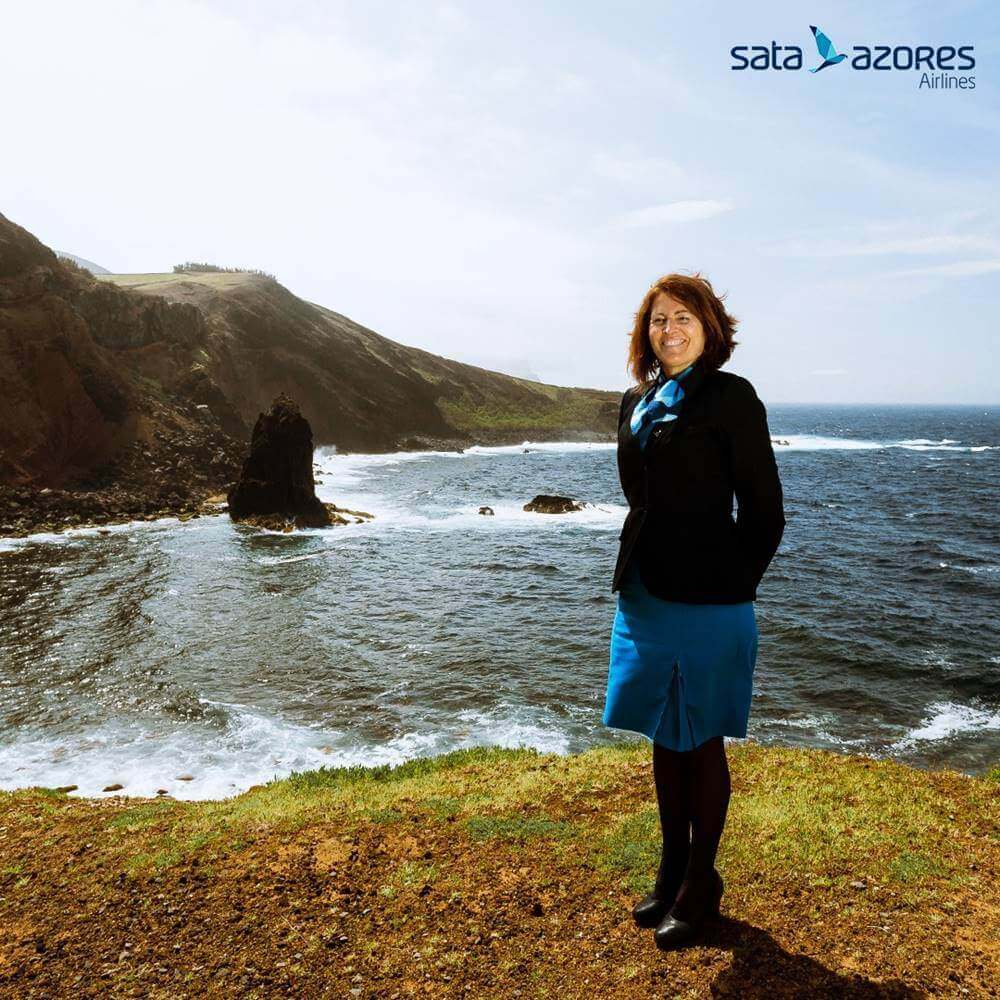 Application Process
Step 1: To apply online, log onto the official website of Azores Airlines and go to Recruitment category and choose Flight Attendant to see the details.
Step 2: Apply via this link and fill out all the information needed. Make sure to attach all important documents to complete your profile before clicking the submit button.
Step 3: Wait for their email to confirm your application. You will also receive an invitation to personal interviews and tests if you pass their qualifications. The entire facet-face application process may take the whole day so be physically and mentally ready.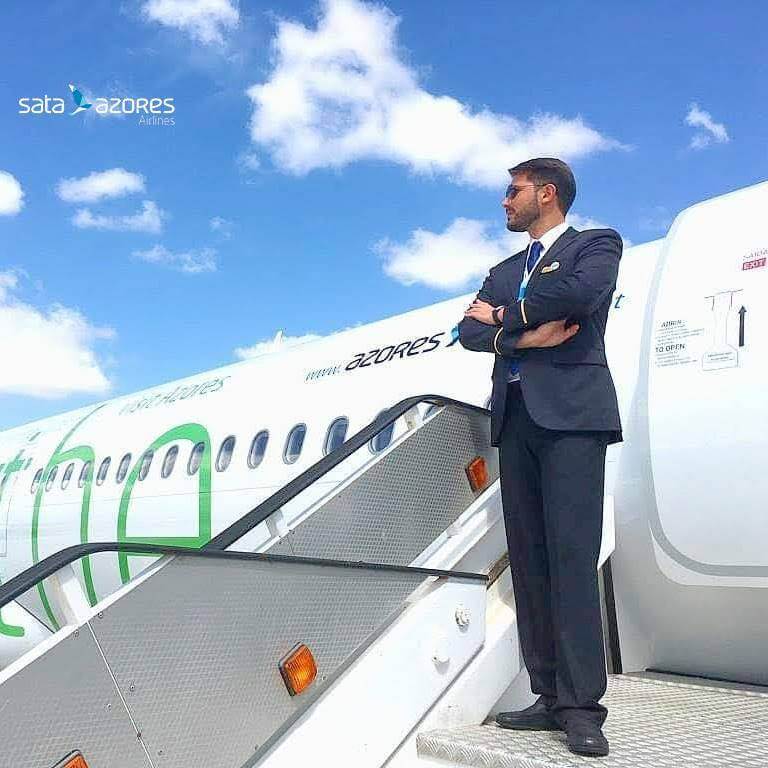 Salary & Benefits
Flight attendants of Azores Airlines are well paid and are given enough compensation for their hard work and great skills. In Portugal, their average gross salary is 29,746€, which is equivalent to 14€ hourly rate. In addition, cabin crew can also earn additional perks like 791€ bonus. The minimum monthly salary is around 850€, it can go up to 2,930€ depending on your fly hours and monthly schedule.
When it comes to benefits, Azores Airlines flight attendants are eligible for many benefits including health insurance, travel discounts and benefits, retirement and financial planning, time off and vacation, wellness and family perks. The airline company is willing to give its cabin crew members all the benefits they deserve. When you put extra effort in your work, you will be reasonably compensated for it.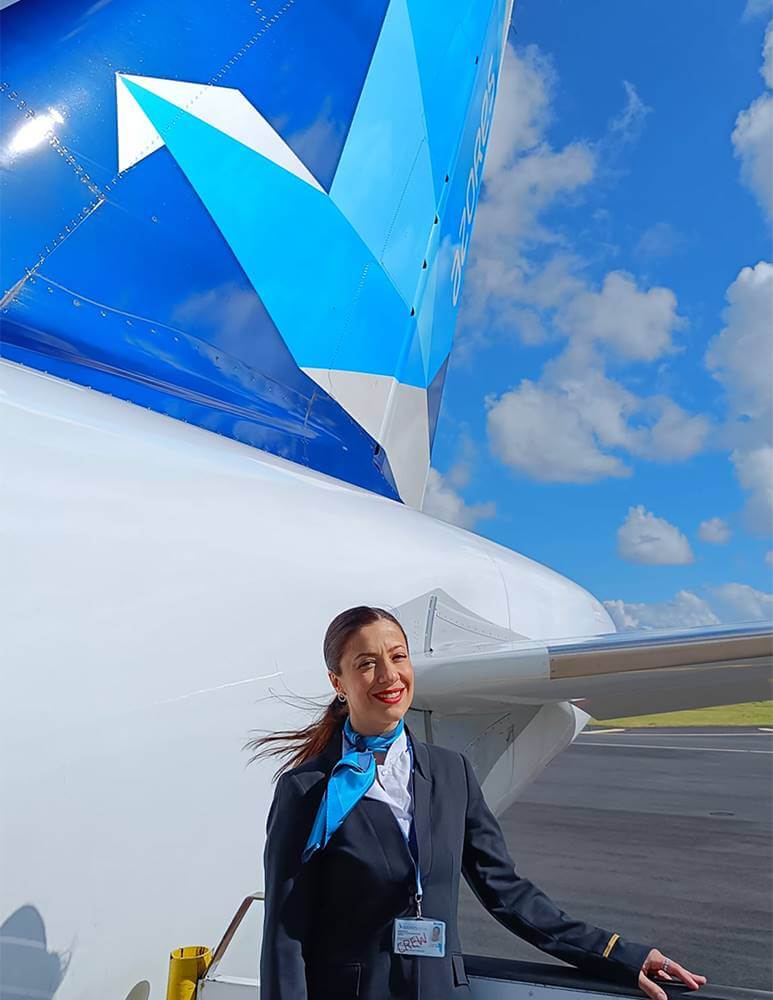 Video: Basic Requirements to Become a Cabin Crew
In this video, the YouTube influencer shares her insights on the minimum requirements in order to become a flight attendant or cabin crew member of your chosen airline company. Firs things first, she discussed the age requirement and then followed by the height and other basic requirements you need to meet so that you can qualify for the position.
She also gives some information on the guidelines, language skills, eyesight, communication skills, and even skin tone. More importantly, you will understand how important it is to be physically fit when applying for this job. On the last part, you will know some tips on how to pass the swimming test as well as the proper hair and makeup for the interview or recruitment event. Everything you need to know about passing the flight attendant application is here.
Photos: Azores Airlines Cabin Crew Uniforms
Check out these pictures of Azores Airlines crews so you can see what they look like in uniforms:
Frequently Asked Questions
Here are some common questions and answers about the job requirements as a cabin crew for Azores Airlines:
1. Can I apply even if I'm not a Portuguese?
Yes, you are welcome to apply as long as you have a valid passport and other necessary documents that allow you to travel internationally without any restrictions.
2. Can I partially submit my application for Azores Airlines flight attendant position?
No, you have to complete all the requirements and fill out all the information in the online application form provided on the website. Make sure the documents are properly attached to their designated fields. Prepare all your paper requirements before submitting your application.
3. Does my weight matter when applying as a flight attendant?
Ideally, the weight of candidates should be proportionate to their height. This means Azores Airlines flight attendants fit for their height.
4. What age should I be when applying as a cabin crew member of Azores Airlines?
Applicants must be at least 18 years old to apply as cabin crew member or flight attendant for Azores Airlines in Portugal. You can also be in your 30s to apply, but make sure you have all the qualifications and requirements to get hired.
5. Can I apply if I have tattoos and piercings?
As a general rule, flight attendants must have a pleasing personality while in uniform. Therefore, tattoos and piercings should not be visible when you're wearing the uniform.
6. How many days before I get contacted for my application?
There's no exact number of days for the HR team to contact you after submitting your application as it depends on how many applicants have submitted their forms and necessary documents. However, you will surely get an invite via email if you passed the qualifications and you can advance to the next step.
Summary
For new applicants, it may seem difficult to pass the application for Azores Airlines flight attendant position. This guide should prepare you, from the online application to the in-person interview and exam. Once you have passed the interviews, you will undergo training and will be compensated for that period. And when you officially earn your wings and ready to fly, there will be more opportunities for you to explore.
If you want to establish a solid career as a cabin crew member, make sure you have all the qualifications and requirements. Also, you need to understand the duties and responsibilities attached to this glamorous but challenging job. In time, you will enjoy all the perks of being a flight attendant as long as you provide excellent service to your passengers.
Sources:
https://www.azoresairlines.pt/en/recruitment/spontaneous-application
https://cabincrewhq.com/recruitment/tap-air-portugal/