When looking for a job at TAP Air Portugal, you may not know what to do initially, especially when applying for a cabin crew position. In this article, we are going to help through the process of hiring. If you are looking for a comprehensive guide containing qualifications, requirements, step-by-step application guide, some tips, and information about TAP Air, you've come to the right place.
Also Read: How to Become a Flight Attendant in Portugal
A career as a flight attendant might provide you with the opportunity to travel and explore new things around the world. If you are seeking the ideal airline, go no further than TAP Air Portugal, Portugal's national carrier.
This well-known airline, which serves hundreds of thousands of passengers every day, has openings, and we believe you have what it takes. But first, let us have a better understanding of Tap Air Portugal. If you are interested in applying here, we wish you luck as you work your way through the qualifications we have put out for you.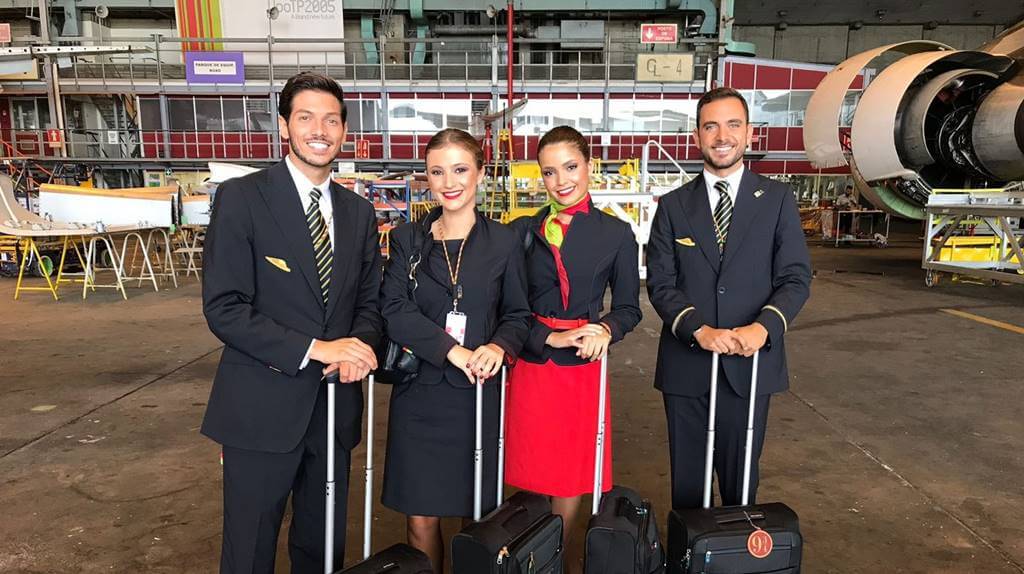 Overview of TAP Air Portugal
TAP Air Portugal is Portugal's government largest airline, with its headquarters and hub at Lisbon Airport. TAP, which stands for Transportes Aéreos Portugueses – has always been a part of the Star Alliance since the year 2005 and flies to 90 destinations in 34 countries on an estimated 2,500 flights each week. The company operates a 100-plane fleet, all of which were built by Airbus.
The company was launched on 14 March 1945 às Transportes Aéreos Portugueses, also known as Portuguese Air Transportations. It began business operations on 19 September 1946 with a Douglas DC-3 trip from Lisbon, Portugal, to Madrid, Spain. TAP was created as a government institution and was commercialized for the first time in modern history in 1953. The airline would rotate between various kinds of public and private ownership throughout its existence.
TAP was half privatized and became largely owned by the Atlantic Gateway Consortium in June 2015. This was managed by David Neeleman, who co-founded WestJet with a Portuguese businessman named Humberto Pedrosa, and launched JetBlue and Azul Brazilian Airlines.
7 Important Job Qualifications to become a Flight Attendant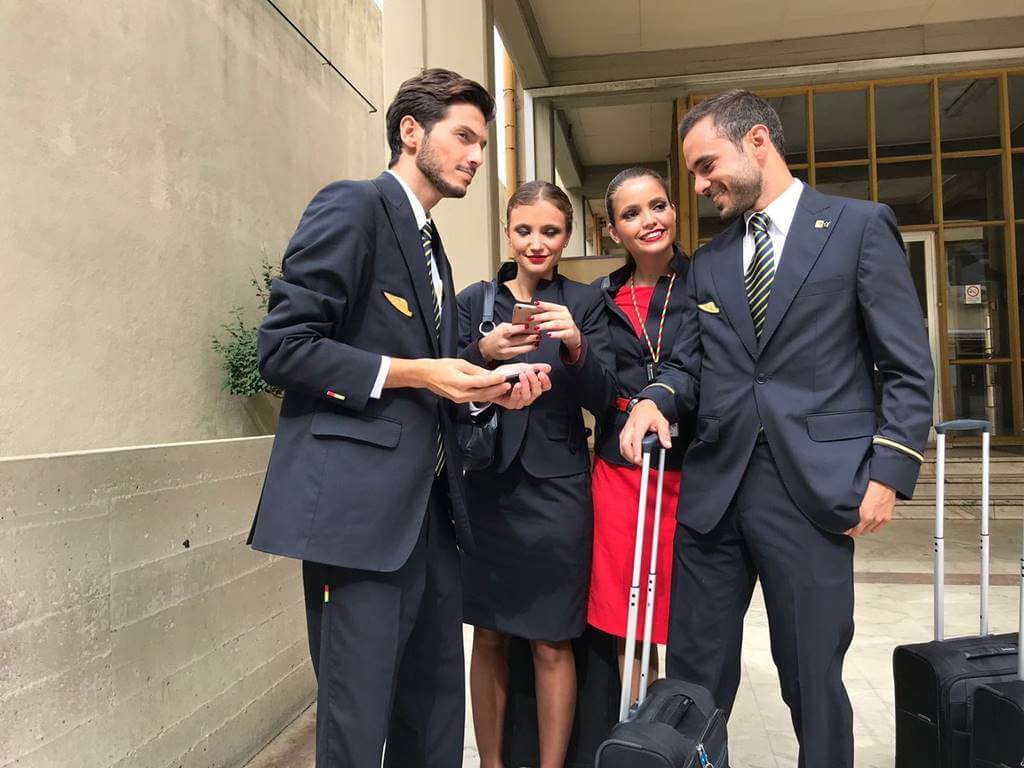 Responsibilities
Now that you have seen what kind of airline you might be working for, it is important to see if you have the potential to work as a flight attendant for them. Furthermore, to determine whether you possess or are eager to acquire the talents that you may lack. Every job you apply for will require you to have responsibilities. Flight attendants are in the same boat. It's vital to remember that the chance to travel should not be the only thing that you are paying attention to.
You must persuade the airline to hire you by demonstrating what value you can bring to their organization. One of the approaches to get their attention would be to have and grasp the obligations. Below are some of the tasks you must have before working with TAP Air Portugal.
Make the passengers feel relaxed
As a Flight Attendant, you will be responsible for making sure that a set of standards are followed, always keeping our clients' comfort and safety in mind. Also, keep in mind that your grin is always a good sign that clients are in good hands.
You have to always put in your best effort and exceed at all times.
We rely on you to meet and exceed our clients' expectations through your presence, competence, and friendliness. Your responsibility will be to make our passengers feel at ease when flying around the globe.
Be open to meeting new people and learning about new cultures
This work requires a strong desire to interact with people since it will let you be at the center of the business on a daily basis. Every day will bring new people, cultures, locations, and tales to recall.
Cabin crews must guarantee that passengers disembark safely at the end of a trip. Inspect all overhead lockers, public rooms, toilets, and galleys extensively to ensure that no one has left their belongings on the plane.
The cabin crew must complete all necessary documentation before leaving their shift, including stock control and reporting any faults, mishaps, or challenges that may have happened during the flight.
Cabin personnel may be required to make clear, timely announcements and keep passengers informed about any delays.
The cabin crew must be visible to passengers during the flight to answer inquiries.
Cabin staff members give prompt, professional service to passengers at all times, such as while serving meals and refreshments.
The cabin crew must complete all necessary documentation before leaving their shift, including stock control and reporting any faults, mishaps, or challenges that may have happened during the flight.
Because the ground crew is an important part of the team, the cabin crew must communicate with them.
Cabin crews operate together as a unit, and effective communication is essential for a happy workforce. As a result of this strategy, passengers will be happier.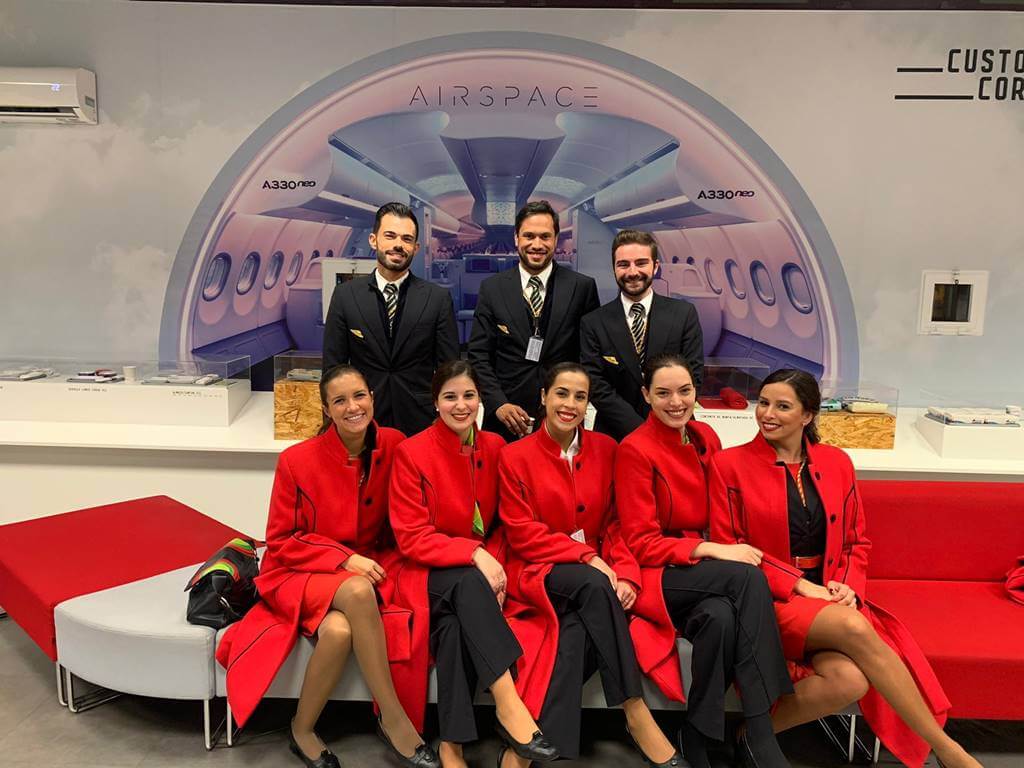 Qualifications
Now that you know what allows you to be one of TAP Air Portugal's greatest flight attendants, you must determine if you are qualified to apply. This includes double-checking that you have the correct files to submit, as well as having acceptable documentation of accomplishments, talents, and more.
The airline takes pleasure in the fact that its passengers feel like they are traveling in the lap of luxury. That being said, this can be accomplished by carefully ensuring that the workforce is competent in doing so. As a result, they frequently possess various proofs of qualifications, such as:
You must be at least 18 years old
Being well-versed in dealing with the general public
In a sales job, you should feel at ease.
They are in good physical shape and have a good track record at their current job.
Hardworking, versatile, and willing to work a shift schedule are all desirable qualities.
Prepared to cope with high-pressure situations with customers
Sympathetic
Centered on customer service
Adaptive and flexible
Cooperation and communication among the team
Cultural awareness and sensitivity
Courtesy and demeanor
Detail-oriented and well-organized
Dependability and autonomy
Surpassing expectations
Effective time management
Problem-solver
Can efficiently manage stress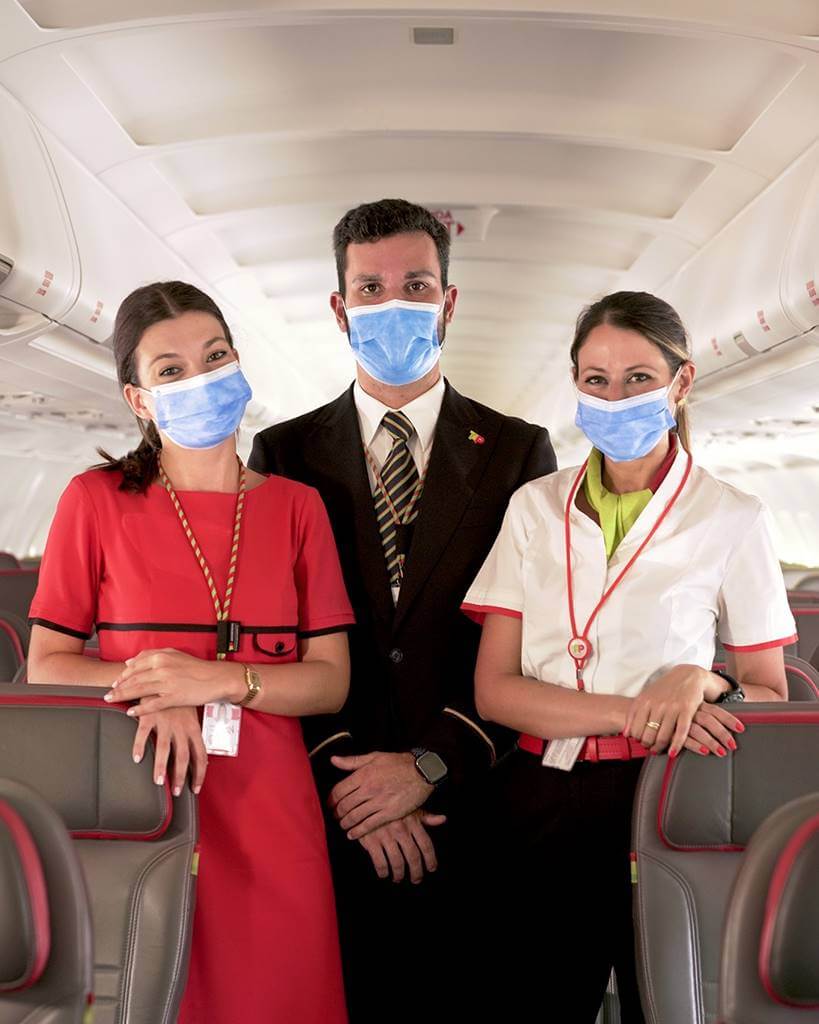 Document Requirements to Prepare
Aside from your qualifications and duties, you should be aware of the documents you will need to present to demonstrate your qualifications. Furthermore, when the employer gets to know you better on a more granular level, document needs are a must. Documents can assure employers that the individual they are recruiting is trustworthy and credible. Now that it has been explained let us look at some of the document requirements you will need to meet.
Your legally recognized birth certificate
Social Security Card (original)
a state identification card or a driver's license
Records of criminal conduct
Application Form
Valid Passport
updated Medical and dental information
Follow some of these additional suggested guidelines while submitting your application to the company to assist you to reflect a better light on yourself:
In your photographs, you should use a white background.
Make sure you are dressed professionally for the photo.
You should stand with your back to the camera and your hands on your sides.
It would also be ideal if you were organically smiling in the photo.
Where to Apply for a Job for TAP Air Portugal Online?
If you'd like to look at the company's career website, you may do so by clicking on the link below and learning more about the precise criteria. You can also use this to remain informed about any additional reminders, requirements, or news about job openings and the like.
https://recrutamento.tap.pt/?locale=en_US
https://www.linkedin.com/company/tap-air-portugal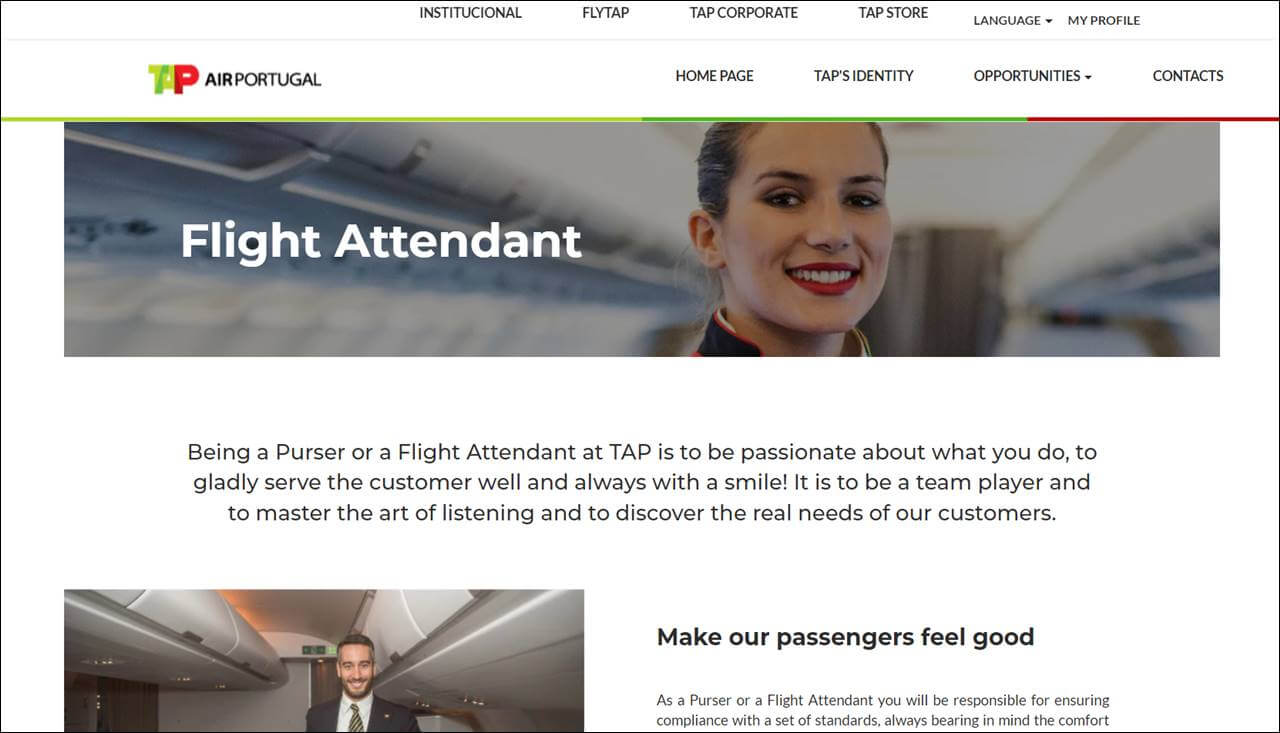 How to Become a Cabin Crew for TAP Air Portugal
To help lessen your confusion, here is a detailed step-by-step process on the job application for TAP Air Portugal:
Step 1: Apply for the job on their website
Go to their online page and scroll down to discover their application form. You would also be able to see what types of positions they are looking to fill. Choose the one you wish to apply for and fill out the necessary information as well as the needed documents.
Step 2: Complete and submit the online application
Filling out an online application is the second step in becoming a member of TAP Air Portugal's cabin crew. Remember that the organization may demand more verification, such as identification or personal information, so provide as much information as feasible. Also, make sure you are prepared for any base transfers or other possible changes if you're accepted to the next stage before filling out their form.
Step 3: Fill out an online application
It is time to submit all of your requirements online once you've double-checked that you have met all of their requirements.
You will have to wait for any additional responses or issues after finishing your application on their website. If you passed their online screening or were selected for their shortlist, you will be contacted for any further instructions on what to do next.
Please bear in mind that getting back to you about possible job interviews can take as long as it can. To determine if your application has proceeded, you can always check their company website and your profile.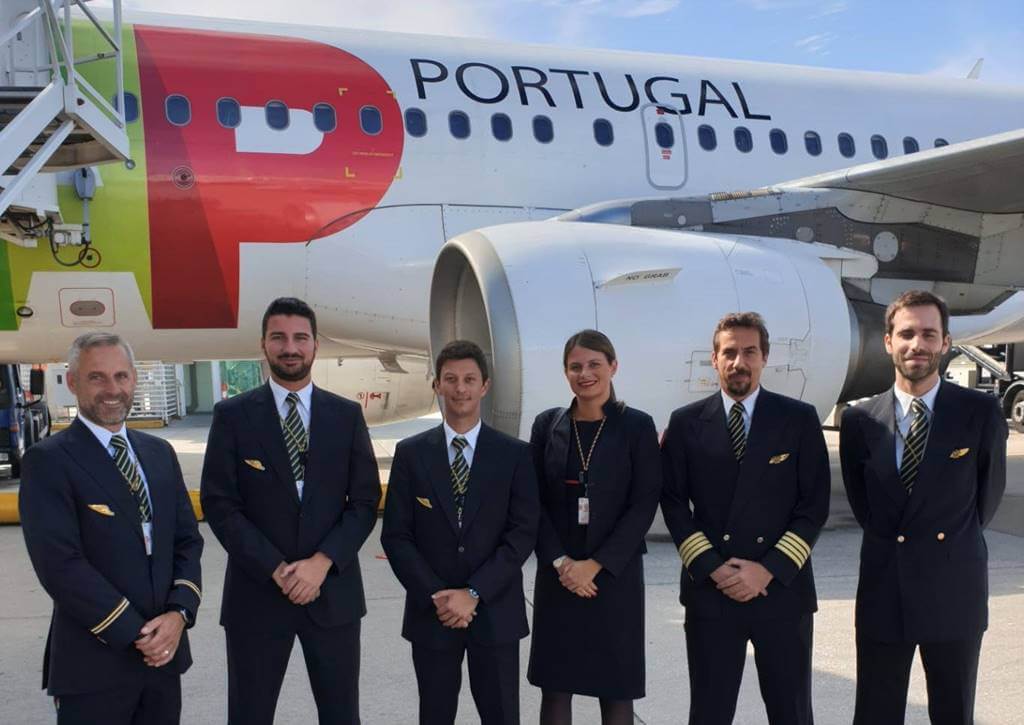 Monthly Salary of a TAP Air Portugal Flight Attendant
Now that we've figured out what we have to give, we need to make sure we enjoy what their firm has to offer. This entails examining your monthly income as well as any other additional perks you will receive as a result of working for them.
If you work for TAP Air, your salary will range from $28k-$90k per year. This leaves you with $2,300 to $7,300 per month.
As a flight attendant with their organization, you will be eligible for a variety of benefits. So it is not entirely up to you to put forth the effort. They are willing to provide you with a variety of benefits in addition to the opportunity to travel and be compensated for it.
Insurance
Parenting and Family
Time Off & Vacation
Wellness & Health
Financial and Retirement Planning
Travel Discounts & Benefits
Video: Flight Attendant Application Guide
The vlogger in this video shared her insights on how you can apply for a cabin crew position globally.
Whatever airlines it is, there are general and insightful tips that you would want to consider, such as:
Preparation
Research on the airline company
Decent clothes during the interview
Participation in Assessment day events
Being approachable
Disclaimer: This is a video uploaded by a flight attendant vlogger who shared her experience being a cabin crew member. Take note that every crew has a different experience, but this will help give you an idea what to expect when you work for Tap Air Portugal.
Photos: Air France Cabin Crew in Uniform
Check out these beautiful pictures of Air France airlines flight attendants in uniform. If you wish to imagine yourself being part of this company, check out these photos to give you an idea about working for this airline:
Frequently Asked Questions
Here are some common questions and answers about the hiring process in Air France airways:
1. What is the minimum age to apply for a cabin crew position in Tap Air Portugal?
You have to be at least 18 years of age to be able to apply.
2. Are tattoos allowed by TAP Air Portugal?
Yes, but they have to be covered by the uniform when you start working.
3. What is the minimum height required when you apply for TAP Air Portugal FA position?
You must be at least 158 cm or 5 foot 1 inch tall to be eligible for a cabin crew position.
4. Do TAP Air Portugal accept applicants from different nationalities?
Yes, they do. Just make sure that you also have a valid passport to present.
5. Can I submit an incomplete application while applying for an FA position for TAP Air Portugal?
No, you cannot. You must keep in mind that you have to submit complete requirements for youtube hired. Moreover, incomplete documents would prolong your application process.
6. Do I have to be fluent in a language other than English when I become a TAP Air Portugal FA?
It would be a bonus as they use other languages as well, such as Portuguese.
7. Who can I contact about my application?
You cannot contact anyone about your application progress. If you want to track it, you can always check your profile on their website. Keep in mind that they would be the one contacting you and not the other way around. In the meantime, wait for emails from the HR of TAP Air Portugal.
8. Does your weight matter for TAP Air Portugal?
Your weight must be proportionate to your height. Most FAs for TAP Air Portugal are fit for their height.
9. How long would it take before they contact me regarding my application?
There is no definite date on when they will contact you as it also depends on the number of applicants, the completeness of your documents, and the like. In short, it is very much a case-to-case basis. But don't worry because if you have been accepted for the next stage, they will reach out to you.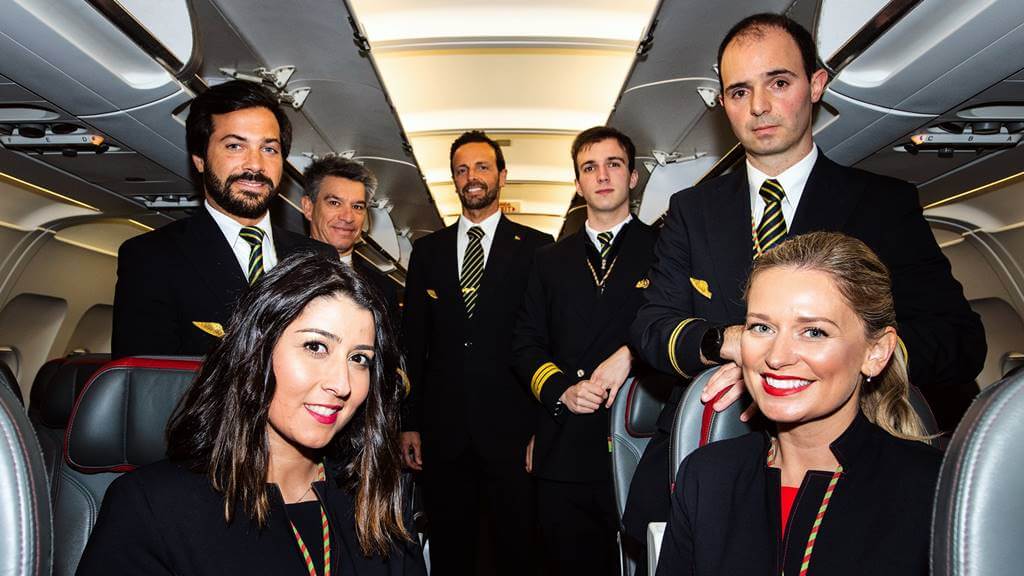 Summary
Now, if you believe you have the talents that this organization requires, you should not be scared to take a chance and apply. You will never know what happens unless you give it a shot.
But, before you do so, make certain that you are prepared for what you are joining up for. This entails making sure you have all of the necessary documentation, practicing how you will present yourself, and much more. This will greatly assist you in your screening process and help it run more smoothly.
Contact Information
TAP AIR PORTUGAL
Address: Edifício 25 do Aeroporto de Lisboa. 1700-008 Lisbon. Portugal.
Telephone Number: +1 800 931 18 21
Website: https://www.flytap.com/en-pt/
Facebook: https://www.facebook.com/TAP-Air-Portugal-1899205393647099
Instagram: https://www.instagram.com/tapairportugal/?hl=en
Twitter: https://twitter.com/tapairportugal
LinkedIn: https://www.linkedin.com/company/tap-air-portugal