JetBlue is looking for friendly, outgoing flight attendants who are dedicated to providing outstanding customer service. In addition to a high school diploma or GED, applicants must be at least 20 years of age and have a valid US passport. They must also be able to pass a background check and drug test. JetBlue flight attendants are required to complete a training program that covers topics such as emergency procedures and company policies. Once they have completed training, they will be able to begin their career with JetBlue.
Also Read: 5 Common Answers to Why Do You Want to Be a Cabin Crew?
JetBlue is the seventh largest airline in the United States. They currently have around 265 aircraft in its fleet and over 22,000 people serving its 100 unique locations. JetBlue Airways is a major low-cost carrier based in the United States, so if you want to work as a flight attendant, this is a good place to start a career.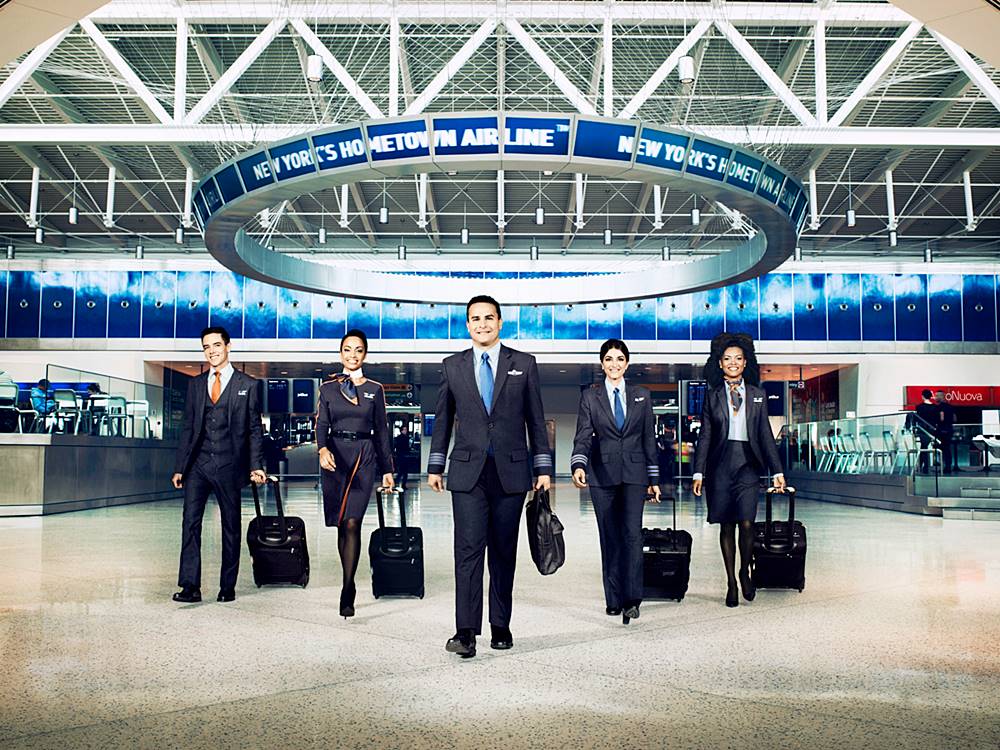 This guide will give you almost every detail about how to become a JetBlue Airways Flight Attendant; including their salary, timetable, hubs, and other important information to get a position inside this fleet.
To become a flight attendant with JetBlue Airways, you must first qualify for the basic flight attendant criteria. Some of the standards are universal and imposed by the FAA for all flight attendants, regardless of airline, while others are exclusive to JetBlue.
List of Requirements and Qualifications to Become a JetBlue Cabin Crew
Please check the requirements below:
English proficiency is required.
You must be at least 20 years old.
High School Diploma or GED
Correctable to 20/20 vision
The capacity to work legally in the United States
Having the ability to pass a background check and a drug test
Fit through the overwing door
Able to have a heigh Reach of six feet three inches (6'3) tall without shoes
At least two years of direct customer service experience
Successfully complete a pre-employment drug test and a ten (10) year background check.
Must be able to walk down the aisle of the aircraft while facing forward and backward, squeeze through the overwing exit quickly, and sit in the Flight Attendant jump seat without modification.
Able to be scheduled away from home for up to five (5) nights and six (6) consecutive days; irregular operations may occasionally result in extended work days or duty periods.
The capacity to push and pull mobile carts weighing in excess of 250 pounds.
Able to read and comprehend instructions contained in relevant manuals
Ability to meet JetBlue's Inflight Crewmember Uniform Appearance Standards.
Knowledge of basic computer and electronic tablet devices
Capable of delivering the JetBlue Experience as part of a team
Capable of working a variety of shifts, including reserve duty, weekends, evenings, holidays, and last-minute drafting
Be able to report to your assigned base location within 2 hours or 2 hours and 45 minutes of being notified, depending on your base.
Have a valid U.S. passport or a foreign passport with the requisite visas to enter and exit all JetBlue locations. All passport holders must have at least 12 months of validity remaining at the time of application.
Valid travel documentation must be carried out at all times throughout training and work.
Preferred Qualifications
Although these are the minimum requirements, JetBlue gives preference to applicants who also meet the following qualifications:
A bachelor's degree in college
2 years or more of experience in customer service or guest care
Fluency in Spanish (for Bilingual role)
1-year customer-facing SALES experience
Can function with minimum supervision.
Strong traits for quality customer service
Previous emergency management experiences such as medical training, law enforcement, or military.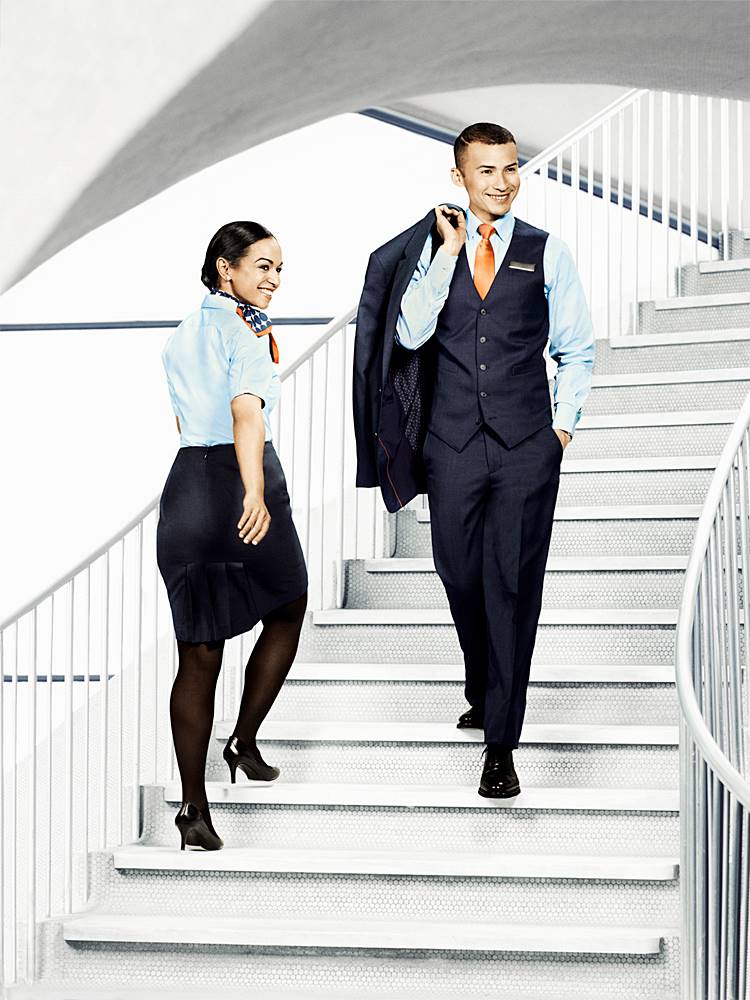 Application Process
Here is an overview of the application process to become a cabin crew member of JetBlue Airlines:
Step 1: To browse current jobs and apply for positions, please visit JetBlue's career portal here. They provide the most up-to-date information on open positions and can accept your application through their website. The flight attendant position is referred to as "Inflight Crewmembers" when applying to JetBlue. You can check here: https://careers.jetblue.com/
Step 2: Fill out the form and attach your flight attendant CV and cover letter.
Step 3: Once you've passed the initial assessment, you will then be invited to complete another set of online assessments.
Step 4: If you pass all the assessments above, you will be invited to a video interview. Don't get bothered because this is pre-recorded.
Step 5: If you have successfully passed the video interview, you will be invited to what they call Blue Review. This face-to-face interview has group activities. JetBlue's recruitment team will provide you with tasks to assess your behavior, skills, and approach to handling people.
Step 6: Congratulations! You are now a member of JetBlue Airlines. But the company still needs to do some background checks to make sure that you don't have any criminal record in the past five years.
Step 7: After the background check, JetBlue will give you a pre-employment training schedule.
Step 8: You will undergo a 4-week training at JetBlue University, Orlando, Florida.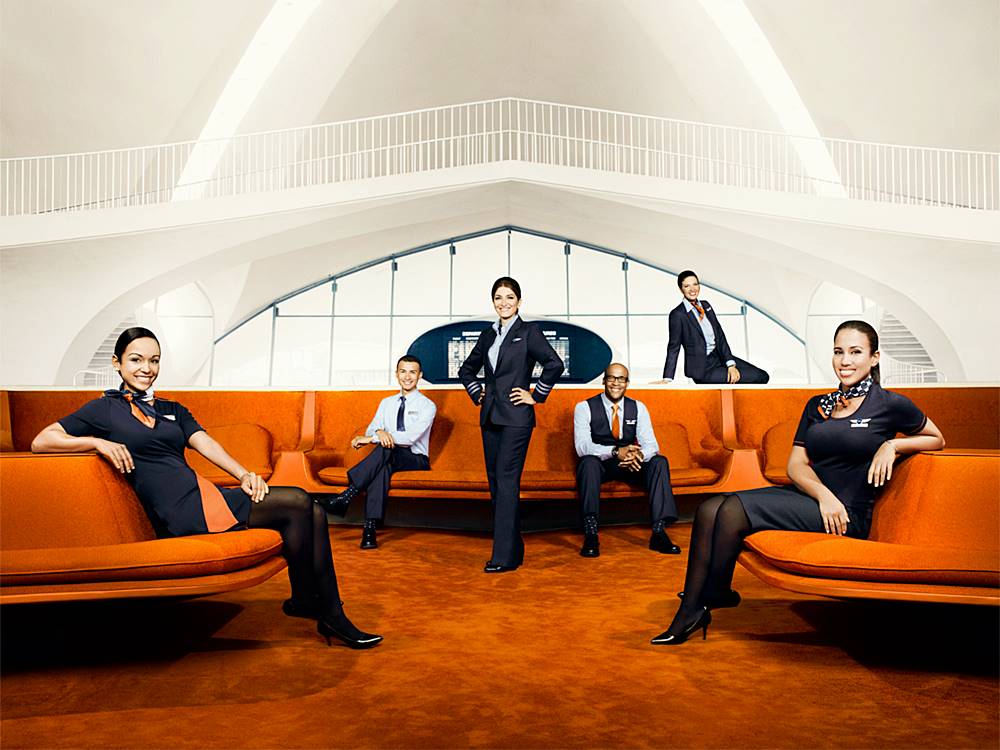 Salary & Benefits
Flight attendant earnings at JetBlue are comparable to those of other small and low-cost carriers. You'll also notice that their pay is slightly lower than that of some larger airlines, such as Southwest.
According to Glassdoor, a new flight attendant may expect to earn between $17 and $22 per hour (according to Payscale). This self-reported figure is based on the responses of over 100 flight attendants.
JetBlue does have an incentive program for flight attendants. The amount of this bonus is determined by performance, seniority, firm profitability, and others.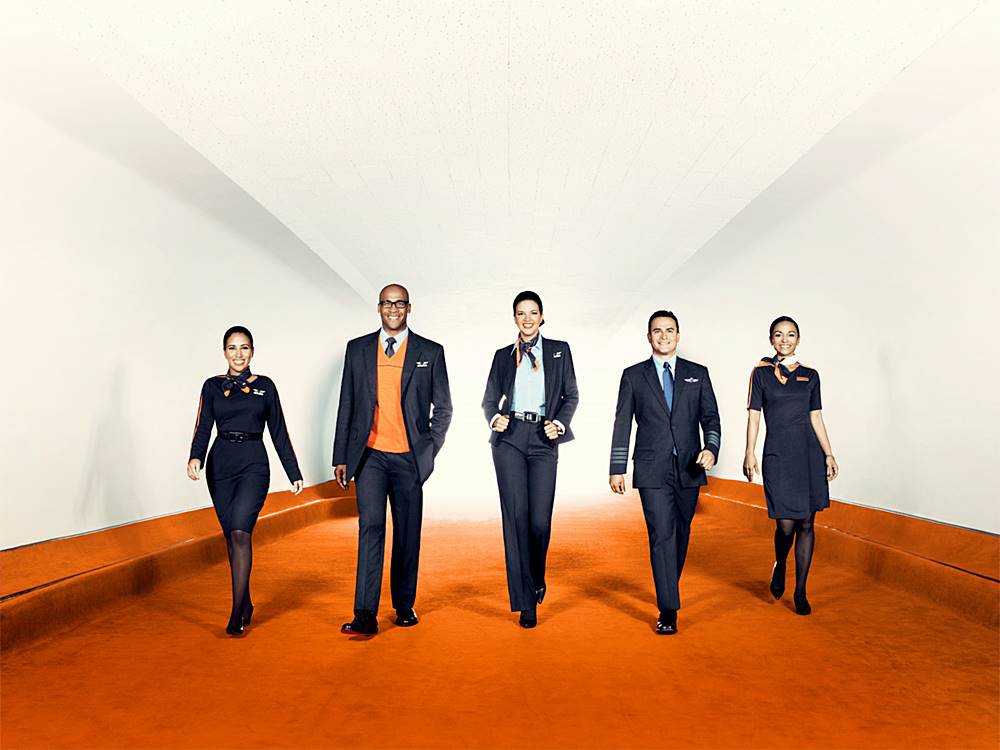 Video: Day in the Life of a Cabin Crew of JetBlue
Want to know what it's like for this airline? Check out this video clip below to have an idea:
JetBlue flight attendants feel proud wearing their uniform, not because they are cabin crews, but for a reason that they work for a respected and fast-growing airline. FA's of JetBlue stick with their goal, which is to do everything in a way that customers understand. The airline promotes humanity, and so they treat their customers the way they also want to be treated by others.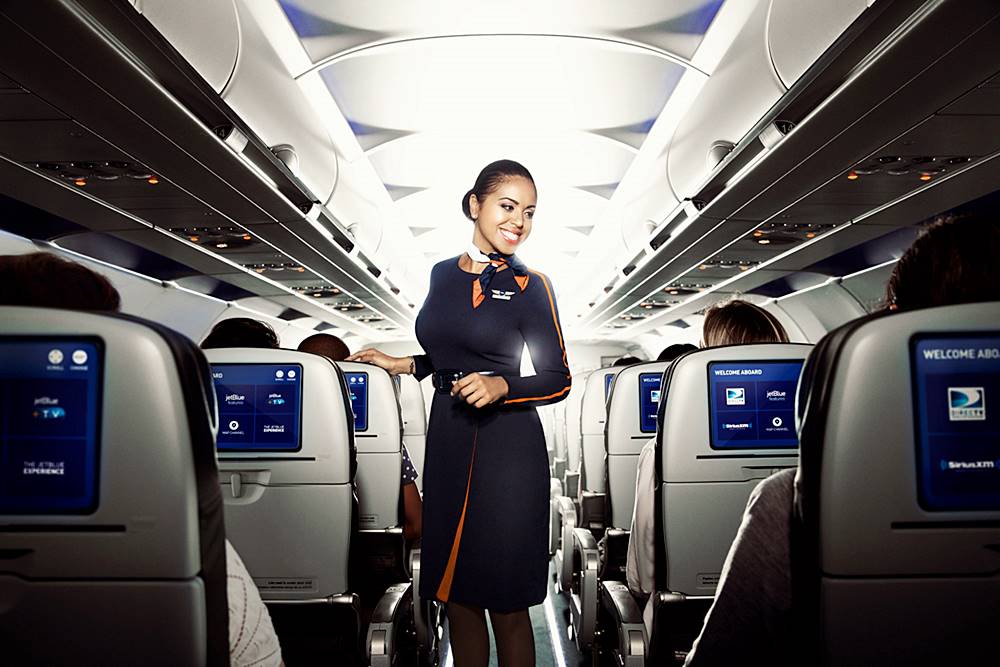 Photos: JetBlue Airlines Cabin Crew Uniforms
Check out these pictures of JetBlue Airlines crew so you can see what they look like in uniforms:
Frequently Asked Questions
Here are some common questions about the requirements for JetBlue airlines flight attendants.
1. Is JetBlue willing to cover training costs?
They do, in fact. Training pay is $38.62 per day (taxable) plus a $26 (tax-free) per day allowance for meals at The Lodge, JetBlue's on-campus lodging for flight attendants.
2. How long is the training?
The training for JetBlue's new flight attendants will last for 4 weeks.
3. I'm 19 years old, can I apply?
No, just wait until you're 20 because underage candidates will not be accepted.
4. Is a college degree required?
No, but college graduates are preferred.
5. Can I work in JetBlue Airlines without relocating?
Yes, they will not mandate you to relocate if you wish to commute for everyday work.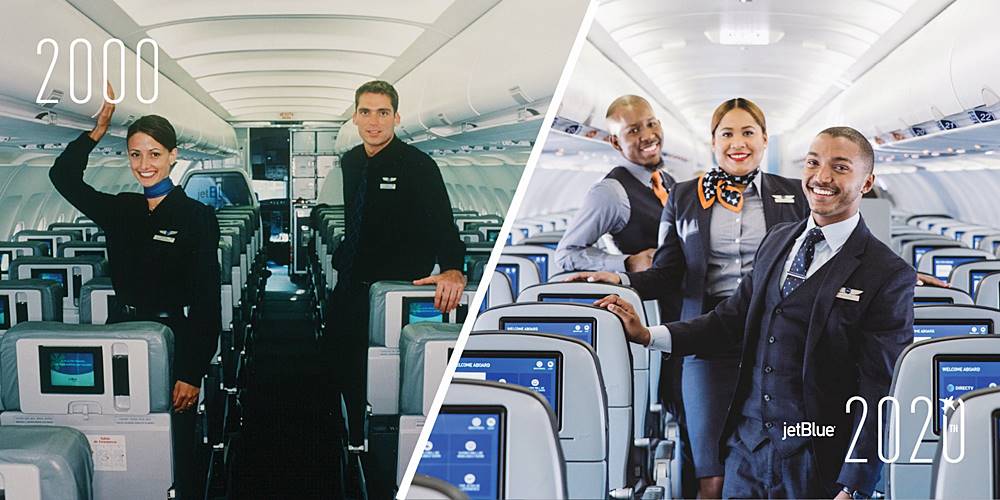 Summary
JetBlue flight attendants play a vital role in ensuring the safety and comfort of passengers. They are responsible for conducting safety demonstrations, providing first aid, and ensuring that the cabin is clean and orderly. In addition, flight attendants often act as customer service representatives, helping to resolve any issues that may arise during the flight. They must be able to remain calm in stressful situations and have excellent communication skills. As a result, JetBlue flight attendants must be highly skilled and adaptable individuals.
JetBlue Airways is one of the famous and well-trusted airlines situated in the United States that would be an excellent spot to start your flight attendant career. They have various bases across the country and will not need you to relocate if you wish to commute. If you are an aspiring applicant who has the qualities to become a Flight Attendant and wants to build a career in the aviation industry, do not ignore this type of airline because every huge salary starts with a small figure.