If you want to work as a cabin crew for World Atlantic Airlines, there are a few requirements you'll need to meet. First, you must be at least 21 years old and have a high school diploma or equivalent. You'll also need to be able to pass a background check and a drug test. In addition, you must have a valid passport and be able to travel internationally. Finally, you must be able to speak English fluently and have excellent customer service skills. If you meet all of these requirements, then you may just have what it takes to become a World Atlantic Airlines flight attendant.
Also Read: New York Layover Guide: Best Things to Do in 24 Hours
In September 2002, World Atlantic Airlines was founded as Caribbean Sun Airlines in Fort Lauderdale, Florida. The airline arose from the need to expand the footprint of the partner firm, Caribbean Star Airlines.
Unlike other airlines, World Atlantic Airlines of WAA has bit different requirements. They want aspiring flight attendant applicants who are already 21 years of age. They do not accept applicants with zero experience in customer service. Applicants with tattoos should not be visible while wearing their uniform. Now, if you think that those requirements fit you, go down and check for more.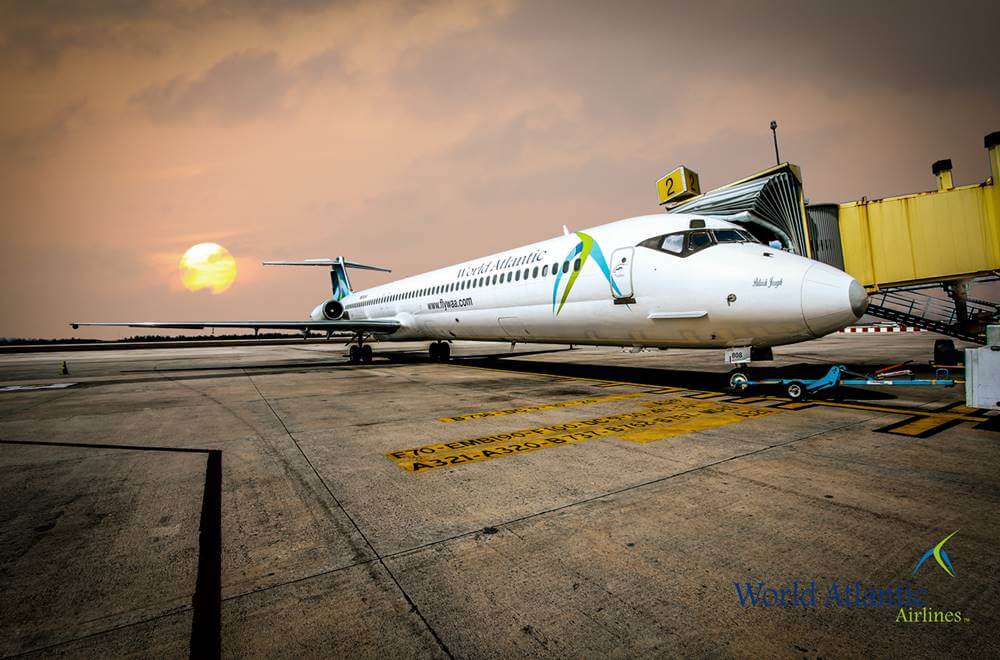 List of Requirements and Qualifications to Become a World Atlantic Airlines Cabin Crew
You must be at least 21 years old.
A high school diploma or a general education degree is required (GED)
A valid passport from the United States is required.
3 years of customer service experience is required.
English proficiency, both written and spoken.
Must be able to work from any of the crew bases for an extended amount of time.
A satisfactory 10-year background check, including a zero criminal record, is required.
Pass a pre-employment drug and alcohol test as well as a Covid-19 test.
The ability to push, pull, and lift things weighing up to 70 pounds. as well as the ability to push, pull or maneuver a beverage cart
Responsibilities
Long periods of standing or walking
Working in airplane halls and galleys, standing, walking, kneeling, bending, twisting, working in a cramped or awkward posture, and squatting are all required.
Physically strong enough to reach and operate any emergency equipment and exits
You must be prepared to deal with any form of emergency at any time whilst in flight
While on duty, the ability to adhere to a business uniform and grooming standards is required.
Tattoos must not be visible at all times (examples of visible tattoos include, but are not limited to, include, but are not limited to, the hands, arms, neck, face, legs, and feet)
Without any alterations, fit into the jump seat and harness.
Capable of walking and fitting easily down the aircraft aisle while facing forward, as well as fitting rapidly through the overwing exit.
There are no issues with outdoor weather exposure.
Ensure that safety standards are met on board and that passengers follow the rules.
Ability to hear and respond to customer and worker communications in noisy environments.
Provide excellent customer service and help passengers on board.
Complete all paperwork and reports as specified in the Flight Attendant Manual.
Follow the policies contained in the Flight Attendant Manual and Employee Handbook.
Federal Aviation Regulations that apply (FARs).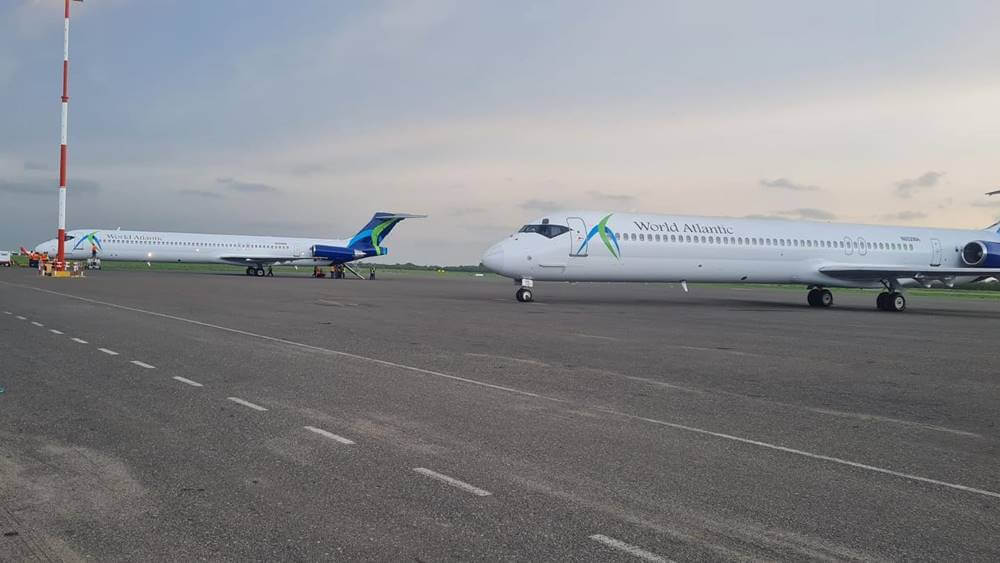 Application Process
Step 1:   Go to their website and look for cabin crew hiring positions on the career page. You can go here: https://www.flywaa.com/#tf-home
Step 2: On the upper menu bar, click on "Careers"
Step 3: Scroll down at the lower part of the page content and you will see available positions "Flight Crews," click on "Apply"
Step 4: An information box will pop up. Fill this up with your Name, Phone Number, and Email. Then upload your updated resume.
Step 5: Since you've already provided all the initial requirements and information they need from you, wait for their confirmation through email or call. Be patient because this is not overnight processing.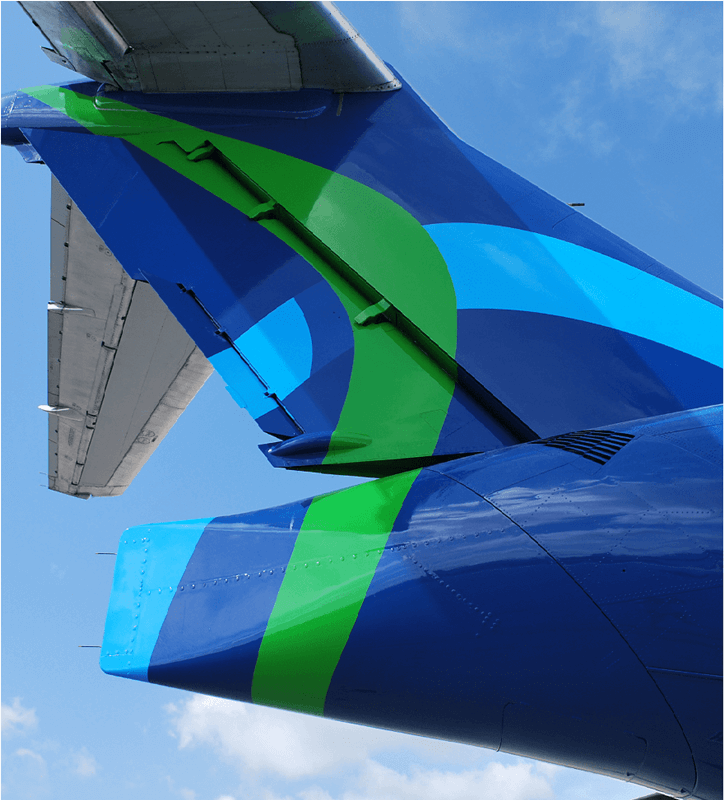 Salary and Benefits
The stated salary of World Atlantic Airlines for Flight Attendants is $30.56 per hour based on a monthly guarantee of 60 hours.
You will be able to get a per diem pay for domestic and international travel.
401(k) plan with company match
Insurance for Health, Dental, and Vision
Life Insurance
Disability Insurance
Video: World Atlantic Airlines
This video demonstrates a Safety Training Demo Class of WAA. They show how to present a manual, fasten seatbelt, wear a safety vest, oxygen mask, and even use hand gestures inside the plane. These are the actual equipment you'll see during the training and even during flight.
Photos: World Atlantic Airlines Cabin Crew Uniforms
Check out these pictures of Wolrd Atlantic Airlines crew so you can see what they look like in uniforms:
Frequently Asked Questions
Below are some frequently asked questions and their answers about being in this airline.
1. I have a tattoo; can I still apply?
Applicants with tattoos are accepted, except those who have them on their hands, arms, neck, face, legs, and feet. If the tattoo can be covered effectively by your uniform, then it is acceptable.
2. Will I undergo a drug test?
Yes. Not only Drug tests but also Covid-19 and Alcohol tests.
3. I don't have customer service experience since I'm a fresh grad. Can I still have a chance for this position?
Unfortunately, WAA only accepts Flight Attendant applicants who already have 3 years of experience in customer service. This is one of their basic requirements.
4. I'm already 18, can I apply?
Unlike other airlines, WAA only accepts applicants who are already 21 years.
5.   Will they conduct a background check?
Yes, WAA will conduct a background check for your past 10 years of living. They will also check if you have criminal records.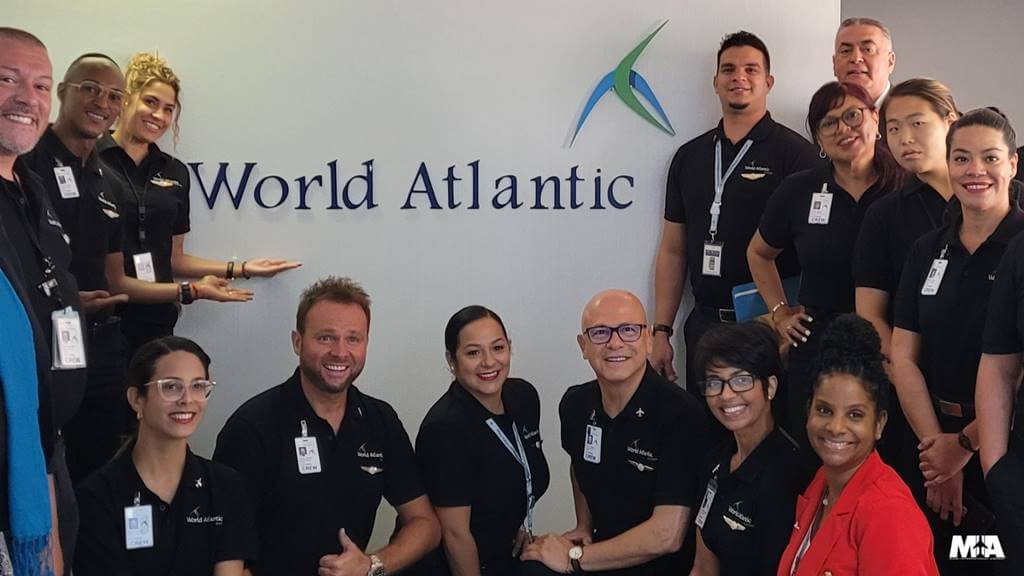 Summary
As a flight attendant for World Atlantic, you will be responsible for the safety and comfort of passengers during flights. In addition to providing excellent customer service, you will also need to be able to handle any emergency situation that may arise. The ideal candidate will have previous experience as a flight attendant, great customer service skills, and the ability to remain calm under pressure.
World Atlantic Airlines, formerly known as Caribbean Sun Airlines, was created in 2002. It is a public charter airline based in Florida, USA, with its hub at Miami International Airport.  It is a busy charter airline, flight attendants must be ready for flights during weekends and even holidays. The said airline has a bit strict requirements when it comes to hiring flight attendants. But if you are confident enough after reading the requirements and qualifications above, then go and give this a try.
If you are interested in applying for this position, please visit the World Atlantic Airlines website for more information.