Air Canada is more than just Canada's national airline, it's a representation of the country's vastness, spirit, and connectivity. Launched in the 1930s, it has played a vital role in connecting cities, towns, and communities across the country and even worldwide. Today, the airline stands tall among the world's major airlines, showing how Canada is committed to safe, efficient, and friendly air travel.
Also read: How to Apply Air Canada Flight Attendant Hiring
But beyond its impressive fleet and big network of routes lies a vibrant workplace culture. Employees working for this airline, from pilots to ground staff, come together with a shared passion for aviation. They work hard to ensure passengers have a smooth journey, reflecting the airline's dedication to top-tier service and Canadian hospitality. This article delves deeper into the airline's history, achievements, and unique workplace environment. Read on.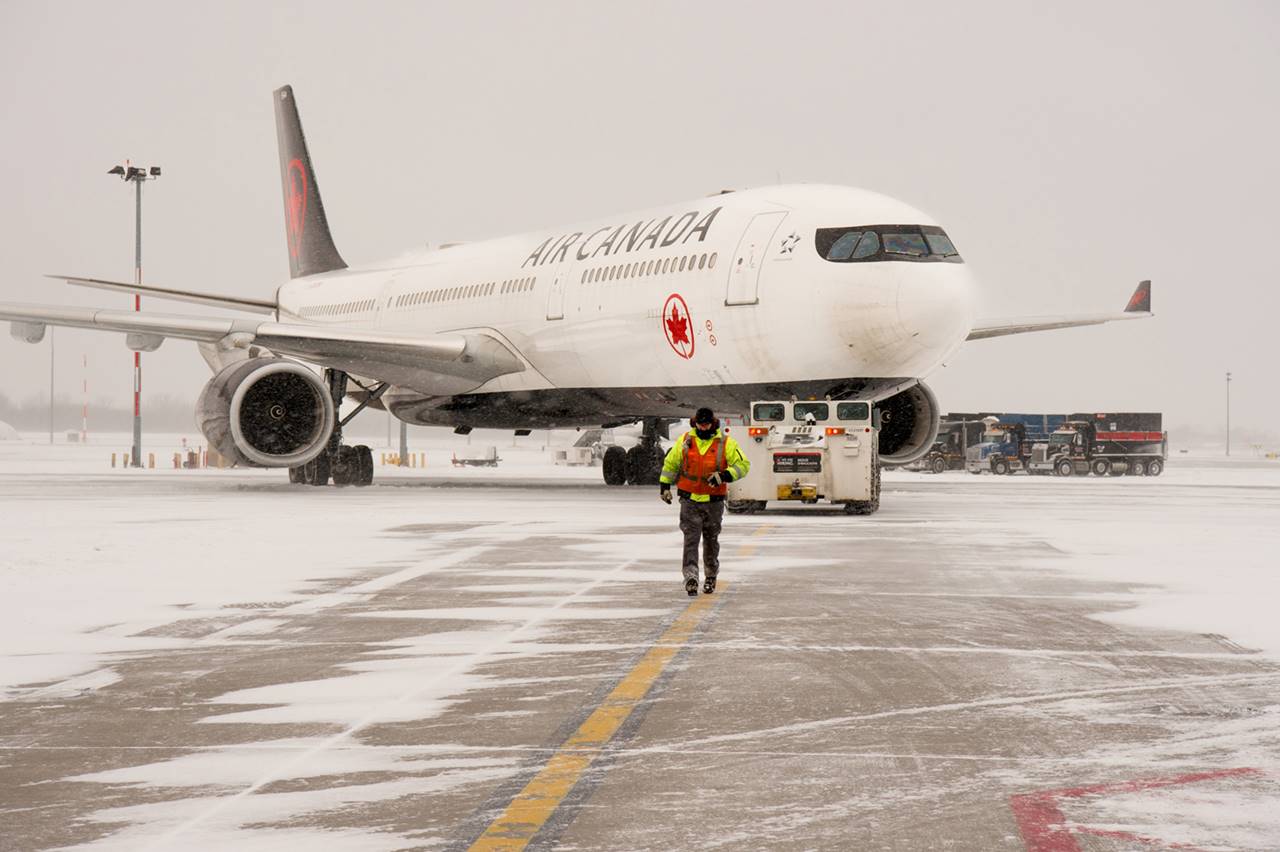 Quick Facts
Airline Name:

Air Canada

Airline IATA Code:

AC

Headquarters:

Saint-Laurent, Montreal, Quebec 

Founded:

April 1937

Number of Destinations:

222

Fleet Size:

353

Fleet Types:

Airbus SE, Boeing, Turboprop, Regional jets

Location Hubs/Bases:

Montréal–Trudeau International Airport (Quebec, Canada), Lester B. Pearson International Airport (Toronto, Canada), Vancouver International Airport (British Columbia)
Brief History Overview
Air Canada, as the national flag carrier, has a history that goes back to 1936 when the Canadian government established Trans-Canada Air Lines (TCA). This early airline kicked off its transcontinental flights in 1938. By 1965 TCA took on the new name we know today: Air Canada, with the help of the government. 
Following changes in the 1980s that deregulated the airline industry in Canada, the airline shifted from public ownership to a private entity in 1988. The year 2000 saw the airline's expansion when it merged with its main competitor, Canadian Airlines. However, 2003 was a challenging year, as the company filed for bankruptcy but managed to bounce back the following year under the umbrella of ACE Aviation Holdings Inc. 
The airline recorded a milestone in 2019, flying 51.5 million passengers. But 2021 brought government intervention when the Canadian government acquired a 6.4% stake in the airline due to the COVID-19 pandemic. 
Products and Services
Book flights with online check-in and rebooking tool

– The company offers a seamless booking experience online where passengers can't only reserve their flights but also enjoy the convenience of online check-in. This efficient system helps skip the long lines at the airport. Plus, if plans change, the rebooking tool lets travelers adjust their flights with just a few clicks, ensuring flexibility.

Family travel

– Flying with family is made stress-free with this company. The airline recognizes the unique needs of families traveling together and offers special services to accommodate them. From priority boarding for those with young kids to ensuring families sit together, it goes the extra mile to make family journeys comfortable.

Air Canada vacations

: If you are wanting a perfect holiday, this particular service is here to turn that want into a reality. It's a one-stop shop for planning a getaway, offering bundled deals that include flights, hotels, and even trips. These packages are designed to provide travelers with a complete holiday experience. 

Jetz premium charter aviation

– For those seeking a luxurious and private flying experience, Jetz offers premium charter services. Catering mainly to celebrities, sports teams, and corporate clients, this ensures a top-notch, personalized experience. With spacious seating, gourmet meals, and impeccable service, passengers are treated to the epitome of luxury in the sky.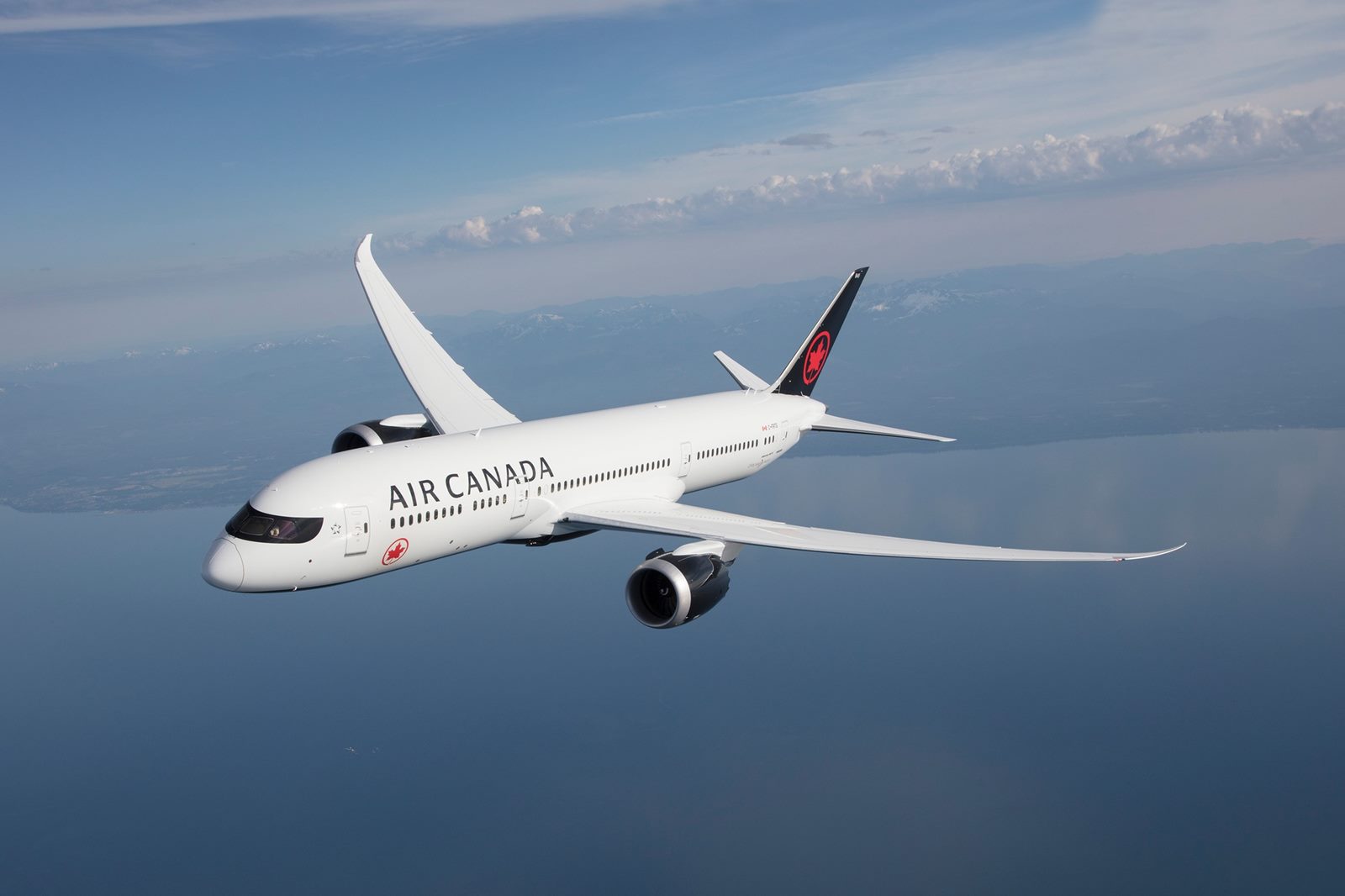 Work Culture
Air Canada is known for providing a rewarding work environment, with many employees highlighting the generous benefits and opportunities for career advancement. Particularly, the medical and travel perks stand out, making the job even more attractive for those passionate about aviation and seeking a long-term career. 
Furthermore, the work culture fosters continuous learning, growth, and building strong connections with colleagues, many of whom become like family over time. The experience of flying with the airline is described as unparalleled, especially as one advances in seniority.
However, every company has areas to improve upon. Some employees have pointed out a few challenges, such as receiving comparatively lower pay, the absence of an HR orientation post-employment, and an infrastructure that might benefit from further organization. 
Benefits for Employees
Health care

– The company offers a comprehensive health care plan to ensure that its employees and their families are well-taken care of, covering regular check-ups and unexpected medical expenses. This healthcare benefit extends to a variety of services, ranging from general consultations to specialized treatments, ensuring holistic well-being.

Insurance programs

– It provides robust insurance programs that cover scenarios such as accidental injuries, long-term disabilities, and life coverage. Tailored to the diverse needs of the workforce, the insurance packages are designed to offer comprehensive protection and peace of mind.

Travel privileges

– Employees enjoy exclusive travel privileges, allowing them and their families to explore destinations at discounted rates. These travel perks not only offer a chance to explore new places but also provide a deeper understanding of the airline industry from a customer's perspective.

Pension plans

– With both defined benefit and contribution plans, the airline ensures that employees have a comfortable retirement. Regular contributions and competitive returns ensure that employees can plan their post-retirement life with assurance.

Vacation time

– Employees have the opportunity to rejuvenate and spend quality time with loved ones, ensuring they return to work refreshed and motivated. The duration of vacation time increases with tenure, rewarding long-term employees for their loyalty and dedication to the company.
Video: Nearly 200 Aircraft: The Air Canada Fleet In 2023
After the pandemic, the company is now expanding its collection of planes because more people want to travel again. Last year, they got some new smaller planes and also added a mix of new and used bigger planes. This video will show you what Air Canada's planes look like in 2023 and give you a sneak peek into the future.
Summary
Air Canada has proven its resilience and adaptability over the years, transforming challenges into opportunities, citing Covid-19 as an example. The airline's rich history and dedicated workforce show a culture of growth and collaboration. For anyone considering a career in the skies or simply looking for a reliable airline, Air Canada stands out as a good example in the aviation industry.
Contact Information
Company Name: Air Canada
Address: Montréal, 7373 Blvd. de la Côte-Vertu, Saint-Laurent, Canada
Telephone No.: 27379710
Website: https://www.aircanada.com
Facebook: https://www.facebook.com/aircanada
Instagram: https://www.instagram.com/aircanada/
Twitter: https://twitter.com/aircanada