Silver Airways is a leading United States-based airline specializing in operating flights that bridge gateways across Florida, The Bahamas, and the Southeast. With its headquarters in Fort Lauderdale, the airline – in affiliation with Versa Capital – stands as a key player in the aviation industry. 
Also Read: How to Apply Silver Airways Flight Attendant Hiring
Its dedication to connectivity has also earned it a significant milestone, acquiring Seaborne Airlines, which helped expand its network throughout the Caribbean region. This vital route has made it a crucial link in the Caribbean travel network, linking the St. Croix and St. Thomas islands.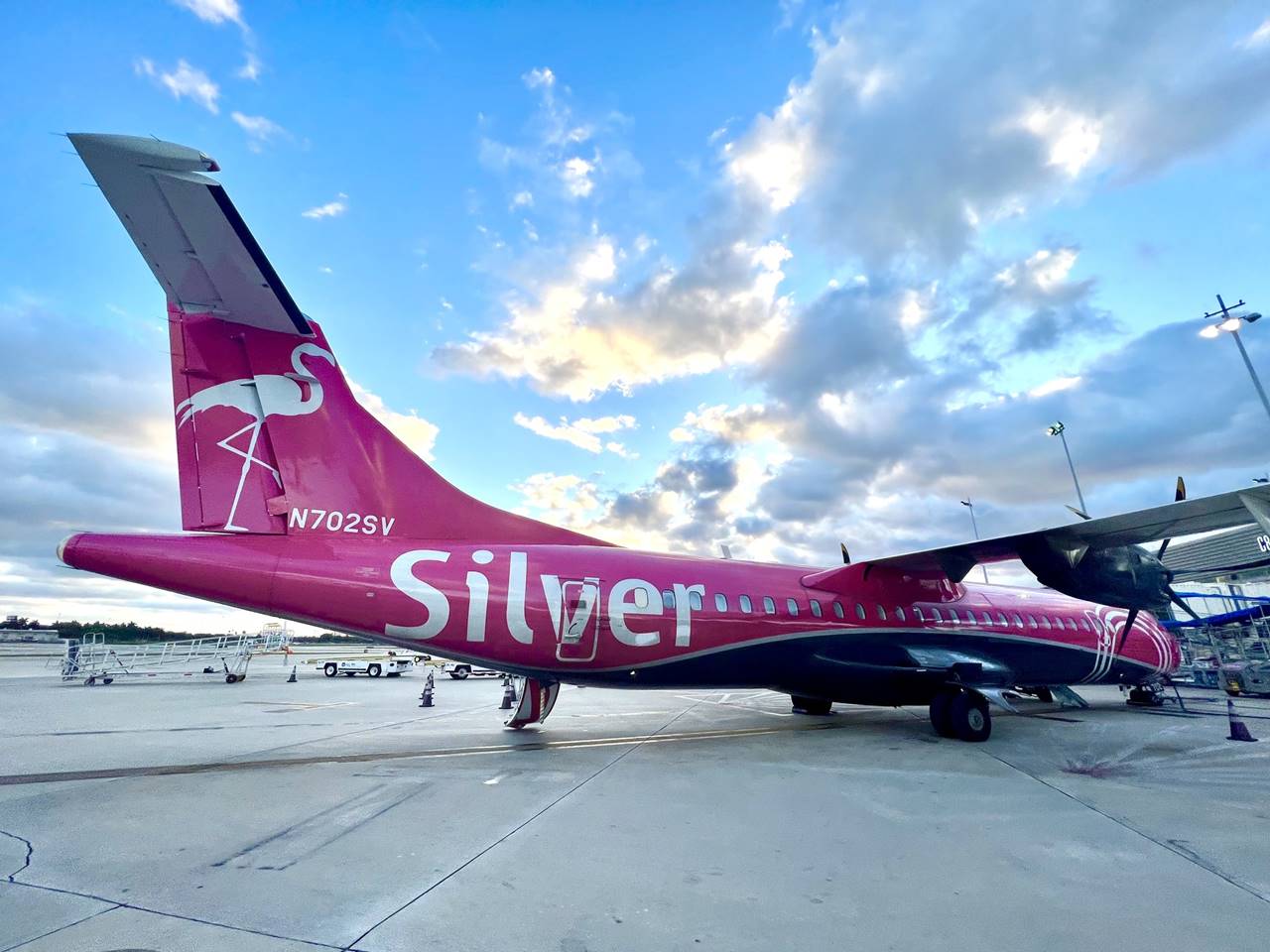 Quick Facts
Airline Name

:  Silver Airways

Airline IATA Code

: 3M

Headquarters:

Fort Lauderdale, Florida, United States

Founded:

May 21, 2011

Number of Destinations

: 32

Fleet Size:

13

Fleet Types:

ATR 42-600, 1TR 72-600

Location Hubs/Bases

: Fort Lauderdale-Hollywood International Airport (Fort Lauderdale), Orlando International Airport (Orlando), Tampa International Airport (Tampa), Luis Muñoz Marín International Airport (San Juan, Puerto Rico)
Brief History Overview
After Gulfstream International Airlines filed for bankruptcy in 2010, Silver Airways was established the following year with a renewed vision in mind. Founded on May 21, 2011, the airline took delivery of its first aircraft and embarked on a mission to redefine regional air travel. The need for a reliable and customer-focused airline has made it all the more determined to fill the void left by its predecessor. 
With a fresh perspective and commitment to excellence, Silver took the skies with its maiden aircraft on December 15, 2011. It temporarily operated as United Express during the merger of Continental Airlines into United Airlines, which eventually ended in 2013. The airline made several efforts to turn the company around, expanding its network plenty of times in the second half of 2012. As years passed, Silver Airways continued in its expansion of route networks and robust fleets, with its introduction to seaplane flights for its San Juan base being announced in 2020. Now, it remains a vital regional airline that facilitates connectivity to various destinations in the United States and the Caribbean. 
Products & Services
Flights to key destinations.

The airline primarily offers flights between Florida, the Southeast, and the Bahamas, providing passengers with convenient travel options within these regions. 

Convenient connections

. Its well-designed route network allows for a seamless connection for travelers, helping them easily reach their desired destinations. 

Modern Fleet

. Silver boasts a modern fleet of aircraft complete with state-of-the-art amenities so passengers can enjoy a comfortable flying experience. 

Seaplane Operations

. The airline operates seaplane routes, including the critical link between St. Croix and St. Thomas, to cater to unique travel needs. 

In-flight Amenities

. Passengers onboard Silver can enjoy in-flight amenities such as complimentary snacks and beverages, entertainment options, WiFi, and more. 

Low airfare

. The airline offers airfare for as low as $39, allowing budget-conscious passengers to fly more for less. 

Giveaways and Free Fare Fridays

. There are fun giveaways and programs where passengers can get discounted or free flights, so long as they follow the terms and conditions. 

Frequent-flyer program.

Anyone traveling on a flight with Silver Airways can earn benefits, rewards, and miles for worldwide travel via its partners – United Airlines MileagePlus loyalty program and JetBlue's TrueBlue program. 
Work Culture
Silver Airways prides itself on fostering a collaborative and dynamic work culture with a commitment to top-notch service. Employees from different departments collaborate to ensure the smooth operation of flights, customer satisfaction, and the overall success of the airlines. As a customer-focused company, it also places a strong emphasis on providing outstanding service to passengers. Employees are trained to prioritize the needs of passengers to ensure that they have a safe and enjoyable experience. 
The company also recognizes the importance of diversity and inclusion, seeing that a diverse team brings a range of fresh ideas and perspectives. Similarly, this also fosters innovative thinking from employees, which helps the airline adapt to changing industry trends and passenger preferences. Silver invests in its employees' professional growth and development as well, providing them with training programs, workshops, and opportunities for advancement for a motivated and skilled workforce.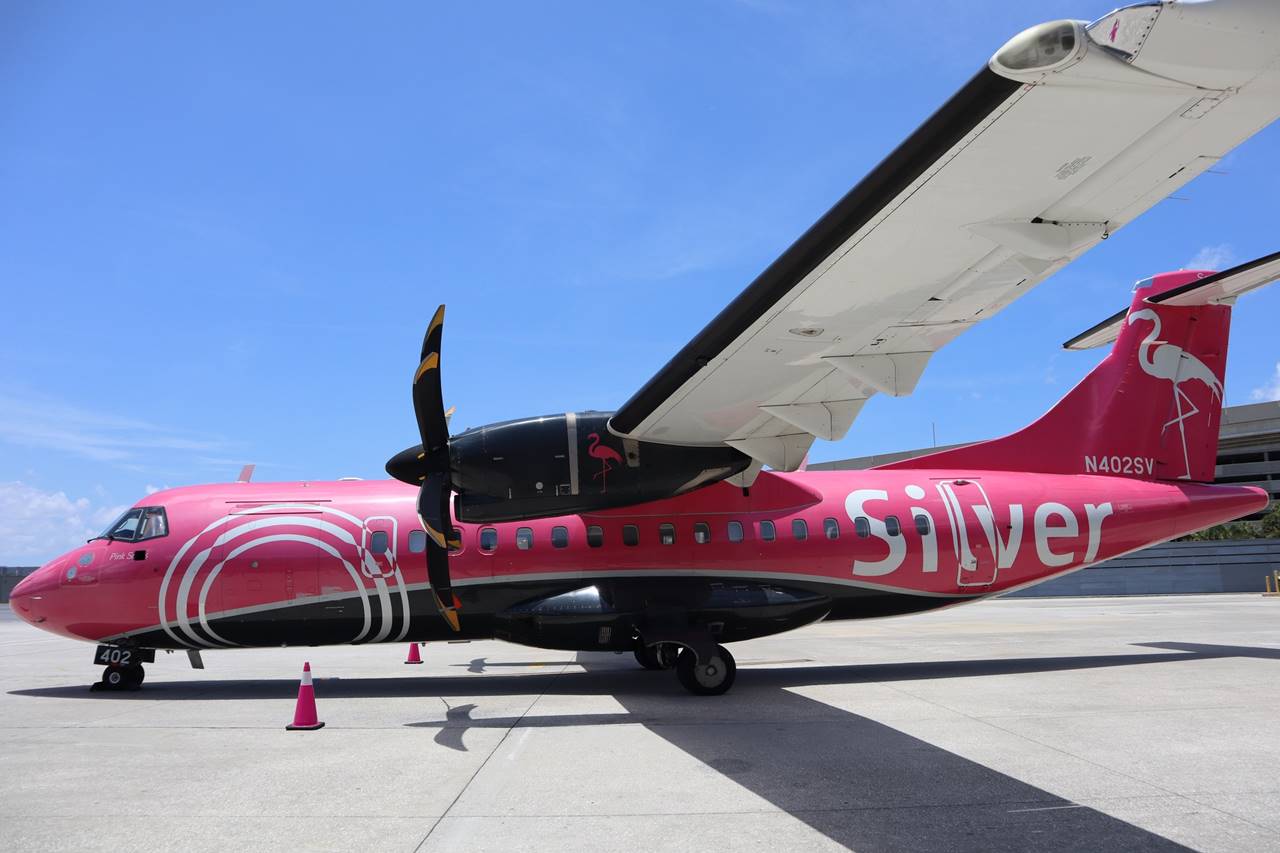 Benefits for Employees
Competitive Compensation.

The company offers a competitive salary that is on par with the standards of the industry and acknowledges the experiences and skills of its employees. 

Retirement Savings

. Employees can take advantage of retirement savings plans, like 410(k) programs, that allow them to save for their future financial security. 

Healthcare Coverage

. The airline offers comprehensive healthcare coverage to employees, including medical, dental, and vision coverage, so they can have access to quality healthcare. 

Paid Time Off (PTO).

PTOs are offered to employees so they can get a healthy work-life balance and take the time they need for sick days, holidays, vacations, or personal leave. 

Travel Perks.

In the aviation industry, employees enjoy travel privileges, allowing them and their eligible family members access to complimentary or discounted flights to Silver Airways and partner airlines. 

Training and Development.

The company also invests in employee growth through training programs, career advancement opportunities, and workshops to enhance their skills. 

Uniforms and Equipment.

For positions that require uniforms or specialized equipment, the airline offers the necessary tools and attire to ensure a professional appearance and optimal performance. 
Video: Welcome to Silver Airways 

The two-minute video introduces the airline's commitment to seamless travel experiences and exceptional service. Highlighting its route network in Florida, the Southeastern U.S., and the Bahamas, the video also shows the airline's modern fleet, reliable turbo-prop engines, and passenger-focused amenities. 
Summary
Throughout its journey, Silver Airways' history has been characterized by a penchant for innovation, unwavering resilience, and dedication to passenger convenience. This growth has been shaped through strategic partnerships, acquisitions, and an unparalleled focus on operational excellence. As a result, it has consistently progressed into the prominent and influential key player in the regional aviation landscape that it is today.
Contact Information
Company Name: Silver Airways
Address: Orlando International, 9721 Airport Blvd. Orlando, FL 32827
Telephone Number: +1 801-401-9100
Website: https://www.silverairways.com/
Facebook: https://www.facebook.com/SilverAirways
Instagram: https://www.instagram.com/flysilverairways/
Twitter: https://twitter.com/silver_airways