Air Canada Rouge, often simply referred to as "Rouge," is a wholly-owned subsidiary of the renowned Air Canada. Launched in 2013, this leisure airline quickly gained traction among travelers, especially those seeking vacation destinations. Rouge sets itself apart from its parent company, catering to a different kind of traveler, especially because it represents a youthful spirit. 
Also read: How to Apply Air Canada Rouge Flight Attendant Hiring
The airline's name, "Rouge," which means "red" in French, is not only an acknowledgment of its Canadian roots but also hints at its vibrant energy. Clearly, it reflects a more relaxed, holiday-inspired atmosphere both in the air and on the ground because of its unique blend of service and destinations. As you delve into this article, you'll discover more about what makes Rouge click and the culture that drives its dedicated team.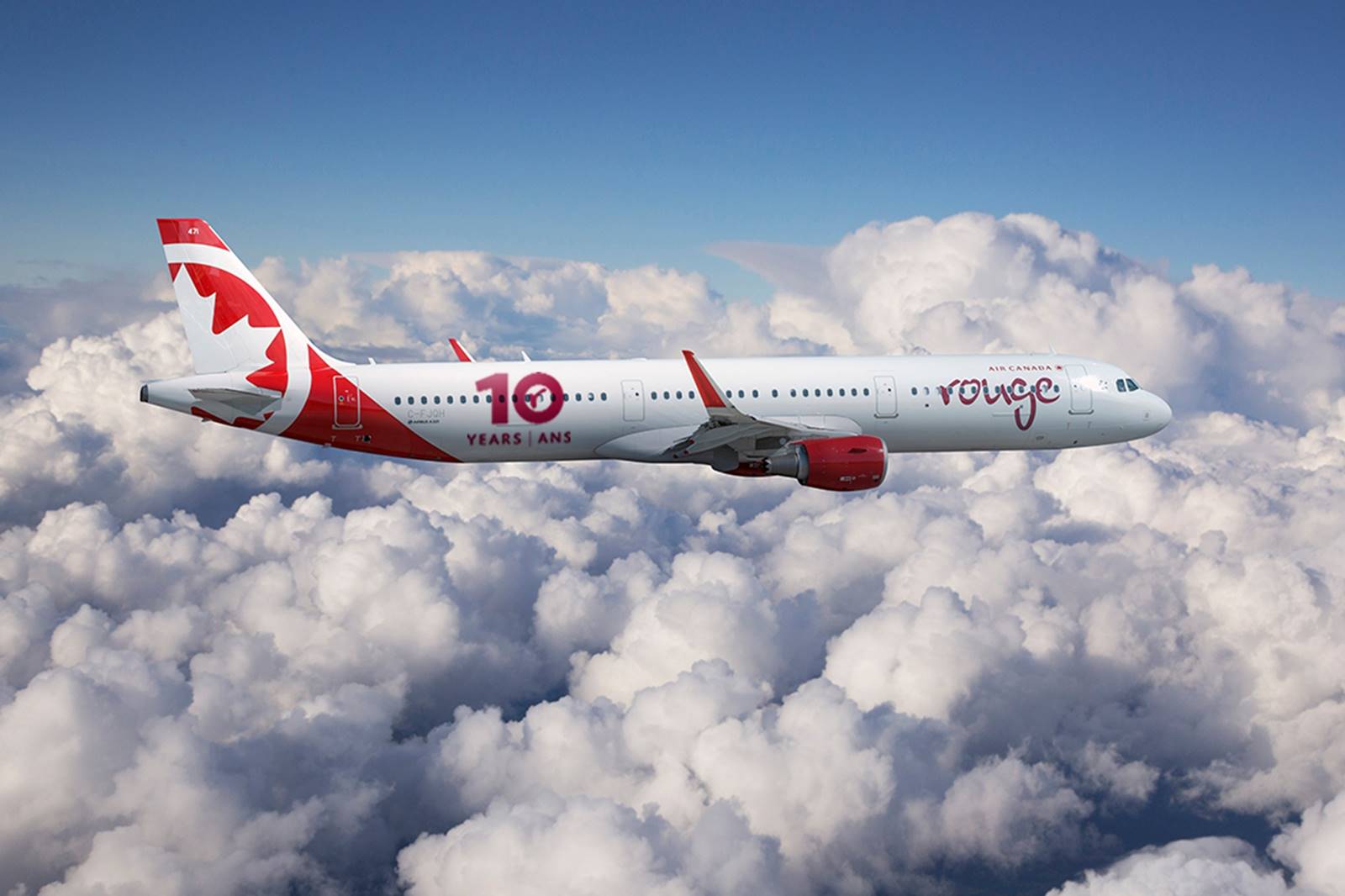 Quick Facts
Airline Name:

Air Canada Rouge

Airline IATA Code:

RV

Headquarters: 
Founded:

December 2012

Number of Destinations:

51

Fleet Size:

39

 
Fleet Types:

Airbus A319-100, Airbus A320-200, Airbus A321-200

Location Hubs/Bases:

Montréal–Trudeau International Airport (Quebec, Canada), Lester B. Pearson International Airport (Ontario, Canada)
Brief History Overview
Air Canada Rouge took to the skies for the first time in July 2013, having been introduced in December 2012. Its inaugural flight was from Toronto to Kingston, Jamaica. The airline's creation was primarily to give Air Canada a competitive edge in the vacation and leisure travel sector, competing with Air Transat, Sunwing, and WestJet. Their main destinations have been Europe, the Caribbean, and the United States.
In a significant move to expand its reach, in 2014, the airline declared its plans to fly out of Western Canada, primarily from Vancouver and Calgary. These flights targeted popular leisure destinations like Los Angeles, San Francisco, Las Vegas, Phoenix, and even spots like Honolulu and Maui. By 2015, a seasonal route to Osaka/Kansai from Vancouver was launched. And by the end of 2015, new routes were unveiled, such as those connecting Toronto to places like Miami and Deer Lake and others like Montreal to Miami and Vancouver to San Diego. It was indeed a significant path taken by Rouge. 
Products and Services
Flights

– The airline offers flights to a wide range of destinations, especially popular vacation spots. Whether it's a trip to a sunny beach or an adventurous city, this airline ensures a comfortable and memorable journey for its passengers.

Premium Rouge

– If you want to travel in style, this premium service is the way to go. This service offers travelers enhanced comfort with spacious seating, more significant legroom, and priority boarding. Plus, enjoy exclusive meal options and top-notch entertainment during your flight.

Bistro

– This bistro service offers an array of delicious snacks and meals to satisfy your cravings. With a menu curated for all, every passenger can find something they'll love to munch on.

Wifi

– Stay connected even while you're soaring above the clouds. The company's in-flight WiFi allows passengers to browse the internet, check their emails, or stream their favorite shows, making the journey feel shorter and more enjoyable.

Maple Leaf Lounge

– Before takeoff, passengers can unwind in the luxurious Maple Leaf Lounge. It's a tranquil space offering comfy seating, refreshments, and even workstations. Whether you want to relax or catch up on work, this lounge is the perfect spot.

Service for unaccompanied minors

– The airline ensures the safety and comfort of younger travelers flying solo. Their unaccompanied minors service offers dedicated assistance, ensuring that the young passengers are well taken care of from departure to arrival.

Sports Equipment

– Whether you are an athlete or just someone looking to enjoy sports on your trip, Rouge accommodates by offering special provisions for carrying sports equipment. Whether it's skis, golf clubs, or surfboards, they make sure your gear reaches the destination safely.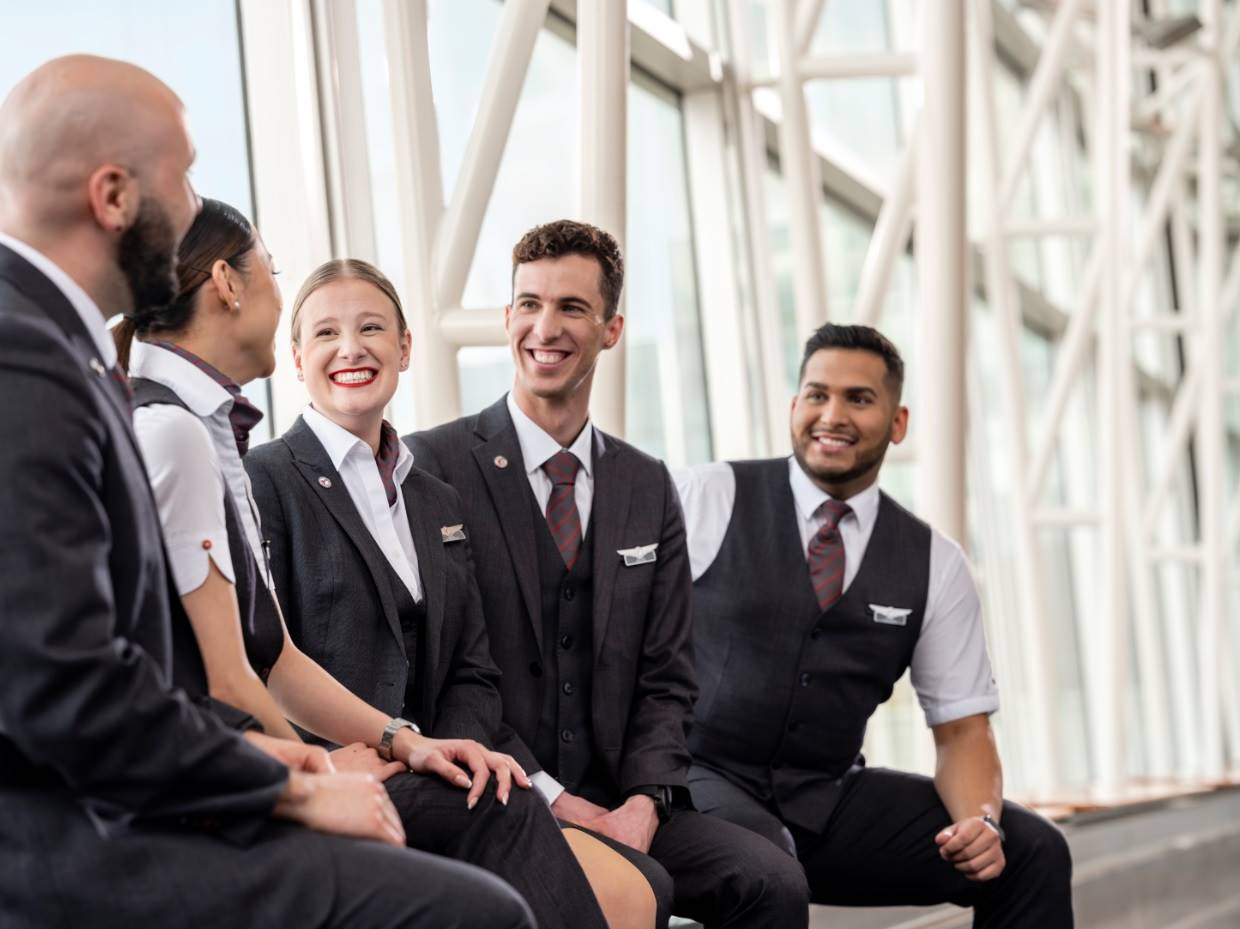 Work Culture
Working at Air Canada Rouge certainly has its ups and downs. On one hand, many employees have voiced concerns about the pay, feeling that the company could do more to ensure fair compensation. Additionally, newcomers to the company might find their work schedules to be unpredictable during their initial months. On the brighter side, the job environment is generally positive. Most coworkers are supportive and friendly, creating a sense of camaraderie. And while the travel benefits are a huge perk, they do require some savvy planning, especially when flying on standby. As with many jobs, with time and experience come better conditions, and those with more seniority find the working conditions to improve.
Benefits for Employees
Holidays

– The company knows how important it is to unwind and spend time with loved ones. That's why they offer their employees a generous holiday package. These holidays allow employees to recharge, pursue personal adventures, or simply relax.

Travel to any Air Canada destination

– One of the most exciting benefits of working with this airline is the exclusive access to travel perks. Employees can explore new cities, countries, and even continents thanks to the airline's extensive network. 

Flexible work hours

– The company understands the importance of a balanced lifestyle. That's why they offer flexible work hours to their employees. This flexibility allows team members to adjust their schedules, accommodating personal commitments or day-to-day activities. It's all about creating a harmonious balance between work and personal life.

A chance to skyrocket your career

– It's a place to grow. The airline offers numerous avenues for career progression. From attending skill-enhancing training programs to grabbing leadership opportunities, there's always room for upward mobility. The sky's the limit when it comes to career advancement. 

Pension Plan

– Planning for the future is crucial, and the airline provides a robust pension plan to ensure that their employees' retirement years are secure. With regular contributions, employees can see their retirement savings grow over time. 

Employee Share Ownership Plan

– Becoming a part of this company means having an opportunity to own a piece of the company. The Employee Share Ownership Plan allows workers to invest in the airline's shares, not only benefiting from its growth but also having a say in its future direction.

Employee family assistance program

– The well-being of its employees and their families is a top priority for this airline. Through the employee family assistance program, staff can access professional support for various personal or family challenges. Whether it's counseling, resources, or other forms of support. 
Video: Trip Report | Air Canada Rouge A321 (Economy)
This is a trip report by one of Air Canada Rouge's economy passengers. You can see an honest review of what it's like to travel with the airline–from boarding to landing. Take note that economy is the cheapest type of flight for this airline. You can expect that some inclusions in this flight are not as high quality as those of business or class A flights. 
Summary
Rouge is definitely one of the cheapest options to Air Canada. Given that this airline is under a bigger aviation company in North America, you can rest assured that the services you expect to get are attainable. Whether you are someone looking for cheap flights or you want to work for an airline company specifically located in Canada, this company is a good choice you've got.
Contact Information
Company Name: Air Canada Rouge
Address: 7373 Côte Vertu West, St. Laurent, Quebec H4Y 1H, Canada
Telephone No.: 1-888-247-2262
Website: https://flyrouge.com/
Facebook: https://www.facebook.com/aircanadarouge
Instagram: https://www.instagram.com/aircanadarouge/
Twitter: https://twitter.com/AirCanadaRouge