Air Canada is known for being the flag carrier of Canada. Before it earned the high reputation that it has today, it first went through growth, expansion, and enough investment in the right people. After all, a company grows when the people in its workforce align with its values and goals. Are you ready to make your Air Canada cabin crew dreams a reality? Read on and find out!
Also Read: Paris Layover Guide: 24 Hours in Paris Itinerary
They say that opportunities only knock once, but there are some doors you have to knock on so that you can enter. Depending on what path you want to pursue, persistence and determination will always be important. This is especially true when it comes to applying for jobs. There is no person in the world who doesn't need to make a living, and out of that many people, only a percentage land a job they really want. What percentage of the population do you belong to?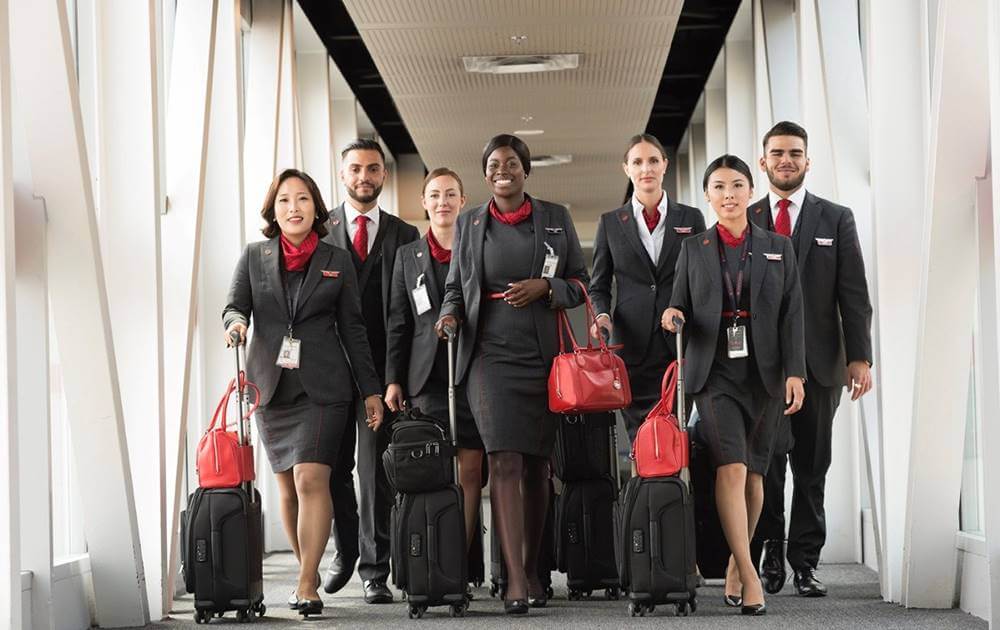 Overview of the Air Canada
Eighty-four years ago on April 10, 1937, Air Canada started out as Trans Canada Airlines. What is admirable about this is despite being a startup airline, they already offered 207 destinations across the world. The first flight that took place was in the year 1938 and continued serving its passengers with quality service from then on. Fast forward to the year 1965, Trans Canada Airlines was renamed Air Canada and became a private airline in the year 1988.
In January 2000, Air Canada went on the brink of bankruptcy but recovered after a few years. One of their greatest feats was made in 2017 when they celebrated their 80th year of service and served 48 million passengers. At present, it continues to conduct flights to various destinations worldwide while being consistent with its mission and vision such as to provide safety, exceptional service, and an unforgettable flight experience.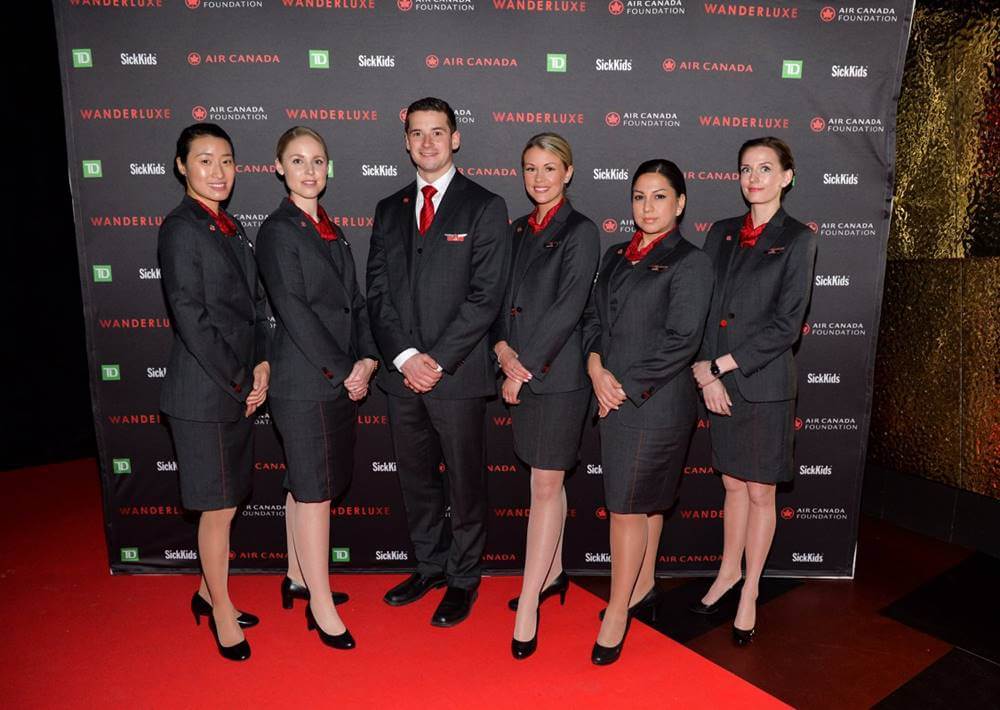 Responsibilities
Air Canada is one of the best airlines in Canada. This is because they are consistent in handling their responsibilities, and strive to provide more than is asked of them. As an aspiring flight attendant, here are the duties and responsibilities you must perform well.
Conduct safety checks before each flight
Scan the cabin for any safety hazards
Greet your passengers warmly
Escort and assist your passengers with their luggage
Help them find and settle into their seats
Prepare and serve drinks and food to your passengers according to what is requested.
Take note of any medical needs, likes, and dislikes of passengers
Present emergency equipment and brief passengers on how to use the equipment
Monitor, manage and secure the cabin
Adhere to all aviation rules and regulations
Assist passengers and cabin crew during emergencies
Assist passengers with special needs
Attend briefings before each flight
Submit and prepare reports concerning flight incidents
Extend help and assistance as many times needed
Become culturally aware
Treat passengers with respect and without discrimination.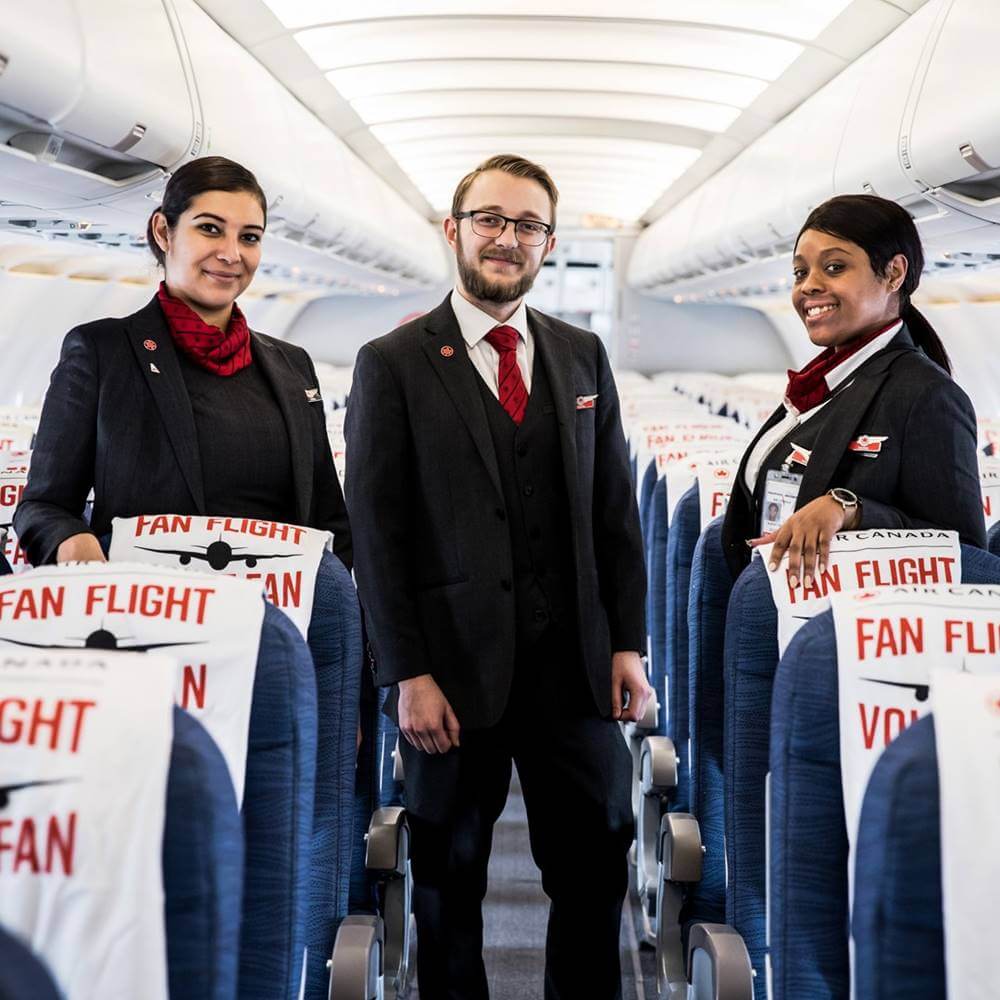 Qualifications
Because the workforce of an airline is one of the major determinants of its growth and success, it is only natural that they set certain standards that they prefer and need. Here are the qualifications that you should keep in mind to become a Mesa Airline Cabin Crew:
Must be at least 18 years old at the time of application
Must have a minimum 20/40 vision (corrected or uncorrected)
Height must be between 4'11" and 6′ without shoes – must be able to reach in overhead bins and compartments
Must have no visible tattoos, especially when wearing the uniform
No multiple ear piercings and extreme hairstyles or vivid colors
Must be reliable, dependable, and punctual
Must be fluent in English (should be able to read and write in English too)
Must be willing to be assigned or relocated to any of Air Canada hubs
Must be willing and able to work nights, weekends, holidays, and extended hours
Ability to perform all safety-related procedures
Must possess a valid passport
Must have the authorization to make multiple entries into the destinations offered
Must successfully complete a background investigation
Must pass pre-employment alcohol and drug random screening throughout the employment
Please check out this post for full list of requirements for Air Canada.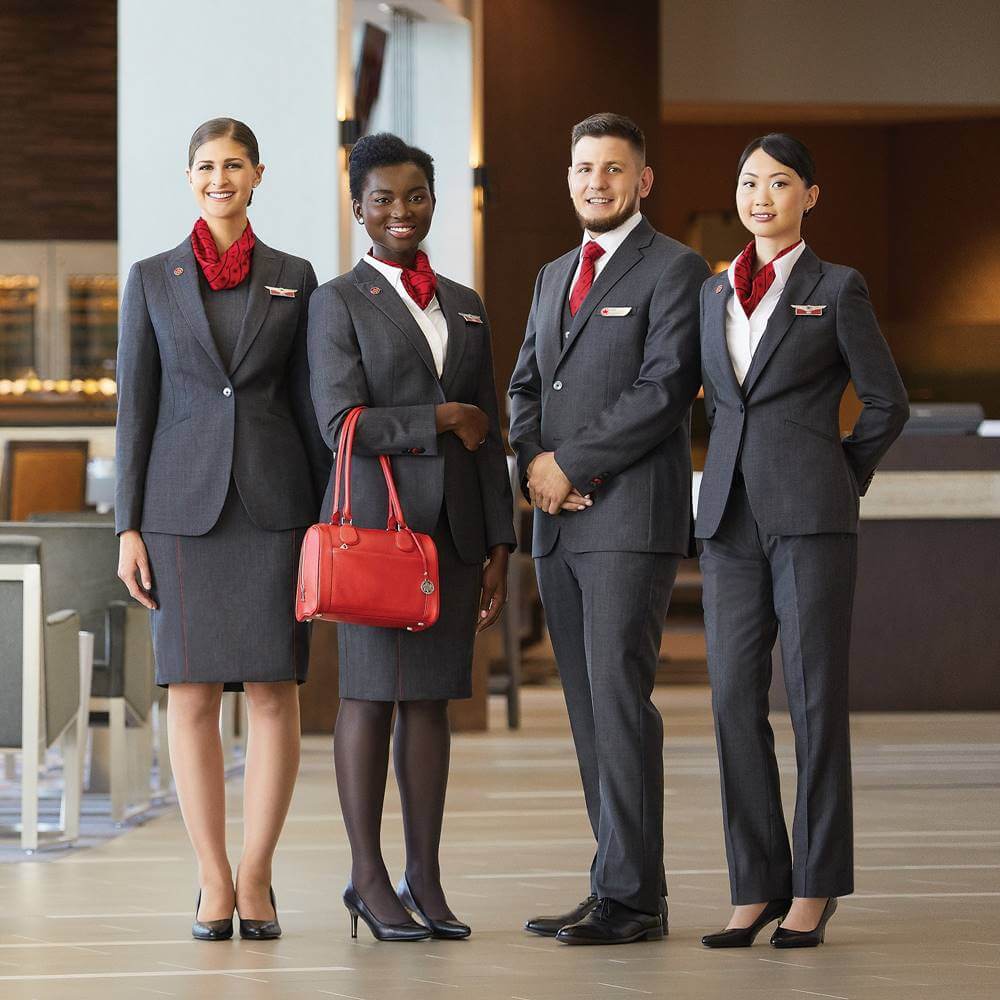 Document Requirements to Prepare
Here are the documents which are commonly asked from you during your application process:
Updated CV/Resume
Head and full-body photographs
Good Conduct Certificate or Criminal Record
Medical and Dental Records
For your photographs, here are the common standards you may want to keep in mind:
Should be wearing professional business attire (including a jacket and tie for men).
Should be standing facing straight towards the camera, with your hands down by your side.
Should be smiling with a large but natural smile (ideally showing teeth).
A white background is highly advisable.
The full-length photographs should measure 6×4 inches (15×10 cm), while the passport-sized photos should measure 45×35 mm (1.77×1.37 inches).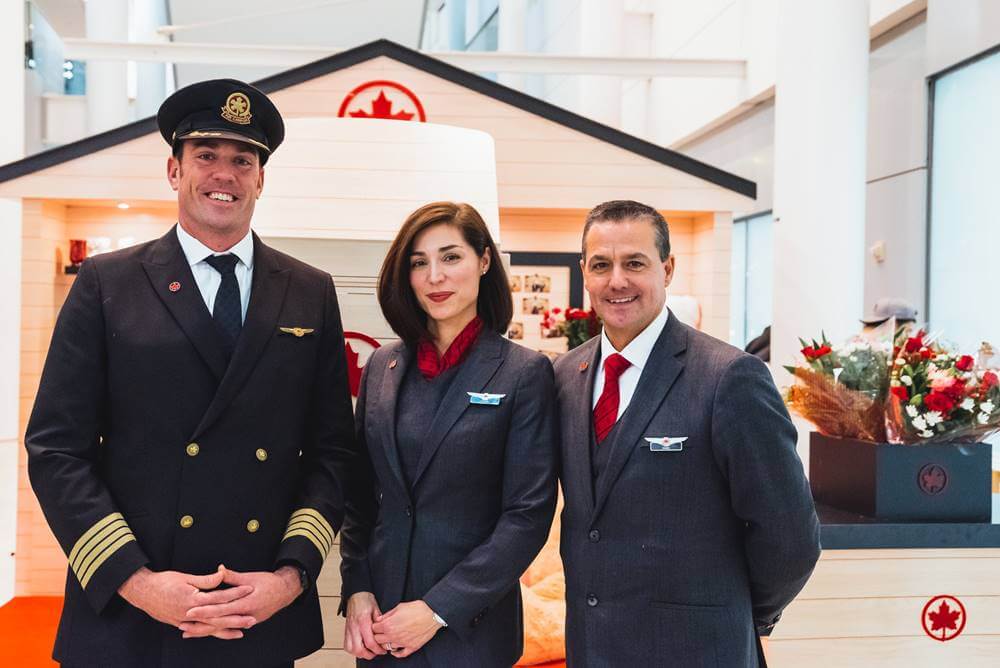 Where to Apply for a Job for Air Canada Online
To check for job vacancies and details, you can visit and view their website here.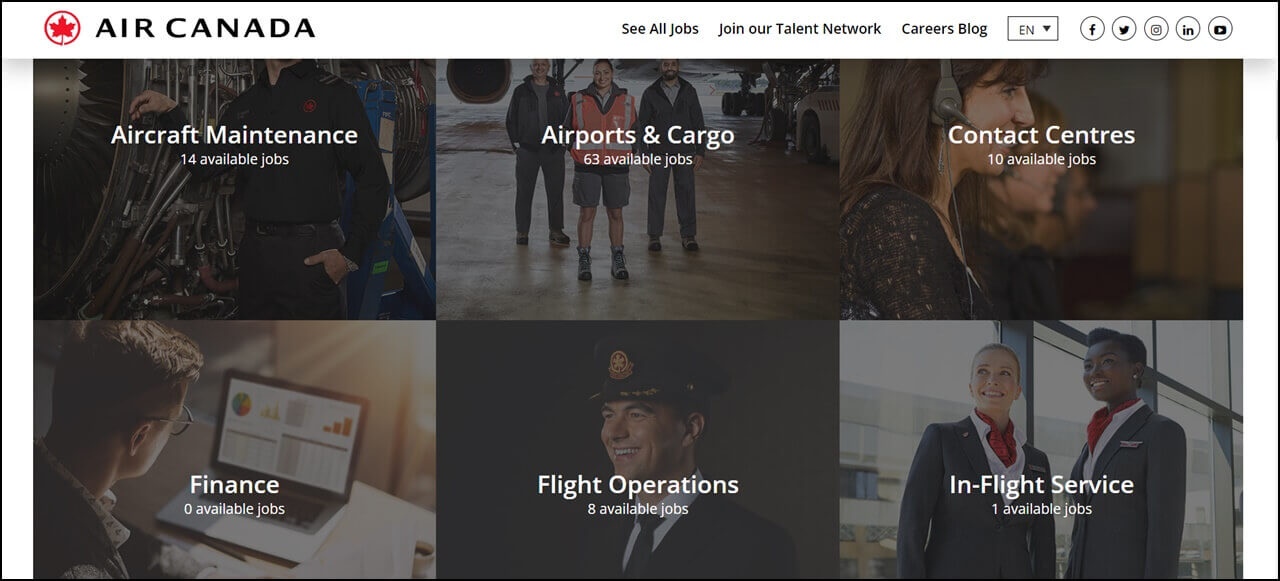 Moreover, you can also check their LinkedIn profile for other important announcements. Just click the link here.
How to Become a Flight Attendant at Air Canada
If you meet Air Canada's flight attendant qualifications, you can now start applying for the said job position. These are the following steps you need to follow when applying for a flight attendant position at Air Canada.
Step 1: Prepare the Necessary Documents Required
Since the hiring process at Air Canada is conducted online, it's best that you prepare your documents as early as now. Remember that incomplete requirements won't be evaluated, so always double-check and request necessary documents ahead of time.
Step 2: Open Air Canada' Website and Accomplish Online Questionnaire
Once you've checked your documents, the next step would be to log in to Air Canada's website, scroll down, and click "Careers", then "Flight Attendants". You will then be redirected to a new window where more details and information about the job vacancy will be displayed. You will also find hubs or bases which are offering openings too.
Before attaching your documents to the job position that you clicked, you need to answer an online questionnaire with a time limit which will be sent to your email first. Once you are done, click apply and submit.
Step 3: Wait for Notifications from the Company Regarding Your Application
If you made it through the initial online application and screening, you will receive an email or notification from Air Canada. If you're accepted, then you immediately be scheduled for an interview with the recruiters or management.
Step 4: Attend Scheduled Interview
This step has two parts; the first is the phone interview followed by the face-to-face interview. As soon as you are given a schedule, you will be contacted by the management and asked a few questions about you and your work history. Usually, this lasts about 30 minutes maximum and is an extra way for the recruiters to gauge and test your language skills.
If you pass the phone interview, then you will be invited to attend a 1-day personal interview wherein you will be asked to share your experiences, expectations, and impressions on the airline. Additionally, you will also settle your salary and other arrangements in this step.
Step 5: Attend Training
Before officially starting your cabin crew duty, you will need to attend a 7-week training paid by Air Canada to ensure that you are well prepared and oriented before serving in-flight. After this, congratulations on your dream-turned-reality!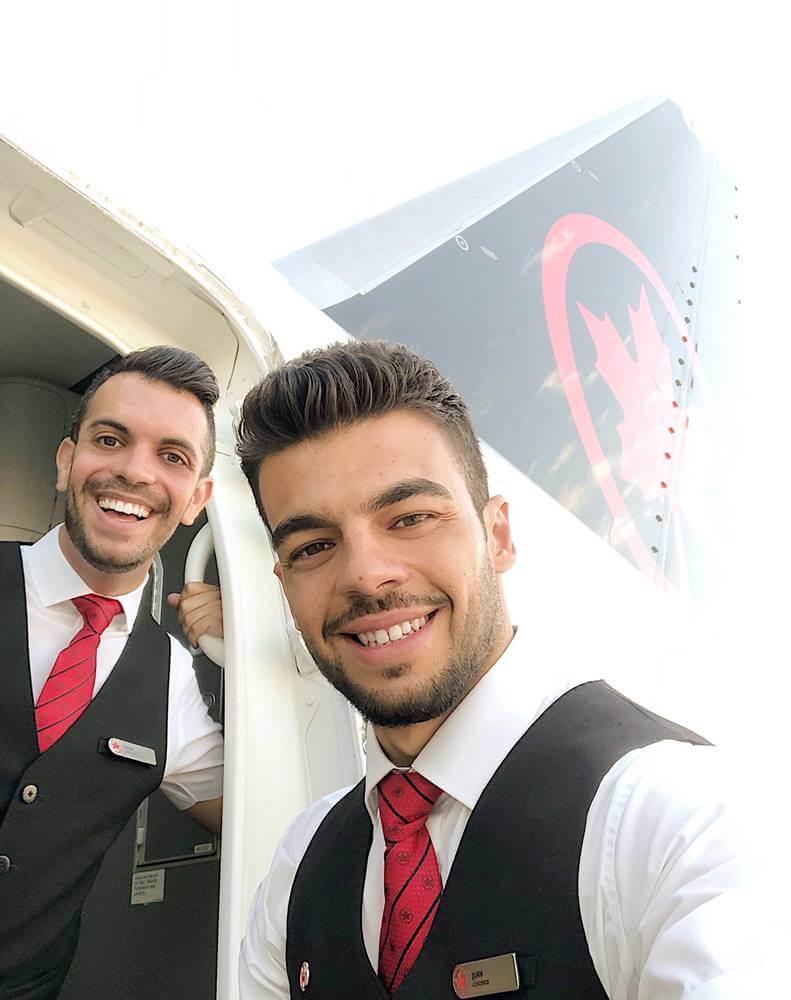 Monthly Salary of a Air Canada  Flight Attendant
The starting salary for Air Canada Flight Attendants is $ 25k + per-time and overtime pay. Additionally, you are also entitled to these benefits:
Bonuses
Various Training
Medical, Dental, and Life Insurance
Flight benefits
Discounts on hotels, cars, and other services
Video: Training as Flight Attendant for Air Canada
This video features a sneak peek at what happens during training as a flight attendant before serving in-flight. Additionally, it also contains clips of flight attendants sharing their experiences which can be helpful if you're curious about what happens when you get accepted at Air Canada.
Photos: Air Canada Flight Attendant Photos
Check out these beautiful pictures of Air Canada Flight Attendants in uniform. If you wish to picture yourself being a part of this company, check out these photos to give you an idea about working for this airline:
Frequently Asked Questions
Now here are the frequently asked questions about Air Canada and the application process for the company's flight attendants:
1. What are some of the background checks that will be required by Air Canada?
FBI fingerprinting and criminal history are a few of the examples of background checks that will be done by Air Canada.
2. Will my salary increase?
Yes, it will. Many factors play a role in increasing your salary, including how long you are in service, your position, and incentives.
3. Is the job application process purely online?
In adherence to the present health protocols, the job application process will be conducted online.
4. Will Air Canada provide training?
Yes, they will. After passing your final interview, you will be required to attend a 7-week training in any of their hubs.
5. Is it okay if I am fluent in English but not in other languages?
Yes, it is. What matters the most is your fluency in English. Mastery of other languages is only an advantage.
6. Is it okay to apply at Air Canada despite having tattoos?
Yes, it is. As long as it cannot be seen in your cabin crew uniform, you can apply.
7. Can I reapply in the event of my application being rejected?
Yes, you can. As many times as you want! Just make sure you work on your strengths and weaknesses. An interval of six months is advised before reapplying.
8. Is it okay to wear makeup and jewelry to the interview?
Yes, it is. As long as you look neat and professional.
9. What happens after I get hired by Air Canada?
After being briefed, you'll start training as a cabin crew member at Air Canada.
10. Will separate background checks and medical and dental assessments be administered?
Yes, it will. This is just a precautionary measure to ensure that your records and state are up to date.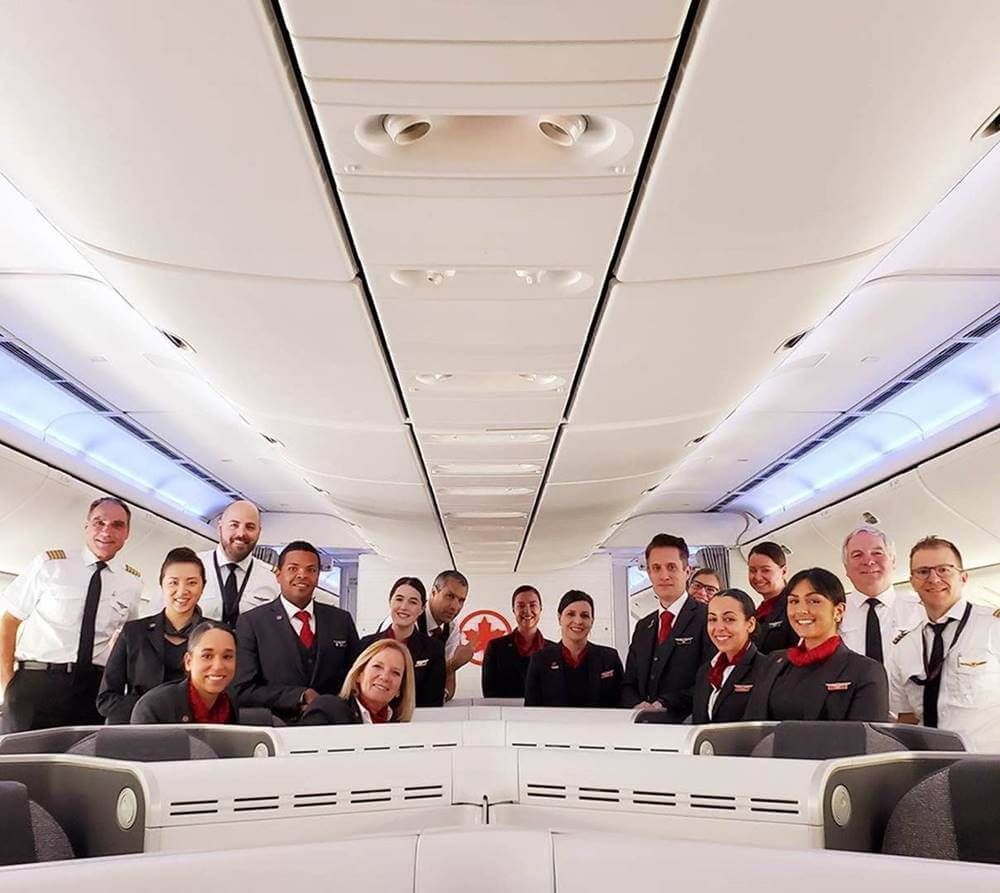 Contact Information
Air Canada
Address: ​7373 Côte-Vertu Boulevard West, Saint-Laurent, QC H4S 1Z3, Canada
Telephone Number: +18443134736
Website: https://www.aircanada.com/us/en/aco/home.html
Facebook: https://www.facebook.com/aircanada?src=footer
Instagram: https://www.instagram.com/aircanada/
Twitter: https://twitter.com/aircanada?src=footer