RwandAir started its operation in 2002 as Rwanda's new national carrier. This airline is located at Rwanda, a landlocked country in Central Africa's Great Rift Valley, where the African Great Lakes region and Southeast Africa meet. A landlocked country is one whose territory is not connected to an ocean or whose coastlines are on endorheic basins. RwandAir is one of the fastest growing airlines in Africa, with one of the youngest and most modern fleets on the continent, consisting of four Boeing 737-800NG, two Boeing 737-700NG, two CRJ900NG, two Bombardier Q-400NG all in dual class configuration, and two new triple class Airbus A330.
Also Read: Tips in Creating the Perfect Resume to Land You a Job as a Cabin Crew
The airline, which is also known for its punctuality, serves twenty-two cities in Western, Central, Eastern, and Southern Africa, the Middle East, Asia, and Europe. Being a part of a huge airline is really a pleasure, and if you are seeking for a long-term career, one like RwandAir should be considered. If you are interested to become the newest Flight Attendant of RwandAir, here's what you need.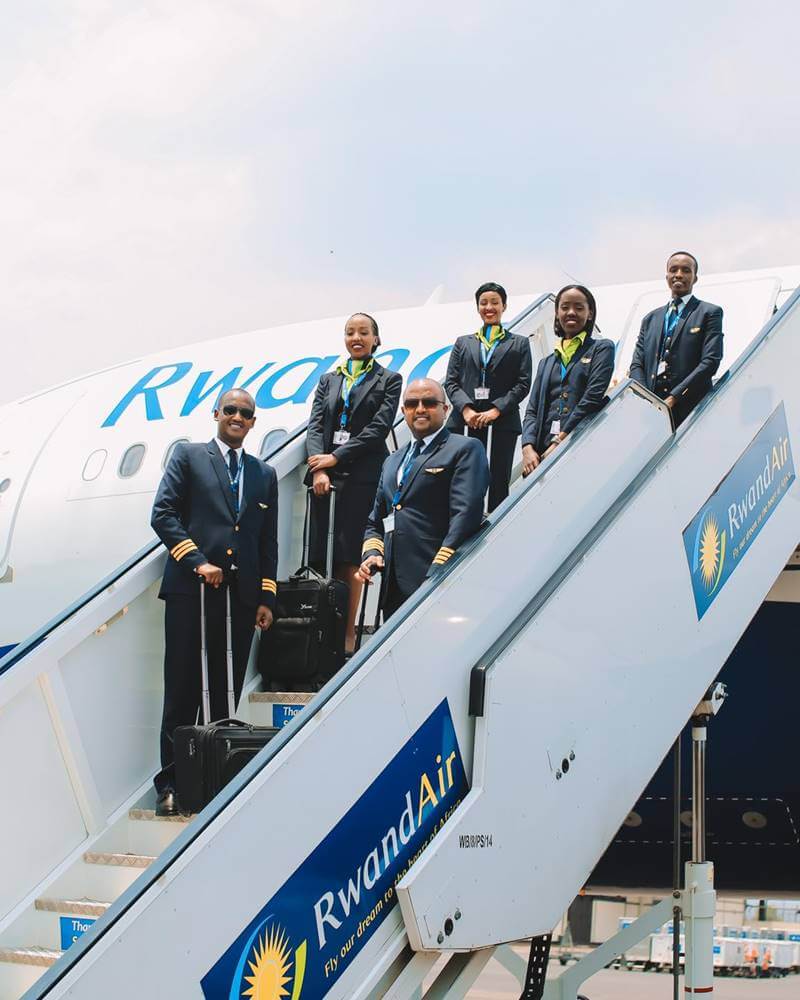 List of Requirements and Qualifications to Become a RwandAair Flight Attendant
Must be at least 18 years old.

Must be fluent in English, French, and Kinyarwanda.

For Male the minimum height requirement is 175cm and the maximum is 185cm maximum.

For Female the (minimum height is 168cm and the maximum is 180 cm.

Permitted to work legally in RwandAir.

A valid passport is required.

You need to pass a background check.

You need to undergo a drug test.

Meet the job's physical requirements (reach overhead bins, stand for long periods of time, etc.)

A tidy, well-groomed appearance is required for the actual professional presentation.

You must be willing to handle passenger safety and service. Food and beverage service, assisting passengers with impairments, answering questions, and running mechanical and safety.

Having a bachelor's Degree in Mass communication, International Relations, Business Administration and or Diploma in Tourism or Hospitality Management is preferred.

Experience in the customer service industry is preferred.

Excellent presentation and communication abilities.

Extroverted personality with strong interpersonal skills and the ability to work well in a group.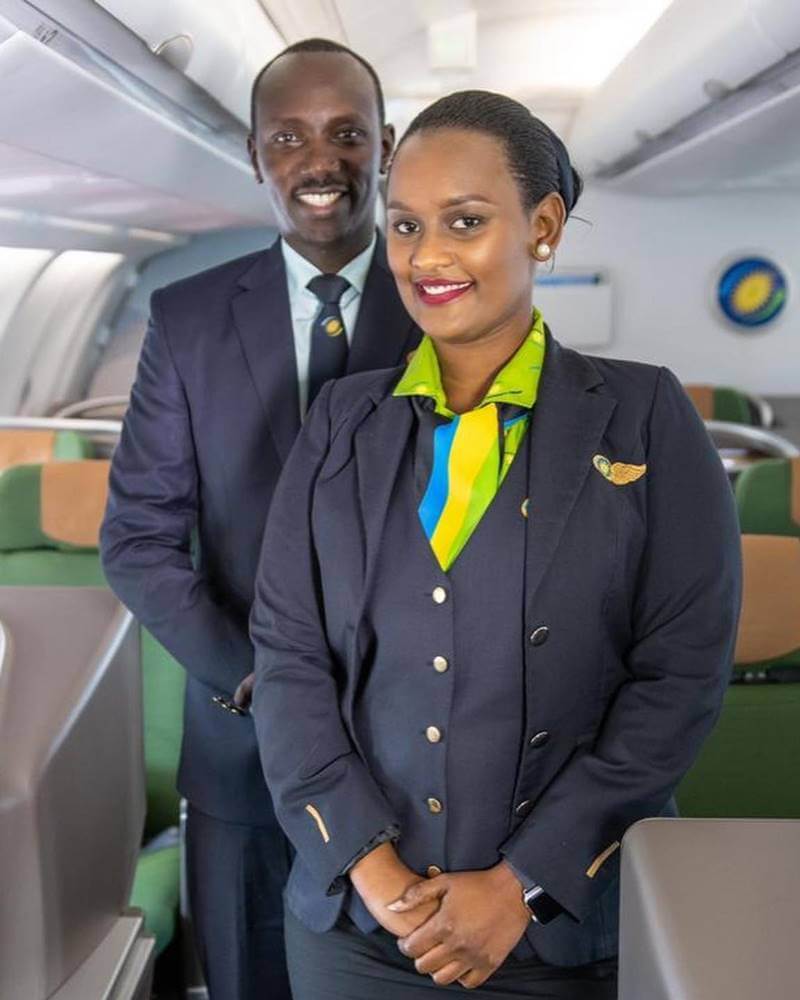 Application Process
Step 1: Go to RwandAir Career page: https://www.rwandair.com/connect-with-us/careers/
Step 2: Look for Cabin Crew positions available, then click the designated link.
Step 3: Click on the Cabin Crew job vacancy to see details and instructions.
Ste 4: Send your application to this designated link for Cabin Crew applicants: recruitment@rwandair.com
Step 5: After submitting your online application, wait for the airline's invitation for an interview. Just be patient because this will take some time since a lot of applications are being reviewed by the recruitment team.
Airline Priorities that might be asked during the interview:
To provide safe, secure, and dependable air transportation services on all of our chosen routes, connecting Rwanda to the rest of the world.

To ensure that our airline has a strong presence in the industry

To provide warm and efficient service to customers while continuously benchmarking against the best-run competitors and globally.

Profitability and capital growth will be used to increase shareholder value.

To operate aircraft and other equipment that meets the highest international standards.

To encourage and participate in the promotion of Rwandan tourism growth.

To facilitate the movement of people and goods in order to promote trade and industry

for the benefit of Rwandans.

To establish and maintain a work environment that encourages employees to constantly improve their knowledge and realize their full potential.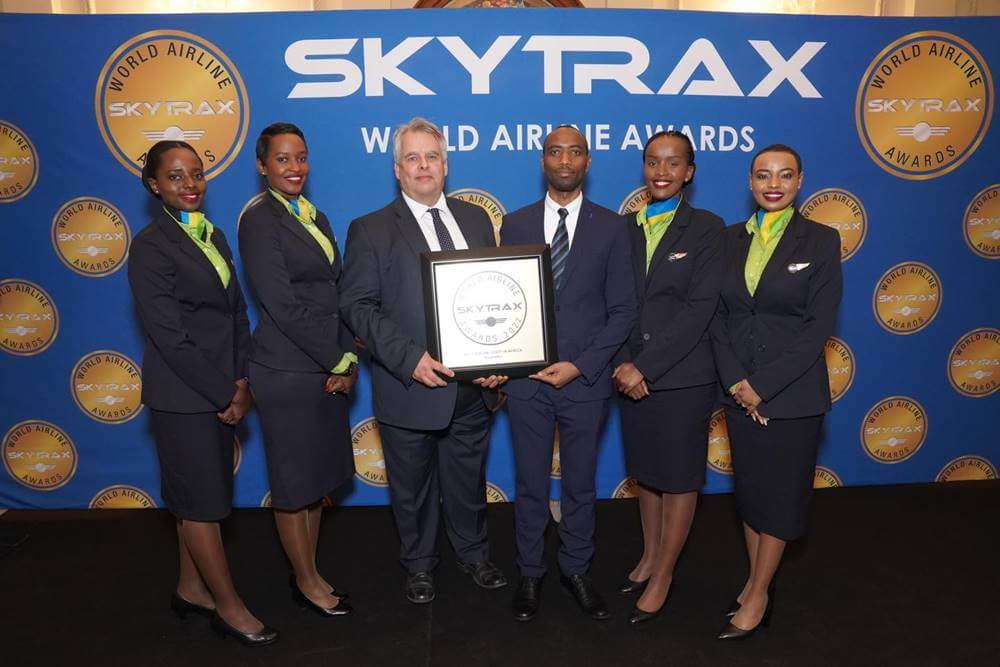 Salary and Benefits
A Flight Attendant in Rwanda typically earns around 437,000 RWF per month. Salaries range between 201,000 and 695,000 RWF. This is the average monthly salary, which includes housing, transportation, and other perks. Flight attendant pay varies greatly depending on experience, skills, gender, and location.
Video: Welcome onboard the safest airline in Africa
"Safest airline in Africa" – this is what RwandAir says about how they handle each flight during the pandemic. In this video presentation you will see how a flight starts with a warm welcome from cabin crews and the actual cleaning or sanitizing process of the whole cabin. Pandemic might be the biggest challenge for employees who are engaged in providing customer service, but this hasn't stop RwandAir's mission to provide safe and high quality travel to its guests. 
Photos: RwandAir Cabin Crew Uniforms
Check out these pictures of RwandAir crews so you can see what they look like in uniforms:
Frequently Asked Questions
Here are some common questions and answers about the job requirements as a cabin crew for RwandAir:
1. What is the minimum and maximum age requirement of aspiring Flight Attendant for RwandAir?
You must be at least 18 years old to apply for a Flight Attendant position.
2. Do I need to take the a Cabin Crew course before applying as a flight attendant?
Apparently, No. You don't need to take any cabin crew courses. But you must be willing to undergo training after being selected. 
3. Do they have a strict height requirement?
For Male the minimum height requirement is 175cm and the maximum is 185cm maximum.
For Female the (minimum height is 168cm and the maximum is 180.
4. I'm tall but very skinny for my height, can I still get a job here?
One of the basic requirements of all airlines around the world is having a proportionate height and weight to be qualified as a cabin crew.
5. Do I need to be fluent in English? It this a minimum requirement?
Yes, this is one of their basic requirements. In fact, you must be fluent in English, French and Kinyarwanda.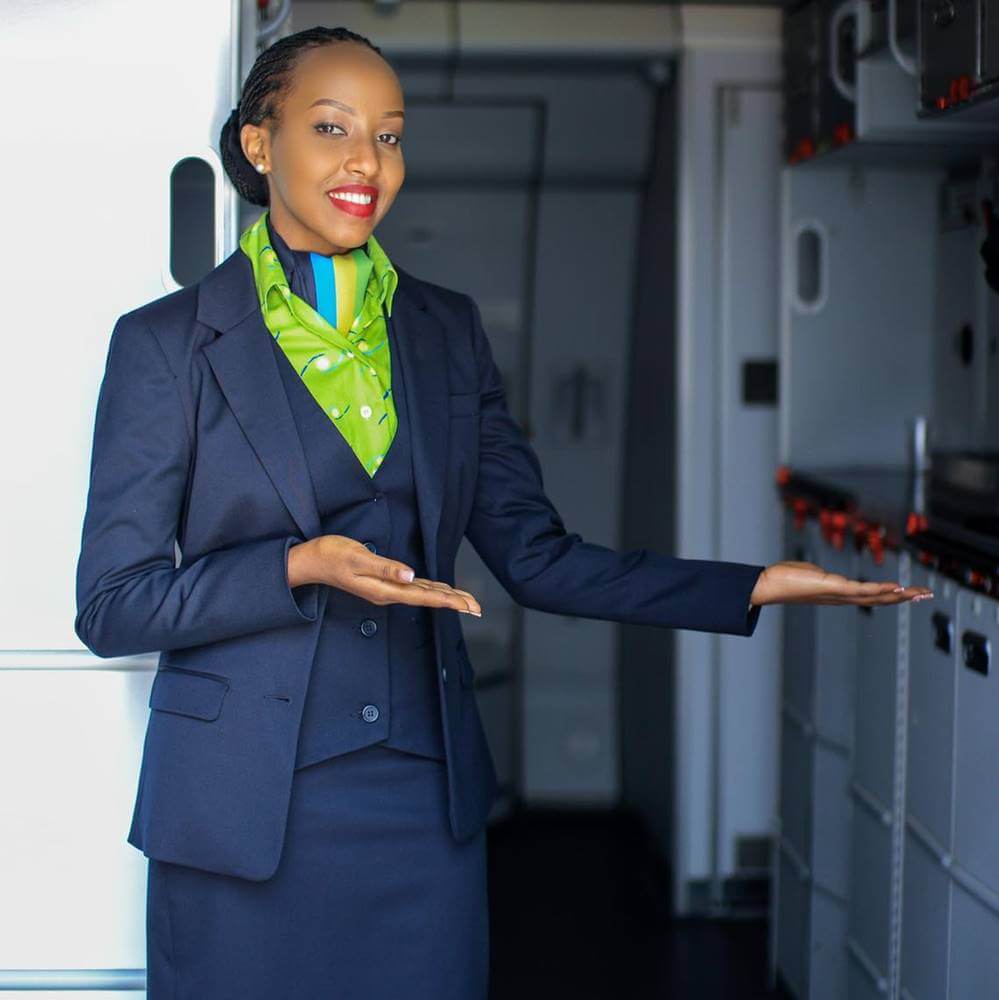 Summary
RwandAir's goal is to provide unrivaled, safe, and dependable air transportation services, including strategically connecting Rwanda with the rest of the world, while ensuring a fair return on investment.
This well-established aviation company can give you a dependable opportunity to step into your career as a Flight Attendant. Check your qualifications now and prepare for your next journey.