Air New Zealand is the flag carrier airline of New Zealand, meaning it is the principal airline representing the country. Founded in 1940, it has grown to become a well-known airline in the aviation industry. It operates flights not only domestically within New Zealand but also internationally, connecting Kiwis to several countries around the globe. It is known for its distinctive black and white livery and the iconic silver fern symbol, a representation of New Zealand's heritage.
Also Read: How to Apply Air New Zealand Cabin Crew Hiring
Despite facing various challenges including natural disasters and economic downturns, this airline has managed to uphold a reputation for safety and customer service. It has also won several awards over the years, recognizing its dedication to providing a quality air travel experience. Let's learn more about the company in this article.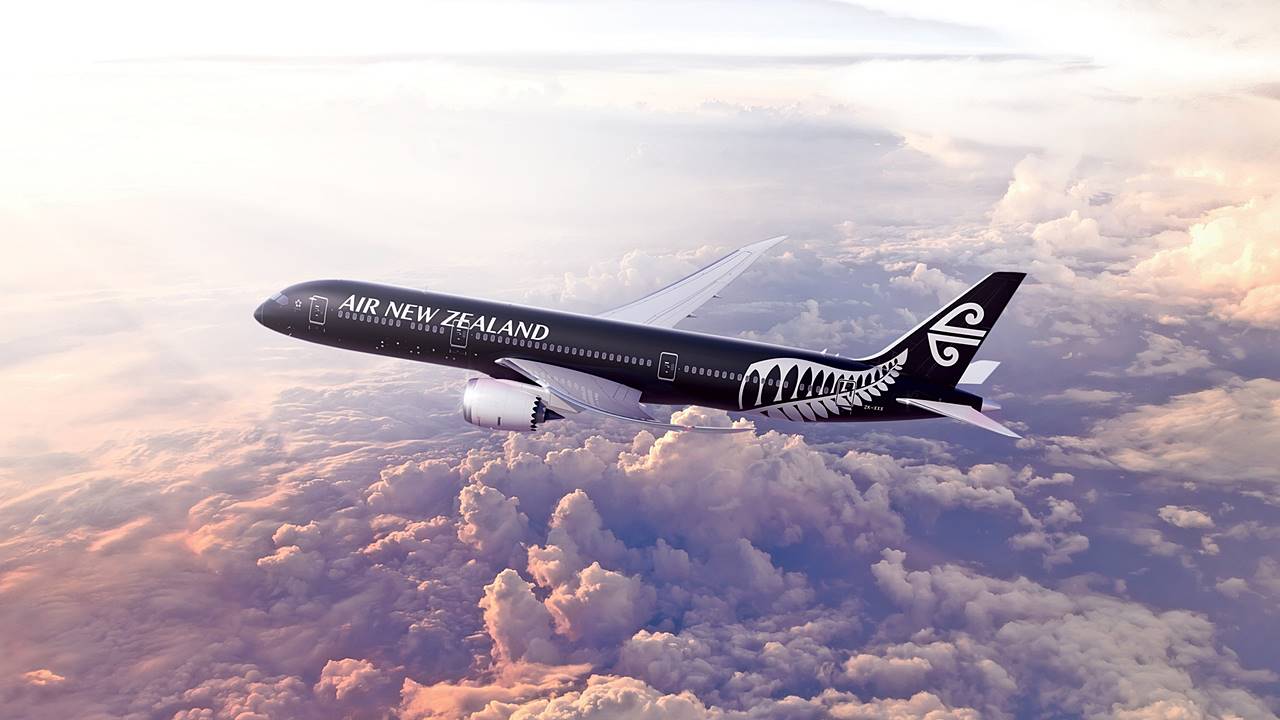 Quick Facts
Airline Name:

Air New Zealand 

Airline IATA Code:

NZ

Headquarters:

Wynyard Quarter, Auckland, New Zealand

Founded:

April 1940

Number of Destinations:

50

Fleet Size:

106

Fleet Types:

Airbus A320, Airbus A320/A321neo, Boeing 777-300ER, Boeing 787-9 Dreamliner, ATR 72s, Boeing 787-9, ATR 72-600, De Havilland Canada Dash 8 Q300

Location Hubs/Bases:

Auckland Airport (Auckland, New Zealand), Christchurch Airport (Christchurch, New Zealand), Wellington International Airport (Wellintong, New Zealand)
Brief History Overview
Back in the 1960s, Air New Zealand wasn't known by its current name. It was actually called Tasman Empire Airways Limited until 1965 when it got its new identity as it is now. That same year marked a big step for the airline; they started using Douglas DC-8s, their first jet aircrafts, expanding their reach across the Pacific to places in the United States and Asia. That included cities like Los Angeles and Honolulu. Just a few years later, they brought in even bigger planes, the McDonnell Douglas DC-10 airliners, and introduced a new logo inspired by the koru, a symbol derived from fern frond, which is still used today.
The growth didn't stop there, of course. In 1978, a significant merger happened. The domestic airline called National Airways Corporation, along with its subsidiary Safe Air, joined forces with this airline. This created a single national airline and expanded the company's fleet and operations.
Products and Services
Flights

– This service allows you to book a seat on a plane to travel from one place to another. You can choose from different classes, like economy for a standard offering or business class for more space and additional amenities. 

Travel Insurance

– Travel insurance helps protect you from unexpected events when you're away from home. This might include medical emergencies, trip cancellations, or lost luggage.

Accommodation

– The accommodation service helps you find and book a place to stay during your travels. This could be a hotel room, a resort suite, or other types of lodging. It makes it easier to plan your trip, ensuring you have a comfortable place to rest at your destination.

Rental Cars

– Once you reach your destination, you might need a way to get around. The rental cars service lets you hire a vehicle for a set period, giving you the freedom to explore at your own pace. 

Airport Valet & Parking

– If you're taking your own car to the airport, this service allows you to easily find a parking spot. The valet part means that a staff member will park your car for you, making the process even smoother. 

Activities

– To add some fun to your trip, this service helps you find and book experiences and activities at your destination. It could be a guided tour, a cooking class, or tickets to a local attraction.

Airpoints

– Airpoints is a loyalty program where you earn points each time you use the services. You can then use these points to get discounts or even free services in the future.
Work Culture
Working at this airline is quite a unique experience, thanks to the people who make up its team. The company encourages everyone to be the best version of themselves by providing the tools needed to unlock their full potential. Not only does it focus on personal growth, but it also promotes exploring and understanding the world more, offering an encouraging environment for everyone to thrive and develop.
The airline boasts a diverse workforce, encompassing people of different backgrounds, cultures, and age groups, creating a rich and varied work environment. This diversity ensures that everyone feels included and appreciated, fostering a sense of belonging in the workplace.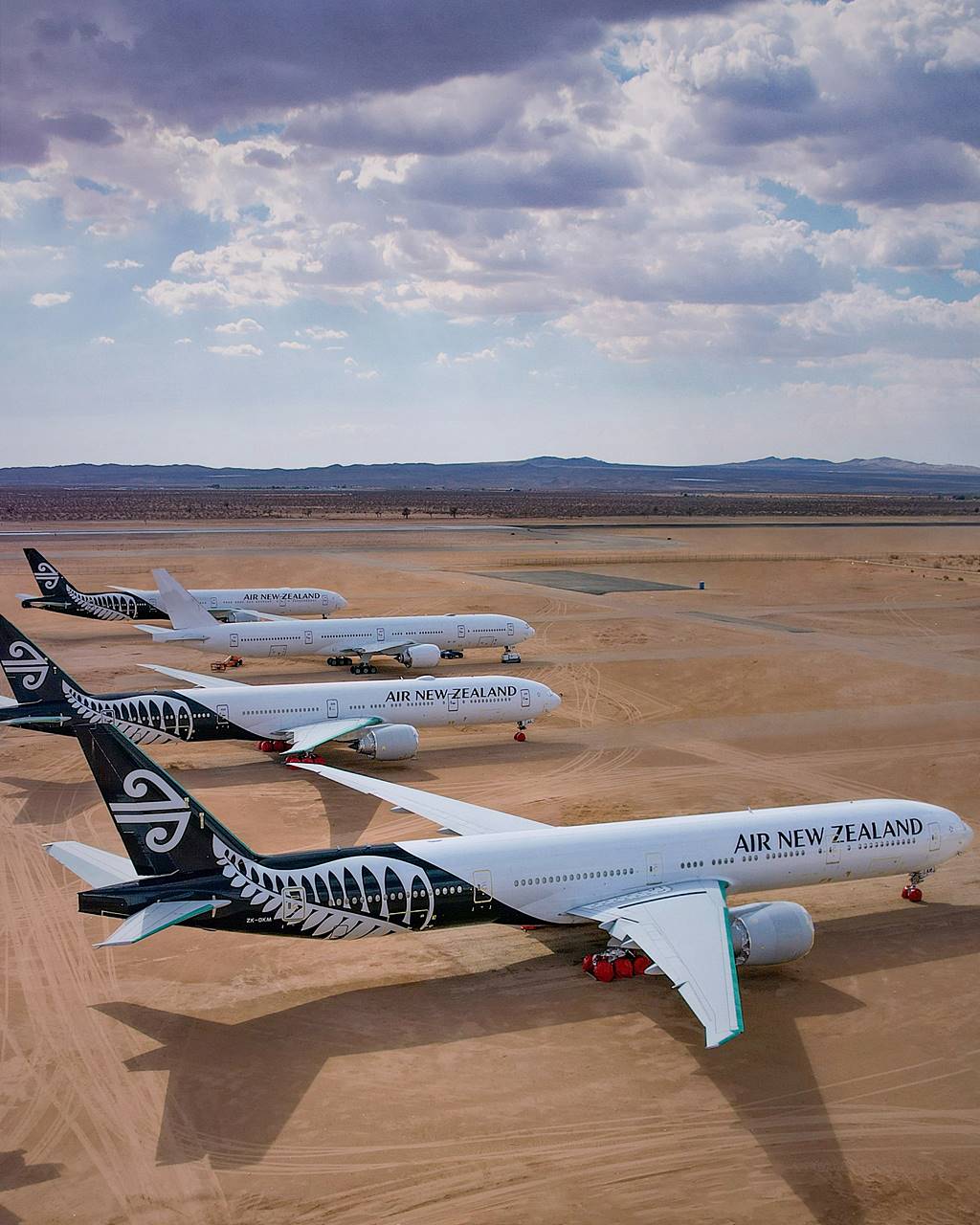 Benefits for Employees
Staff Travel – Employees have the benefit of getting to travel more easily and at a lower cost. This is a great perk for people who love to explore new places. 
Flexibility

– In this company, workers aren't stuck in a rigid work schedule. They have the option to choose a work pattern that suits them best.

Grow as we grow with learning and development

– As the airline grows, it ensures its employees grow too, through learning and development opportunities. This could be through workshops, courses, or seminars that aid in personal and professional growth. 

Supporting health and wellbeing

– This company takes the health and wellbeing of its workers seriously. It offers programs and initiatives to keep its staff healthy, both mentally and physically. 

FlexiLeave

– Employees have the option to manage their leave in a way that suits them best. This might mean taking a longer holiday by saving up leave days or perhaps using leave in a way that supports their lifestyle and family needs.

Parental Leave

– Starting a family is a big step, and the company supports its employees in this with parental leave. New parents can take time off to care for their new baby, ensuring they can be there for those precious early moments without the stress of work. 

Long Service Leave

– For those who've been with the company for a long time, there's the long service leave benefit. This rewards loyalty and long service by granting extended leaves, giving employees a chance to take a break and recharge after many years of work. 

Superannuation

– Thinking about the future is important, and that's where the superannuation benefit comes in.
Video: Ultra Long Haul – Air New Zealand B787 New York to Auckland Flight
In this video, you will see that Air New Zealand recently initiated direct flights connecting New York and Auckland, New Zealand. The vlogger had the opportunity to be a passenger on the first of these flights, presently ranking as the fourth lengthiest flight globally. Spanning a duration of 16 hours and 35 minutes, the flight was quite extensive. The entire journey, from liftoff to touching down, has been recorded in a video.
Summary
Air New Zealand, overall, is a great airline to fly with, especially if you are going to or from New Zealand. Since it's the country's flag carrier airline, you can expect to receive good, quality airline services no matter what type of flight you book. We hope this article brings you the information you need about the company. 
Contact Information
Company Name: Air New Zealand
Address: 185 Fanshawe Street, Auckland 1010
Telephone No.: 0800 767 747
Website: https://www.airnewzealand.co.nz/
Facebook: https://www.facebook.com/AirNewZealand
Instagram: https://www.instagram.com/airnz/
Twitter: https://twitter.com/flyairnz