Rex Airlines is a well-known airline in Australia, having a significant presence in the regional flight industry. Founded in 2002, it resulted from a merger of two regional airlines, Hazelton and Kendell Airlines. Over the years, it has built a reputation for offering reliable and affordable services, especially to regional and remote areas in Australia. It has played a vital role in connecting smaller communities with larger cities, making transportation and travel much more accessible for a wide array of individuals.
Also Read: How to Apply Rex Airlines Cabin Crew Hiring
In its nearly two-decade history, the airline has seen consistent growth, expanding its network to cover more destinations and increasing its flight frequencies to cater to the needs of its passengers. Let's check out the major details of the airline worth looking into.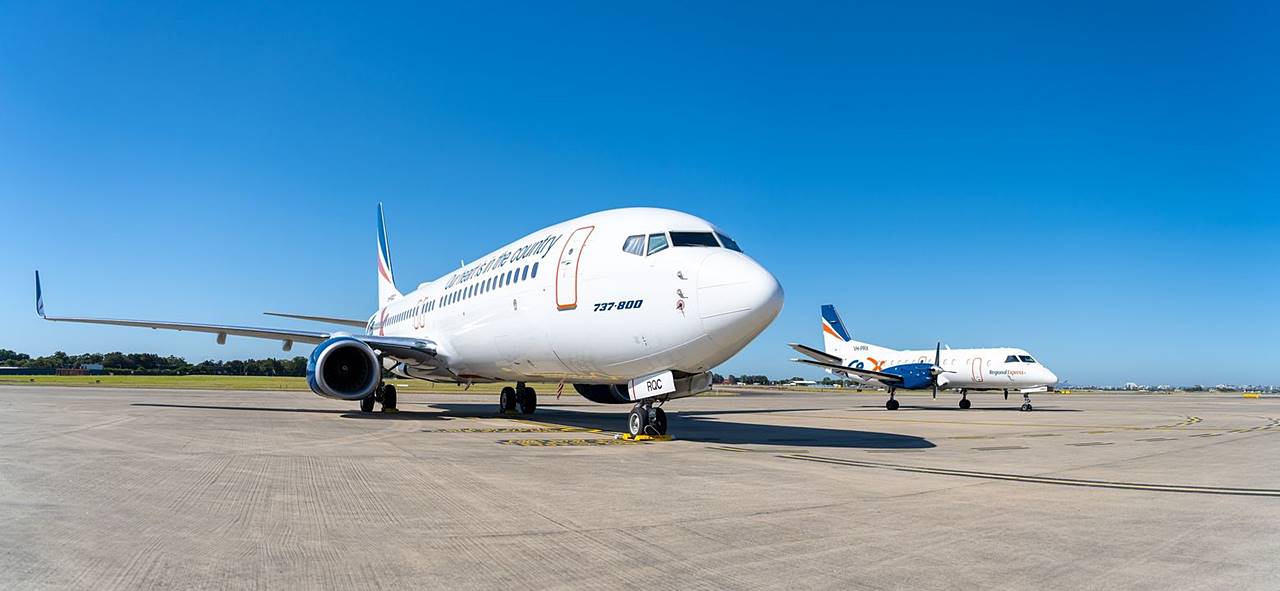 Quick Facts
Airline Name:

Rex Airlines

Airline IATA Code:

ZL

Headquarters:

Mascot, New South Wales, Australia

Founded:

2002

Number of Destinations:

62

 
Fleet Size:

65

Fleet Types:

Boeing 737-800, Saab 340A, Saab 340B, Saab 340B+WT

Location Hubs/Bases:

Adelaide Airport (Adelaide), Albury Airport (Albury), Brisbane Airport (Brisbane), Cairns Airport (Queensland), Dubbo City Regional Airport (Dubbo), Melbourne Airport (Melbourne), Orange Regional Airport (Central Tablelands), Perth Airport (Perth), Sydney Kingsford Smith Airport (Sydney), Townsville Airport (Queensland), Wagga Wagga Airport  (Wagga Wagga)
Brief History Overview
Rex Airlines came into being in 2002 following the acquisition and merger of Hazelton and Kendell Airlines by the Australiawide Airlines consortium, a group formed by former employees of Ansett Australia. A few years later, the consortium changed its name to Regional Express Holdings and became partly available on the Australian Securities Exchange. That same year, it widened its network by buying Air Link, a regional carrier based in Dubbo.
As it grew, the airline ventured into the Queensland market in 2007, initiating services between Brisbane and Maryborough. However, this move brought to light a shortage of pilots in the company, partly because larger airlines like Jetstar and Virgin Blue were expanding at the same time. This led to a temporary halt of some services. To remedy this, it set up a cadet pilot training program. 
Products and Services
Flights

– The primary service offered is flights to various destinations. Passengers can book one-way or round-trip tickets, and have the option to choose between different classes, which offer varying levels of amenities and comfort. The airline operates both short-haul and long-haul flights, accommodating a wide range of travel needs. 

Lounge Access

– A special feature available is access to exclusive lounges at select airports. These lounges offer a comfortable space to relax before a flight, with amenities such as free Wi-Fi, snacks, and beverages. It's a quiet space where you can work or relax, separated from the usual hustle and bustle of the airport terminals. 

Queensland Freight

– The airline offers a freight service specifically in the Queensland region. This service facilitates the transportation of goods efficiently and safely across different locations within the region. Whether it's a small parcel or bulk goods, the service ensures timely delivery. 

Car Hire

– To further assist travelers, there is a car hire service available. This service allows passengers to rent a car at their destination, providing them with the freedom to travel around at their own pace. Different types of vehicles are available to suit various needs and preferences. 

Travel Insurance – For peace of mind while traveling, passengers can opt for travel insurance. This insurance covers various unexpected events that might occur before or during the trip, such as trip cancellations, lost baggage, or medical emergencies.
Looking after Special Needs

– The airline is committed to ensuring comfortable travel for all passengers, including those with special needs. There are services available to assist individuals with mobility challenges, as well as those with hearing or visual impairments.
Work Culture
Working at the airline comes with its fair share of benefits, a lot of which stem from the friendly and flexible work environment. Employees appreciate the community, where team members including flight attendants, pilots, ground staff, and those in catering foster long-lasting friendships. People feel like they are part of a family, a perk that is complemented by practical benefits like convenient parking solutions and the option to work from home. 
However, the job does come with a few downsides, the most notable one being the pay scale which, although reasonable, doesn't quite match up to the industry standard. While the salary may be seen as a drawback, many find satisfaction in being part of a company that delivers a great product.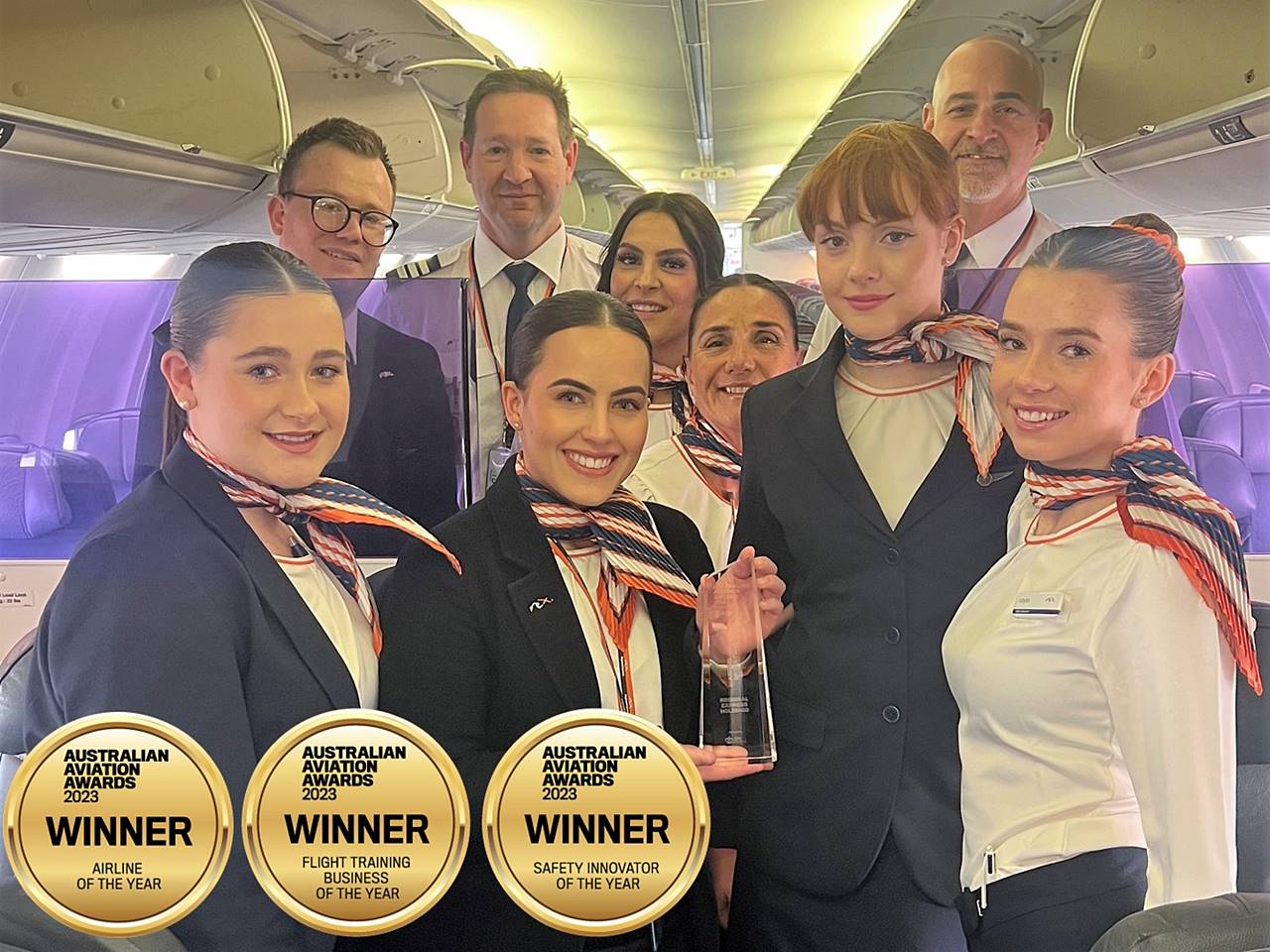 Benefits for Employees
Layover Allowance

– Employees are provided with an allowance to cover their expenses during layovers. This financial support ensures that team members can comfortably afford meals and other necessities while waiting for their next flight. 

Medical Insurance

– The airline offers medical insurance to its employees, securing them against health-related emergencies and covering basic medical needs. 

Career Advancement

– Employees have opportunities for career advancement within the company. This means hard-working team members can look forward to promotions and a chance to undertake roles with greater responsibilities over time.

Travel and Exposure to New Culture

– Working at this airline grants employees the unique advantage of experiencing new cultures firsthand. While traveling to various destinations, team members can immerse themselves in different environments and learn about new ways of life.

Free and Discounted Flights

– Employees enjoy the perk of free and heavily discounted flight tickets. This benefit allows team members and sometimes their families to travel at a fraction of the standard cost, making vacations and trips more affordable. 
Video: REX Airlines Boeing 737 ECONOMY class review.
Come along with the vlogger on REX Airlines' initial voyage as they usher in a new era with their premiere Sydney to Melbourne flight in economy class. This video recap showcases the pre-flight festivities and captures memorable moments onboard during this special day. Check out the video to learn more. 
Summary
Rex Airlines is just one of the several Australian airlines providing good quality flight services to Australians and foreigners all over the world. It's good to learn its history, the list of products and services, and employee benefits while you're looking for an airline to fly with or a potential company to join. 
Contact Information
Company Name: Rex Airlines
Address: Po Box 807, Mascot Nsw 1460
Telephone No.: +61 2 9023 3555
Website: https://www.rex.com.au/
Facebook: https://www.facebook.com/Rex-116487266942908/
Instagram: https://www.instagram.com/rex.airlines/
Twitter: https://twitter.com/rexairlines