Alsie Express is a notable name in the aviation industry. It's an airline that many people rely on for their travel needs. Serving various routes, it provides essential connections that help individuals, businesses, and tourists alike.
Also Read: Alsie Express Cabin Crew Requirements and Qualifications
However, like every airline, it has its own unique history, operations, and features that distinguish it from others. In this article, we'll delve into the ins and outs of this airline, giving you a clear picture of what it offers and how it operates. Whether you're a frequent flyer or just curious about aviation, this is your chance to learn more about Alsie Express.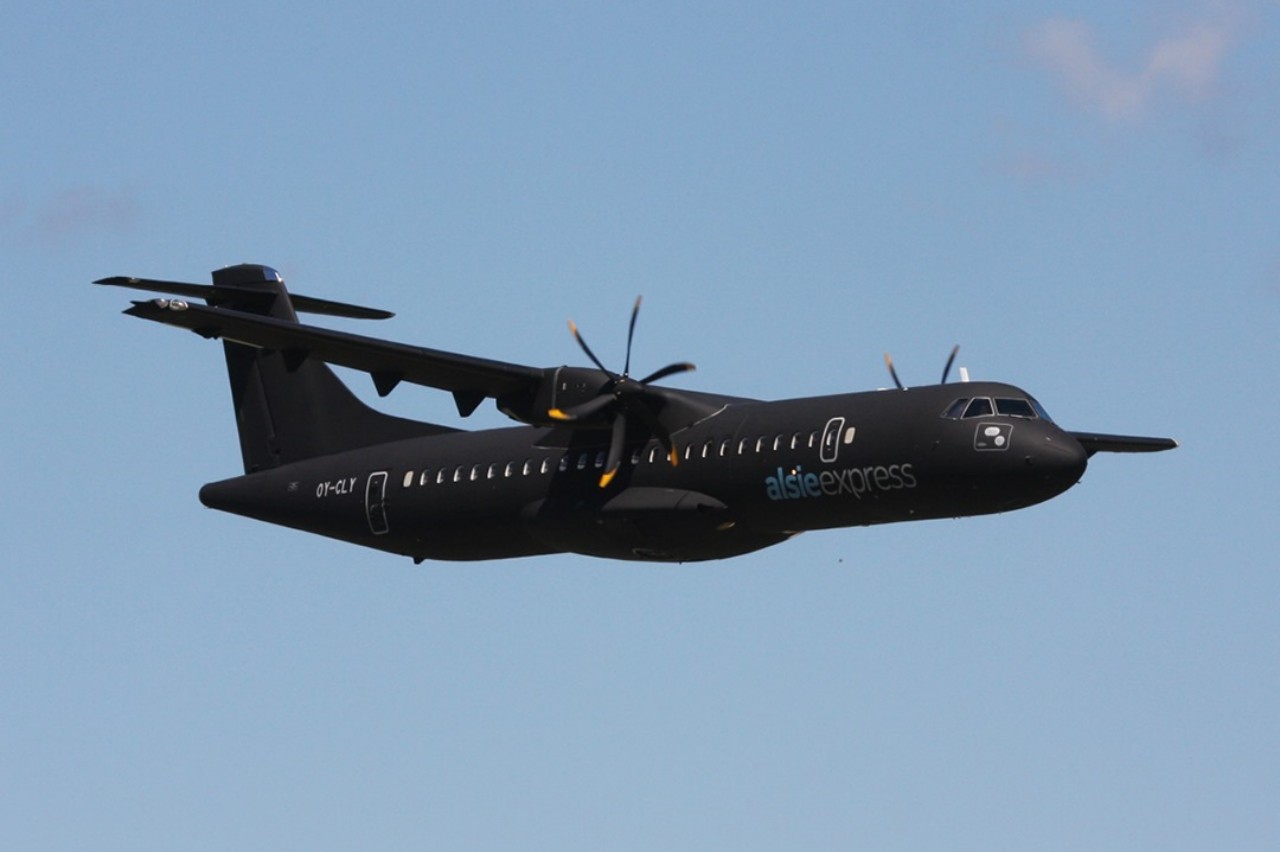 Quick Facts
Airline Name:

Alsie Express

Airline IATA Code:

6I

Headquarters: Sønderborg, Denmark
Founded:

2013

Number of Destinations:

5

Fleet Size:

2

Fleet Types:

ATR 72-500

Location Hubs/Bases: Sønderborg Airport (Sønderborg, Denmark)
Brief History Overview
This airline was born in 2013, quickly beginning its flights from Sønderborg to Copenhagen on June 17 of that same year. Just a week after they began, the earlier airline on this route, Danish Air Transport, stopped their services.
Fast forward to January 2021, and it had to hit pause on their regular flights. This break lasted until the end of March 2021, a decision influenced by the challenges of the COVID-19 pandemic.
Products and Services
Flights

– The airline offers a variety of flight routes to cater to travelers' needs. Customers can choose from multiple destinations to plan their journey. This flexibility ensures a wide range of options for different travel preferences.

Rewards

– For frequent travelers, there's a rewards program. Each trip earns points, which can be redeemed for discounts or other benefits. Staying loyal to the airline can lead to significant savings over time.

Online Booking & Check-in

– Booking a seat is made easy with online services. Before the journey, travelers can also check-in online, making airport processes smoother. This digital convenience ensures a hassle-free start to any trip.

Group Bookings

– If you're traveling with friends or family, group bookings make it simple. Special services and discounts might be available for larger groups. It's an excellent way for collective groups to travel more efficiently.

Travel Packages

– Besides just flights, the airline provides complete travel packages. These may include accommodations, tours, and other travel essentials. Opting for a package can often streamline planning and might offer better overall value.
Work Culture
At this airline, the work environment emphasizes team spirit and collaboration. The airline values its employees and believes that every staff member plays a crucial role in ensuring smooth operations and customer satisfaction.
The company promotes a culture where feedback is welcomed, ensuring that everyone has a voice and can contribute to the airline's success. While challenges arise, as in any business, the team at Alsie Express works together to find solutions and continually improve their services.
Benefits for Employees
Flight Discounts

– Employees receive significant reductions on ticket prices, making travel more affordable for them. This benefit allows them to explore new destinations without breaking the bank.

Travel Perks

– Beyond just ticket discounts, staff often get access to other travel-related offers like hotel deals or car rental discounts. It's a way to make their trips more enjoyable and comprehensive.

Bonuses

– Hard work doesn't go unnoticed, and employees are periodically rewarded with financial bonuses. This extra cash is a way of appreciating their dedication and efforts.

Insurance

– Safety and well-being are top priorities, so employees are covered with insurance policies. This ensures they get the necessary care in case of health issues or accidents.

Opportunity to Meet New Culture

– Working in the airline industry gives employees a chance to interact with diverse groups of people. They get to learn about different cultures and expand their worldviews through these interactions.
Video: Flight Report: Lübeck Air (opby Alsie Express) Munich-Lübeck ATR 72-500
Here, a traveler documents his journey aboard the airline, providing an insightful trip report. From boarding to landing, he captures the full in-flight experience, detailing the services, amenities, and overall atmosphere. Viewers gain a firsthand look into what it's like to fly with this airline. It's essential to note that this is an honest review, focusing on the traveler's actual experience. Such genuine accounts can be invaluable for potential passengers looking to understand what to expect.
Summary
The airline has created its niche in the aviation industry with unique offerings and a distinctive work culture. Like all companies, it has its strengths and areas to improve. As you've journeyed through this article, we've tried to present a balanced view of the airline's inner workings and values. Our aim was to give you a clear picture of what it's like both behind the scenes and as a passenger. We hope this information helps you in whatever you were seeking.
Contact Information
Company Name: Alsie Express
Address: Lufthavnsvej 3. DK-6400 Sonderborg Denmark
Telephone No.: +45 8881 1111
Website: https://alsieexpress.dk/en/
Facebook: https://www.facebook.com/AlsieExpress
Instagram: https://www.instagram.com/alsieexpress/
Twitter: NA