Helvetic Airways is a well-known airline based in Switzerland. Known for its reliable services and distinctive red aircraft, the airline has steadily grown in popularity over the years. It connects travelers to several destinations, primarily within Europe, making it a top choice for many looking for efficient and straightforward travel solutions.
Also Read: Helvetic Airways Cabin Crew Requirements and Qualifications
This airline stands out not just for its vibrant aircraft but also for its commitment to providing quality service. Over the years, it has played a crucial role in connecting various European cities, making travel more accessible and convenient for its passengers. Whether you're a frequent traveler or someone looking to learn more about the aviation world, understanding its journey and offerings can be fascinating. Let's deep dive into it.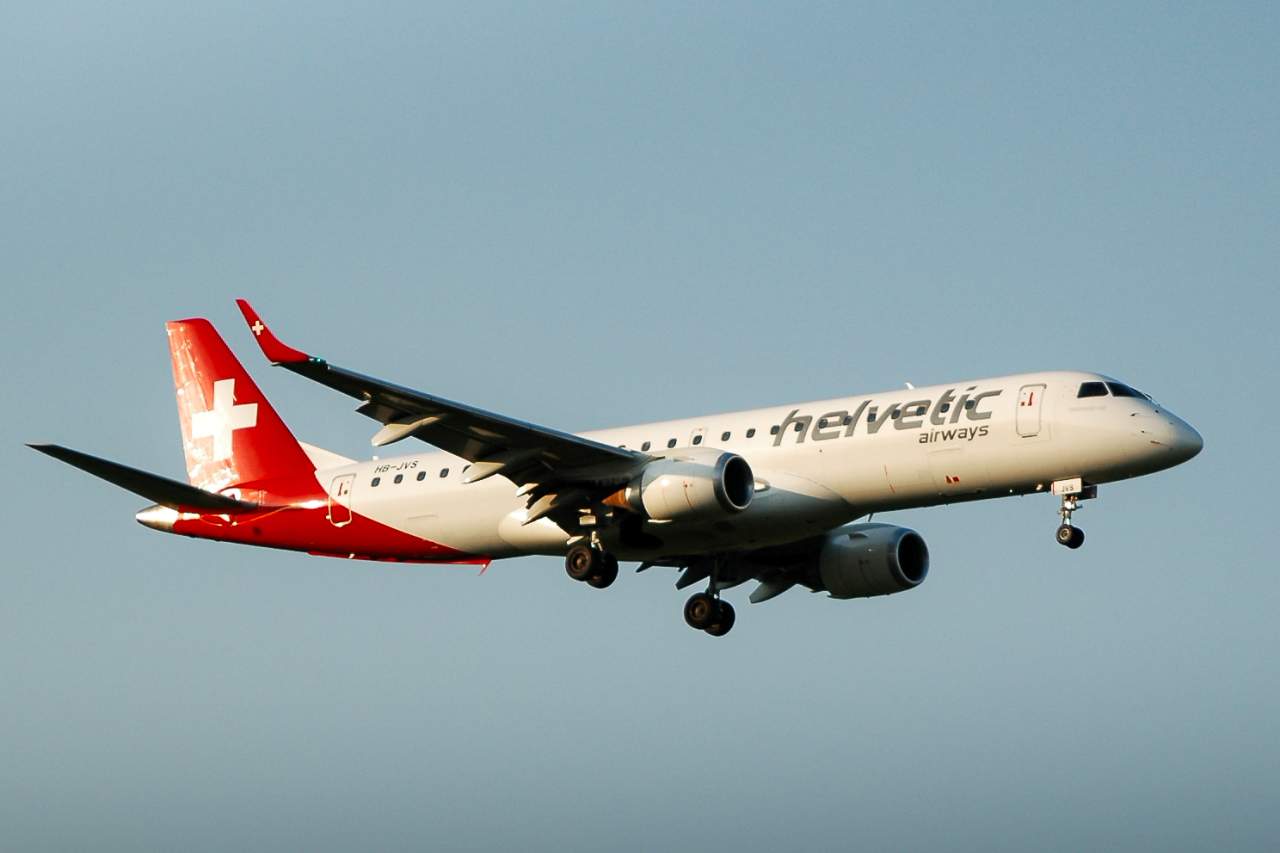 Quick Facts
Airline Name:

Helvetic Airways 

Airline IATA Code:

2L

Headquarters: Kloten, canton of Zürich, Switzerland
Founded:

2003

Number of Destinations:

34

Fleet Size:

16

Fleet Types:

Embraer 190, Embraer 190-E2, Embraer 195-E2

Location Hubs/Bases:

EuroAirport Basel Mulhouse Freiburg (Basel), Bern Airport (Bern), Zurich Airport  (Zurich)
Brief History Overview
Helvetic Airways came into existence in 2003, evolving from the earlier airline, Odette Airways. The goal was to cater to destinations in South-Eastern Europe, and by November, they began their operations with a Fokker 100 aircraft traveling to three places. Within a year, in 2004, their fleet expanded to seven planes.
By December 2006, it gave its planes a fresh appearance. They adorned their Fokker 100s in a mix of red, white, and silver-grey, highlighting the Swiss cross on the tail. In 2010, it was reported that the airline would establish a new base at Bern Airport. A significant incident occurred in February 2013 when armed men stole an estimated $50 million in diamonds from a plane prepping to leave for Zurich. The operation was swift and executed without any harm. Finally, in 2014, the airline started incorporating seven Embraer 190s into their fleet, as Niki was transitioning their aircraft lineup.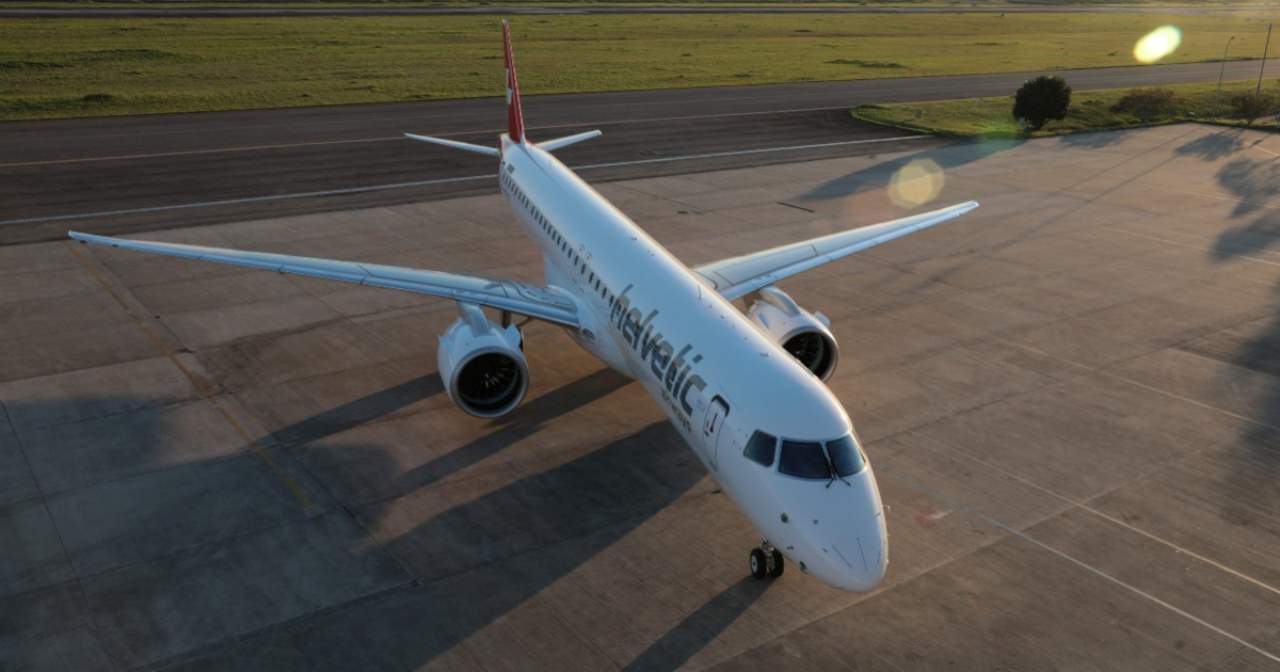 Products and Services
Flights

– Customers can book flights to various destinations, ensuring a convenient and timely journey. The airline offers both domestic and international routes to cater to diverse travel needs.

Hotels

– Alongside flights, travelers can reserve accommodations in a range of hotels. Whether it's a luxury suite or a budget-friendly room, there's something for every kind of traveler.

Rental cars

– For those who need transportation upon arrival, the airline provides car rental services. This makes exploring the destination easier and more personalized.

Travel insurance

– Travel with peace of mind knowing you're protected from unforeseen circumstances. The insurance covers various travel-related issues, ensuring a hassle-free trip.

Special charter

– For those who seek a more exclusive or tailored travel experience, there's the option to charter a private flight. This is ideal for group travels, special occasions, or business trips.
Work Culture
The airline boasts a team of highly skilled aviation technicians. Their professionalism is evident in the way they collaborate and carry out their duties. However, despite the expertise, the airline operates with a lean team and doesn't offer extra bonuses to its staff.
Employee sentiments about working for the airline are mixed. About a quarter of the employees would recommend it as a workplace to their friends. Meanwhile, slightly above 30% believe in a promising future for the company and have a positive view of its direction.
Benefits for Employees
Travel Perks

– Employees have the advantage of traveling at reduced costs. These perks can make personal trips and vacations more affordable.

Insurance

– The company offers insurance coverage, ensuring employees' well-being and peace of mind. It helps cover unexpected medical and related costs.

Flight Discounts

– Staff members can enjoy discounted rates when flying. This benefit can be particularly useful for personal trips or visiting family.

Vacation Leaves

– Employees are entitled to take time off for vacations. This ensures they can relax, recharge, and return to work with renewed energy.

Sick Leaves

– If employees fall ill, they can avail of sick leaves. This ensures they can recover fully without worrying about work.

Retirement Benefits

– The company has provisions for employees' future, offering retirement benefits. This helps ensure a more secure and comfortable life post-retirement.
Also Read: How to Become a Flight Attendant in Switzerland
Video: Embraer E190-E2 (ECONOMY REVIEW) Trip Report | Zurich to London City
The video review is all about a traveler's genuine experience with Helvetic Airways, captured during his recent trip. It's not a promotional video but an honest reflection of what one can expect when flying with the airline. The reviewer documents every aspect of the journey, from boarding to landing. Highlights include onboard services, cabin ambiance, and interactions with the crew. It's a great resource for anyone considering a trip with this airline and wanting an unbiased perspective.
Summary
We've aimed to give a clear picture of the airline's operations and employee environment. Like all businesses, it has its strengths and areas for improvement. We hope this overview has provided the insights you were searching for. Remember, every company has its unique journey and story. We trust this article helps guide your understanding and decisions regarding Helvetic Airways.
Contact Information
Company Name: Helvetic Airways
Address: Helvetic Airways Steinackerstrasse 56 CH-8302 Kloten, Switzerland
Telephone No.: +41 44 270 85 00
Website: https://www.helvetic.com/
Facebook: https://facebook.com/helveticairways
Instagram: https://www.instagram.com/helvetic_airways
Twitter: https://twitter.com/helvetic_en