Widerøe is a notable presence in the aviation landscape of Norway. Established in the early 1930s, it stands as the country's largest regional airline. Over the decades, it has been instrumental in connecting Norway's vast terrain, ensuring even remote communities remain accessible.
Also Read: Widerøe Flight Attendant Requirements and Qualifications
Today, its fleet of aircraft is a familiar sight across the Norwegian skies. Not only does it serve domestic routes, ensuring smaller towns and cities are well-connected, but it also flies to several international destinations. The airline's commitment to dependable service and its pivotal role in connecting Norway's diverse regions has created its reputation as a trusted and integral part of the nation's transportation infrastructure. Let's learn more about the airline in this article.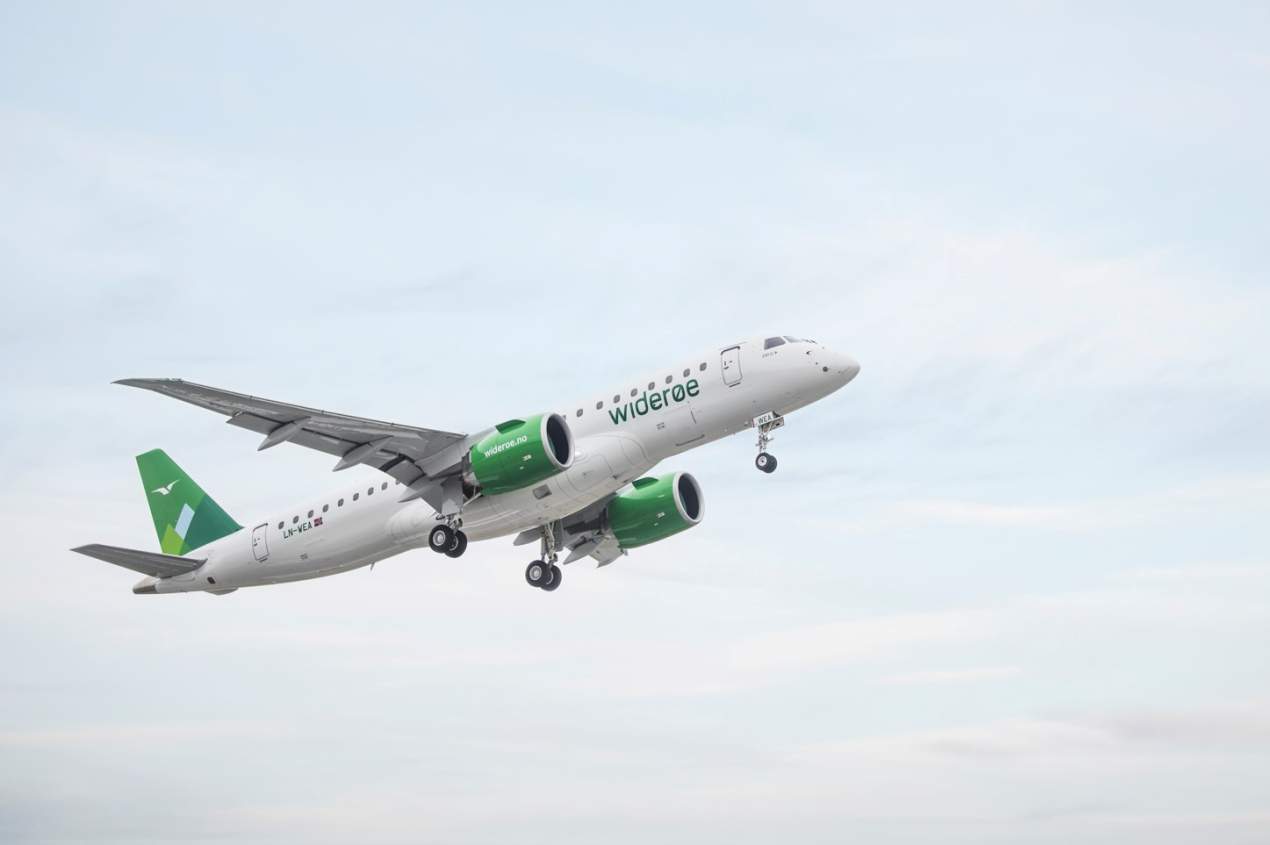 Quick Facts
Airline Name:

Widerøe

Airline IATA Code:

WF

Headquarters:

Bodø, Norway

Founded:

February 1934

Number of Destinations:

51

Fleet Size:

47

Fleet Types:

De Havilland Canada Dash 8-100, De Havilland Canada Dash 8-200, De Havilland Canada Dash 8-300, De Havilland Canada Dash 8-400, Embraer E190-E2

Location Hubs/Bases:

Bergen Airport (Vestland), Bodø Airport (Nordland), Oslo Airport (Oslo), Sandefjord Airport (Sandefjord), Tromsø Airport (Tromsø)
Brief History Overview
Widerøe's origins can be traced back to two smaller aviation firms: Lotsberg & Skappel and Widerøe & Bjørneby, created by Viggo Widerøe and Halvor Bjørneby. During colder months, they earned by flying skiers to mountainous regions. They also began unique aerial advertising, where company names were painted on planes, and flyers were dispersed during flights.
In 1934, Viggo Widerøe, with Einar Isdahl and Arild Widerøe, established Widerøe's Flyveselskap A/S. By 1935, they ventured into map-making. In 1937, they undertook significant flights along Antarctica's coast, covering vast distances for map-making purposes. When World War II began, civilian flights stopped, and pilots joined military services. During the war, the company made ambulance sleds, and in secrecy, also built the Hønningstad C-5 Polar ambulance aircraft.
Products and Services
Flights

– This service offers passengers the opportunity to travel to various destinations. The airline ensures a comfortable and safe journey from departure to arrival.

EuroBonus

: This is a loyalty program that rewards regular travelers. Members earn points for their flights, which they can later redeem for various benefits.

Business

: Tailored for business travelers, this class provides added comfort and exclusive services, making their trip more relaxed and productive.

Group booking

: For those traveling in groups, this service allows multiple passengers to book tickets together, often with special rates or offers.

Hotels

: In partnership with various accommodations, travelers can conveniently book their stays. This ensures they have a comfortable place to rest during their trip.

Car rentals

: For those who need a vehicle during their stay, the airline collaborates with rental agencies. This provides passengers with the flexibility to move around at their own pace.

Fast track and lounge

: This service allows passengers to bypass long security lines and enjoy the comfort of exclusive airport lounges, making their wait at the airport more pleasant.
Work Culture
Teamwork and dedication are at the core of their work culture. Employees often highlight the supportive environment and their colleagues' willingness to help each other out, ensuring that flights operate smoothly and passengers have a positive experience.
However, like any airline, the fast-paced nature of the job can sometimes be challenging. Despite this, the staff remains committed, always striving for improvement and ensuring safety and customer satisfaction are top priorities.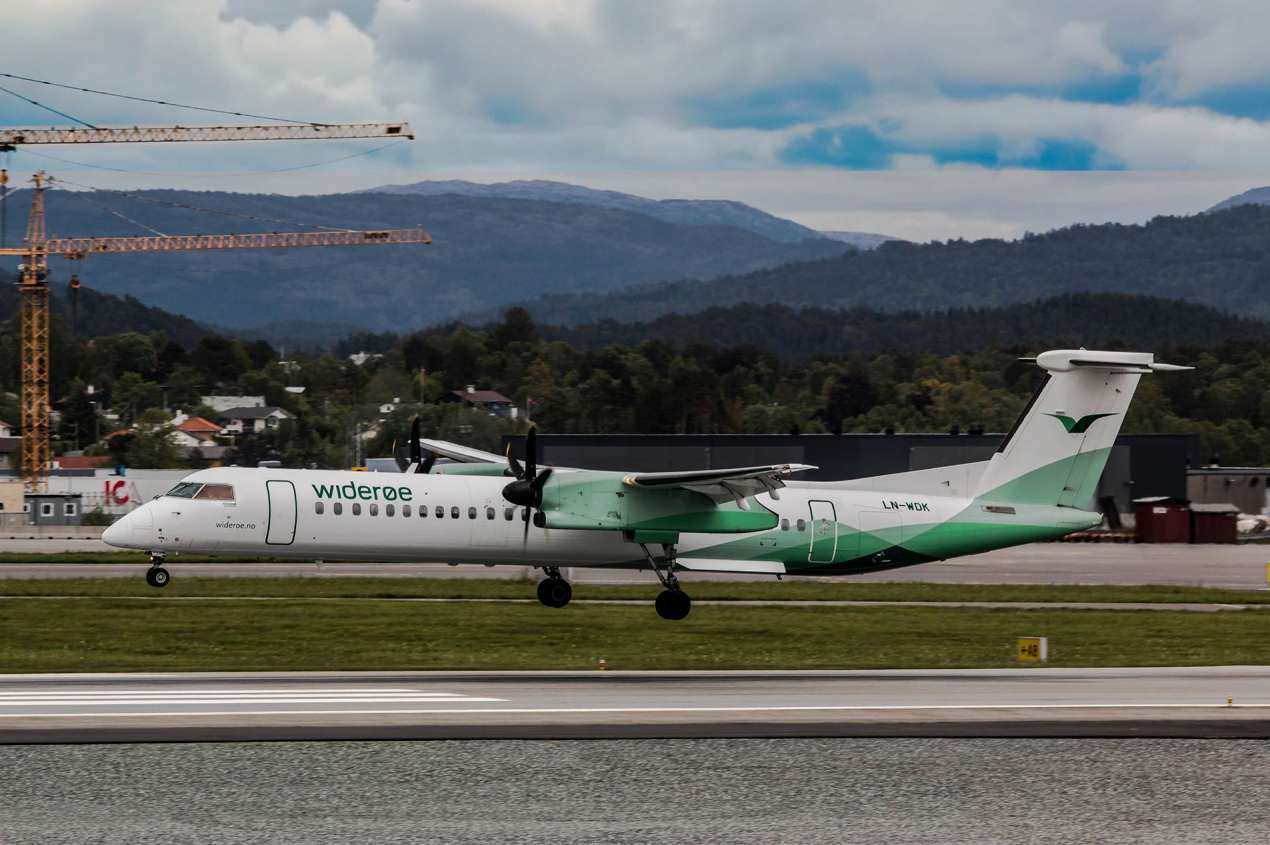 Benefits for Employees
Flight Discounts

– Employees can enjoy reduced prices on tickets, making personal travel more affordable. These discounts often extend to family members, too.

Travel Perks

– Beyond flight discounts, staff might get benefits like priority boarding or extra baggage allowances. This makes traveling even more convenient for them.

Insurance

– The company provides its workers with insurance coverage. This ensures that they have protection against unexpected health or injury costs.

Training

– Continuous learning is encouraged, with the airline offering training sessions and courses. This helps employees enhance their skills and grow in their roles.

Opportunity to Meet New Culture

– Working here exposes staff to people from different parts of the world. They get a unique chance to learn about diverse cultures firsthand.
Also Read: How to Become a Flight Attendant in Norway
Video: STUNNING Flight up to the Arctic Circle with Widerøe!
The video showcases an individual's genuine flight experience with the airline, captured during a recent trip. As viewers watch, they're taken through each stage of the journey, from boarding to landing. The reviewer highlights the cabin's ambiance, the services offered, and even gives insights into the in-flight meals. It's important to note that this is an unbiased, honest review, not a promotional piece for the airline. Those considering flying with this airline can use this video as a reference to set their expectations.
Summary
The airline has established itself as a significant player in the aviation industry over the years. This article has aimed to provide a clear overview of the company's history, services, and work culture. Like any company, it has its strengths and areas for improvement. We understand the importance of having accurate information when making decisions, especially related to employment or travel. We hope this article assists you in finding the details you were seeking about Widerøe.
Contact Information
Company Name: Widerøe
Address: Langstrande 6 Postboks 247 N-1301
Telephone No.:  +47 81001200
Website: https://www.wideroe.no/
Facebook: https://nb-no.facebook.com/wideroe.no/
Instagram: https://www.instagram.com/flywideroe/
Twitter: https://twitter.com/flywideroe