If you've ever wanted to see the world from 30,000 feet, becoming a flight attendant might be the perfect career for you. And, if you're looking to start your career in one of the most beautiful countries in the world, Norway is a great choice. 
Also Read: How to Answer: Tell Me About a Time You Dealt with a Difficult Customer
Norway is one of the most scenic countries in the world, and flight attendants have the unique opportunity to experience its beauty from above. In addition to stunning views of the fjords and mountains, flight attendants also get to experience the midnight sun and the northern lights. Of course, Norway is also home to some of the world's most hospitable people, so flight attendants can expect to receive a warm welcome wherever they go.
Aside from enjoying all that Norway has to offer, flight attendants also have the satisfaction of knowing that they are playing an important role in keeping passengers safe. As a result, being a flight attendant in Norway is an immensely rewarding experience.
List of Airlines in Norway to Work as a Flight Attendant
There are a variety of airlines in Norway where you can become a flight attendant. Some of these airlines include:
Norwegian Air Shuttle

Wideroe

Bristow Norway

CHC Helicopter Service

Fonnafly 

Helitrans 

Hesnes Air

Lufttransport

Norsk Luftambulanse

Sundt Air
Another interesting read: 15 cabin crew career progression paths for flight attendants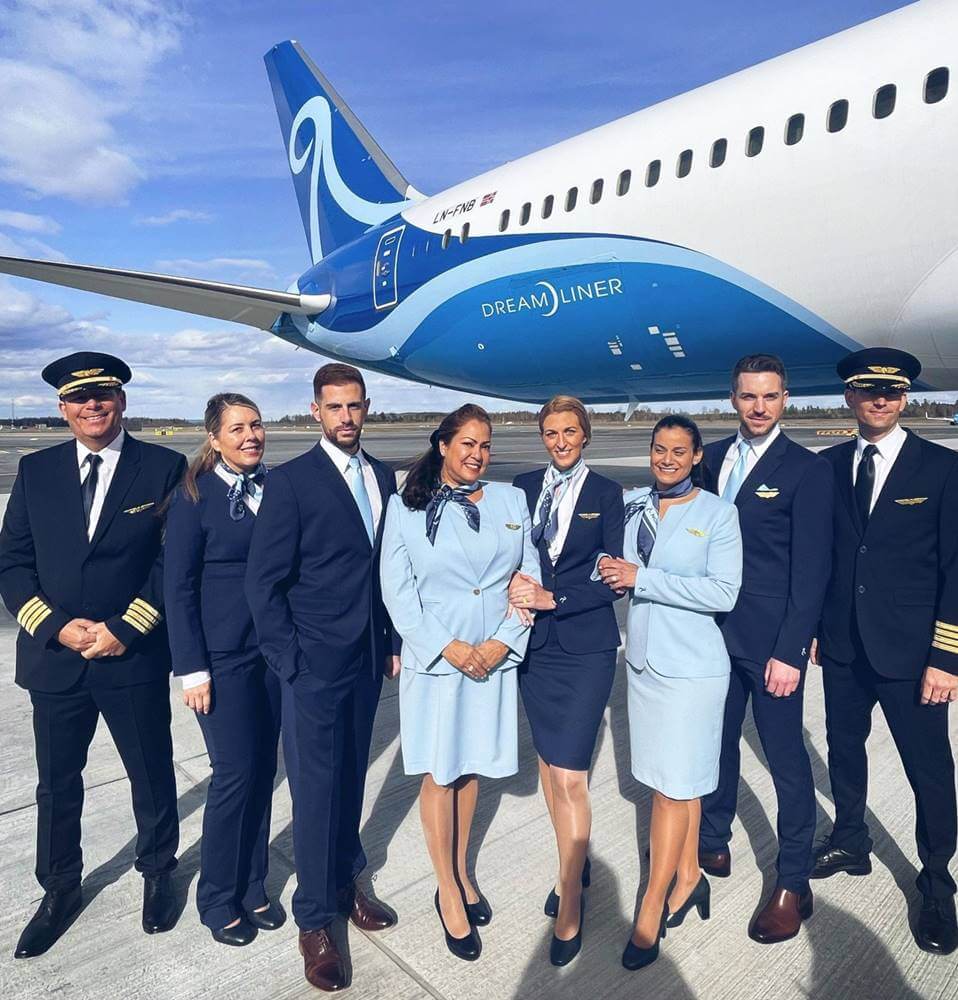 What are the Requirements of a Flight Attendant Job in Norway?
In order to become a flight attendant in Norway, there are a few requirements that must be met:
Be 18 or older

Possess at least two years of experience in providing front-line customer service.

Be able to get to their

allocated base

without difficulty in less than 90 minutes.

Be a skilled individual who values excellence.

Be able to communicate effectively at all levels and have strong communication skills.

Exhibit maturity and adaptability.

Display exemplary personal grooming standards

Possess a perfect criminal history.

Pass a medical examination (performed by a CAA-approved medical examiner)

Go through a five-year reference check before beginning their training program.
After meeting these requirements, potential flight attendants can begin the process of applying for a job with a Norwegian airline. With a little hard work and dedication, it is possible to achieve the dream of becoming a flight attendant in Norway.
Another interesting read: How To Become A Female Flight Attendant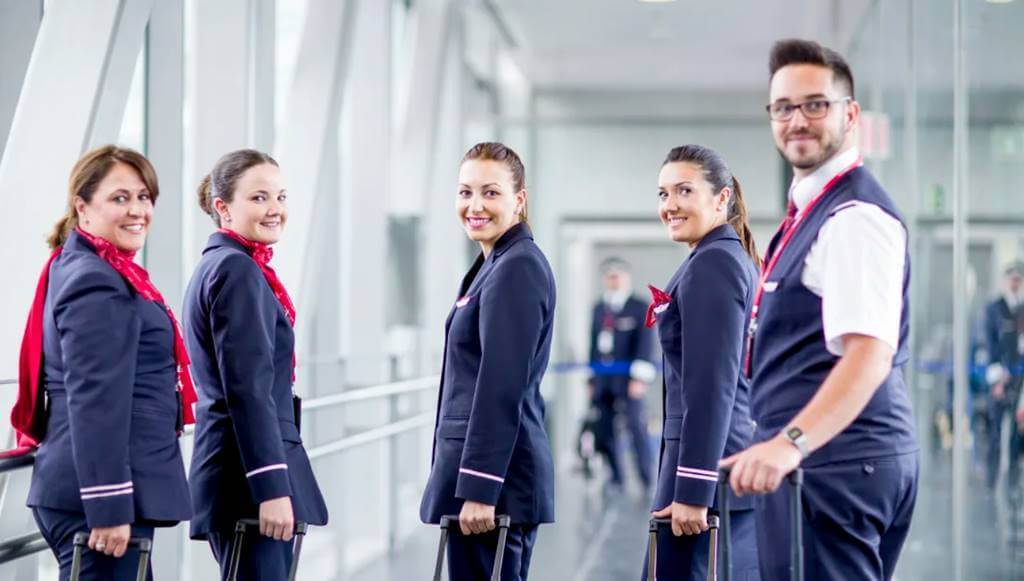 Steps to Apply for a Cabin Crew Job in Norway
In recent years, the need for flight attendants has grown significantly, and Norway is not any different. The following actions must be taken if you want to work as a flight attendant in Norway:
Research The Various Airlines

: The first step to becoming a flight attendant in Norway is to research the various airlines that operate within the country and their specific requirements. Some airlines may require candidates to have a certain level of education or experience, so it is important to be aware of these requirements before applying.

Submit an Online Application:

Once you have determined which airline you would like to apply to, the next step is to submit an online application. This application will include your personal information as well as your resume. Be sure to include any relevant work experience or education that you may have.

Get Contacted for an Interview: After your online application has been submitted, you will likely be contacted for an interview. This interview is your opportunity to show the airline why you would make a great addition to their flight crew. Be sure to dress professionally and be prepared to answer questions about your qualifications.

When you are call for an interview with a

potential employer

, it is important to be professional and confident. Here are some tips for making a great impression on the person you are speaking to

Be prepared to answer questions about your experience and why you would be a good fit for the job. Think of specific examples that demonstrate your customer service skills and ability to work well under pressure.

Speak slowly and clearly, and avoid using slang or jargon. The person you are speaking to may not be familiar with industry terminology, so it is important to use language that can be easily understood.

Following these tips will help you make a great impression when calling for an interview with a potential employer. By being professional, confident, and knowledgeable about the position, you will increase your chances of getting the job you want.
Complete the Training Program:

If you are successful in your interview, the next step is to complete a training program. This program will teach you everything you need to know about being a flight attendant, including safety procedures and customer service skills.
Once you have successfully completed the training program, you will be able to start working as a flight attendant for the airline of your choice. Congratulations! You have now taken the first steps towards an exciting new career in Norway.
 Another interesting read: Venice Layover Guide: Best Things to Do in 24 Hours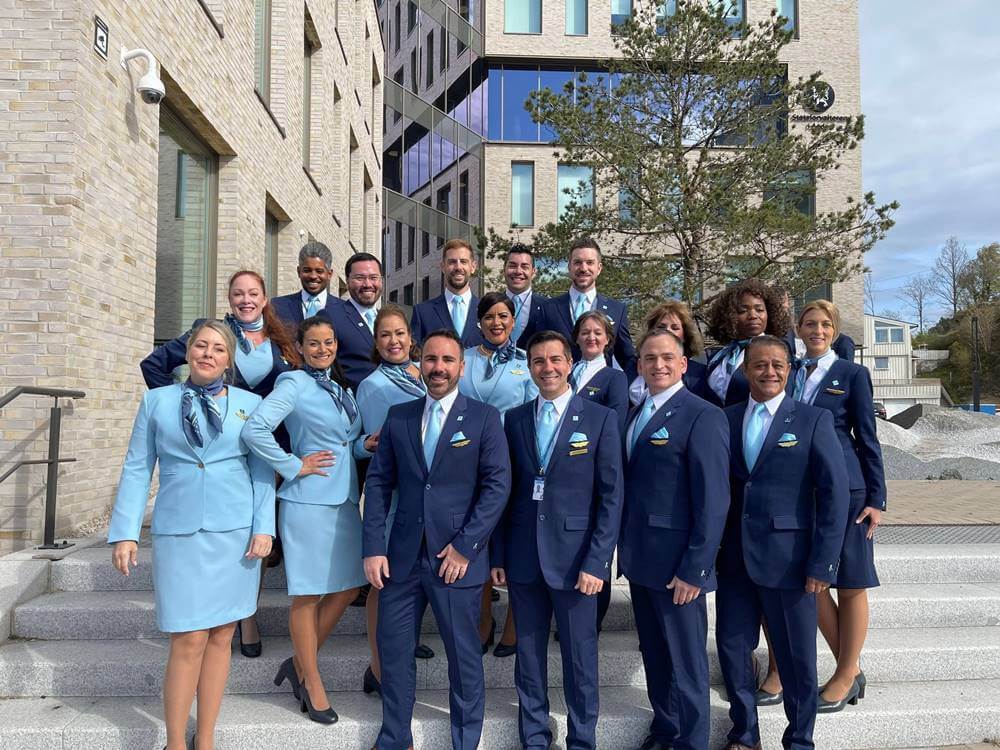 What is the Salary of a Flight Attendant in Norway?
A flight attendant's salary in Norway is very good. The average salary for a flight attendant in Norway is NOK 41000 Per year. However, this can vary depending on the airline you work for. The benefits are also great. Some of the benefits include:
Daily Allowance:

Flight attendants in Norway get paid per hour, and their hourly wage is based on the number of hours they fly. They also get a per diem, which is a daily allowance to cover food and other expenses.
Free Housing And Transportation:

In addition, they get free housing and transportation to and from the airport. Flight attendants in Norway also get free tickets to fly on Norwegian Airlines flights. There are also many opportunities for advancement within the company. 

Training And Education:

Norwegian Airline offers its employees many opportunities for training and education, including courses in customer service, safety, and security. There are also many opportunities for flight attendants to transfer to other airlines within the company.
Overall, working as a flight attendant in Norway is a great experience. The pay is good, the benefits are great, and the work is exciting and interesting. If you are interested in a career in the airline industry, working as a flight attendant in Norway is a great place to start.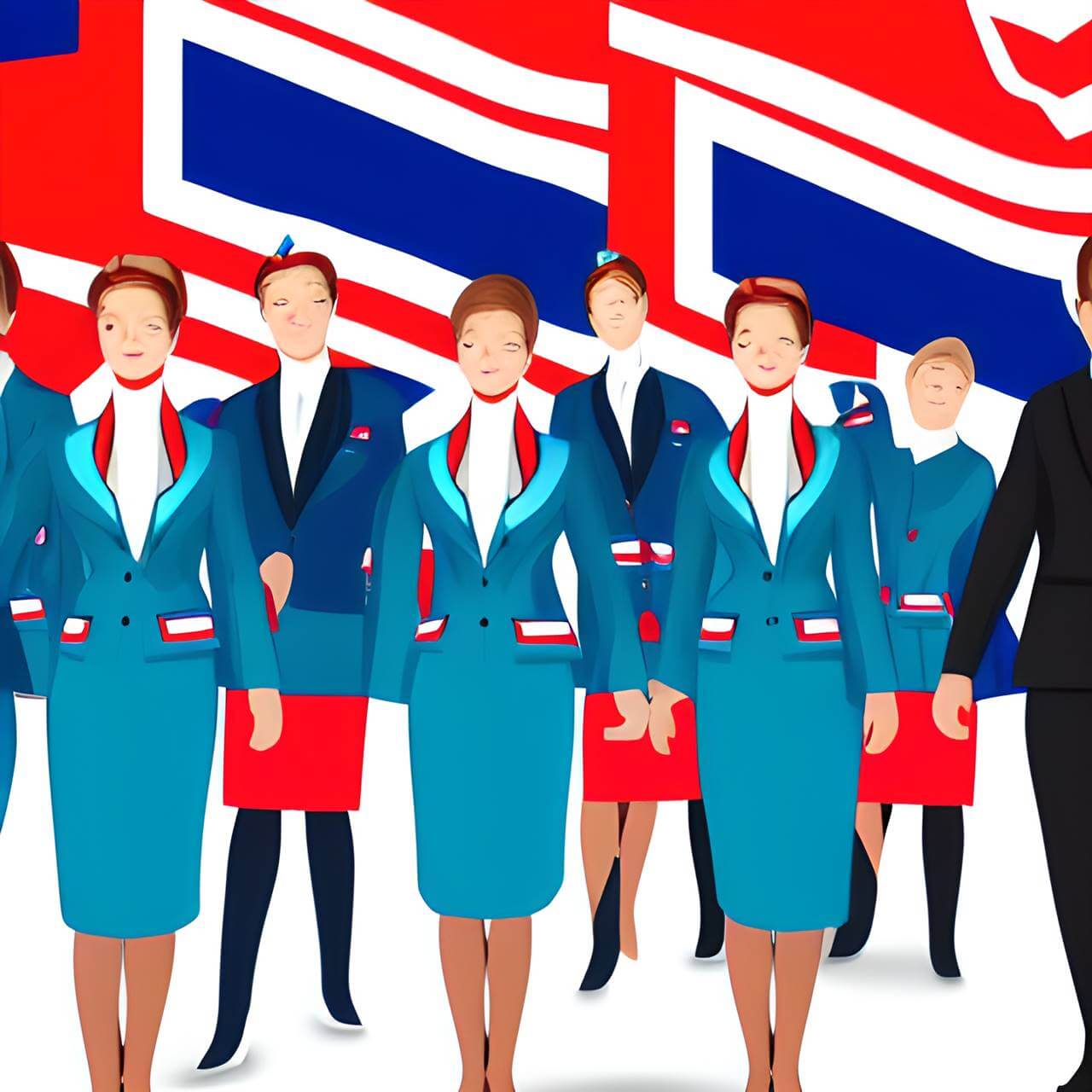 Summary
So, you want to be a flight attendant in Norway? Well, it's not as easy as just sending in an application. There are some specific requirements that you'll need to meet before you can even think about starting the process. 
In this post, we've given you a rundown of what those requirements are and how to go about fulfilling them. So, whether you're already living in Norway or just thinking about making the move, be sure to follow the steps mentioned in the guide.