Nordic Regional Airlines, often referred to as "NORRA", is an airline that many might not know by name, but it plays a significant role in the aviation industry. Founded in the Nordic region, this airline primarily focuses on regional flights, connecting smaller cities and towns to major hubs.
Also Read: Nordica Flight Attendant Requirements and Qualifications
Having a strong presence in Northern Europe, it ensures that even the remote areas have access to efficient air travel. Its mission is to provide dependable service and connect communities. For travelers in the region, this airline is a go-to choice for shorter flights and regional connections.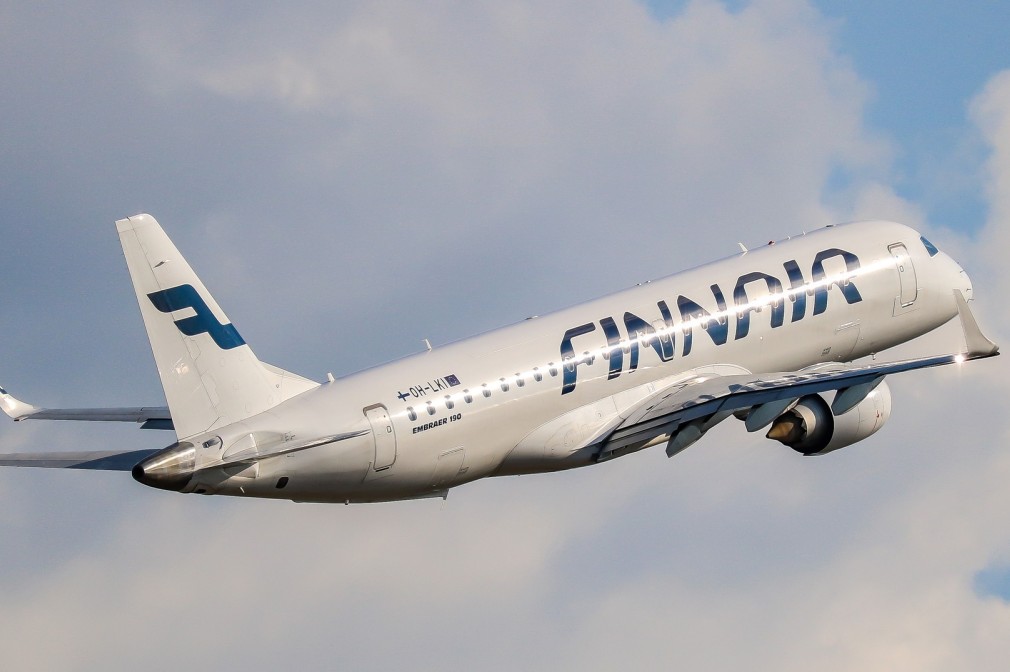 Quick Facts
Airline Name:

Nordic Regional Airlines

Airline IATA Code:

N7

Headquarters: Vantaa, Finland
Founded:

2011

Number of Destinations:

35

Fleet Size:

24

Fleet Types:

ATR 72-500, Embraer 190LR

Location Hubs/Bases:

Helsinki Airport (Helsinki)
Brief History Overview
Nordic Regional Airlines, commonly known as NORRA, began as a collaboration between two major airlines: Flybe and Finnair. Back in 2011, these two airlines decided to join forces and buy Finncomm Airlines (FCA). They renamed it Flybe Nordic, where Flybe owned 60% and Finnair held the other 40%. So, basically, Flybe was the main owner, but Finnair had a good chunk too.
The plan was for Flybe Nordic to kick off in August 2011, replacing the FCA name. However, this launch was pushed a bit to October of that year. They even had plans to announce new flight routes in that same year. But things changed in 2014 when Flybe decided to sell its major share (60%) for a minimal price of €1. This was mainly to cut down their costs. By 2015, after some transactions and changes, Flybe's share was taken over by Finnair temporarily. And that same year, Flybe Nordic got its current name.
Products and Services
Flights for Finnair

– This airline offers flights to various destinations through Finnair, making travel easy for passengers. Whether it's a short trip or a long journey, they've got it covered. A total of 50,000 flights per year is provided by the airline to its passengers. 

Rewards

: For loyal travelers, there's a rewards program. By flying frequently, passengers can earn points and enjoy special benefits.

Online booking & check-in

: With just a few clicks, passengers can book their flights online. This feature also allows travelers to check in from the comfort of their home, skipping long lines at the airport.

Group bookings

: Traveling with a big group? No worries! The airline offers special deals and arrangements for groups to make the journey smooth.

Travel packages

: Beyond just flights, the airline provides complete travel packages. These can include accommodations, sightseeing, and more, ensuring an all-round travel experience.

Cargo

– The airline isn't just about passengers; they also handle cargo shipments. Whether it's small parcels or larger freight, they ensure timely and safe delivery to various destinations. With a dedicated team and specialized equipment, they are a trusted choice for shipping needs.
Work Culture
The airline is known for its teamwork-oriented work culture. Employees often highlight the importance of working together and supporting one another, which creates a sense of unity and camaraderie among the staff.
While the airline industry can be demanding, this company strives to provide a balance for its employees. They value hard work but also emphasize the importance of rest and recuperation. This approach ensures that staff remain motivated and can deliver their best service to passengers.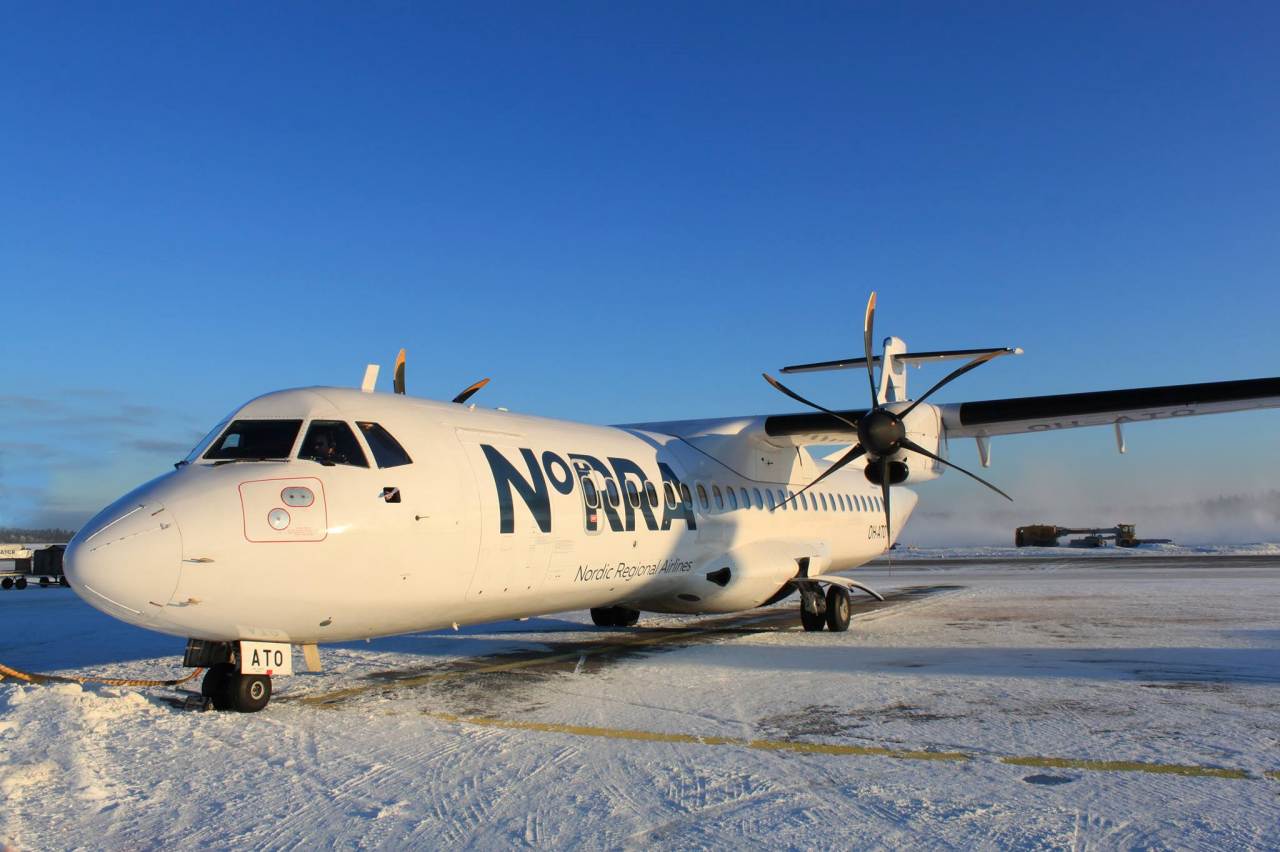 Benefits for Employees
Flight Discounts

– Employees get special price cuts on tickets. This allows them to travel more often without spending a lot.

Travel Perks

– Staff often enjoy additional travel benefits like priority boarding or extra baggage allowances. It makes their travel experiences smoother and more enjoyable.

Bonuses

– Performance and dedication can lead to extra financial rewards. These bonuses serve as a thank you for hard work and commitment.

Insurance

– The airline provides its employees with insurance coverage. This ensures they have peace of mind, knowing they're protected in case of unexpected events.

Opportunity to Meet New Culture

– Working for an airline means travelling to different destinations. Employees get a unique chance to learn about and experience various cultures firsthand.
Also Read: Nordic Regional Airlines (NORRA) Cabin Crew Requirements
Video: Flight Review: Finnair/Nordic Regional Airlines AY436 (OUL-HEL)
Here, an independent traveler documented his flight experience with the airline. The video captures various stages of his journey, from boarding to landing. Throughout the trip, he highlights the in-flight amenities, staff service, and overall comfort. While he shares both pros and cons, it's clear that his review is honest and not a promotional piece. It offers viewers a genuine insight into what one can expect when flying with the airline.
Summary
This airline definitely has a rich history and offers a range of services to its passengers. The work culture has its unique set of advantages and challenges. Every company has its highs and lows, and understanding them can give a clearer picture. We've presented an overview of the airline's background and work environment. We hope this gives you the information you're seeking for. 
Contact Information
Company Name: Nordic Regional Airlines
Address: 2 Öljykuja, Vantaa, Uusimaa, 01530, Finland
Telephone No.: +358 505203344
Website: https://flynorra.com/
Facebook: https://www.facebook.com/NordicRegionalAirlines/
Instagram: https://www.instagram.com/flynorra/
Twitter: https://twitter.com/flynorra