FlySafair is a well-known airline that many people choose for their travel needs. Launched to serve the South African market, this airline quickly gained recognition for its reliable services and competitive pricing. As one of the newer airlines on the scene, it has managed to make a significant impact in a short amount of time.
Also Read: FlySafair Cabin Crew Requirements and Qualifications
The airline stands out for its commitment to providing efficient flights without compromising on safety or quality. For many travelers, it has become their go-to choice when looking for affordable and trustworthy air travel within South Africa. Whether you're a frequent flier or just hearing about them for the first time, this article will provide insights into what makes it recognizable.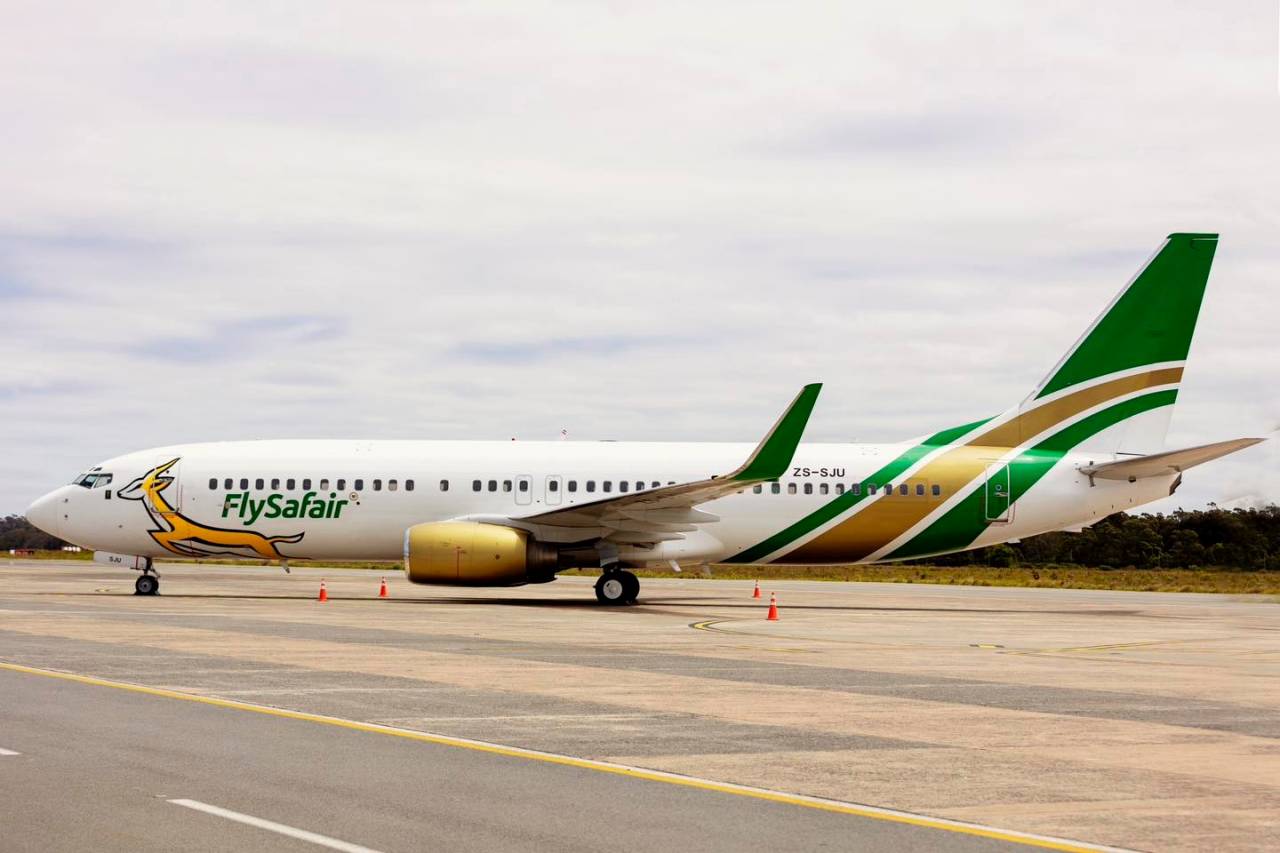 Quick Facts
Airline Name:

FlySafair

Airline IATA Code:

FA

Headquarters: Johannesburg, South Africa
Founded:

August 2013

Number of Destinations:

13

Fleet Size:

34

Fleet Types:

Boeing 737-400, Boeing 737-800

Location Hubs/Bases:

Cape Town International Airport  (Cape Town), O. R. Tambo International Airport (Johannesburg), King Shaka International Airport (Durban)
Brief History Overview
THe airline began its journey in August 2013 with hopes to start ten daily services connecting Johannesburg's OR Tambo International Airport and Cape Town International Airport. They planned to start flying in October of that year. But, they faced a hiccup in October 2013 when the High Court of South Africa stopped them from launching. This was due to concerns from other airlines about its local ownership percentage. After some changes, it had its first flight in October 2014.
Fast forward to 2017, it made headlines by teaming up with the South African Rugby Union (SARU). They became the official local flight carrier for the Springboks and SA Rugby, a partnership which was renewed in February 2020. By October 2022, it decided to refresh their brand, unveiling a new logo and plane design. Additionally, they received approval to add 11 new international destinations to their roster.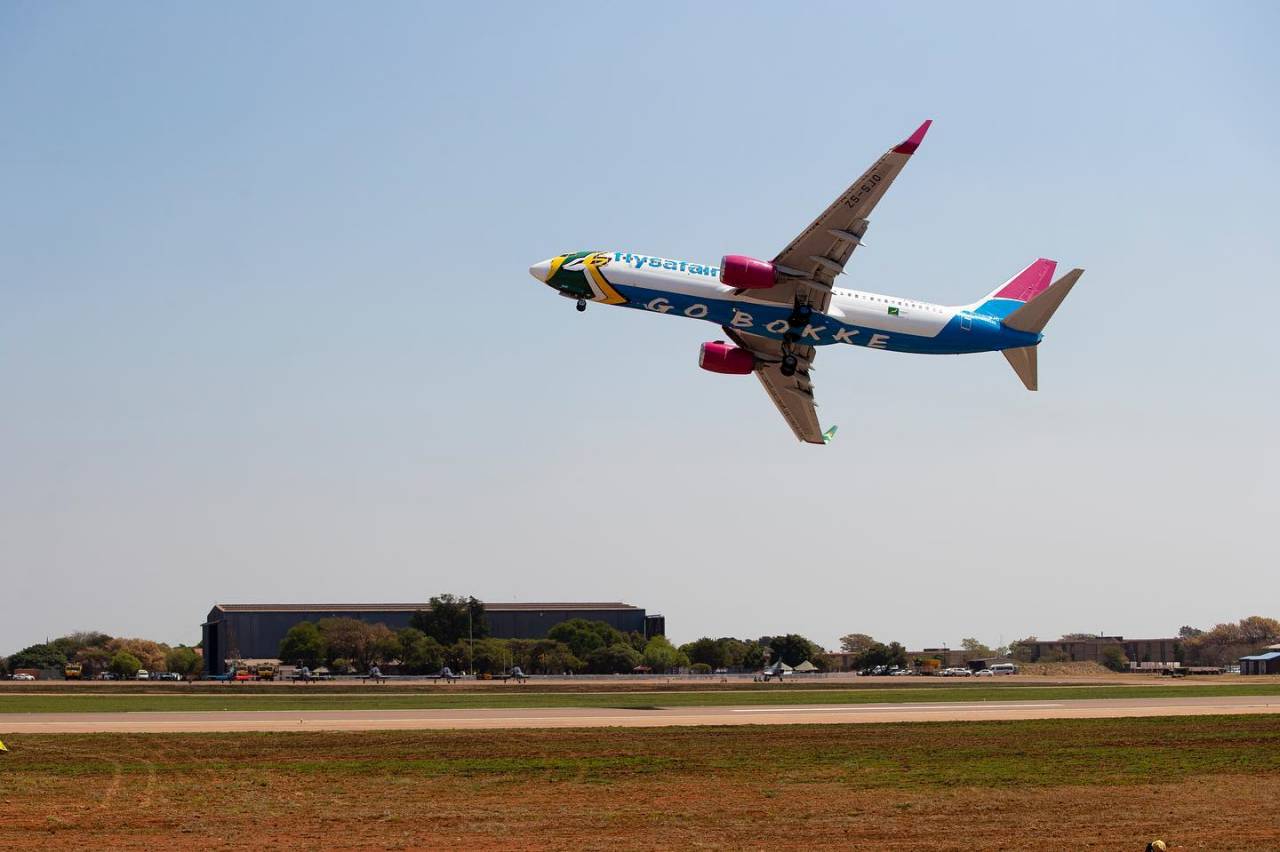 Products and Services
Flights

– The airline offers flights to various destinations, making travel easy and convenient. With a vast network, passengers can choose from multiple routes. Whether it's for business or leisure, there's a flight option for everyone.

Group booking

– If you're traveling in a group, you can avail special group booking offers. It's ideal for families, teams, or corporate trips, making travel planning hassle-free. Group bookings often come with added flexibility and possible discounts.

FlyMore Club Membership

– This membership offers frequent travelers exclusive benefits and deals. Members can earn points with every flight, redeeming them for discounts or other perks. It's a way to make every journey more rewarding.

Special assistance

– Passengers with special needs or requirements are given utmost priority. From mobility assistance to medical needs, the airline ensures a comfortable journey for all. Just inform in advance, and everything will be taken care of.

Unaccompanied minor

– For kids traveling alone, the airline provides a dedicated service. Trained staff will ensure the child's safety from departure to arrival. Parents can be at peace knowing their child is in good hands.

Travel protection

– Travel with peace of mind knowing you're covered. The airline offers protection plans that cover unforeseen events, like cancellations or delays. It's a way to ensure your travel plans remain smooth, even when things go awry.
Work Culture
Working at this airline has its fair share of ups and downs. Many employees commend the company for its top-notch maintenance, training, and opportunities for career advancement. Moreover, with a reputation for being the best airline in South Africa, they also boast excellent salaries and a fast-paced environment, indicative of the company's significant growth in recent times. The financial success of the company is evident, as they've been making substantial profits and operating efficiently.
Also Read: South African Airways Cabin Crew Requirements
However, like any workplace, there are challenges too. Some employees feel that the scheduling or roster system could be enhanced. Additionally, while the airline is growing rapidly, there's a feeling that the recruitment process isn't keeping pace, which may contribute to some of the workplace strain. 
Benefits for Employees
Flight Discounts

– Employees receive significant discounts on flights, making travel more affordable. This perk allows them to explore new destinations at a fraction of the regular price.

Travel Perks

– Beyond flight discounts, staff enjoy additional travel-related benefits. These perks can include discounts on accommodations, car rentals, and even certain tourist activities.

Bonuses

– To recognize hard work and dedication, the airline offers bonus incentives. These financial rewards are given based on performance, company achievements, or special milestones.

Insurance

– For peace of mind, employees are provided with comprehensive insurance coverage. This can encompass health, dental, and even travel insurance to ensure they're protected.

Opportunity to Meet New Culture

– Working with the airline gives employees the unique chance to interact with diverse cultures. Whether it's through international flights or serving passengers from around the world, there's always an opportunity to learn and embrace new customs and traditions.
Also Read: How to Become a Flight Attendant in South Africa
Video: TRIPREPORT | FlySafair (ECONOMY) | Cape Town – Johannesburg | Boeing 737-800
A trip report on YouTube provides an insightful look into a passenger's experience with the airline. The video captures everything from boarding the aircraft to the in-flight amenities and services offered. Throughout the journey, the reviewer shares candid feedback, ensuring viewers get an unbiased perspective. Anyone considering flying with this airline will find the review particularly helpful in setting expectations.
Summary
The airline has a rich history and has made significant contributions to South Africa's aviation industry. From its establishment to its current operations, the company has shown resilience and innovation. While every organization has its challenges, it's the positives that often shine through. We've provided a glimpse into the company's facts and work culture to guide your understanding. We hope this information offers the clarity and insight you were seeking.
Contact Information
Company Name: Flysafair
Address: Northern Perimeter Road, O.R. Tambo International Airport, Bonaero Park, 1619, South Africa
Telephone No.: 087 357 0030
Website: https://www.flysafair.co.za/
Facebook: https://www.facebook.com/flysafair/
Instagram: https://www.instagram.com/flysafairza/
Twitter: https://twitter.com/FlySafair