The Nordic Regional Airlines, known as "Norra" started in 2011 with a partnership with Flybe and Finnair. Norra is a Finnish airline that aims to provide safe, high-quality regional flight operations for other airlines in an agile, environmentally friendly, and cost-effective manner.
Also Read: 5-Day Trip to Italy: Milan, Lake Como, and Venice
In fact, Norra is Finnair's preferred partner, and they operate a significant portion of Finnair's traffic in Finland, Europe, and Russia. In addition, the airlines run five routes for the Norwegian airline. The Helsinki-Vantaa Airport serves as the headquarters and operating core. In addition, This airline is also the major employer in the domestic aviation business, employing roughly 670 people in Finland. The company is 60% owned by the Danish DAT A/S and 40% owned by the Finnish Finnair Oyj.
Being a part of a regional airline like Norra in Finland takes a lot of effort. In fact, the process which requires your patience will start from the very first part of finding a vacancy. Their jobs are posted on Facebook and LinkedIn, and you have to grab it fast whenever there is one for Flight Attendants. Now, here are the things you need to get started.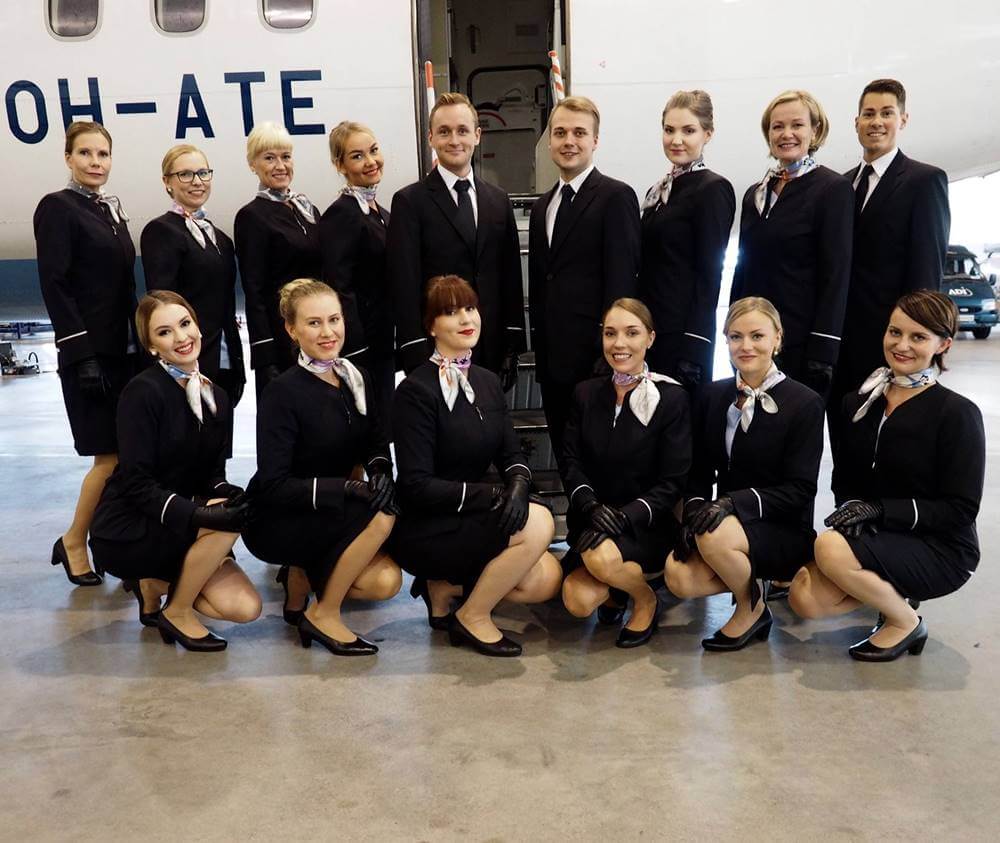 List of Requirements and Qualifications to Become a Nordic Regional Airlines Flight Attendant
A valid passport is required.
You need to pass a background check
You must be healthy and fit
You need to undergo a drug test.
Correctable vision to 20/40
You must be able to swim at least 25 meters independently.
 Because you must finish practical training, you must be in good health.
You must be able to communicate in English at an operational level. Prior to training, this will be tested.
Meet the job's physical requirements (reach overhead bins, stand for long periods of time, etc.)
A tidy, well-groomed appearance is required for the actual professional presentation.
You must be willing to handle passenger safety and service. Food and beverage service, assisting passengers with impairments, answering questions, and running mechanical and safety.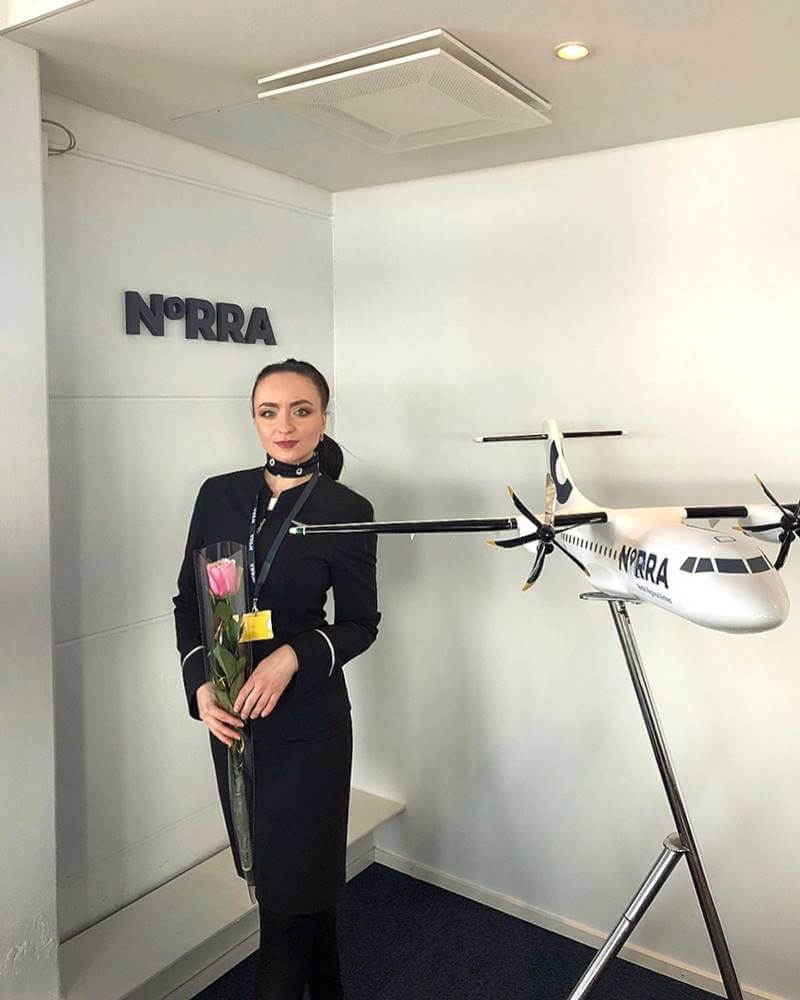 Application Process
Step 1: If you want to apply for a Flight Attendant job at Nordic Regional Airlines, you can go here Nordic Regional Airlines Careers webpage at www.flynorra.com.
Note: If there are no jobs posted on their official page, try to go directly to LinkedIn https://www.linkedin.com/company/flynorra/jobs/
Step 2: Select the Nordic Regional Airlines Employment Jobs Profile from the drop-down menu.
Step 3: Fill out the Crew Controller Application form for Nordic Regional Airlines. Wait a few seconds after clicking the Nordic Regional Airlines Crew Controller Application form submit button.
Step 4: Print the Nordic Regional Airlines Crew Controller Application form for future reference.
You can also send an email to rekry@flynorra.com with your open application. Potential applicants will be contacted immediately by phone or email by Norra's recruitment team. Nordic Regional Airlines posts open vacancies on their Facebook and LinkedIn accounts in addition to this website.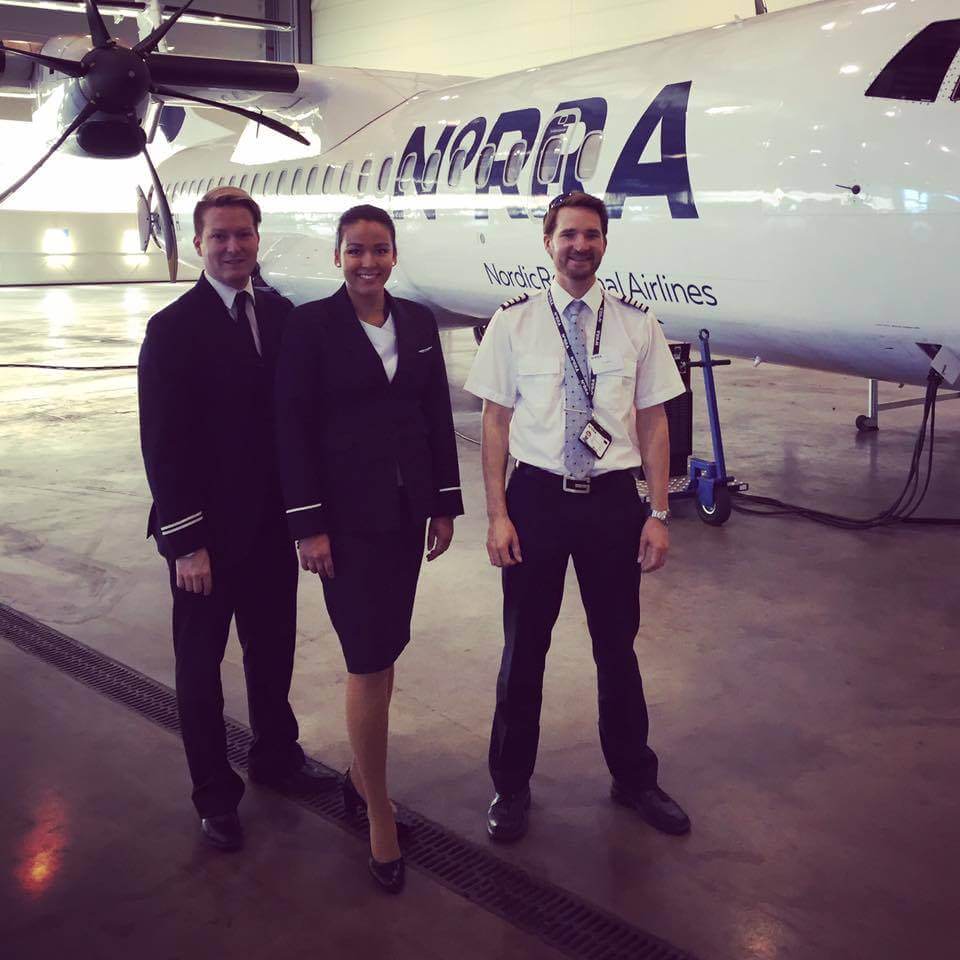 Salary and Benefits
In Finland, the average monthly salary for a Flight Attendant is roughly 3,220 EUR. Salaries range from 1,670 EUR (the lowest) to 4,920 EUR (the highest) (highest).
This is the average monthly payment, which includes housing, transportation, and other perks. Flight attendant pay varies greatly depending on experience, skills, gender, and region.
Work in a reputable Finnish airline.
A wage commensurate with the position's responsibilities, plus a bonus and employment benefits
A laid-back and friendly working environment,
Encouraging colleagues that will make you excited to work every day.
Sophisticated tools and systems to assist you in your task.
A chance to learn new skills and push yourself.
Intensive training for new passionate and active FAs.
Video: Flight attendant job – Career story – Norra – Nordic Regional Airlines
Hanna-Maria, a flight attendant, discusses how she became a flight attendant and what it's like to work at Norra. This video shows what a life of a Flight Attendant for Nordic Region Airlines (Norra) goes like. The usual duties and responsibilities of a FA are also shown in the video. Hanna-Maria serves food and drinks to passengers, demo safety equipment, and assists each passenger's needs. Well, this is only a part of an FA's duty inside the plane – there are more interesting duties where you can learn from.
Photos: Nordic Regional Airlines Cabin Crew Uniforms
Check out these pictures of Nordic Regional Airlines crews so you can see what they look like in uniforms:
Frequently Asked Questions
Here are some common questions and answers about the job requirements as a cabin crew for Nordic Regional Airlines:
1. What will be done during assessment day?
You will undergo a one-on-one interview, role-playing, problem-solving tasks, and even a psychometric test.
2. How long does the final interview last?
It usually lasts for 30-40 mins.
3. Is it necessary to have a college diploma to be qualified?
In order to qualify as a flight attendant for most European airlines, one of the basic requirements is a High School diploma. This means that being a college graduate isn't always the turning point. However, if you have a Baccalaureate degree, it's an advantage over other applicants.
4. What is it like to work for Norra Airlines?
Let's be honest. Yes, it can be stressful sometimes, especially if you're dealing with different types of people. But if the team inside your fleet knows what cooperation and care mean like in Norra Airlines – you'll stay.
5. Will Norra Airlines provide training to successful applicants?
Yes, Norra will offer training to successful applicants. The edge of this airline when it comes to giving the training is the advancement of their equipment and strategies of trainers.
Summary
To succeed with your application wherever you are applying you must be enthusiastic, committed, and prompt. Be presentable at all times and always arrive on time. In the realm of aviation, time is money, and delays may be highly costly to the airline.
You will be working in various types of teams from all around the world in the classroom and onboard. You must be a people person who is eager to learn about cultures. Do what it takes now, better try luck than regret the buck!