Luxair provides speedy air travel to most of Europe's major urban areas, economic centers, and transportation hubs. The airline takes great pleasure in its commitment to "Safe and Clean" air travel and its ability to meet the unique needs of both business and leisure travelers. They prioritize meeting customers' needs with a wide range of holiday wants, conditions, and price points without compromising quality or safety.
Also Read: Cabin Crew Layover – Maximizing Hotel Layovers as a Flight Attendant
Luxair's success is primarily due to the company's well-functioning crew. Currently, they need qualified candidates to fill the role of a flight attendant in their rapidly expanding firm. Luxair's flight attendants are the backbone of the company and the reason for its stellar reputation in the industry.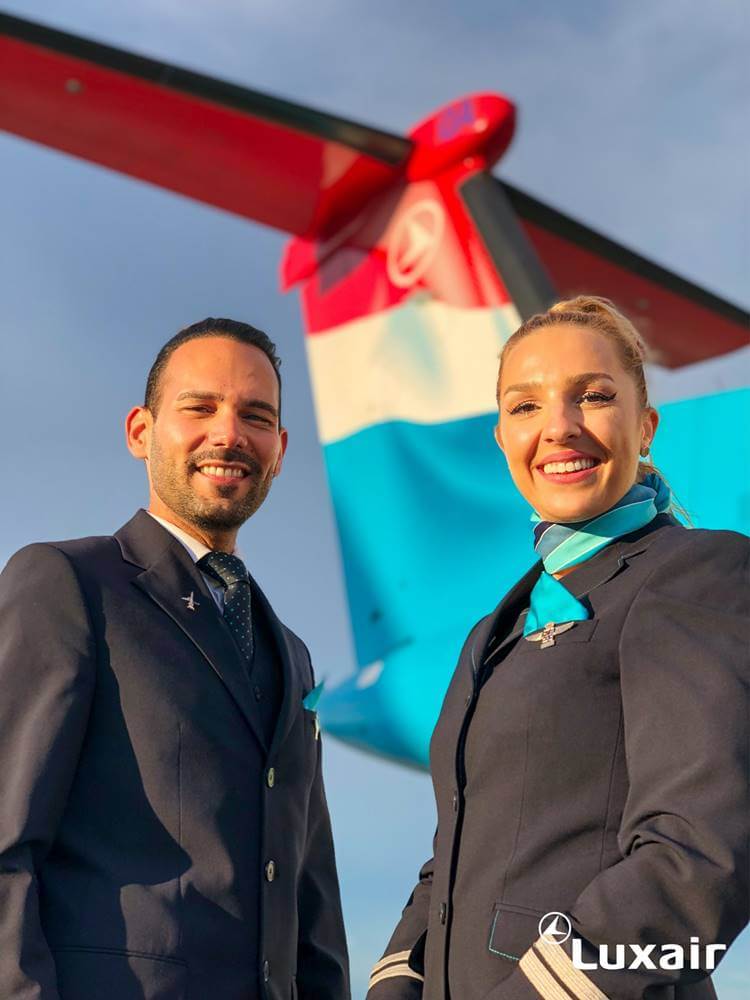 List of Requirements and Qualifications to Become a Luxair Cabin Crew
Luxair Group's mission is to assist the local economy while protecting the environment and natural resources and providing locals with job opportunities. The company is guided by three key values to achieve this mission: passion, care, and responsibility. If you think you can uphold all of these values while fulfilling the role of a flight attendant, kindly read the qualifications below:
Valid Passport
Authorization to travel and work in Luxembourg and other routes served by the airlines without restrictions
English linguistic competence
Have completed high school and received a Baccalaureate degree or its equivalent.
At least 18 years old
Maintain a professional demeanor and focus on satisfying customers.
Demonstrate strong communication abilities in either French, German, or English (orally and in writing).
Ability to think critically and remain resolute in the face of danger or other stressful circumstances.
Capability to convey a friendly ambiance
Competencies in interpersonal and social interactions
In a healthy state both mentally and physically
Excellent swimming abilities
Sufficient vision
No criminal record
Ability to work a variety of shifts, including holidays and nighttime hours, as needed
Strength to help customers with their bags and push carts, as well as to open and lock the exit doors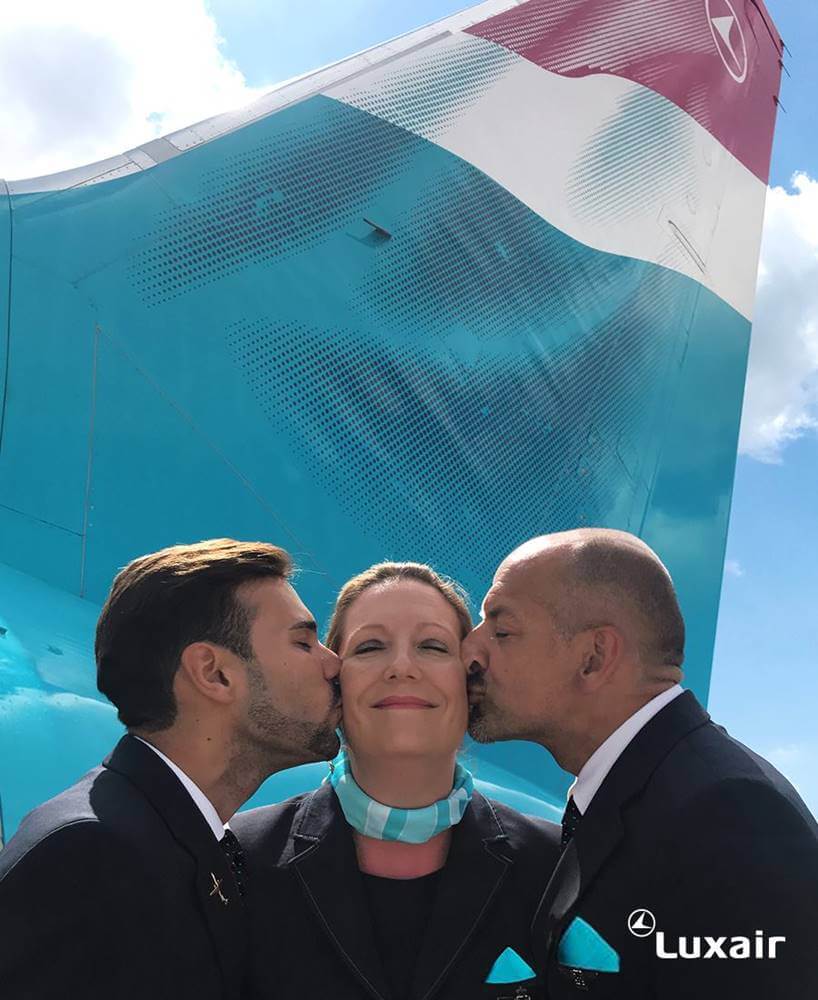 Application Process
Step 1: Prepare a copy of all the needed documents
You should take your work portfolio carefully; thus it's crucial to ensure it looks professional. Prepare a copy of your resume, cover letter, passport photos, and other supporting documents, such as your degree and awards.
Step 2: Submit your online application to Luxair
Please visit their website to submit your application materials:
https://luxair.csod.com/ats/careersite/search.aspx?site=3&c=luxair#0
Be patient and wait for a response during the whole waiting time. Please note that applying to Luxair allows the company to store the data you supply. Do not exaggerate or lie about your qualifications in your portfolio.
Step 3: Ace the interviews
Luxair will organize both digital and in-person interviews for the chosen applicants. Maintain a confident and professional manner throughout the whole interview process. Dress appropriately for the workplace, and give the impression that you've taken the time to groom and look your best. Bring your true self, and don't be afraid to smile and introduce yourself to new people. Remember that the interview will begin as soon as you enter the building or the digital interview's video call begins.
Step 4: Complete the Flight Attendant Course Training
Once you have passed all the steps, you have the unique chance to enroll in the Initial Training Cabin Crew Program at Luxair. You may get your Cabin Crew Attestation Card after you've completed the program. Keep in mind that not everyone who enters the flight attendant training program will be able to exit it with a certificate. You should not get complacent after being chosen, but instead, put all of your efforts into your early training to be completely prepared. An academic and hands-on training program will be conducted under a designated supervisor.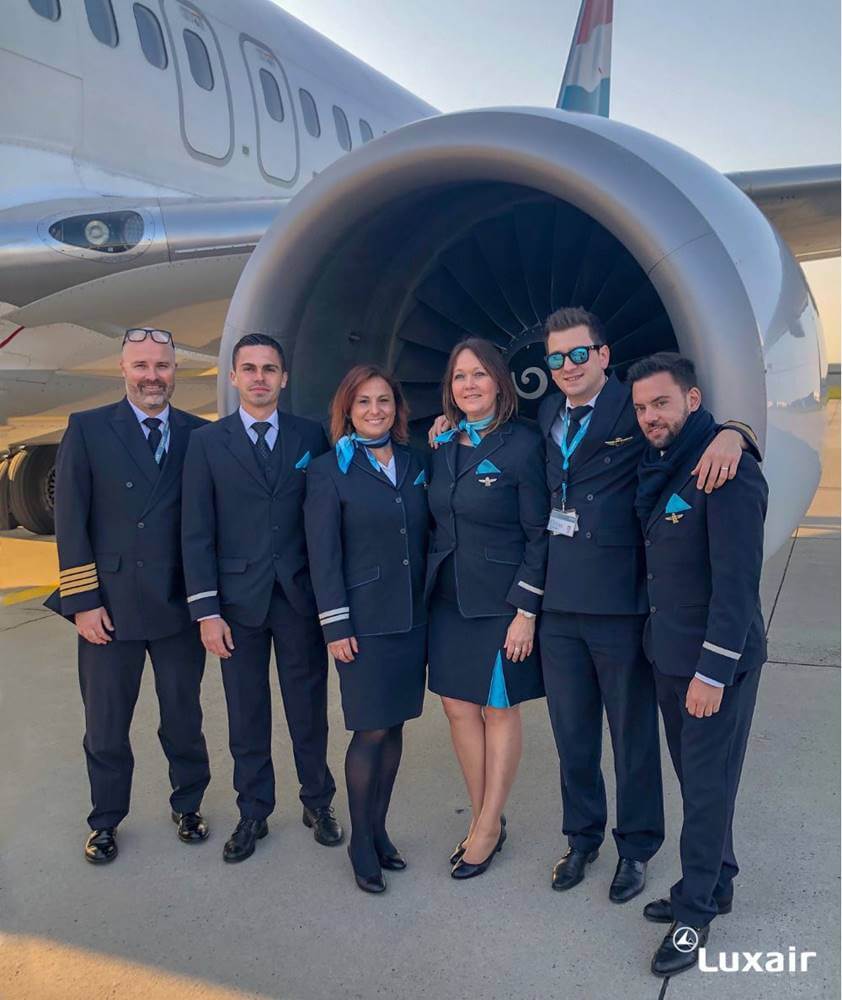 Salary & Benefits
Competitive Starting salary of 2698 EUR per month
Paid sick leave
Life and Medical Insurance
Employee and family travel benefits
Promotional vouchers for use at other businesses, as well as hotel and car rental discount
Healthy working environment
International career opportunities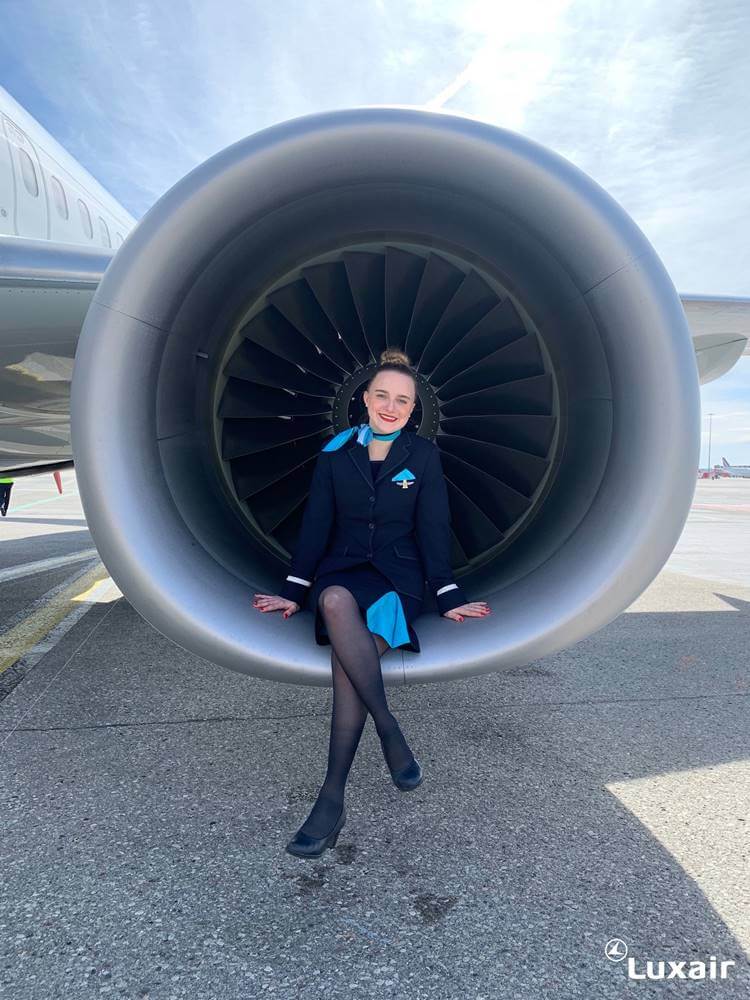 Video: Cabin Crew Training in Luxair
Watch this video of real documentation of what's it like to participate on the cabin crew training organized by Luxair:
To make sure that every candidate is well equipped with all the knowledge and skills, Luxair implements a rigorous and extensive training program for their flight attendants. To name a few, the course will cover proper grooming techniques, first-aid, safety procedures, swimming lessons, and how to utilize safety equipment. Although being a flight attendant is very rewarding, you will have to carry the responsibility of ensuring the safety and comfort of everyone on board. That is why it is of utmost importance that every candidate surpass every lesson on this training program.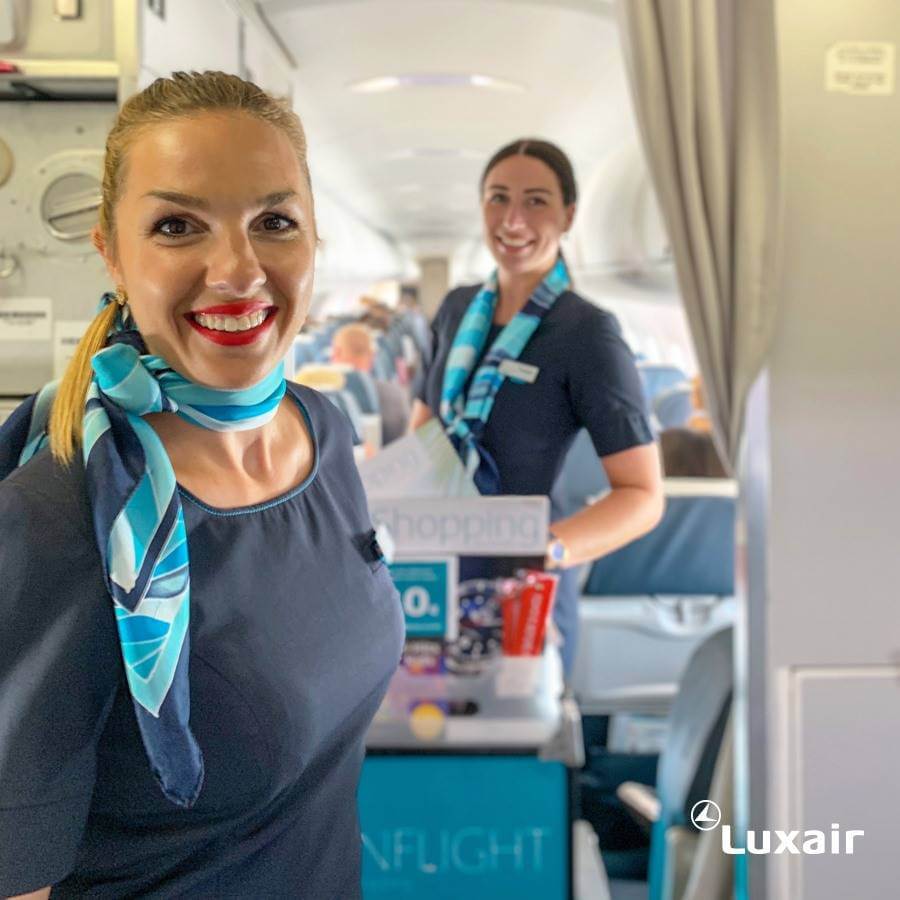 Photos: Luxair Cabin Crew Uniforms
Check out these pictures of Luxair crews so you can see what they look like in uniforms:
Frequently Asked Questions
Here are some common questions and answers about the job requirements as a cabin crew for Luxair:
1. Does Luxair allow flight attendants to have tattoos and piercings?
If a flight attendant's tattoos are covered by their clothing, they should not affect their professionalism. In addition to grooming, flight attendants should always act courteously and professionally.
2. How long is the flight attendant training program?
The course is a 6-week rigorous training program that will tackle both practical and theoretical topics.
3. Do they accept applicants from other nationalities?
Yes, individuals from all ethnic backgrounds are welcome to apply to Luxair. However, locals are prioritized since aiding the local community is one of their stated patriotic goals.
4. What are the aviation services provided by Luxair?
The airline company offers scheduled flights for passengers, Charter, Business, and Cargo flights across European destinations, including Italy, Denmark, and France. Moreover, Luxair is one of the major freight distribution hubs in Europe, and its air freight business can efficiently handle any cargo.  Luxair's tour operations segment provided a diverse selection of vacation packages and themed vacations.
5. Do I need to relocate near the assigned base?
Those who are qualified for the position should consider how close they live to the base or how eager they are to move before even filling out the application. This is because on-call responsibilities may arise, and promptness is essential.
6. What languages should I learn when applying as a flight attendant at Luxair?
English, German, and French language skills (oral and written) are required of all candidates. Furthermore, multilingual applicants are encouraged to apply.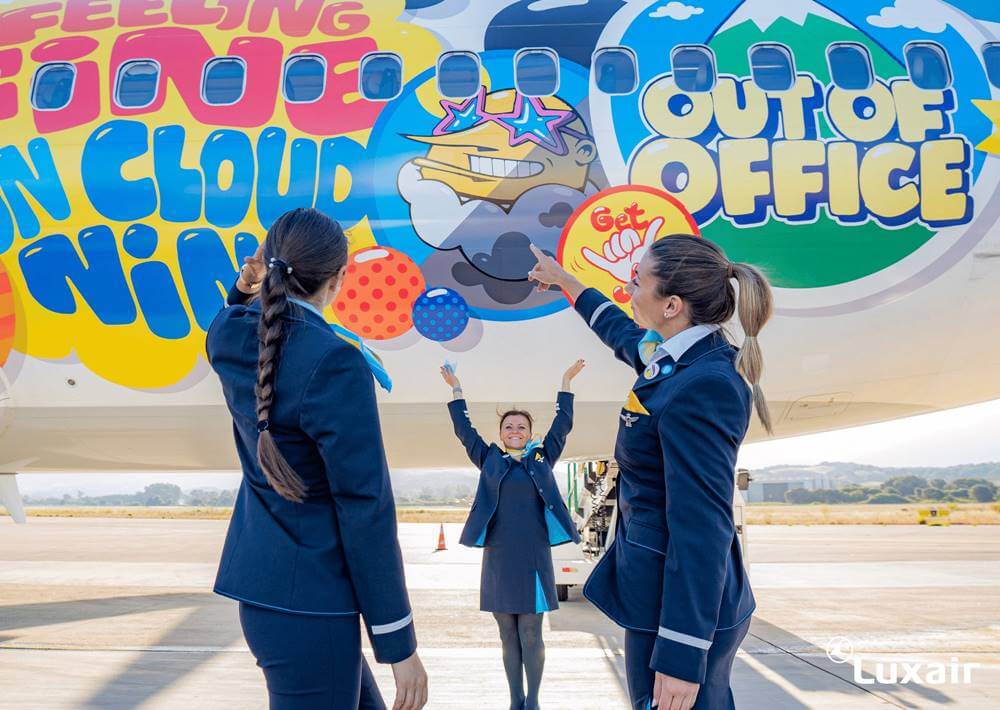 Summary
Luxair handles Passenger Assistance and all responsibilities related to quick and efficient maintenance of landed aircraft as the only airport service provider at Luxembourg Airport. The mission of Luxair is to deliver the greatest aviation service in the nation, and the company encourages talented people of all ethnic backgrounds to apply.
Candidates for the flight attendant position must demonstrate professional competence and a genuine interest in helping others. They will have to go through a lengthy process, beginning with an online application, followed by interviews, and then a training program lasting several weeks before they are employed. In return, Luxair offers a salary and benefits package that will likely please prospective flight attendants.