Avion Express is the biggest airline in Lithuania and the world's largest operator of ACMI aircraft. In 2018, the company's fleet of Airbus A320 aircraft grew to its biggest fleet ever, from one in 2011 to eighteen in 2018. Avion Express, with its headquarters in Vilnius, Lithuania, has built a reliable collaboration with customers in Europe; also active in South America and the Pacific Rim. In fact, the 2019 Air Transport Awards named Avion Express ACMI Operator of the Year in the International Transport News's event.
Also Read: 5-Day Trip to Italy: Milan, Lake Como, and Venice
Avion Express is an airline that values its employees, especially flight attendants and recognizes that they are the key to achieving success. Avion Express' flight attendants are the company's "ambassadors,". They're customer service representatives who are enthusiastic and ready to meet every passenger with a smile that always makes someone's day.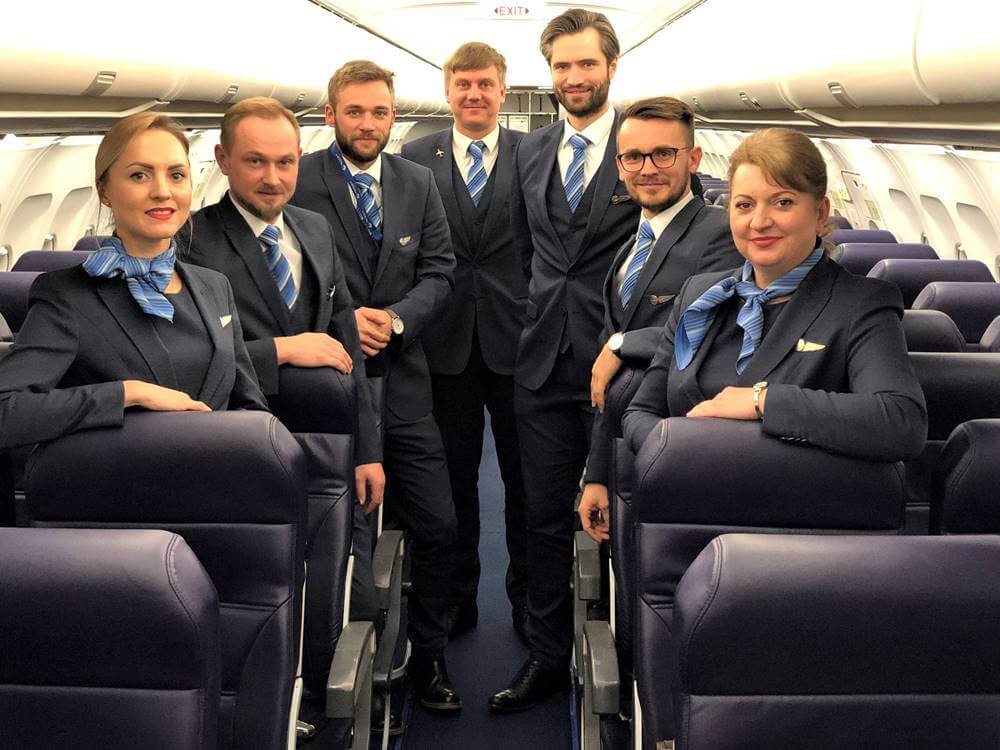 List of Requirements and Qualifications to Become a Avion Express Airways Flight Attendant
Interpersonal and communication skills are always necessary for flight attendants. Also, demonstrating your proficiency in dealing with the public in a customer service capacity via previous work experience is a strong credential. If you think you have all that it takes to be a flight attendant, please read the requirements listed below:
At least 18 years of age
Between 5'2″ (158cm) and 6'3″ (198cm) tall (190cm)
Fluency in English
A high school diploma or its equivalent
At least one year of recent experience working as a member of an operational Cabin Crew is an asset
Extensive time spent with the Airbus fleet is an asset
Capability to swim without assistance
No visible tattoos or piercings
Flexibility to work on any day of the year or at any time of the day and be willing to accept roster changes at short notice since Avion Express operates flights 24 hours a day, 365 days a year
Cabin Crew Attestation from European Aviation Safety Agency
Valid EEA passport
Authorization to  travel worldwide without restrictions
Valid Medical report  for the EASA Cabin Crew
No criminal record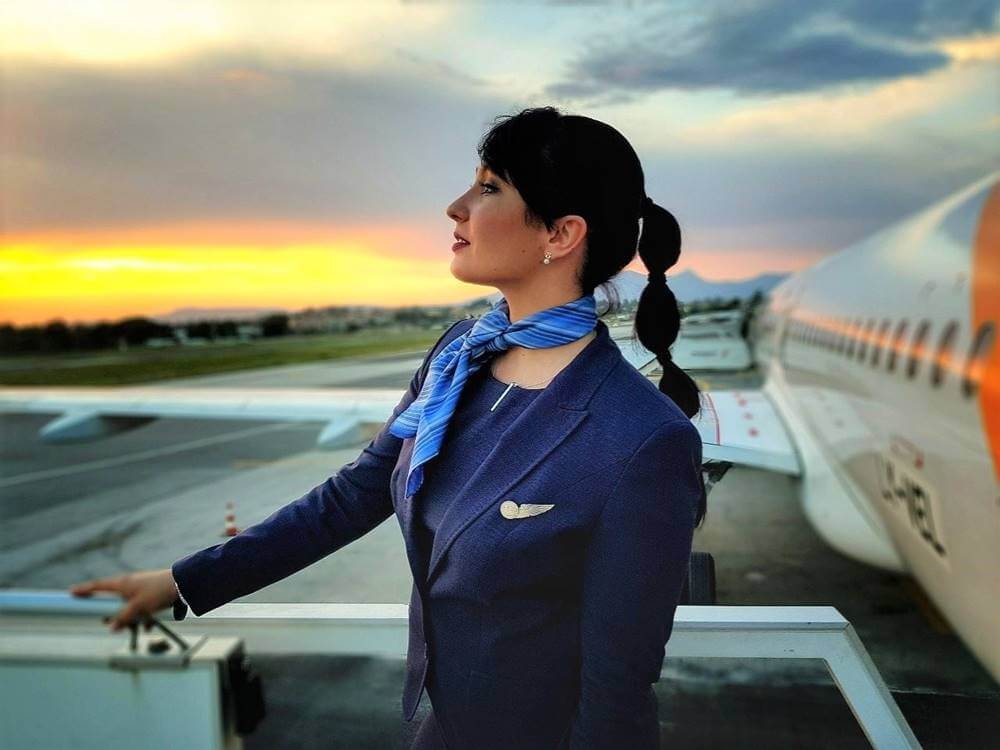 Application Process
Step 1: Obtain all the required documents
Gather all of the required documentation before beginning the online application and continuing to the end of the recruiting process. Get your passport, valid visa, diploma, medical certification, motivation letter, and CV ready.
Step 2: Submit your application online
Visit Avion's Express official website: https://www.avionexpress.aero/
At the bottom of the main page, you can see the different career opportunities including that for cabin crew. Click "CABIN CREW" and a page will open asking for your basic information. Answer all the necessary information accurately and submit.
Step 3: Prepare well and ace the interviews
If your application makes it through Avion Express'  first round of screening, you'll go on to a video screening interview. Before the day of the interview, make sure you've done your homework and are well-prepared. Make sure the audio and video quality is good by checking your internet connection as well. After this, you will also be invited for a physical interview at one of their facilities.
Step 4: Complete the Avion Express Flight Attendant Training
Avion Express guarantees a high-quality training program executed by professional instructors. The Flight Attendant Training Course is not a guarantee of employment. That's why it's so important to put in some time practising before the actual training begins.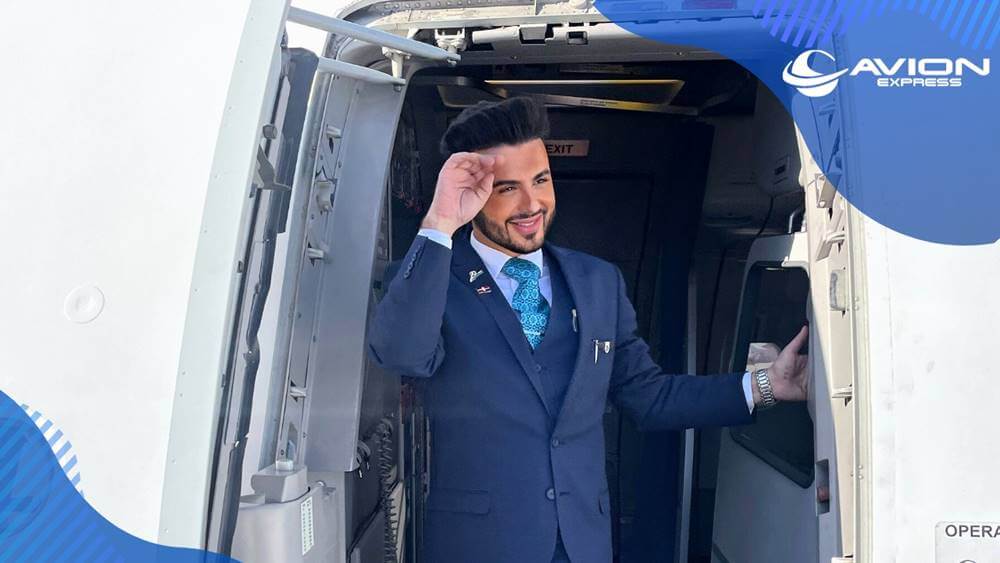 Salary & Benefits
Long-term contracts
Competitive average salary of  1300 EUR
Hours worked are paid for in blocks
Balmy winter weather
Career advancements
Possibilities for advancement in regions include Human Resources, Quality Assurance, Risk Management, and Safety, among others.
Flight Attendant Training on a global scale;
Tickets for getting to and from work are covered;
Accommodation when on duty
The option to purchase standby airline tickets
Insurance for medical care when travelling
Competitive and reliable team to work with
Video: Life as a Flight Attendant in Avion Express
Mina, one of the flight attendants in Avion Express shares what her daily routine looks like in this short youtube clip:
Mina is very attentive when it comes to the details of her following flights. She'd prepare by listing all the details – the aircraft, schedule and other things before her flight duty and always check up on their website for the latest updates and changes. To maintain a professional appearance, she applied light makeup and also styled her hair appropriately. She also filmed her way to the airport and what her night duty looks like. Mina included some shorter clips from her duty until she arrived at the hotel after a short yet exhausting flight.
Photos: Avion Express Cabin Crew Uniforms
Check out these pictures of Avion Express crews so you can see what they look like in uniforms:
Frequently Asked Questions
Here are some common questions and answers about the job requirements as a cabin crew for Avion Express:
1. Do they accept applicants with tattoos and piercings?
Yes, they accept applicants with tattoos and multiple piercings that are not visible while wearing the flight attendant uniform without any additional clothing.
2. What are the responsibilities assigned to flight attendants in Avion Express?
Serve as a passenger's guide for their convenience and safety
Inspect everything for potential dangers before takeoff.
Liaise with the pilot and other cabin crew
Assist travelers in locating their seats
Preparing and serving customers' beverages and meals.
Obtain requests from customers
Distribute emergency supplies and educate passengers on their usage during emergencies
Demonstrate safety procedures
3. What's it like to be a flight attendant at Avion Express?
The position requires a great level of responsibility and is often emotionally and physically demanding. Flight attendants in Avion Express must maintain a polite demeanor at all times, even if they are feeling tired due to jet lag or standing for long periods. However, this job position is often see  as an opportunity to meet new people and travel the world.
4. What languages should I learn when applying as a flight attendant on Avion Express?
All candidates should be fluent in both verbal and written English. Being multilingual is an asset.
5. Should I consider relocating once I am hired?
Flight attendants are expected to reside in close proximity to the airports they service, since they may be required to report for duty at short notice. Long shifts and inconvenient hours may be required of employees, and certain jobs may even need workers to put in time on weekends and holidays.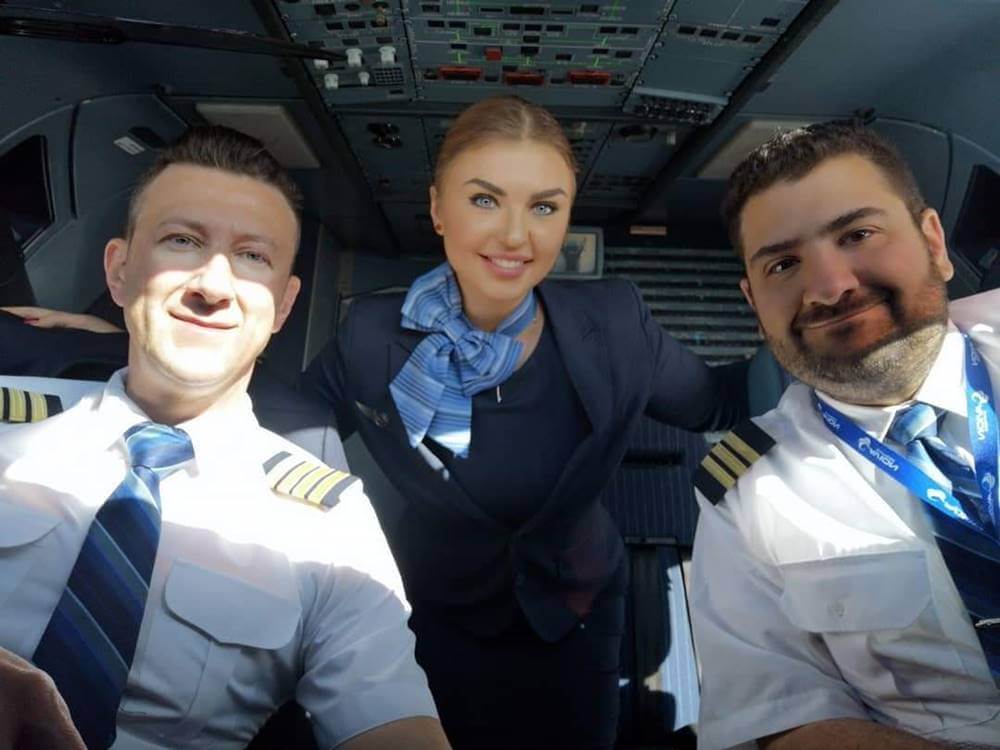 Summary
Avion Express is a firm believer in working hard, but they also know the importance of having fun. Adaptability, mutual aid, and the encouragement of one another's growth are cornerstones of their corporate ethos. As the firm grows, it continuously provides its staff with top-notch training and genuine chances for promotion.
The organization fosters a friendly workplace and offers plenty of advancement chances for staff members to develop in all aspects of their lives. But before enjoying all of these privileges, you can send your CV to the email address provided above.