Azores Airlines is a significant player in the aviation sector, offering services that connect the Azores archipelago to the rest of the world. Originating from the stunning Azores islands in the North Atlantic Ocean, this airline has become a bridge, making travel to and from this picturesque region much more accessible.
Also Read: Azores Airlines Portugal Flight Attendant Requirements
For many, the name may not be immediately recognizable. Yet, this airline plays a crucial role for the locals and tourists alike, ensuring they can experience the natural beauty and rich culture of the Azores. It has become a lifeline for the islands, making them a reachable dream destination for travelers worldwide.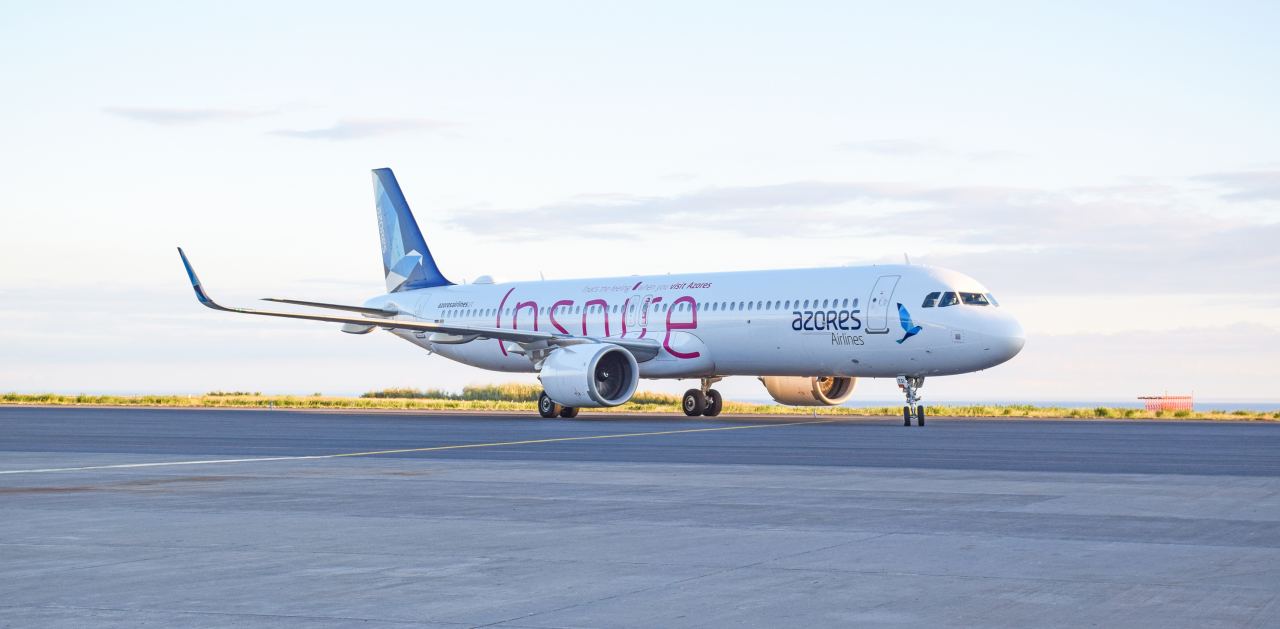 Quick Facts
Airline Name:

Azores Airlines

Airline IATA Code:

S4

Headquarters: Ponta Delgada, São Miguel, Azores, Portugal
Founded:

1990

Number of Destinations:

17

Fleet Size:

8

Fleet Types:

Airbus A320-200, Airbus A320neo, Airbus A321LR, Airbus A321neo

Location Hubs/Bases:

Ponta Delgada – João Paulo II Airport (Sao Miguel), Humberto Delgado Airport (Lisbon)
Brief History Overview
This airline began in March 1990 as OceanAir. In 1995, they got the green light to operate as an air service without a fixed schedule. However, by 1994, OceanAir had stopped its services, prompting SATA Air Açores to step in as its major shareholder. By 1998, the airline got a new identity as SATA Internacional and restarted its operations on April 8th. This airline is a key part of the Grupo SATA, which also has SATA Air Açores under its umbrella.
They didn't just stick to local routes; after winning a public tender, they started flying from Ponta Delgada to places like Lisbon, Madeira Island, and Porto. Not stopping there, SATA also set up two travel agencies in North America. By 2009, the airline introduced a fresh look and logo, which was showcased on their new Airbus A320-200 named "Diáspora". This new branding was used by both SATA Internacional and SATA Air Açores until around 2015.
Products and Services
Flights

– The airline offers flights to various destinations, ensuring that travelers have a range of options. Their routes are designed to cover both popular and unique locations, catering to a variety of travel preferences.

Rewards

– Frequent flyers can accumulate points with every journey they take. As these points build up, they unlock potential discounts or complimentary services, enhancing the overall travel experience.

Online Booking & Check-in

– The online system is designed for ease of use, allowing passengers to secure their tickets without any fuss. Additionally, by checking in online, travelers can reduce their wait time, getting to their gates faster.

Car Rental

– The car rental service is curated to match the flight schedule, ensuring vehicles are ready upon arrival. It offers a seamless transition for travelers, from the air to the road.

Group Bookings

– Group bookings are not just about traveling together; they also often come with special rates or discounts. The airline understands the complexities of group travel and ensures smooth coordination for larger parties.

Travel Packages

– These comprehensive packages are tailor-made to give travelers a holistic experience. From sightseeing to dining, the airline's packages aim to cover the essentials of any trip.

Hotels

– The airline collaborates with trusted hotel chains and local lodges alike. Whether travelers are looking for luxury or a more homely touch, they can find accommodations that fit their needs through the airline's platform.
Work Culture
At Azores Airlines, there's a distinct sense of community and shared purpose among the staff. The team is united in their commitment to ensuring safe, timely, and friendly travel experiences for passengers. Everyone, from the pilots to the ground crew, works diligently to uphold the airline's reputation for reliability and efficiency.
On another note, the airline values the continuous development and well-being of its employees. Training opportunities are provided, allowing staff to enhance their skills and grow in their roles. While challenges are part and parcel of the aviation industry, it promotes a supportive environment where team members collaborate to overcome any obstacles.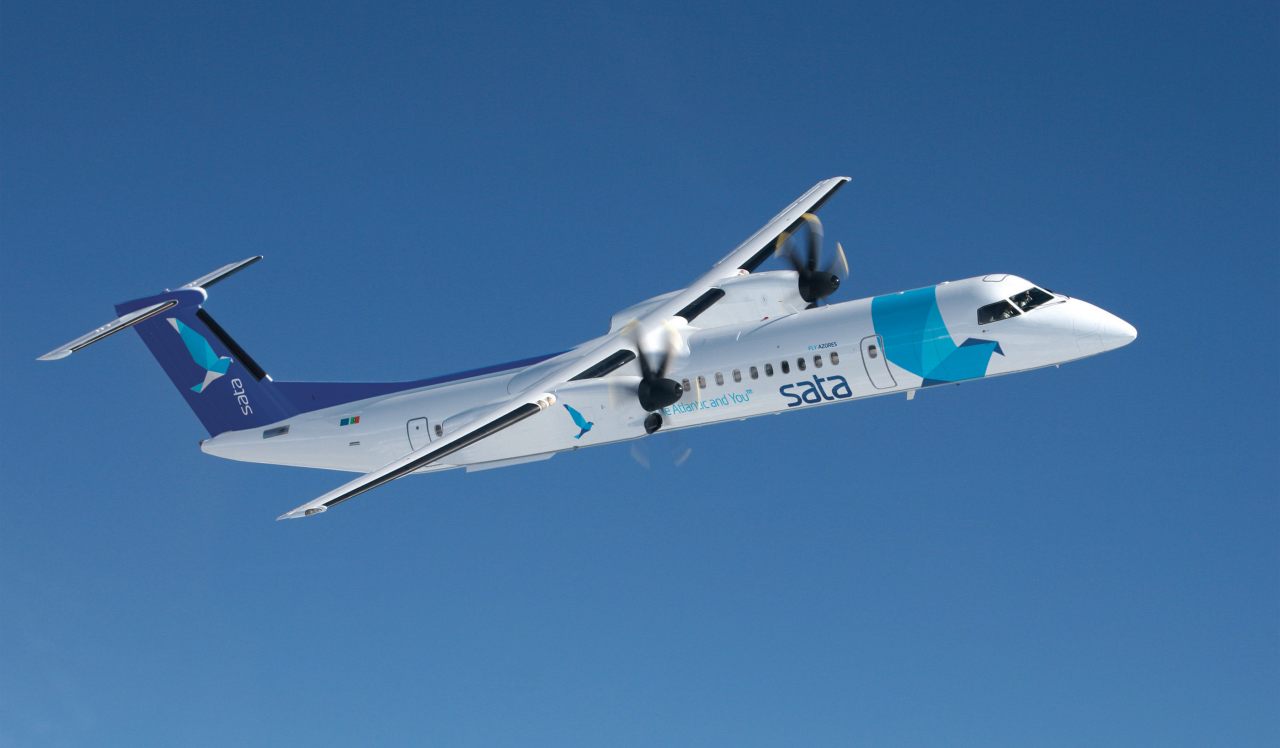 Benefits for Employees
Flight Discounts

– Employees can enjoy discounted fares, making travel more affordable for them and their families. These discounts make it easier for staff to explore new destinations or visit loved ones.

Travel Perks

– Beyond flight discounts, there are other travel-related advantages available. These might include priority boarding, extra baggage allowance, or even complimentary upgrades when available.

Bonuses

– Hard work doesn't go unnoticed, with performance-based bonuses rewarding exceptional effort and achievements. This financial incentive motivates staff to go above and beyond in their roles.

Insurance

– Employee well-being is a top priority, so comprehensive insurance coverage is provided. This insurance ensures that staff and their families have medical, dental, and possibly even vision coverage, securing their health and peace of mind.

Opportunity to Meet New Culture

– Working in the airline industry exposes employees to diverse cultures and people from around the world. This cultural interaction enriches personal growth and broadens perspectives.
Also Read: How to Become a Flight Attendant in Portugal
Video: AZORES AIRLINES Flight Review – New York JFK to Ponta Delgada – Airbus A321LR – CS-TSI
This video on YouTube offers a genuine, first-hand look at a passenger's experience flying with the airline. Throughout the trip report, the reviewer documents various aspects of the flight, from boarding to landing. Features such as in-flight amenities, seat comfort, and cabin crew service are highlighted. The reviewer also shares personal insights, making it a well-rounded assessment of the overall journey. This honest review aims to give viewers a clear picture of what to expect when flying with the airline.
Summary
Wrapping up, the airline has created its niche in the aviation world, with a rich history and a set of services tailored to its travelers. The work culture and employee benefits further showcase the company's commitment to its team. While every company has its challenges, it's the broader picture that matters most. We've aimed to provide a clear snapshot of the airline's operations and culture. We hope this article has given you the insights you were seeking.
Contact Information
Company Name: Azores Airlines
Address: Av. Infante D. Henrique, Ponta, Delgada
Telephone No.: 55-2 9504-528
Website: https://www.azoresairlines.pt/en
Facebook: https://www.facebook.com/SATAAzoresAirlinesOfficial
Instagram: https://www.instagram.com/sataazoresairlines_official/
Twitter: https://twitter.com/_AzoresAirlines