If you want to get a job as a cabin crew member for Bluebird Airways, there are certain requirements you'll need to meet. You'll need to have excellent communication and customer service skills. Being able to speak multiple languages is also a plus. If you meet all of these requirements, then you may just have what it takes to become a Bluebird Airways flight attendant.
Also Read: How to Answer: Tell Me About Yourself
Bluebird Airways is a Greek airline that was established in 2008 and provides top-quality aviation services in Europe. The airline is committed to offering services under strict European standards and doing the best that it can. Aside from that, the company was founded with safety in mind and customer at heart.
The airline's flight attendants are an essential part of the company. They are the ones who take care of the passengers during the flight and make sure they have a safe and comfortable journey. Aside from that, the company believes in providing the best possible experience to its passengers and this is reflected in the high level of service provided by its flight attendants.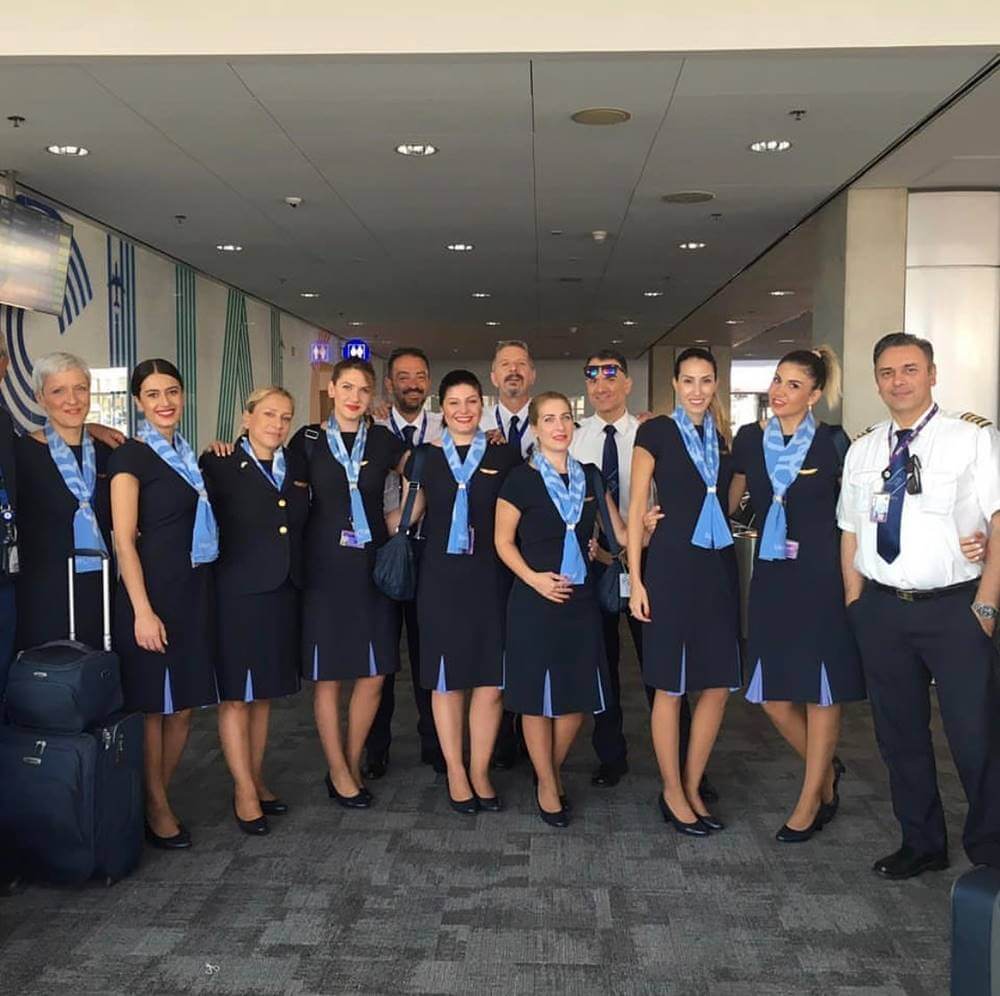 List of Requirements and Qualifications to Become a Bluebird Airways Cabin Crew
Flight attendants play a crucial role in achieving the airline's goals and objectives towards providing excellent customer service and a comfortable, safe, and reliable flying experience for its passengers.
Hence, to apply for the position, interested applicants must meet first the following requirements and qualifications set by the airline:
Applicants must have the willingness to work on a flexible roster, including weekends and public holidays.
They must also have no visible tattoos and piercings as per the company's policy.
They must be able to lift 50lbs from floor to above shoulder level, and the ability to reach aircraft overhead bins and storage areas.
Applicants must have the ability to communicate effectively. This includes being proficient in speaking and writing fluently in the English language. Being bilingual is an asset.
Applicants must have a warm personality, be energetic, dependable, outgoing, and a team player, and demonstrate leadership and exceptional interpersonal skills.
They must also be in good mental and physical health and be able to meet medical standards.
Preference is also given to candidates with previous customer service experience.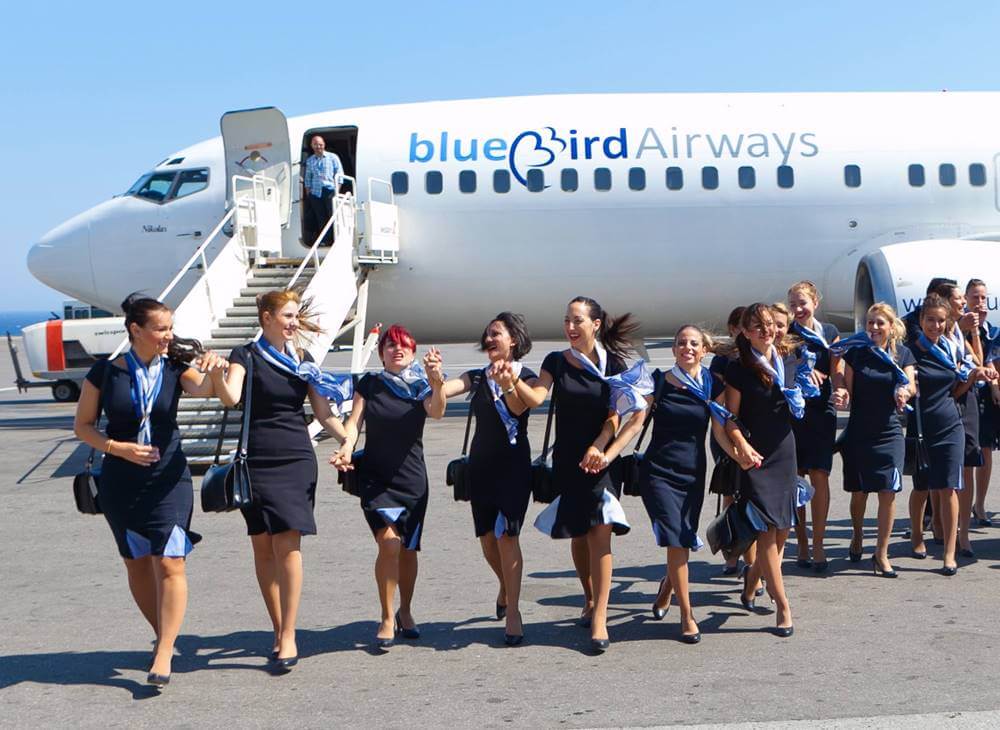 Application Process
Here is a step-by-step guide to help you with your application for a flight attendant position at Bluebird Airways.
Step 1: Go to and visit Bluebird Airways' official website and check for job vacancies here – https://www.bluebirdair.com/contact
You may also check out their LinkedIn profile to stay updated on their job postings here – https://www.linkedin.com/company/bluebird-airways/
Note that you should only check out their official pages and websites to ensure the legitimacy of the posts and listings. They post job vacancies and openings on their official website accounts, so be sure to check them out from time to time.
Step 2: After you have applied, wait for a response from the recruitment team. They will contact you if you were one of the shortlisted applicants.
Step 3: Prepare for an interview, exam, and submission of other requirements that they may require you.
Step 4: Successful applicants will undergo training provided by the company.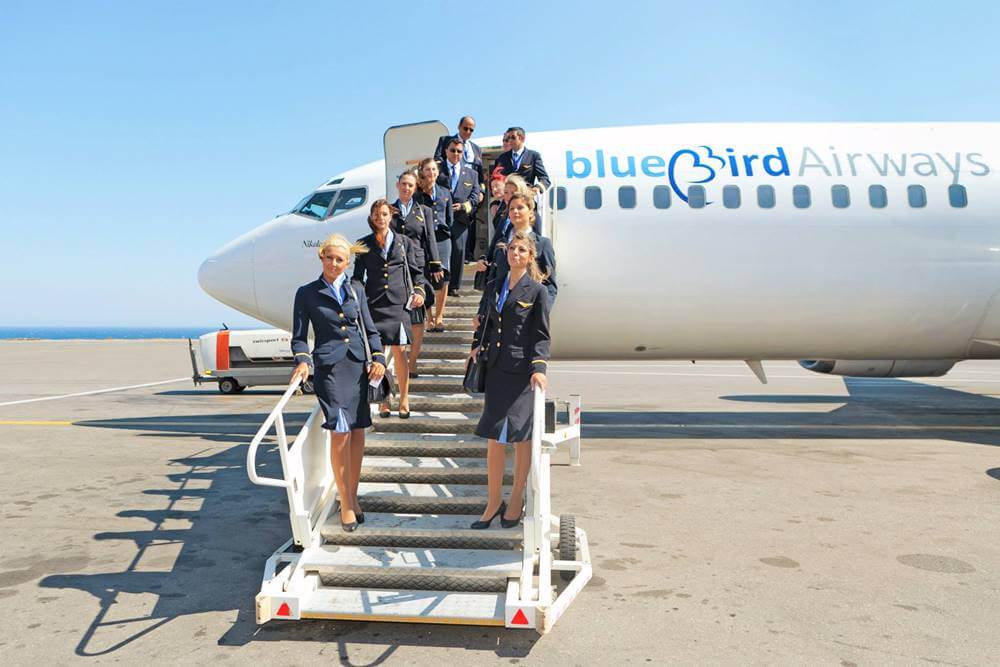 Salary & Benefits
The airline offers lots of benefits packages and a reasonable salary for their flight attendants. Some of these benefits include opportunities for career growth and excellent medical and dental coverage. Flight attendants at Bluebird Airways also enjoy their work-life balance and some travel perks and discounts.
The company also values its employees as they provide a training program for the development and improvement of their Team Members' skill sets. The company also offers a generous pension plan and health insurance for them.
Video: Bluebird Airways' Commitment Towards Excellence
This video was uploaded by Bluebird Airways on their YouTube channel and this shows the different departments of their human resources team working behind the company's success. Hence, through this video, you could see that Bluebird Airways treat its employees as an asset to the company.
To know more about the company and its current job openings, you can check out all of its official pages and websites.
Photos: Bluebird Airlines Cabin Crew Uniforms
Check out these pictures of Bluebird Airlines crew so you can see what they look like in uniforms:
Frequently Asked Questions
Here are some common questions about the requirements for Bluebird airlines flight attendants.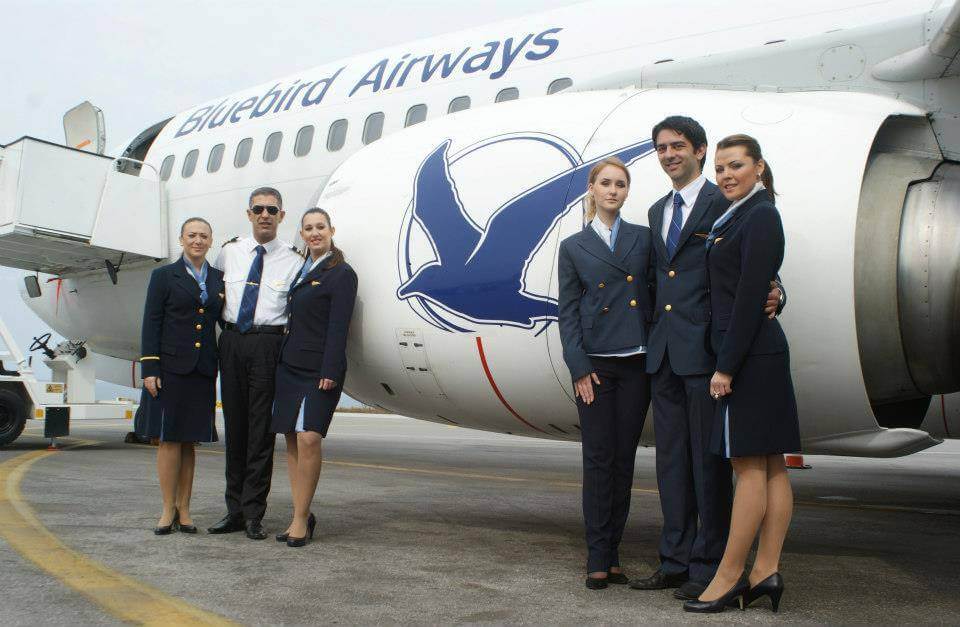 1. Can I still apply for a flight attendant position if I have visible tattoos and piercings?
Visible tattoos and piercings are not allowed on any airlines and that is the same with Bluebird Airways. They must follow the company's policy of "no visible tattoos and piercings" while in a cabin crew uniform.
2. What are some of the duties and responsibilities of Bluebird Airways flight attendants?
Some of the duties and responsibilities of a flight attendant include serving food and beverages, performing safety instructions and measures, and assisting passengers throughout their journey.
3. What personality traits are they looking for?
The company is looking for individuals with a warm and pleasing personality and who have a heart and care for people. Service-oriented individuals are essential to the company.
4. Do I have to learn another language?
Applicants must be proficient and fluent in English and the native language of the country. Bilingual applicants are welcome and that is an advantage.
5. How much experience is necessary before applying for a flight attendant position?
Previous customer service experience is not required but having an experience in handling and dealing with customers is an advantage.
6. What it is like working as a flight attendant at Bluebird Airways?
The job as a flight attendant is demanding but it is also rewarding as you get to receive a lot of benefits and travel perks aside from your basic salary. It is the work-life balance and traveling to different destinations and countries that flight attendants enjoy the most.
7. Do they provide training for newly hired flight attendants?
Training is provided before you start working with the company. This is to ensure that you have the knowledge about the job and to have the skills needed for the position.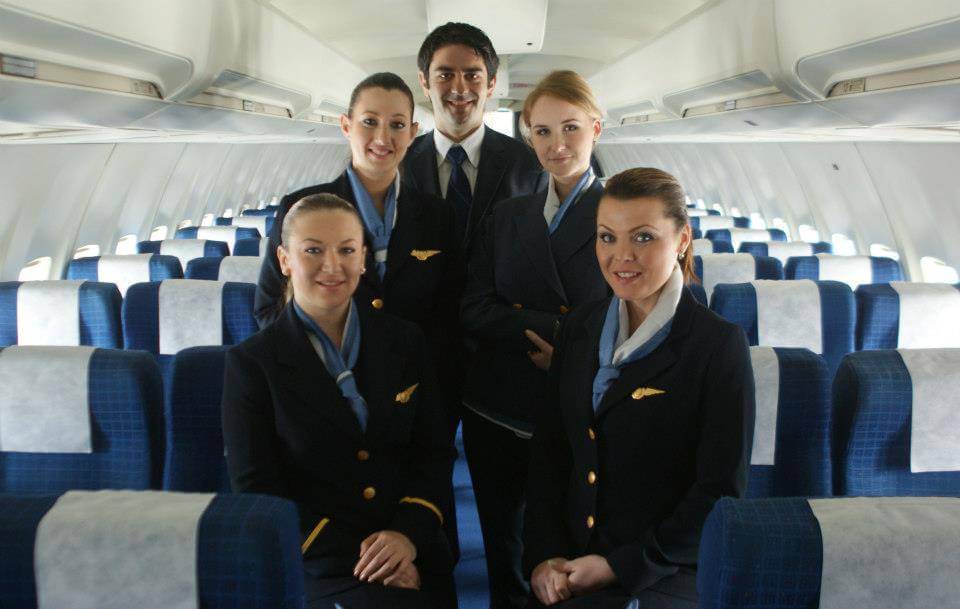 Summary
Bluebird Airways is a growing airline with routes all over the world, and they are looking for friendly and outgoing individuals to provide excellent customer service to their passengers. As a flight attendant, you will be responsible for ensuring the safety and comfort of passengers.
Overall, the requirements and qualifications to become a flight attendant for Bluebird Airways are not too difficult to meet. As long as you have a good head for customer service, possess the skills and essential qualities and personality of a flight attendant, and are willing to undergo some training, you should be well on your way to becoming a member of the cabin crew.
Bluebird Airways is a great airline to work for if you meet the requirements and qualifications. The flight attendant job is fast-paced and can be demanding at times, but it is also very rewarding. You get to enjoy and travel the world and meet new people, all while getting paid. There is also room for career growth and personal development.
Hence, if you think you have what it takes to be a flight attendant for Bluebird Airways, then we encourage you to apply. Good luck!