World Atlantic Airlines is an American Airlines headquartered in Florida. The airline operates on demand and cargo services to various destinations. Currently, World Atlantic Airlines searching for highly motivated and potential flight attendants to join the team. If you have the skills and capabilities of a flight attendant, do not waste more time and submit your application. As a world-class airline, World Atlantic Airlines is looking for flight attendants who can work well under pressure and who have a strong desire to meet the needs and demands of their customers.
Also Read: How to Become a Flight Attendant in USA
In this blog, you will learn more about the job duties, qualifications, and required training you must pass in order to become an official World Atlantic Airlines flight attendant. Furthermore, you will also see the recruiting procedures and submission of application documents below. Read on!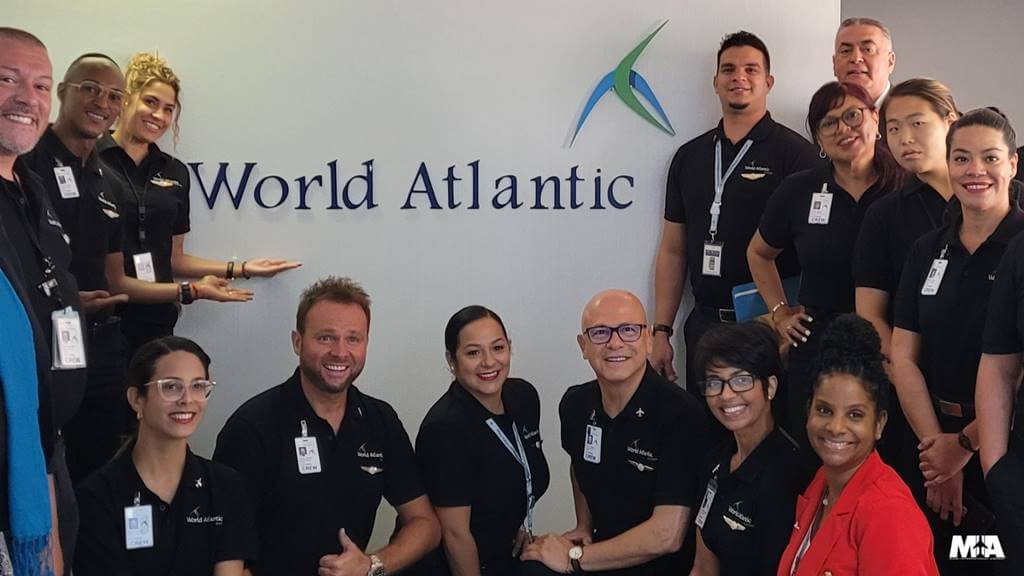 Overview of World Atlantic Airlines
World Atlantic Airlines was formerly known under the name Caribbean Sun Airlines. It was established in September 2002 in Ft. Lauderdale, Florida. Its first flight happened in January 2003 with Bombardier Dash 80-100 aircraft. The company began operations to extend the reach of its partner, Caribbean Star Airlines.
The airline announced its possible closing before the month's end in a press release on 9th January 2007. However, the airline attempted to relaunch after its suspended operations under Merengue Airlines Dominicana. However, the attempt was unsuccessfully pursued.
Years passed, and Mr. Tomas Romero, an expert in the airline industry, bought the company. Changes to the company's business necessitated a rebranding. Therefore, the company's old company name, "Caribbean Sun Airlines," was replaced by World Atlantic Airlines.
Mr. Romero applied for a new Airline Operating Certificate in August 2010 that allowed World Atlantic Airlines to start providing flights in September of the same year and was eventually approved as 14 CFR Part 121 Supplemental Carrier.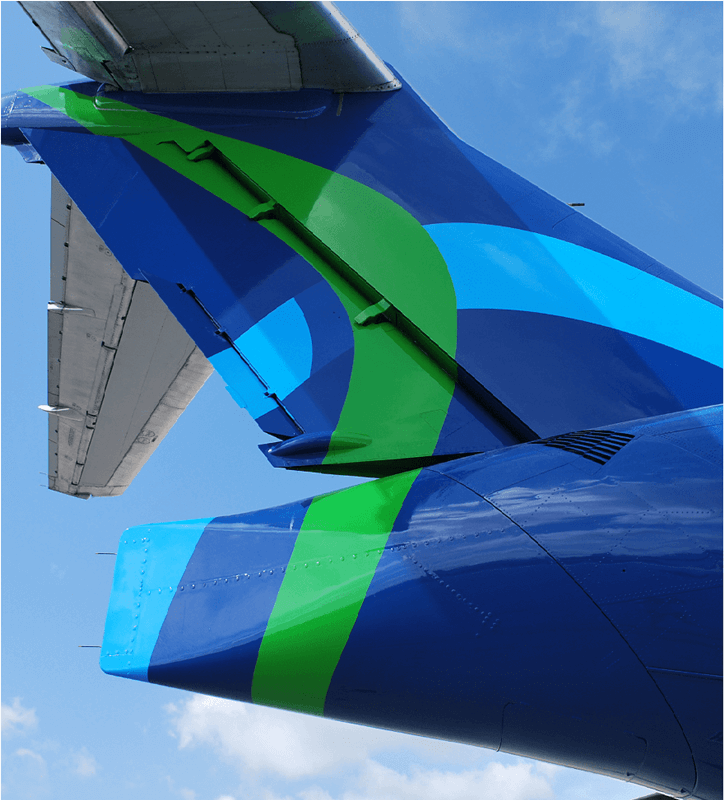 Responsibilities
Flight attendants are responsible for the safety of every passenger throughout the whole flight duration. They are in charge of keeping the cabin and common areas neat, stocking it with refreshments, and maintaining the operational status of safety devices.
The following are the essential responsibilities of World Atlantic Airlines:
World Atlantic Airlines must routinely check the terminal and plane security to keep the safety of everyone on board.
Assist in the management and verify that all airline procedures are carried out as planned by FAA guidelines.
Giving first aid to wounded passengers, evacuating an aircraft full of people, and dealing with unusual scenarios are all examples of emergency procedures that World Atlantic Airlines flight attendants should be familiar with.
Handle all communications with higher-ups and flying itineraries and safety plans.
All company property should be in perfect condition according to the guidelines outlined in Flight Attendant Manual.
Providing updates to passengers within a reasonable time range.
Follow World Atlantic Airlines' policies and ensure the well-being of all customers at all times.
Participate in company-sponsored training programs and provide updates on safety management trends.
Uphold the highest standards of professionalism and business etiquette at all times, and make sure all company guidelines are followed.
Provide in-flight catering and beverage service and attend to other passenger requirements per company rules.
Inform the passengers of all the aircraft's safety measures and emergency protocols.
Assessing risky situations and providing viable solutions to ensure everyone's safety.
Help with passenger checks, cabin preparation, and safety checks to guarantee the safety of all passengers and flights.
Constant monitoring and management of safety activities to keep aircraft at a high safety standard.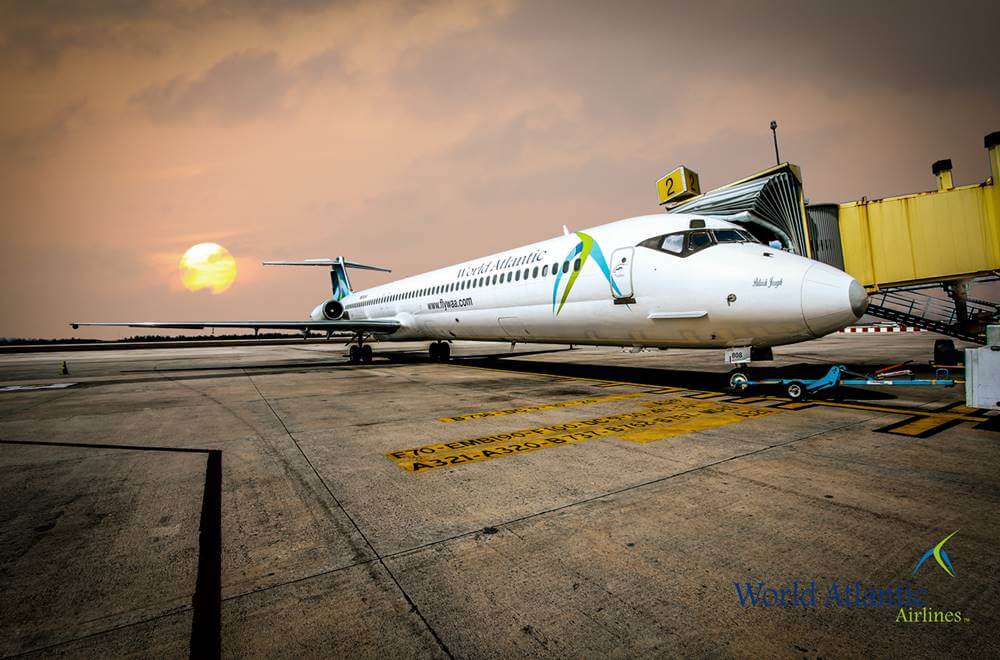 Qualifications
The applicant's background check must be satisfactory and not reveal no significant red flags in the previous decade.
Ability to spend considerable time at one of the company's crew bases is required.
At least three years' worth of work experience in customer service.
High school diploma or bachelor's degree.
Spoken and written English proficiency are required.
An applicant should present a valid United States passport.
Must be at least 21 years old and above.
Other Requirements:
Ability to pull, push, or otherwise control a beverage cart.
Able to walk or stand for an extended period.
Able to move up to 70 pounds of objects.
Proven capacity to travel long distances, crouch, twist, bend, squat, and function in other uncomfortable postures in galleys and airline halls.
The applicant must have no trouble with the harness and stock jump seat.
You must dress and act as a flight attendant when you are on the clock.
Tattoos should never be shown for public view. These include, but are not limited to, the feet, hands, legs, arms, face, and neck.
Ability to walk down the plane's aisle facing forward and through the over-wing door.
Ability to tune out background noise and focus on talks with customers and co-workers in a fast-paced setting.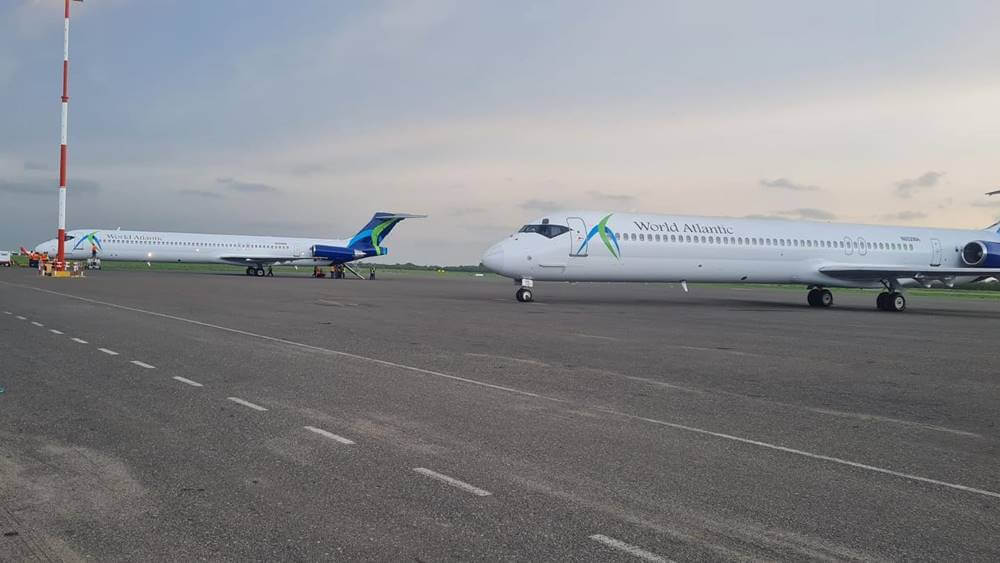 How to Become a Cabin Crew for World Atlantic Airlines
If you are interested in applying for a flight attendant job with World Atlantic Airlines, please review the steps outlined below.
1. Go to World Atlantic Airlines' Official Careers Page

The first step to becoming an official World Atlantic Airlines flight attendant or cabin crew member is to visit their official website, go to their career page, and view their cabin crew hiring positions. To view their official website, click here: https://www.flywaa.com/.
When you view their career page, click the menu bar on the upper right corner, and view CAREERS. Open positions for flight attendants are listed on FLIGHT CREWS at the bottom part of the page. When you find your desired application, click APPLY.
2. Enter your basic information on your online application.
After clicking APPLY, you will see a pop-up message asking for your basic information, such as your phone number, email address, and name. Furthermore, you also have to submit your most updated resume.
3. Wait for notification to proceed to the next stages of the hiring process.
Now that you have sent them the preliminary materials and information they requested, you should wait a few days or a week for them to email or call you for your confirmation. It is worth noting that job confirmation is something that takes time to be done.
Once you have been shortlisted, you will be scheduled for further assessment which can include an interview. Make sure you are well rested and prepared for this assessment day as it can take from less than an hour to a whole day, depending on the number of applicants.
Salary and Benefits
World Atlantic Airlines pay their flight attendants and cabin crew members hourly. The average airline flight attendant's hourly rate is 30.56 USD, with a monthly guarantee of up to 60 working hours.
Furthermore, working at World Atlantic Airlines will give you access to the following benefits:
Life insurance
Vision, Dental, and Health insurance
Disability insurance
The company will give you a per diem pay for international and domestic flights
Video: World Atlantic Airlines
For potential flight attendants at World Atlantic Airlines, the video shows the safety instruction session followed by the company. They show how to put on an oxygen mask, fasten a seatbelt, demonstrate in-flight procedures, and communicate using hand signals, all while in flight. You will be using the same gear in simulations and actual flights.
Photos: World Atlantic Airlines Photos
Check out these photos of World Atlantic Airlines' Flight Attendants as well as some photos of their aircraft fleet.
Frequently Asked Questions
To give you further details about applying for a cabin crew position at World Atlantic Airlines, below are the frequently asked questions and their answers:
1. Can I apply at World Atlantic Airlines if I have a tattoo?
Having a tattoo does not mean you can't apply for a flight attendant position at World Atlantic Airlines. In fact, you can still proceed to the application process with a tattoo as long as it is not visible to the public. This means only those with tattoos on their feet, hands, legs, arms, face, and neck. As long as your tattoo is coverable by your uniform or clothing.
2. Are applicants without customer service experience allowed to apply to WAA?
Unfortunately, World Atlantic Airlines only accept applicants for cabin crew positions with at least three years of customer service experience. Fresh graduates should acquire customer service experience before applying to this airline.
3. Does World Atlantic Airlines conduct a background check?
World Atlantic Airlines conducts a background check on its applicants like other airlines. Their background check covers any criminal records you have in the past ten years. This ensures that they will only accept applicants with a clean record.
Summary
If World Atlantic Airlines hires you, it will be your responsibility to ensure the well-being of passengers at all times. You will be required to go above and in providing excellent service to clients and deal effectively with any unforeseen complications that may arise. The ability to deliver outstanding customer service and maintain composure under pressure, as well as previous experience working as a flight attendant, is highly desirable.
Contact Information
WORLD ATLANTIC AIRLINES 
Address: 6355 NW 36th Street, Suite #100 Virginia Gardens, Florida 33166, U.S.A.
Telephone Number: +1 305 722 61 00
Website: www.flywaa.com
Facebook: https://web.facebook.com/flywaa/
Instagram: https://www.instagram.com/flyworldatlantic/?hl=en