IndiGo is India's largest passenger airline. The said airline primarily operates as a low-cost carrier in India's domestic air travel market. InfiGo is committed to three pillars low fares, on-time performance, and courteous and hassle-free service. From a single-plane carrier in 2006, it grows into a fleet of over 280 aircraft today. This is all because of the high operational reliability, and award-winning service – IndiGo is one of the most dependable airlines in the world. IndiGo now serves 100 destinations, 74 domestic and 26 international fights.
Also Read: How to Answer: What Does Excellent Customer Service Mean to You?
As a part of IndiGo Cabin Crew department, you will be in charge of providing a delightful service experience to passengers while maintaining high service quality standards. The flight Attendant's primary responsibility is the safety and security of the passengers on board. You also need to go through three months of intensive training before they get on the plane as a flying crew. Cabin Crew experience is not required to join Indigo, what you need to prepare is the following: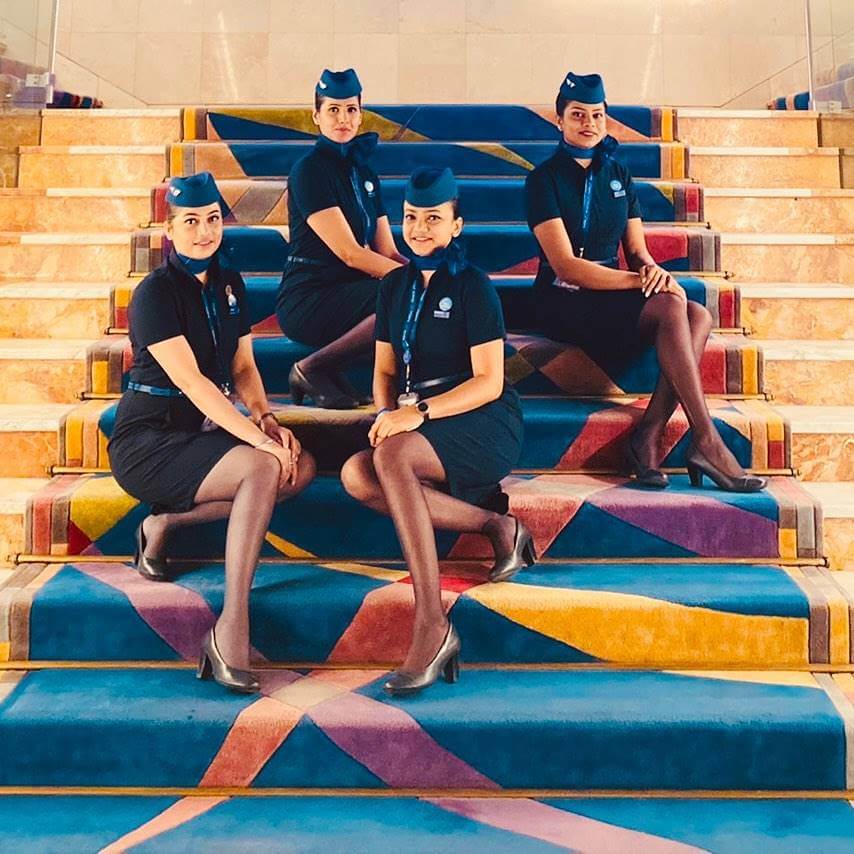 List of Requirements and Qualifications to Become an IndiGo Cabin Crew
Aspiring Cabin Crew Without Experience:
You must be a Female Indian National.
Must be between 18 and 27 years old.
Must be a holder of an Indian passport.
A minimum of 10+2 education from a recognized Board or University is required.
Fluency and clarity of speech in both English and Hindi are required.
Height must be at least 155 cm.
Your height must be proportionate to your weight.
Positive body language and well-groomed appearance while in uniform.
No visible tattoos.
Additional Requirements for Aspiring Cabin Crew With Prior Experience:
Must be at least 21 years old.
Competency card/SEP card with two endorsed recurrences.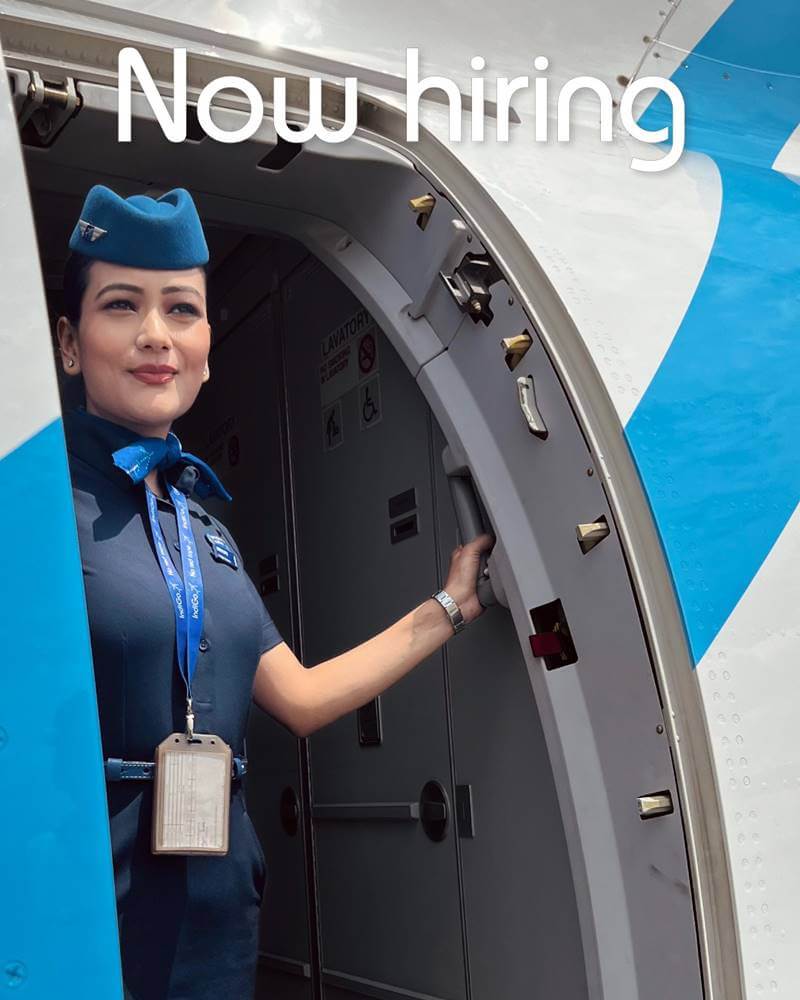 Application Process
Step 1: Before applying, learn everything you can about IndiGo. Focus on searching about the role, and the eligibility requirements. You can apply on the online recruitment portal through this link: https://careers.goindigo.in/ifs.html
Step 2: Evaluation Day. The assessment day may be divided into parts. This is the time when you need to highlight your skills. The evaluation includes a personal interview, a group interview, a communication assessment, and a  medical assessment. If you passed the first round, you can proceed to the next step. During the assessment period, you will meet many IndiGo employees who will answer any questions you may have.
Step 3: Once you have completed all of the interview rounds, you will be given an employment offer. Following that, you will be informed about the necessary documentation and the pre-joining process. Before you can officially be onboard, you must follow and complete all of the steps of documentation and pre-joining IndiGo.
Step 4: The pre-employment health and security checks will begin. Following the completion of the background checks, you will be contacted to confirm your training date and base. Training may last three months, you need to pass this in order to successfully get the job as a flight attendant.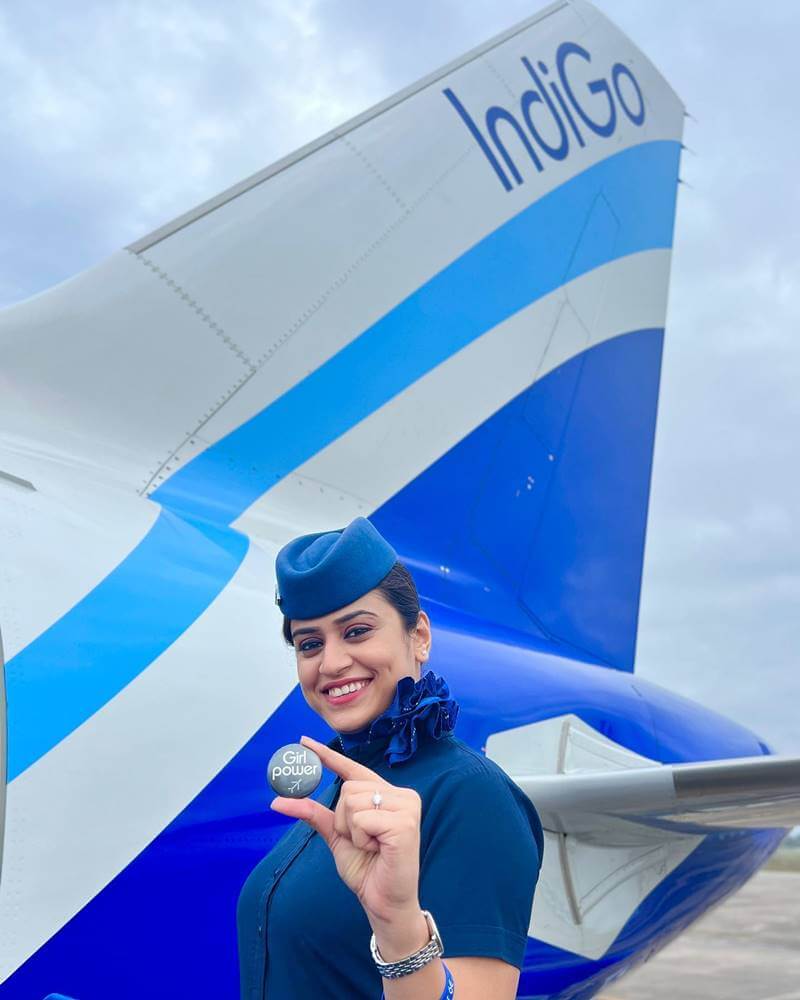 Salary and Benefits
The average monthly salary for a Cabin Crew at IndiGo is $40,548. The extra pay is estimated to be $789 per month. Bonuses, stock options, commissions, profit sharing, tips and perks are all possible forms of additional compensation.
Video: Review: IndiGo A320 – The WORLD's BEST BUDGET AIRLINE?
Is IndiGo the best budget airline in the world? Famous airline vlogger Josh Cahill. During this economy flight, you will see how the Cabin Crews of IndiGo Airlines welcome every passenger entering the plane, and assist them with their seats, and the menu they have to offer. Josh also shows what's inside the IndiGo A320 aircraft, including the comfort room it has on board.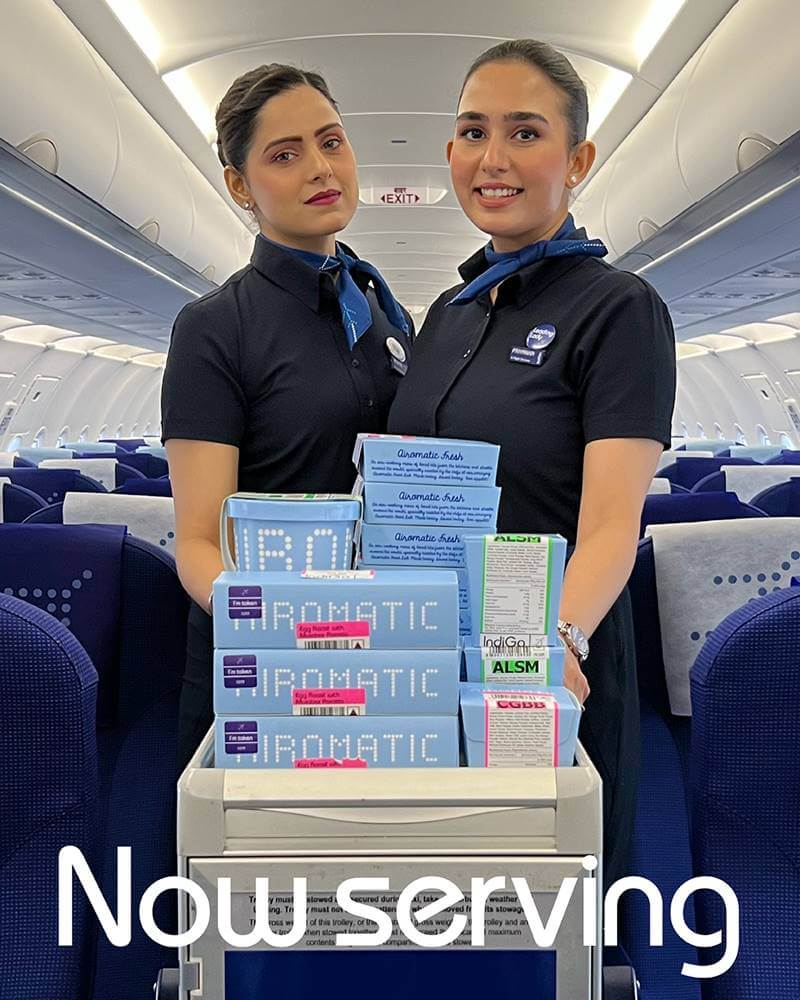 Photos: IndiGo Cabin Crew Uniforms
Check out these pictures of Indigo crews so you can see what they look like in uniforms:
Frequently Asked Questions
The following are some of the common questions asked about IndiGo:
1. Can I reapply after an unsuccessful application last month?
If you are unsuccessful in the final round, there is a 3-month waiting period to reapply for the interview.
2. Can male applicants apply for cabin crew positions?
IndiGo only hires female candidates for cabin crew positions; male candidates may apply for any other available positions on their career page here: https://careers.goindigo.in/
3. What documents are required at the time of application?
Passport
Pan Card
Aadhar Card
Mark sheet of Class Xth and XIIth from a recognized Board or University
Email/Letter of Relieving/Resignation from the last Employer (to whomsoever applicable)
4. What is the maximum age limit for applying for a cabin crew position?
For freshers/inexperienced candidates, the maximum age to apply for a cabin crew position is 27 years.
5. What is the minimum height requirement for cabin crew?
The minimum height requirement is 155 cm.
6. What is the duration of the cabin crew employment agreement?
The employment agreement for cabin crew is valid for three years from the date of hire.
7. Is it possible for me to request a base transfer?
Once you join the organization, you can request a transfer of base, which may be considered subject to a vacancy in the other location requested.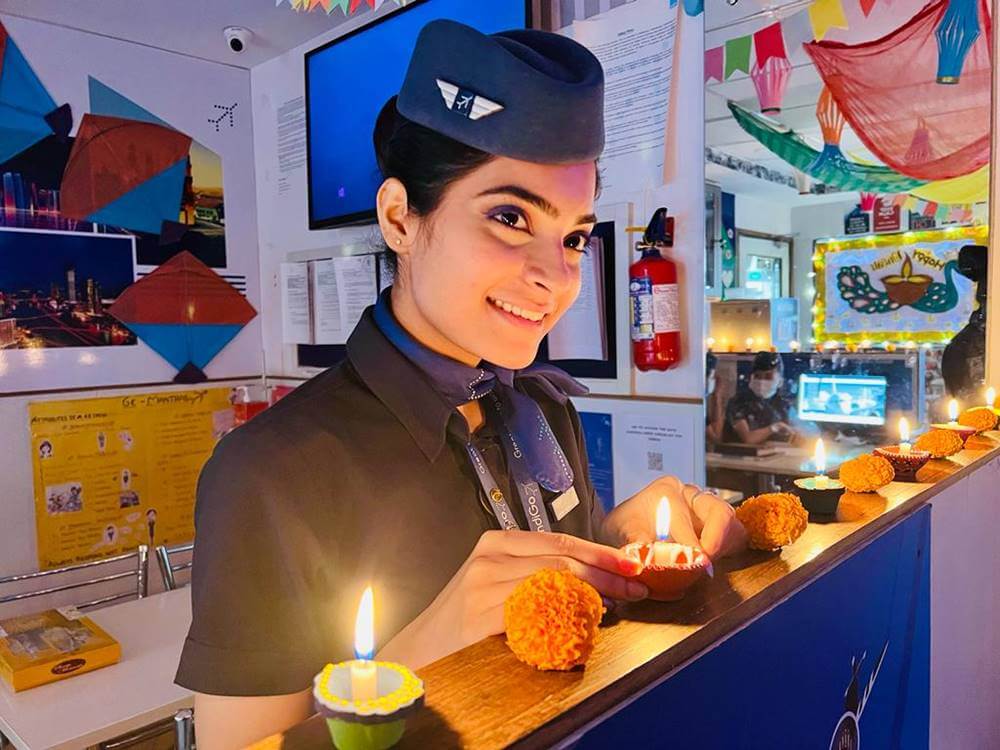 Summary
IndiGo is India's largest airline. Despite this standing, the airline continues to provide low-cost airfare for its customers. If you want to become a part of this huge airline in India, make sure to have all the requirements above. IndiGo does not accept Male FAs, but who knows? Maybe in the coming years, they will give chance to male cabin crews.
Being a flight attendant might be a luxurious job, but keep in mind that it also has a huge responsibility, especially when it comes to safety. If you have customer service skills and you want to travel the world for free while getting paid – pursue this career. IndiGo is one of your best bets in India.