Being part of CommuteAir Airlines Cabin Crew is the ideal way to get your wings. That being said, here's a comprehensive guide about everything you need to know about becoming a flight attendant with this company. This includes essential tips about the company's background and the qualifications and step-by-step process you need to follow to apply as part of their team.
Also Read: Money Saving Tips for Cabin Crews
That being said, CommutAir is actively recruiting deserving and qualified individuals to join their ever-growing team of aviation professionals. The company takes great value in choosing the recruits suitable for their expanding team, especially since they want to ensure that the employees can provide exemplary service to the passengers. More than that, being a flight attendant also means that the safety and security of the passengers are in your hands, making it a noble yet responsibility-heavy job at the same time.
If you think you possess a pleasing personality paired with great interpersonal skills, then maybe applying for CommutAir is worth the shot. The process of becoming a flight attendant is never easy, but it is a path worth pursuing anyway as long as your heart is in it.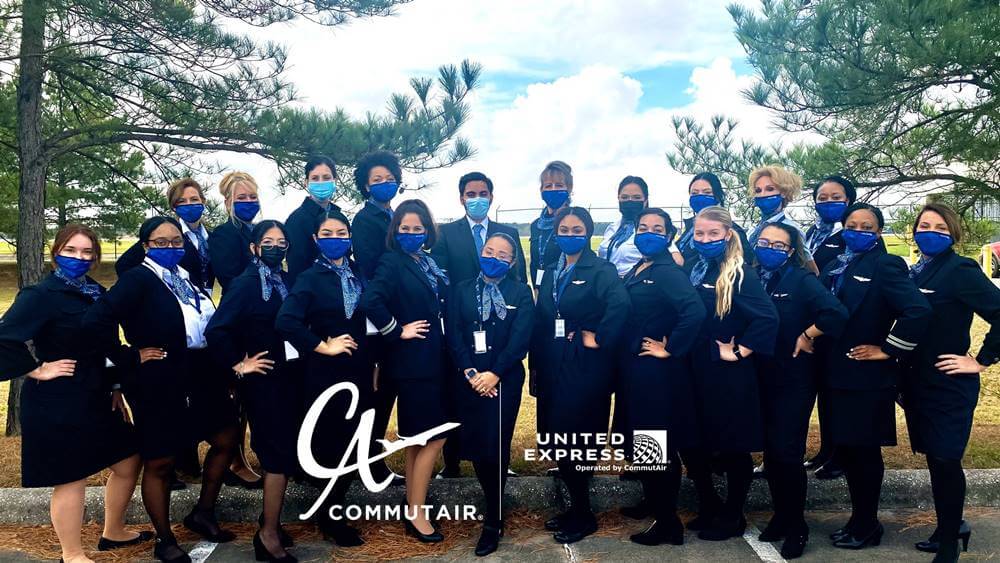 Overview of the CommutAir
Founded in 1989, CommutAir is a regional US airline operating more than 1600 weekly flights on behalf of United Airlines as a partner of United Express. It schedules flights bound to 56 US destinations and three in Mexico with the aim to connect communities and people to the world through the United's global network.
Its main headquarters is situated in Cleveland, with major hubs in Washington Dulles, Houston, and Denver and maintenance bases in New York, Houston, Albany, and Lincoln, Nebraska. The CommutAir family is committed to improving the lives of people who make up the diverse community, involving themselves through active efforts in education, nonprofit organizations, and more. Moreover, it also values the importance of educating children about Science and extensively supports women in Aviation as part of their core goals.
Currently, CommutAir is actively looking for talented individuals to join their team of over 1,500 diverse and skilled professionals who collaborate and work together to solve the challenges that each day brings. Most importantly, they do this while ensuring that their services revolve around safety, efficiency, security, and dependability.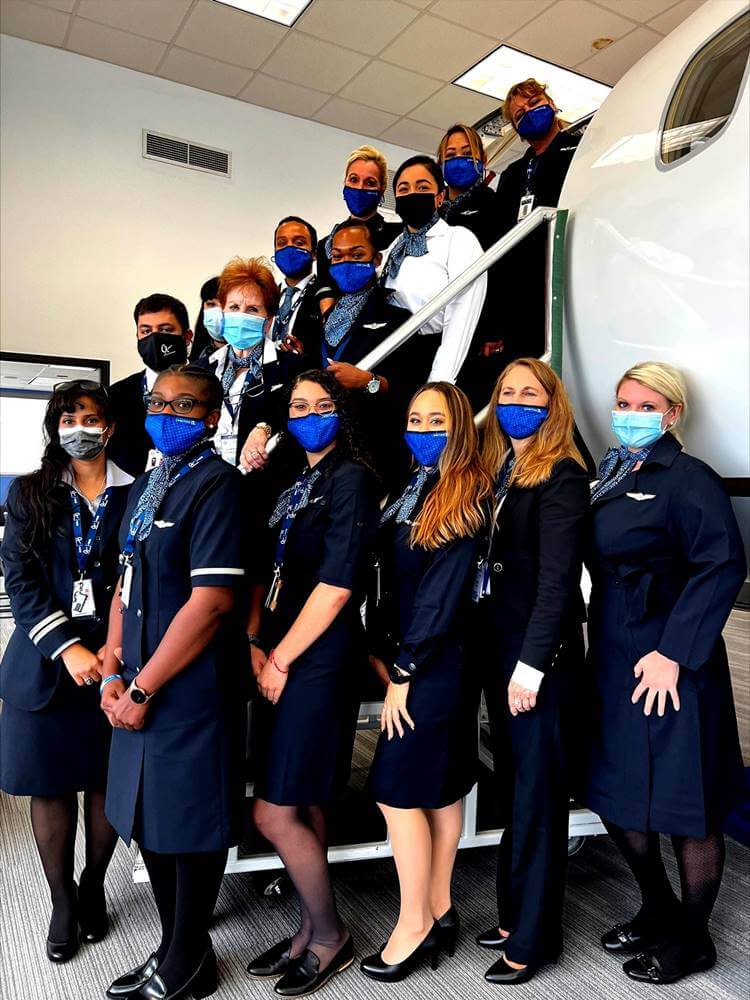 Responsibilities
Flight attendants are tasked with assisting in the performance of inflight safety, such as cabin preparation duties and customer service. More than that, they are also responsible for cooperating and communicating with the ground and flight crews to ensure safe flights.
Here are the responsibilities that come with being a CommutAir flight attendant:
Provide outstanding customer service and assist passengers on board while representing the company's name (CommutAir and codeshare partner United Airlines)
Ensure safety standards are met onboard and that passengers comply with the company regulations and policies
Be always prepared to handle sudden emergencies during flight.
Accomplish important paperwork and checklists and make reports
Comply with the company policies stated in the employee handbook and flight attendant manual.
Communicate effectively with the ground crew and pilots to ensure that flight operations are safe and efficient.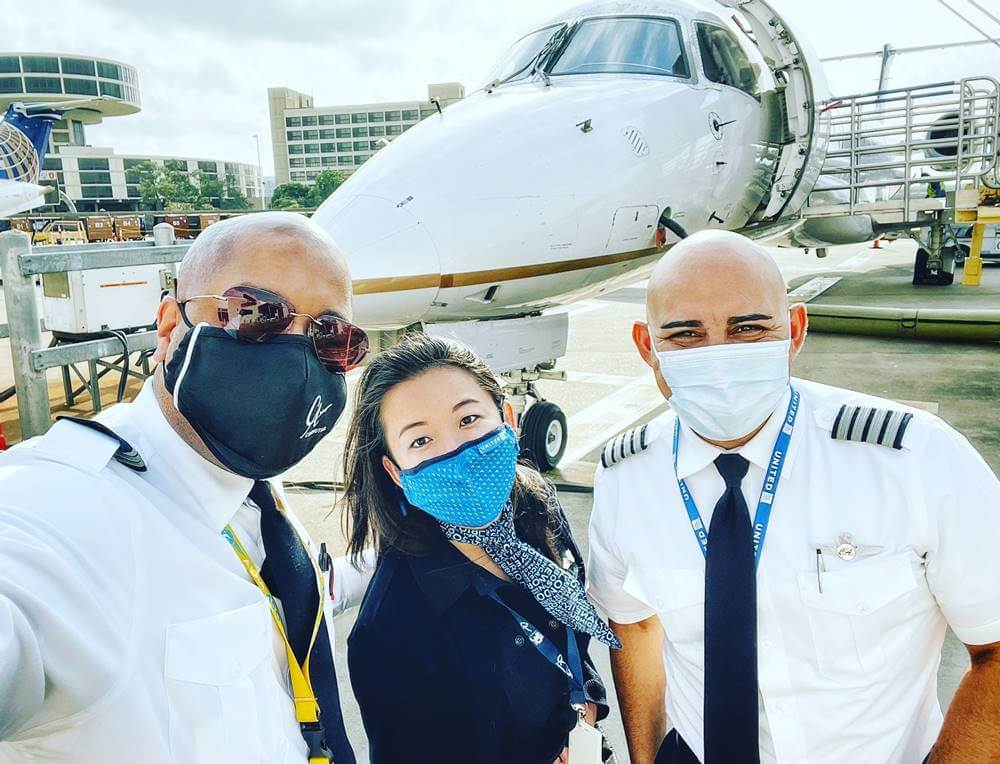 Qualifications
Before you become part of the CommutAir cabin crew, you must consider the necessary qualifications the company is looking for in its potential recruits. Having a particular set of standards enables the company to search for the most skilled candidates worthy of landing the job. Because of this, you must make sure that you meet all the qualifications demanded by the nature of the work. Here are some of them.
At least 21 years old
Legally authorized to work within the United States.
Must have a minimum of two years of customer service experience
Must be fluent in the English language, whether it be spoken or written
Must be able to work at any of CommutAir's crew bases located in Newark, Denver, Washington Dulles, or Houston
Satisfactory 10-year background history, including your criminal background
Those convicted of a felony or criminal misdemeanor within the last five years are not qualified for a cabin crew position due to Canadian Immigration rules. This also applies if you have been on probation or convicted of a DUI/DWI misdemeanor for the last ten years.
Document Requirements to Prepare
Valid United States or Foreign Passport with applicable Visas
Must have the right to travel in and out of the United States freely, as well as to and from all the cities that the company serves without restriction
High school diploma or General education degree (GED)
Updated CV or resume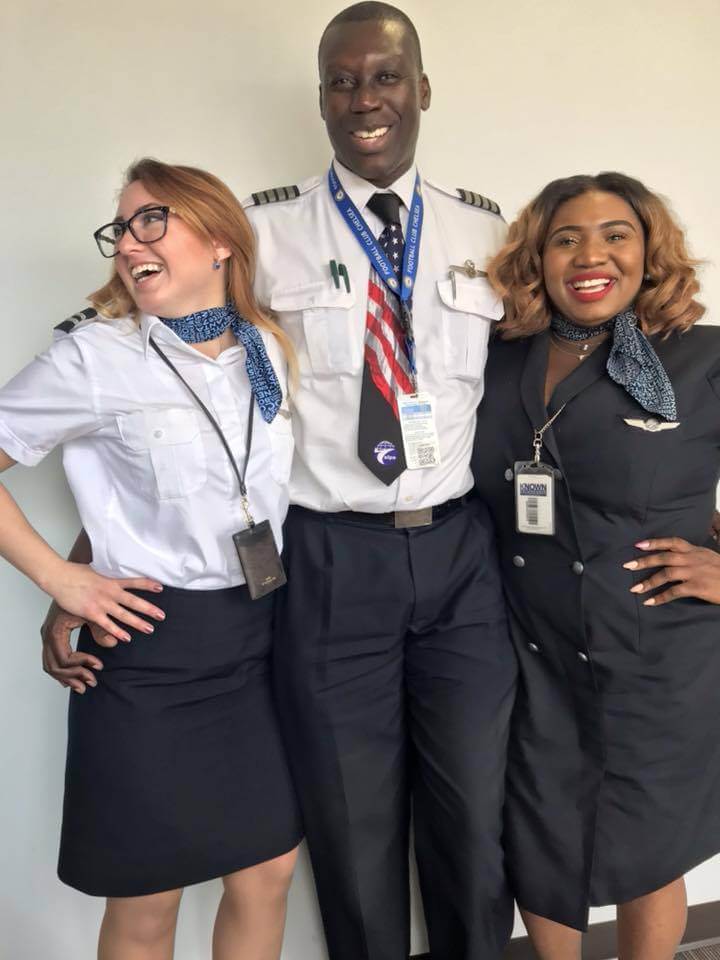 Where to Apply for a Job for CommutAir Online
To apply for a job in CommutAir, you can easily visit their official careers page and select the job position you wish to apply for to gain more details. You can also check out their Glassdoor and LinkedIn page for available job vacancies.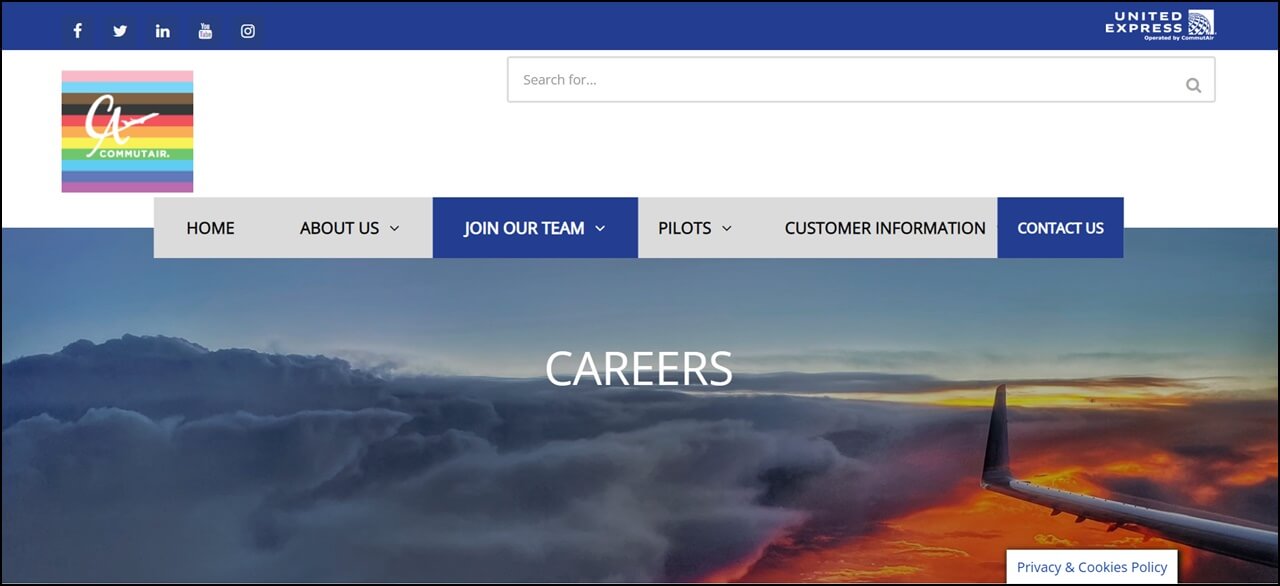 It would also be a good idea to follow any of their social media pages listed at the end of this article to be well-updated on upcoming announcements or important information that will be useful for your application.
How to Become a Cabin Crew for CommutAir
CommutAir offers both online application and open-day mass hiring events to recruit job-seekers interested in being part of their cabin crew. However, the rapidly changing situation with COVID-19 has significantly restricted CommutAir's recruiting events, which is why it may be more convenient to go through the application process online.
Nonetheless, you can always check out any of their upcoming recruiting events on this page and contact the venue for confirmation before you make plans to attend as part of the COVID-19 protocol.
Step 1: Visit CommutAir's Career page.
You will see various job vacancies along with their respective locations. Select Flight Attendant under Flight Operations (location is up to your discretion) and read through the details shown on your screen before applying.
Step 2: Select 'Apply for this Position.'
Once finished, you can apply directly on CommutAir's website or through their Indeed page. This will redirect you to a new page where you will have to answer some questions for evaluation. Make sure to follow instructions along the way to avoid wasting time.
Step 3: Be prepared for the interview
After extensively following through with all the instructions, you'll have to wait for a recruiter to contact you. You can use this waiting time as an opportunity to get more knowledgeable about the company as well as the position you're applying for.
After this, you can either be invited to an Open-Day Hiring event or be invited to a video interview if the current times do not permit a face-to-face encounter. This is typically the final stage of the application process apart from the flight attendant training, so make sure to give your best.
Monthly Salary of a CommutAir Flight Attendant
On average, a CommutAir flight attendant earns about $40,362 annually or about $19-$22 per hour, inclusive of great perks and benefits that come with landing the job. CommutAir provides you and your eligible family members with a valuable and comprehensive benefits package such as:
Medical, Dental, Vision, Group Life and Voluntary Life Insurance
Employee Travel
Short Term Disability and Buy-up options
Sick time
401k
Employee Discounts
Employee Assistance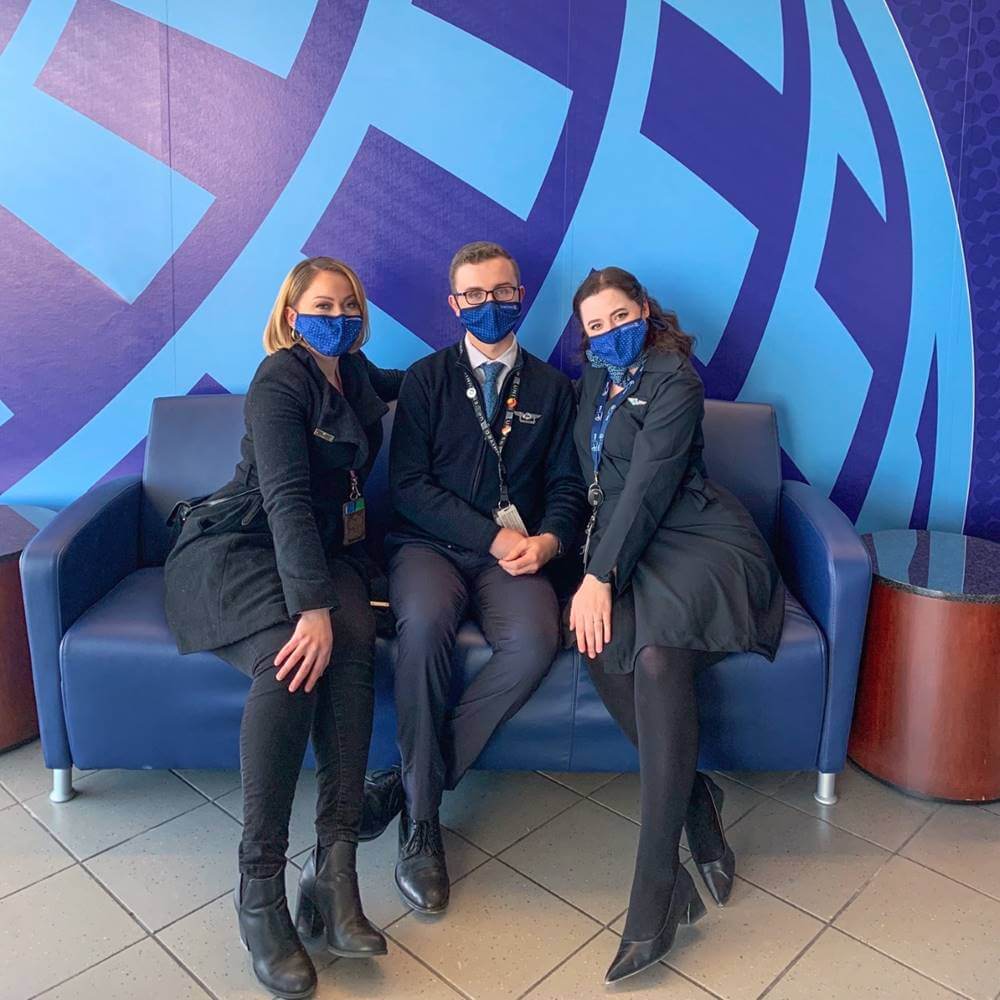 Video: Being a Flight Attendant Made Me a Better Person by CommutAir
In this video, CommutAir Flight Attendant Ashley Marroquin shares how being a flight attendant has helped her become a better person. She details how she has become more situationally aware, empathetic, and sensitive to other people's needs. These are traits that she has carried with her outside the premises of her job and have helped her handle things better as a person.
Photos: CommutAir Flight Attendant Photos
Check out these beautiful and exciting photos of CommutAir Flight Attendants. If you wish to be a part of this company, check out these photos to give you an idea about working for the airline:
Frequently Asked Questions
1. Can I pick my base?
CommutAir's bases are located in Washington Dulles, Newark, Houston, and Denver. While the company does not guarantee that you will be assigned based on the location of your choosing, they nonetheless try their best to accommodate your request in conjunction with their operational needs.
2. Do I need to live on base?
No, you do not. Flight attendants can live in any part of the world as long as they can arrive at their designated base to start their shifts. CommutAir pays for parking as well.
3. What do flight attendants make?
There are two ways for flight attendants to get paid: duty hour vs. flight hour. Flight hour refers to the moment the aircraft door closes up to the moment it opens. Meanwhile, duty hour is when your assigned reserve shift ends or when your last flight of the day has been completed.
You will be paid a minimum monthly guarantee of 75 hours, whether you fly 37.6 hours, 74.5, or 20 hours. This is a guarantee. You can opt to fly more than 75 hours, where you will be paid more for.
4. Am I paid during training?
Yes, you will be paid during the ground training.
5. What is the per diem?
You will also be paid per diem for your expenses and meals at about $1.75 per hour for each hour of your shift, tax-free.
6. Is there a holiday pay?
Of course, you will also be paid extra for the holidays you work, as per the union agreement.
7. Are there physical restrictions?
CommutAir flies the Embraer ERJ-145, which seats 50 passengers. According to the FAA, there is only 1 flight attendant on each flight, so all the flight attendants must be comfortable with the idea of working independently.
8. Are there height requirements?
Not really, but due to the aircraft's compact size, flight attendants whose height ranges from 5 feet to 5 foot ten inches can operate in the cabin more successfully than the others.
9. Will I work on weekends/nights/holidays?
The airline industry operates 24 hours a day and seven days a week. Being a flight attendant is not your usual 9-5 job since some shifts can go as long as 16 hours. There are instances where you're scheduled late nights, holidays, or early mornings. However, you can have a minimum of 11 days off per month. Once you've established enough seniority, then you'll be able to bid for more desirable schedules.
10. What will my schedule be?
Paid ground training is usually held at the training center located in Houston, Texas. The training is three weeks long, followed by approximately one week of initial operating experience. You're not permitted to go home during this time.
After training, you will be given a reserve schedule posted at 6 pm the evening immediately before your next day report time.
Summary
If being a flight attendant in CommutAir is a job you think is suitable for you, then make sure to comply with the requirements and the qualifications so that the application process will be much easier for you.
Contact Information
COMMUTAIR
Address: 24950 Country Club Blvd. Suite 200, North Olmsted, OH 4
Telephone Number: (440) 779-4588
Website: www.flycommutair.com
Facebook:https://facebook.com/commutair/
Instagram: https://www.instagram.com/flycommutair/
Twitter:https://twitter.com/flycommutair