Brussel Airlines is Belgium's flag carrier and also its pride when it comes to aviation service. The airline company continuously pursues outstanding customer service to be the most reliable airline. To Brussels, every passenger is a family member whom they would do anything for, even going to extra lengths to assist them on their needs.
Also Read: Venice Layover Guide: Best Things to Do in 24 Hours
To fulfill this mission, they are inviting competitive and highly qualified individuals who are willing to go beyond when serving others. Candidates must be very open to opportunities and challenges and see it as a way to enrich their personal and career lives. Flight attendants must be able to keep up with the fast-paced innovation within the aviation industry while constantly accomplishing every task at hand.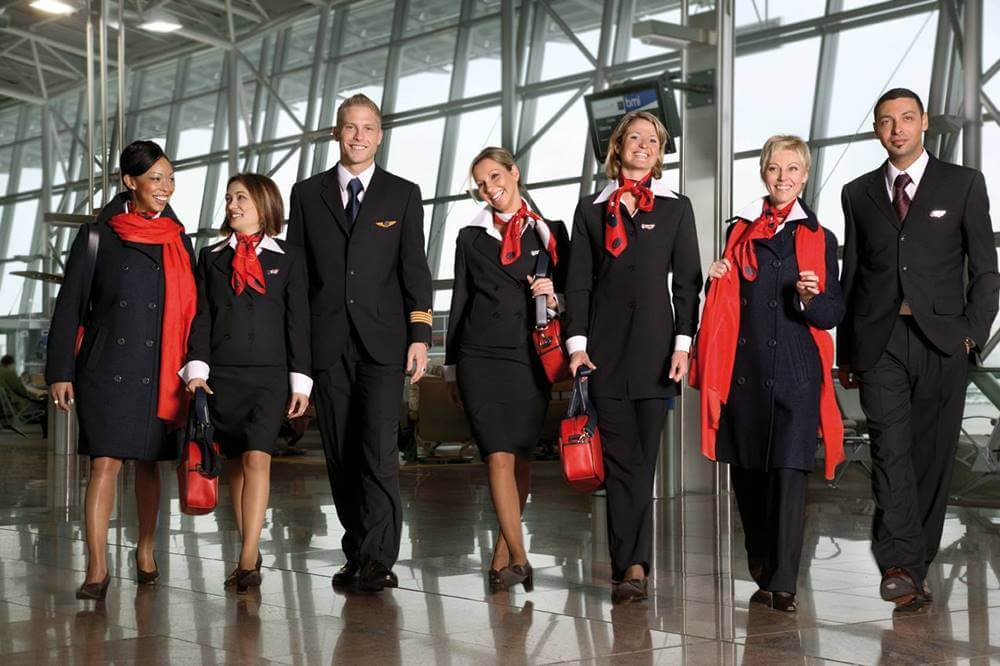 List of Requirements and Qualifications to Become a Brussels Airlines Flight Attendant
Flight attendants are the perfect host when it comes to giving top-notch excellent service to the passengers. However, to ensure that Brussels Airlines hire candidates that can fulfill this expectation, listed below are the qualifications that they are looking for in their flight attendants:
Valid Passport
Eligibility to travel in all routes and destinations where Brussels Airlines operate
Proficiency in both spoken and written English, French, and Dutch (at least on an A2 level)
Fluency in other languages aside from the 3 mentioned above is an asset
Has completed education
Exemplary personal qualities such as being patient, sociable, and compassionate
Ability to listen attentively and assist on the passenger's needs
Ability to be calm in stressful situations, especially on emergencies
Willingness to work on holidays, irregular working pattern, on-call duties, and during the weekends
Cultural sensitivity and openness
Ability to swim up to 25 meters unaided
Willingness to work on both long haul and short haul flights
Clean criminal record
No visible tattoo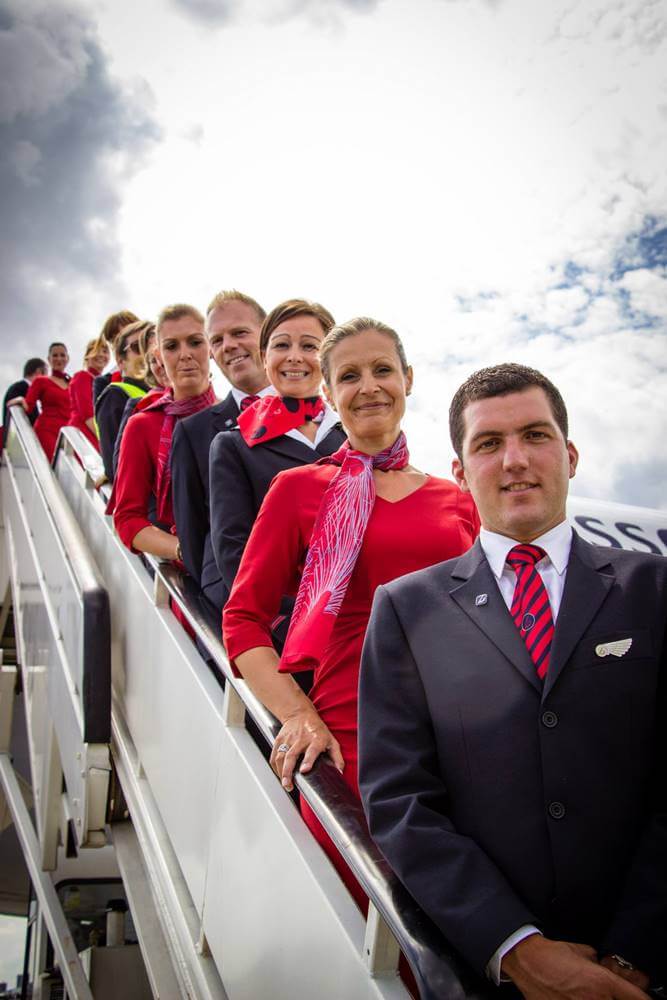 Application Process
Step 1: Carefully prepare your work portfolio
Obtain all the documents needed not only on the online application but throughout the hiring process. Prepare your CV or resume, diploma, medical certification, motivation letter, and valid passport.
Step 2: Submit your documents online
Always check their official career website to be updated on the latest vacant positions, yearly schedules, and urgent changes here: https://brusselsairlines.cvw.io/?lang=en-US&section=e27b536b-c783-5b7c-269e-0a9e7db8840d&job=249333
Upload your CV and motivation letter as well as a clear ID picture. Do not forget to indicate your language mastery and skills. Once all of these have been evaluated by Brussels Airlines, you can proceed with the next step of the application process.
Step 3: Participate in the Video Screening
If you surpass the initial CV evaluation, you will have to ace a video screening interview where Brussels Airlines will assess your personal qualities and skills. Make sure to prepare and conduct your research first before the day of the interview. Also, check your internet connection so there will be no problems with the audio and video quality.
Step 4: Complete the Flight Attendant Course Training
Brussels Airlines ensures high-quality free training for their flight attendant candidates. After completing all the courses in the training program, you will be given a work contract that can also be renewed.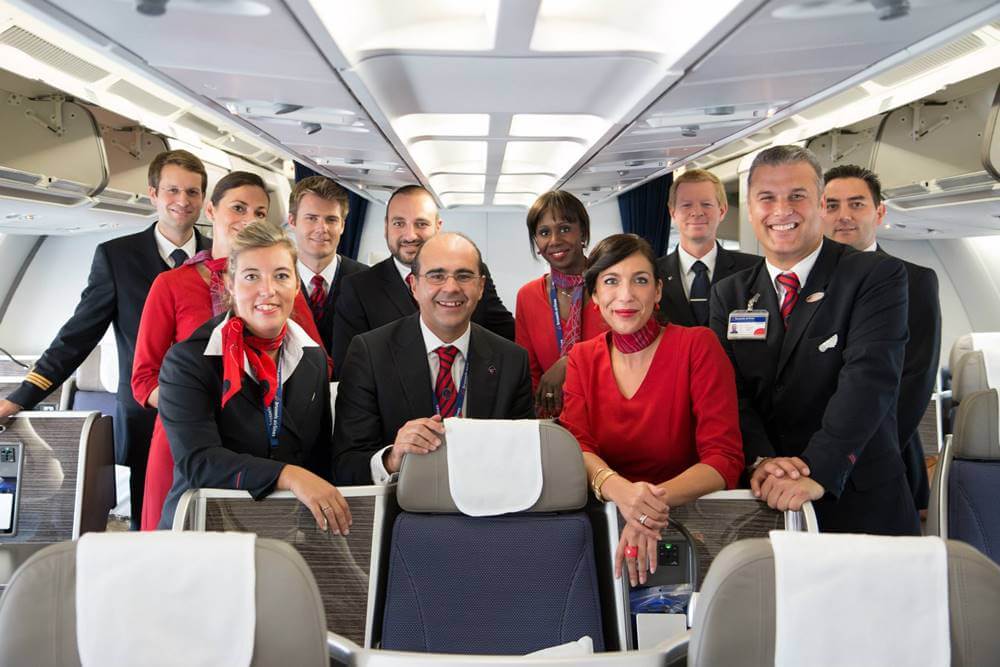 Salary & Benefits
Competitive salary of 8.6 Lakhs
Medical and Life Insurance
Quality training from professional instructors
Travel perks to eligible family members and friends
Travel discounts and packages
Discounts from partnered stores
Workplace with a passionate atmosphere
Caring employer
Video: Looking back on Brussel Airlines' 15th Year Anniversary
You are no different than a family member to Brussel Airlines. Watch this video of the airline going an extra mile just to give smiles:
A passenger requested a simple surprise for his son's birthday in this short clip. Upon being notified that they were already on board, every flight attendant in other cabin crews immediately went to the runway and lined up to form "Happy Birthday." It is, of course a very delightful experience for the father and son. Brussel Airlines proves to everyone that they are passionate and very much willing to undertake extra steps to make their customers happy.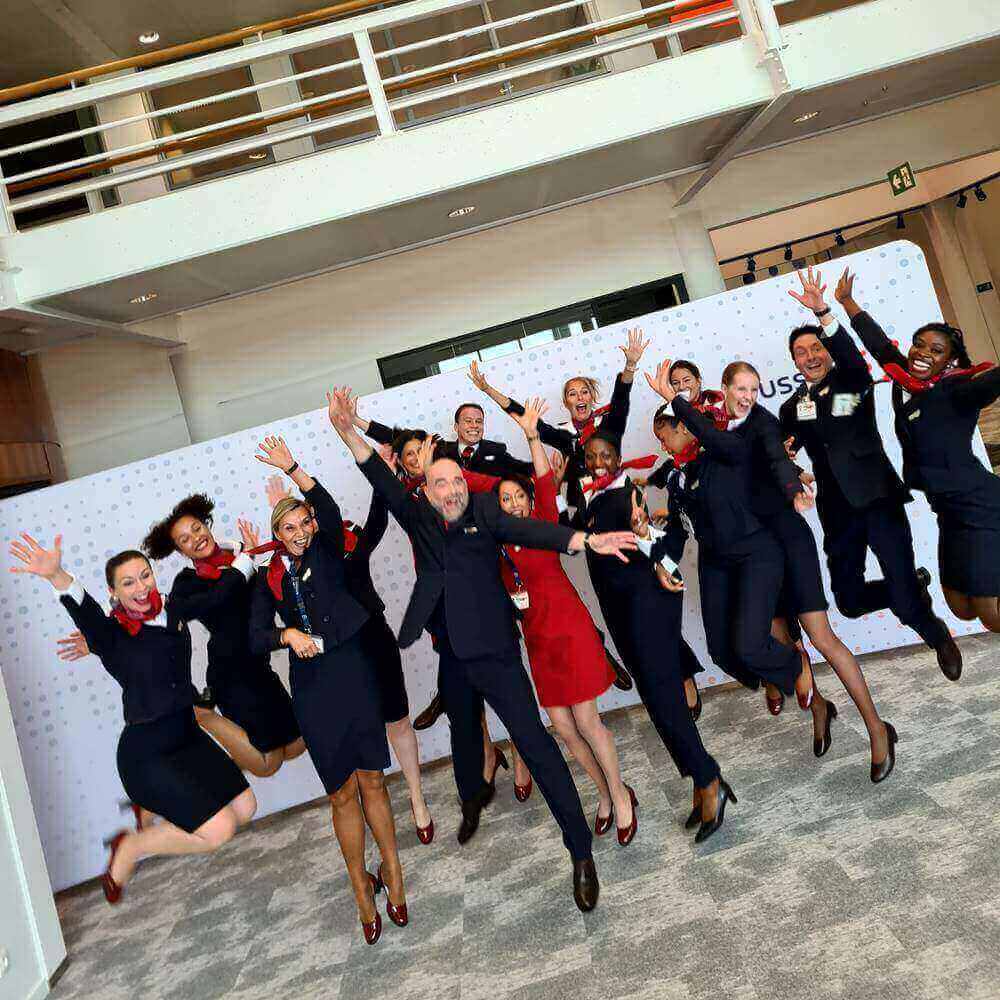 Photos: Brussels Airlines Cabin Crew Uniforms
Check out these pictures of Brussels Airlines crew so you can see what they look like in uniforms:
Frequently Asked Questions
Here are some common questions and answers about the job requirements as a cabin crew for Brussels Airlines.
1. Does Brussel Airlines accept applicants without in-flight experience?
Yes, there are separate hiring schedules for applicants with in-flight experience and former flight attendants or cabin crews. You can look it up on their website to check the start and deadline for each application period, posted every year round.
2. Do they accept applicants without in-flight experience?
Yes, the flight attendant job position is also available to fresh graduates. In addition to that, applicants who have in-flight experience or background work in customer service have an advantage during the application process.
3. Does Brussels Airlines accept applicants with tattoos and piercings?
Tattoos and piercings must not be visible while wearing the flight attendant uniform without additional clothing.
4. What are the aviation services provided by Brussels Airlines?
Brussels Airlines operate non-stop scheduled and charter flights across 65 destinations in Europe, Africa, and North America. They also offer extra in-flight services such as entertainment, chauffeur, and other accommodations.
5. Do they accept applicants from other nationalities?
The flight attendant position welcomes any qualified individual regardless of their nationality, ethnicity, or gender identity. Moreover, these candidates must have cultural sensitivity and openness to differences.
6. What languages should I learn when applying as a flight attendant in Brussels Airlines?
Before making your job application official, Brussels Airlines must confirm that you are proficient in both verbal and written English, Dutch, and French. If you are fluent, aside from those 3, you are more than welcome to apply as a flight attendant.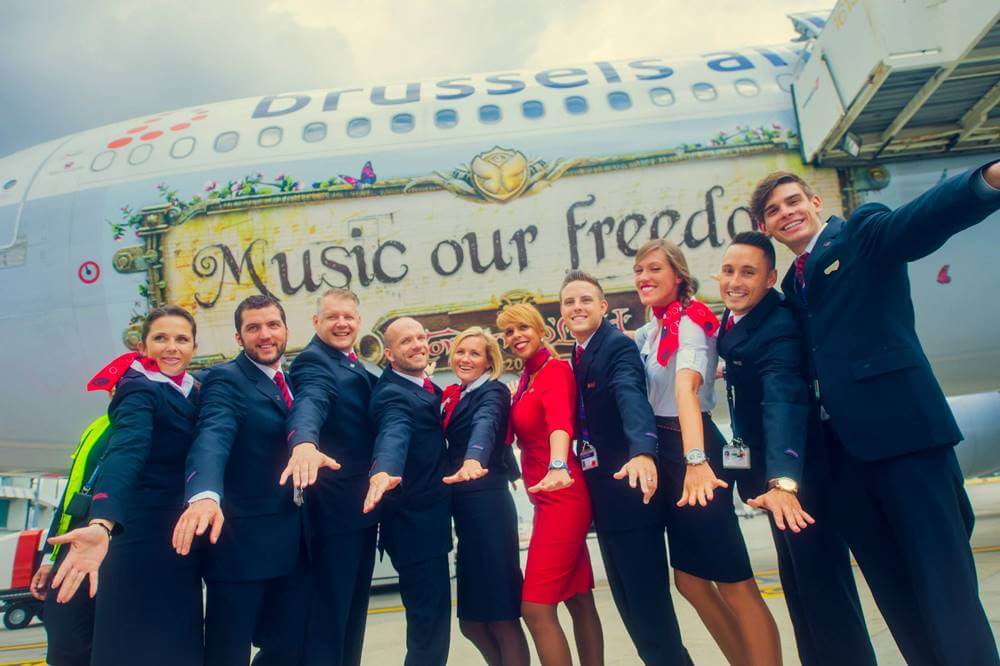 Summary
The goal of Brussels Airlines is to give the best possible experience to every customer. This can only be possible if everyone in their team, primarily flight attendant, works passionately to consistently assist the passengers and always ask for their feedback. They emphasize that all candidates must be proficient in Dutch, English, and French before proceeding with the next step of the application process.
Brussels Airlines will also organize a training program to tackle all the theoretical and practical phases that a flight attendant needs.