Are you interested in becoming a flight attendant in Belgium? If so, this post is for you! In this post, we will discuss the steps necessary to become a flight attendant in Belgium. So, whether you are just starting out on your career journey or are curious about what it takes to become a flight attendant in Belgium, keep reading!
Also Read: 15 Cabin Crew Career Progression Paths for Flight Attendants
Being a flight attendant in Belgium has its perks. For one, you get to travel the world and experience different cultures. You also get to meet new people from all walks of life and learn about their customs and traditions. And, of course, you get to enjoy the delicious food and drink that Belgium has to offer. But being a flight attendant in Belgium also has its challenges.
The work can be demanding, and you often have to deal with jet lag and time differences. But the rewards are definitely worth it. If you love to travel and meet new people, then being a flight attendant in Belgium is the perfect job for you.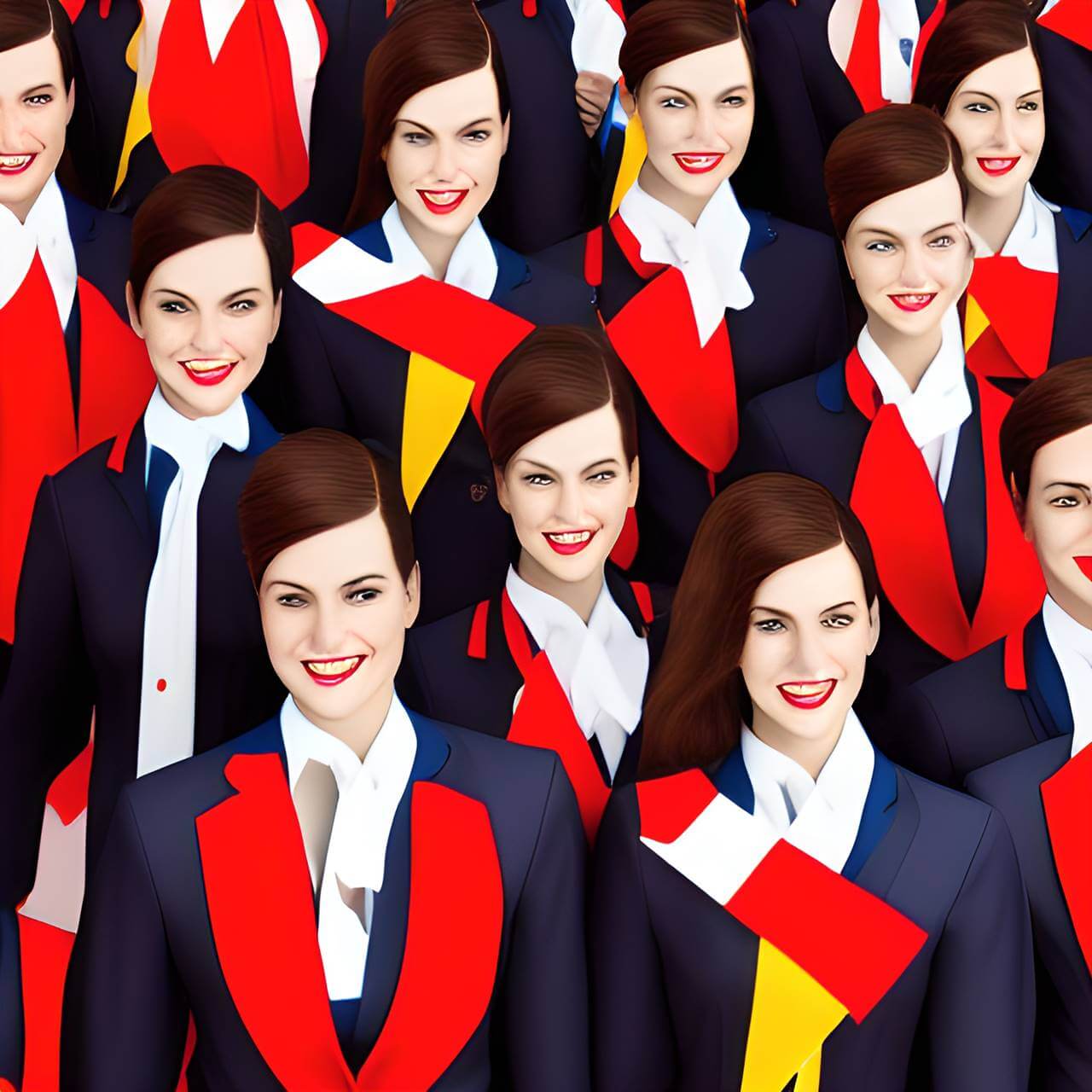 List of Airlines in Belgium to Work as a Flight Attendant
Are you looking to become a flight attendant in Belgium? Here is a list of the major airlines for you to consider:
Jetairfly

VLM Airlines

Charter brand Luxembourg Air Rescue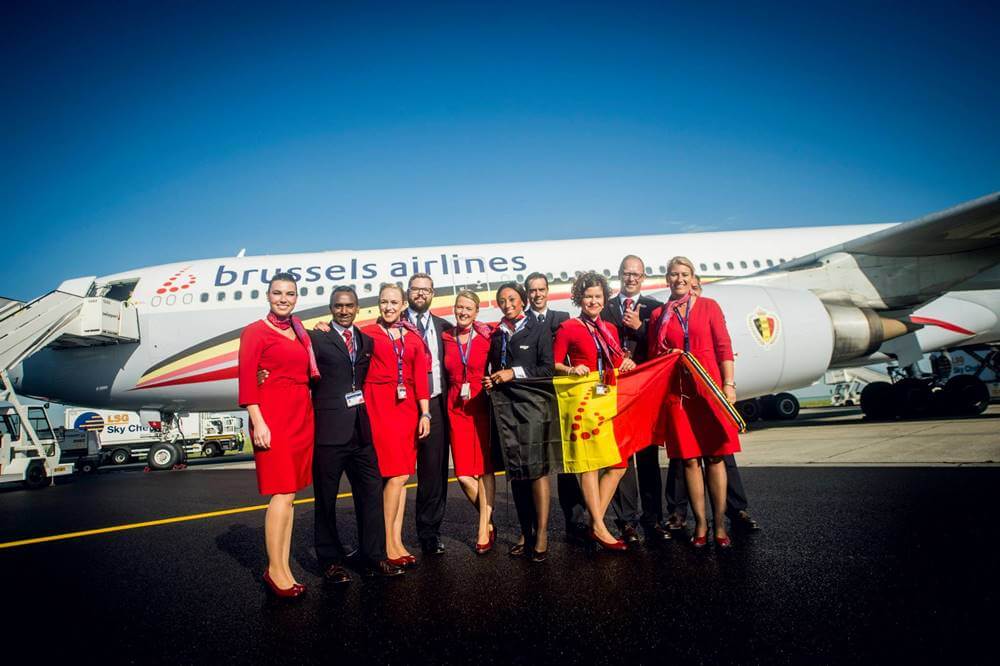 What are the Requirements of a Flight Attendant Job in Belgium?
In Belgium, the requirements to become a flight attendant vary from airline to airline.
 First and foremost, applicants must be fluent in both Dutch and French, as these are the two official languages in Belgium. 

Applicants must also be at least 18 years of age and have a high school diploma or equivalent qualification. 

In addition, it is helpful to have previous experience in customer service or hospitality, but not necessarily required. 

Physical requirements include being able to reach 210 cm while standing on tiptoes and being able to pass a medical examination. 

Successful applicants will then go through a training program before being fully certified as flight attendants. 

It is important for those interested in becoming a flight attendant in Belgium to understand that the job is not just about serving drinks and meals on flights, but also ensuring the safety of passengers during the flight.
 As such, candidates must show dedication and responsibility during the application process. Meeting all these requirements can ensure candidates are well-prepared for their role as flight attendants in Belgium.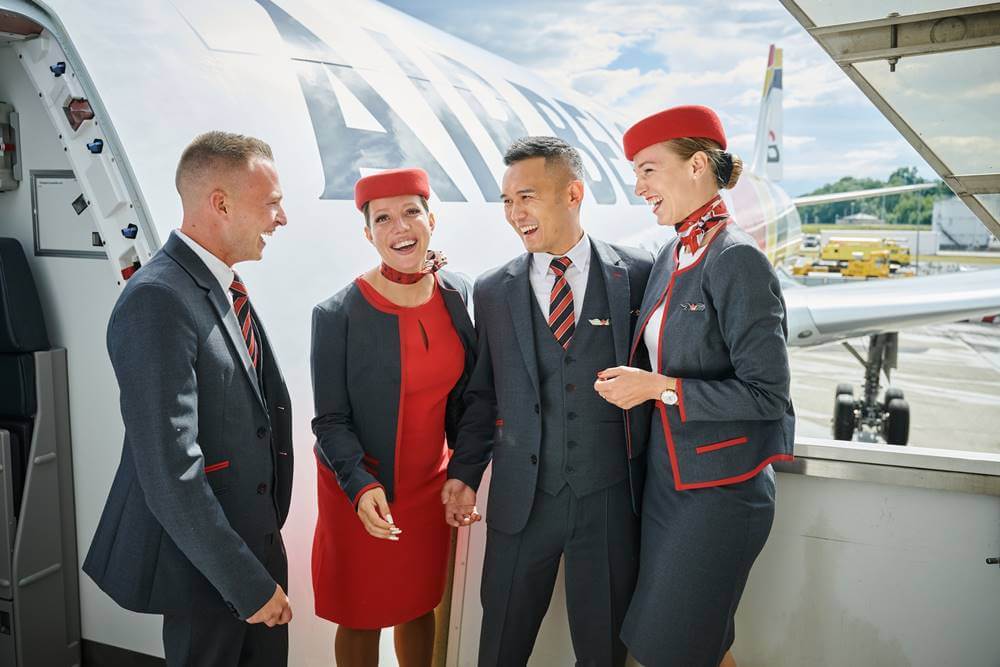 Steps to Apply for a Cabin Crew Job in Belgium
Are you dreaming of flying high as a flight attendant in Belgium? Well, here are the steps to take to make that dream a reality. 
Research the Airline Requirements
As we mentioned before, each airline has different requirements to become a flight attendant. So, the first step is to research the requirements of the airline or airlines you are interested in working for.
This will ensure that you are meeting all the necessary requirements and give you a better chance of being successful in your application.
Check the Airline's Website
Are you interested in becoming a flight attendant in Belgium? Check the website of any airline operating in the country for job postings. Make sure to read through all of the job requirements and qualifications before applying.
Keep in mind that some airlines may require fluency in multiple languages, as Belgium is a bilingual country. Being a flight attendant involves more than just serving drinks and snacks – it also includes ensuring passenger safety during flights and handling emergency situations with professionalism and expertise.
It requires dedication, adaptability, and excellent communication skills. So make sure to research carefully before deciding if this is the right career path for you. Good luck with your job search!
Prepare your Application
Prepare a comprehensive job application by including all relevant information such as your education, work experience, language fluency, and special skills. It is also important to have a well-written cover letter and a professional resume.
Additionally, make sure to highlight any previous customer service experience, as this is a crucial aspect of being a successful flight attendant. Keep in mind that different airlines may have specific requirements for their flight attendants, so make sure to thoroughly research the company before submitting your application.
By properly preparing your job application materials, you will increase your chances of being selected for an interview and ultimately land the flight attendant position in Belgium.
Complete all Required Pre-Employment Training
As a flight attendant in Belgium, it is important to complete all required pre-employment training before beginning work. This training includes emergency procedures, customer service skills, and cultural sensitivity education. Not only does this ensure that you are prepared for potential on-the-job challenges, but it also helps to make the entire flight crew cohesive and efficient.
Airlines, passengers, and fellow crew members will appreciate and benefit from this commitment to training. Complete all necessary pre-employment training before starting your career as a flight attendant in Belgium. It is not only expected, but it will also improve your job performance in the long run.
Another interesting read:  How to Answer: What does excellent customer service mean to you?
Prepare Yourself for the Interview
As a flight attendant, it is important to always be prepared for job interviews. When applying for a position in Belgium, there are a few key things to keep in mind.
First, dress appropriately and formally for the interview. Next, practice common airline industry-related questions and have specific examples ready to share about customer service and other skills.

It is also important to research the company and have an understanding of its culture and values.

Finally, make sure to arrive early to the interview and bring a copy of your resume as well as any additional documents requested by the company.
By following these tips, you will be able to impress during your interview and secure a job in Belgium as a flight attendant. Good luck!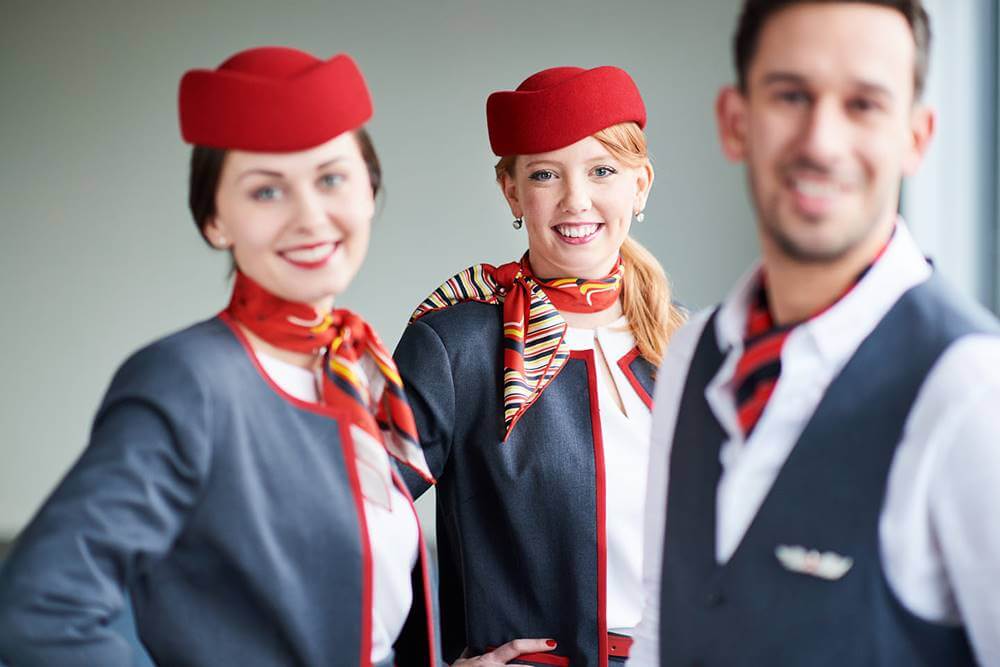 What is the Salary of a Flight Attendant in Belgium
In Belgium, a Flight Attendant can expect to earn an average salary of €52,834 per year or €25 per hour. This salary range can vary from €37,195 to €64,087 per year. In addition to competitive salaries, Flight Attendants also receive benefits such as free flights for themselves and their families, discounted hotel stays, and retirement plans. 
Overall, being a Flight Attendant in Belgium comes with both financial and lifestyle perks. Along with these benefits comes the responsibility of ensuring passenger safety and comfort during flights. It is a demanding but fulfilling job for those who love to travel and work in the air industry.
Another interesting read: 23 Best Things to Do in Milos Island, Greece – Milos Itinerary Guide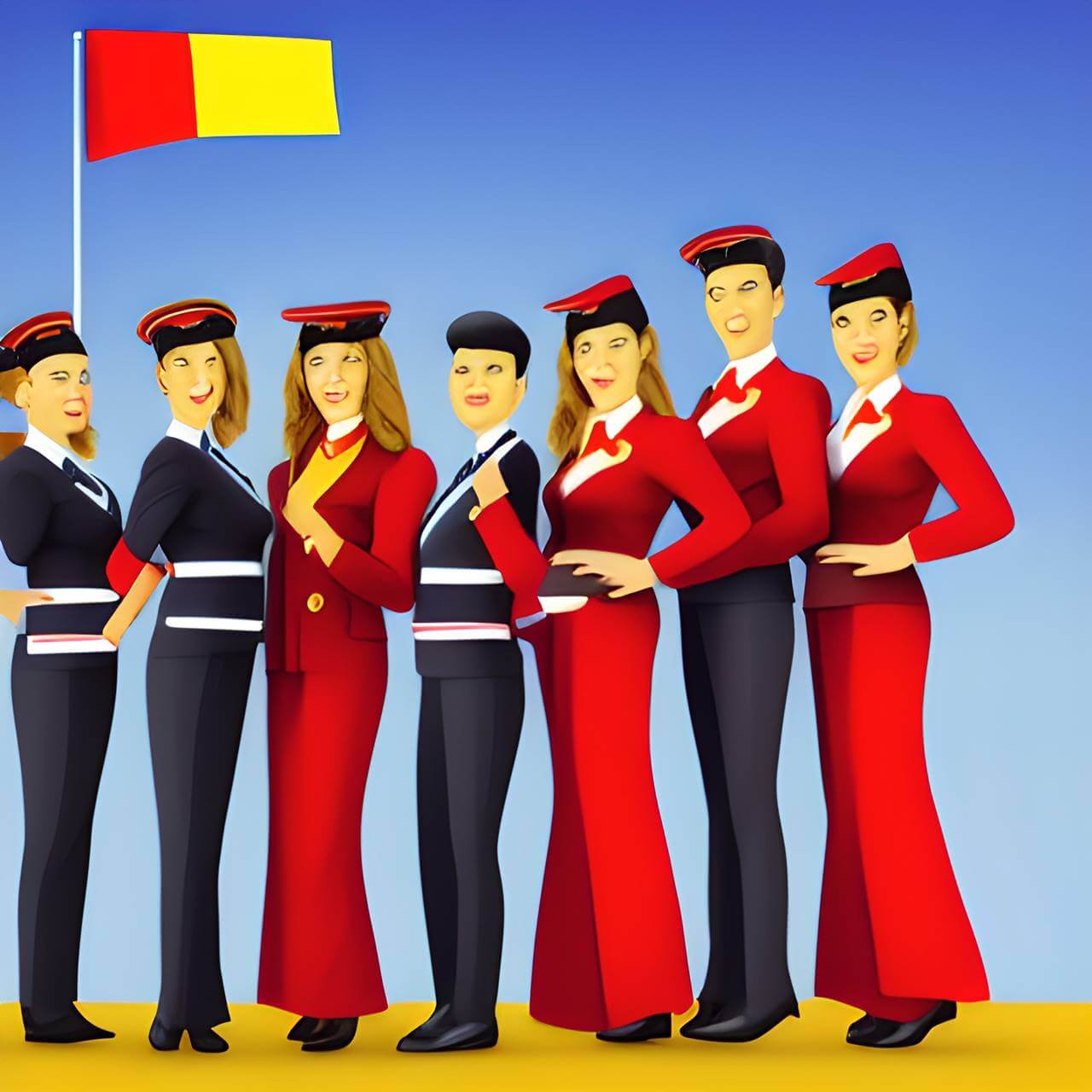 Summary
If you want to become a flight attendant in Belgium, follow the steps we have listed for you. With hard work and dedication, you can make your dream of becoming a cabin crew member come true.