If you want to work as a cabin crew member for TUI Deutschland, there are certain requirements you must meet. First, you must be at least 18 years of age and have a high school diploma or equivalent. You must also be able to swim 25 meters unassisted and have basic first aid training. In addition, you must be able to pass a physical examination and a psychological assessment. If you meet all of these requirements, you will then need to complete a four-week training program. After successfully completing the training program, you will be eligible to work as a TUI Deutschland flight attendant.
Also Read: Copenhagen Layover Guide: Best Things to Do in 24 Hours
TUI Airways is one of the few UK-based sustainable carriers. They are also one of the best for a variety of reasons. TUI Airways is currently headquartered in Luton, England. It is a European airline that has been in operation since November 2003, with its headquarters in Belgium. In 2005, it opened two more branches in Landon (the current main branch) and Nordic, and the most recent one in Germany was established in 2007. TUI Airways currently serves over 80 destinations in 30 countries.
Although the TUI is very new to the industry compared to other veterans, it has held the title of "World's Best Leisure Airline" for the past five years. This demonstrates that TUI is one of the top holiday airlines in the world. TUI Airways employees are known to be people-friendly, and the overall airline standing is tagged as high-quality and safe. So if you are looking for a cabin crew vacancy, TUI Airways will give you a good environment to work as a flight attendant.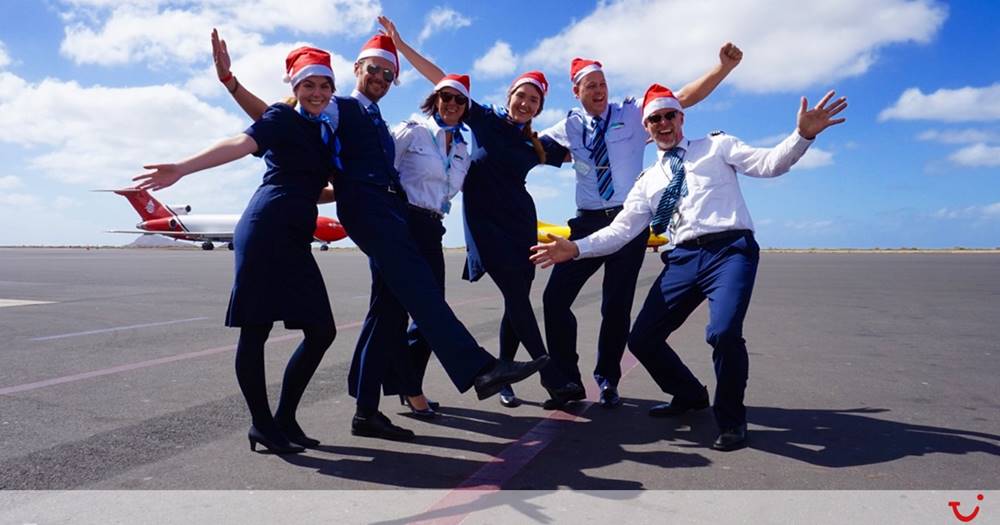 List of Requirements and Qualifications to Become a TUI Deutschland Flight Attendant
Must be at least 18 years old.
An arm reach of 6'2″ without shoes is required.
Proficient in both spoken and written English
Secondary education diploma.
Possess a current EASA medical certificate (at the applicant's expense).
Possess a ten-year UK passport with at least six months validity.
Ability to swim 25 meters without assistance
Obtain a UK DBS check as well as any abroad CRCs.
A willingness to follow local uniform guidelines
Be able to submit employment/education references for the previous five years.
Capable of strapping oneself into the crew seat with a full over-the-shoulder harness
You must live within 90 minutes of your chosen base.
Willingness to work a flexible shift schedule, including Saturdays and Holidays
Pass 4-6 weeks of intense training, including practical and theoretical tests.
Here's what you will need to prepare ahead of time:
urriculum Vitae (CV)
Definite B Driving License Copies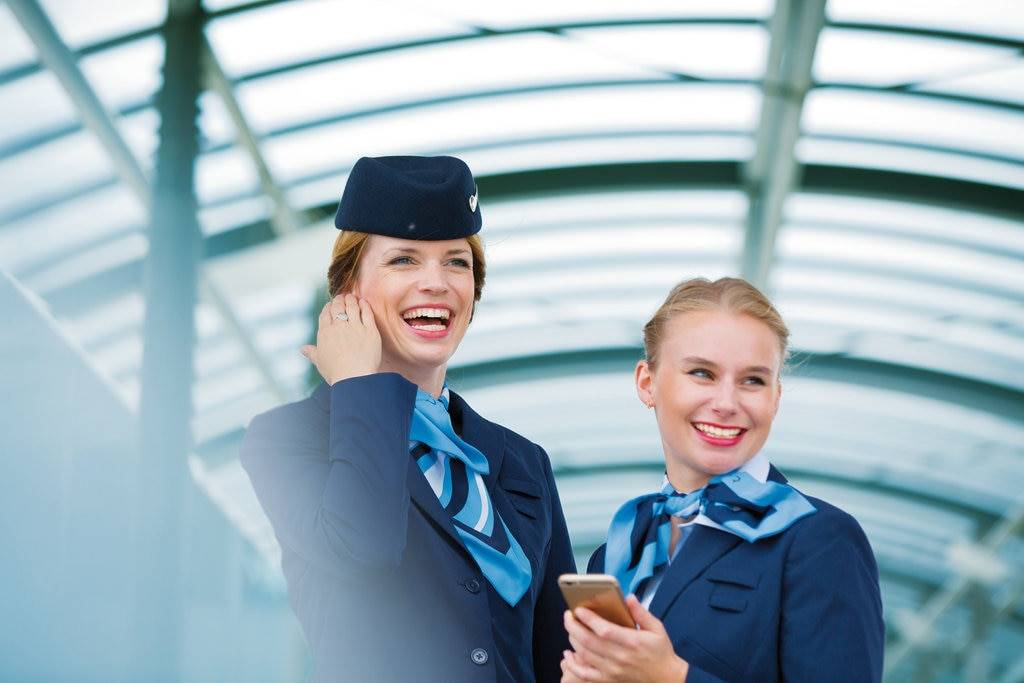 Application Process
Here is the application process you will need to follow:
Step 1: Visit the official TUI Airways career page via the website or app. You can go here https://careers.tuigroup.com/aviation/. On this page, you will find all of the available positions in each of TUI Airways' branches. Clicking on a post will take you to the detailed job description and online application form.
Step 2: After reading all of the required details on your chosen job and location, click the "Apply" button and continue.
Step 3: Create an account or log in to begin the application process.
Step 4: Log in to your account and print the application form.
Step 5: Attach any required documents, make sure to have clear copies to avoid getting denied.
Step 6: Include a video of your application.
Step 7: Wait for an invitation for the interview.
Keep in mind that the length of waiting for results will depend on the current volume of applications. Ensure that the contact details you provided are all correct since that is how the company will reach out to you. Do not provide contact numbers or emails that you're not actively using. This may take time, be patient.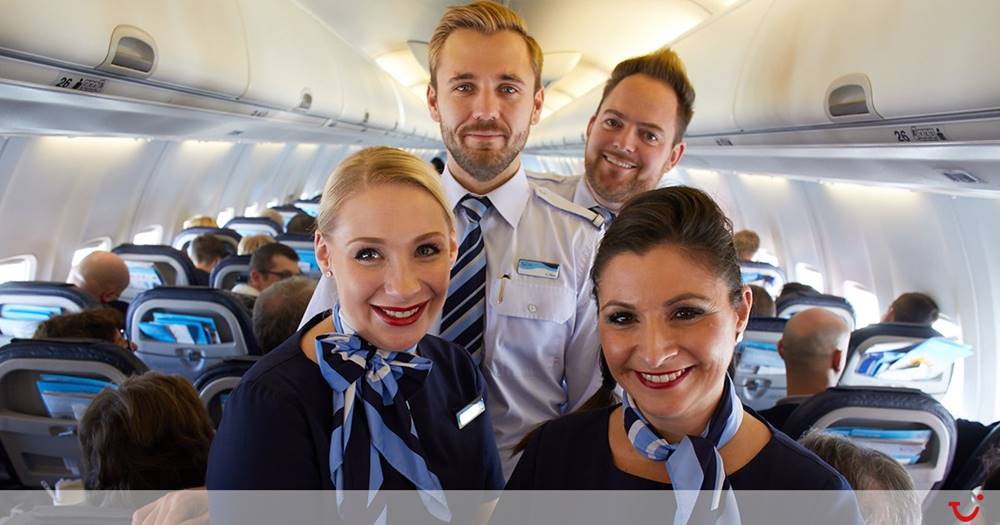 Salary and Benefits
The fixed-term contract salary typically ranges between £12,900 and £14,500.
Holiday benefits such as discounts, exclusive offers, and insurance
Health Insurance and well-being support
Foreign exchange rates
Pension scheme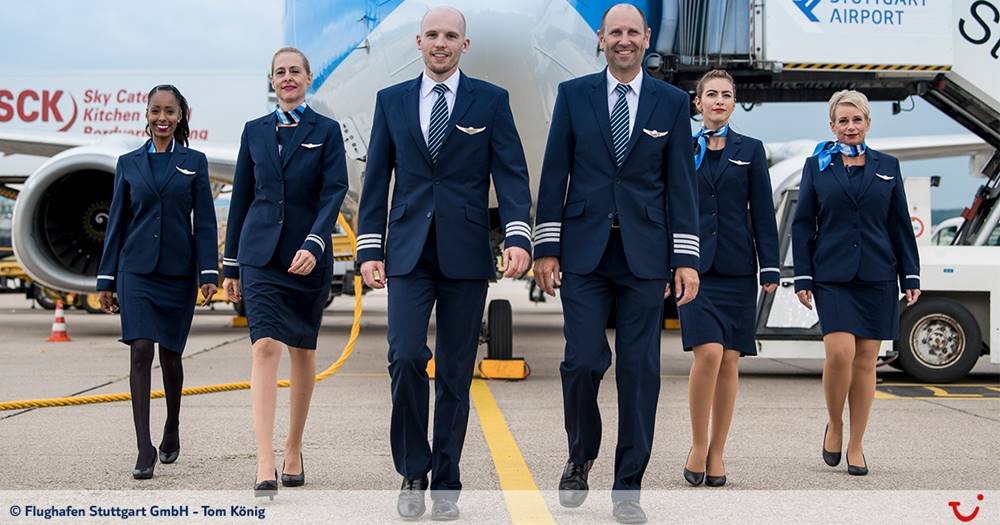 Video: A World of Opportunities with a Cabin Crew Career at TUI Travel
This TUI video demonstrates what is available as Cabin Crew with this charter airline. It explains what you need to expect as a cabin crew member, as well as the coverage of the training.
TUI has supplied this information to demonstrate that there are opportunities for cabin crew inside their company. The cabin crews in this video encourage aspiring flight attendants to give the aviation industry a try.
Photos: TUI Cabin Crew Uniforms
Check out these pictures of TUI Deutschland crew so you can see what they look like in uniforms:
Frequently Asked Questions
Here are some frequently asked questions that you may have about the TUI Deutschland Airways application process:
1. Is it necessary to be a UK citizen to work as an FA at TUI Airlines?
You do not have to be a UK citizen to apply, but once accepted, you must be able to legally stay in the UK. Similarly, you must be permitted to enter and exit the country. You won't be able to join TUI Airways if you don't have this privilege, no matter how outstanding your credentials are.
2. How can I get accepted as a TUI flight attendant?
To enter this airline and get a chance to become one of their cabin crews, you must qualify their criteria. Other than this, you need to show a perfect appearance and attitude during the interview. If you have imperfections which can affect your application, better work on it earlier. Please keep in mind that you will still be subjected to extra screenings and interviews before you get deployed.
3. Is it necessary to have a college diploma to be qualified?
To be eligible for employment with TUI Airways, you must have a secondary education qualification. This means that being a college graduate isn't always the turning point. However, if you have a Baccalaureate degree, it's an advantage over other applicants.
4. What is it like to work for TUI Airways?
The organization gives adequate training and resources to assist its personnel in completely adapting to the environment. Yes, it can be stressful sometimes. but employees give high ratings to this airline because they are compensated well.
5. Will TUI Airways provide training to successful applicants?
Yes, TUI will offer training to successful applicants. This will span five weeks of compensated training.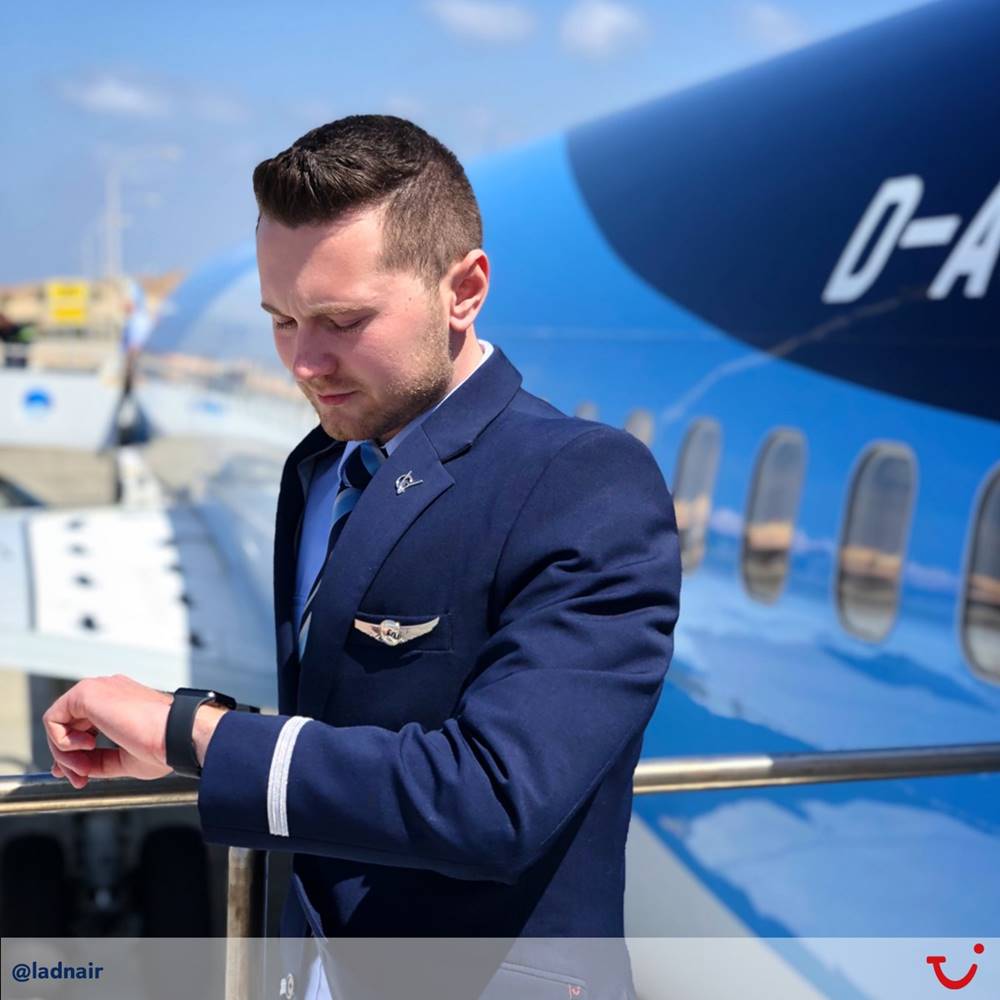 Summary
TUI Deutschland is a leading airline in Europe, and it's no surprise that they're always looking for exceptional flight attendants to join their team. If you're interested in a job with TUI Deutschland, there are a few things you should know. First, all flight attendants must be able to speak German fluently. Second, you'll need to be at least 21 years old and have a high school diploma or equivalent. Finally, you'll need to have some prior customer service experience. If you meet all of these requirements, then you may just have what it takes to become a TUI Deutschland flight attendant. So if you're ready for an exciting and challenging career, apply today.
Maybe TUI Airlines is new to the aviation industry compared to other airlines that are counting decades of experience. But you cannot underestimate their service and the people behind it. If you are chasing dreams of becoming a cabin crew and you are a foreign national, TUI Airways is the place to start and continue your career. If you have the qualities to become a cabin crew, submit your application, and good luck!