EVA Air is a popular airline based in Taiwan. Established in 1989, it is relatively young compared to other airlines that have been around for much longer. Despite its younger age, it quickly rose to prominence, becoming one of the most respected airlines in the industry. This was mainly due to its focus on providing quality service and paying attention to the details that enhance the flight experience for passengers.
Also Read: EVA Air Flight Attendant Requirements and Qualifications
One interesting aspect of this airline is its commitment to safety and innovation. Over the years, it has introduced newer planes and updated technology to ensure that passengers have a safe and comfortable journey. Let's get to know more facts about this airline in the next sections.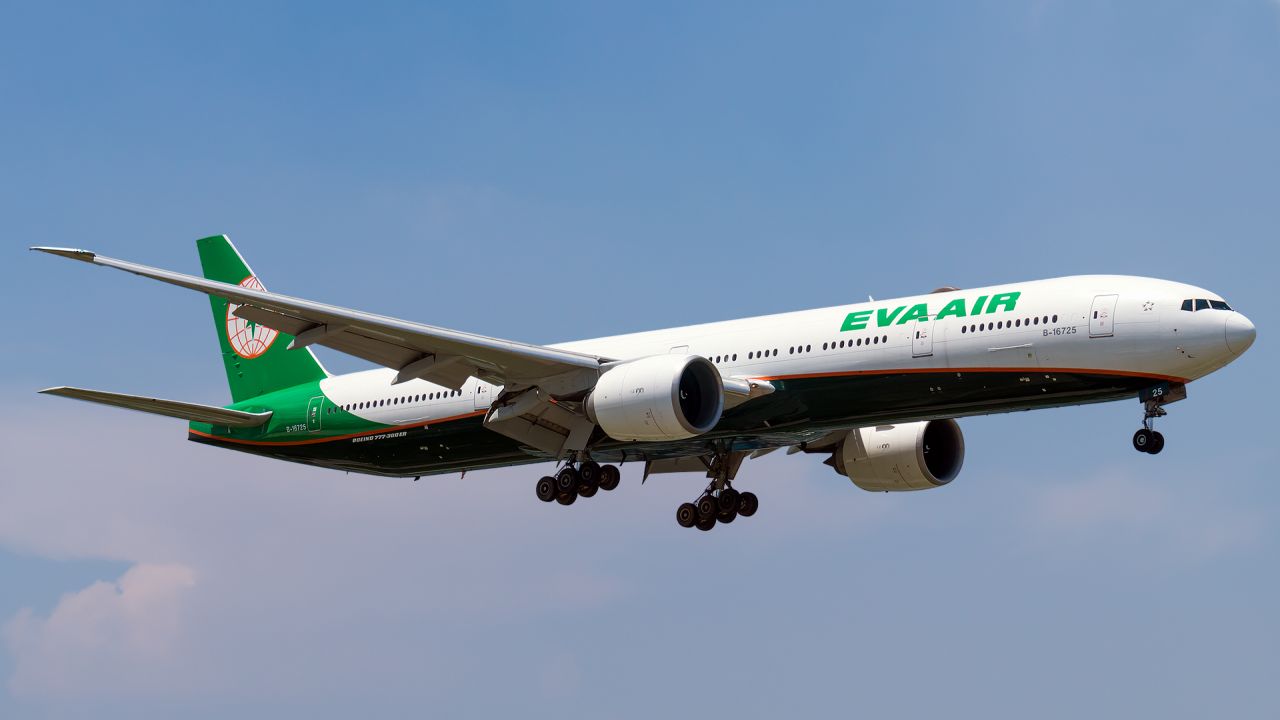 Quick Facts
Airline Name:

Eva Air

Airline IATA Code:

BR

Headquarters:

Taoyuan City, Taiwan

Founded:

March 1989

Number of Destinations:

62

Fleet Size:

86

Fleet Types:

Airbus A321-200,  A330-200, Airbus A330-300, Boeing 777-300ER, 

Boeing 787-9, Boeing 787-10, Boeing 777F, Boeing 777-300ER/SF

Location Hubs/Bases:

Taoyuan International Airport (Taipei)
Brief History Overview
In 1988, the chairman of Evergreen Marine Corporation, Chang Yung-fa, revealed plans to start Taiwan's first private international airline. This announcement came at the 20th-anniversary celebration of the company's founding and was a result of the Taiwanese government deciding to open up the country's air transportation system to private enterprises. However, to get the government's permission to operate an international airline from Taiwan, a company needed to have a good amount of financial backing and global experience.
Fast forward, the company had started to receive its Boeing 747-400 aircraft, and in December 1992, it launched a new class of seating called "Economy Deluxe" for its flights going from Taipei to Los Angeles. This service was the first of its kind in the world, offering passengers extra leg space, individual screens for entertainment, and improved meal options.
Products and Services
Flights

– This service allows you to book air travel to various destinations around the world. Customers can choose between different classes of seating, each offering a distinct level of comfort and amenities.

Hotels

– Through this service, travelers can book accommodations from a wide range of hotels. Whether you're looking for something budget-friendly or a luxurious stay, you have options to choose from to suit your needs.

Rental Cars

– After landing at your destination, you have the convenience of renting a car for your transportation needs. 

Tours and Activities

– Apart from flights and accommodations, the airline offers the option to book exciting tours and activities at various destinations. This means you can plan and book experiences, such as city tours or adventure activities, making your trip more enjoyable and memorable.

Travel Insurance

– To ensure a safe and secure trip, customers are encouraged to avail themselves of travel insurance. This service provides coverage for numerous unforeseen events that might occur during your travel, offering you peace of mind.

Taiwan High Speed Rail

– Travelers in Taiwan can also book tickets for the High-Speed Rail service, which connects major cities in the country.

Shuttle Bus Service

– This service offers buses that can take you from the airport to specific destinations.

Bid Deal

– This feature allows passengers to make an offer for an upgrade to a higher class on their flight. If accepted, you get to enjoy all the benefits and amenities of the higher class at a potentially lower cost. 
Work Culture
Working at this airline offers numerous benefits, as indicated by several reviews from individuals on the team. Employees often appreciate the good medical benefits provided, highlighting the company's concern for their health and wellbeing. The environment at the workplace is generally positive, with many noting the friendly and helpful nature of their colleagues. 
However, it is important to note that the experience might not be universally positive. Some reviews point to occasions where individuals encountered difficulties working under a manager during flights, which could potentially affect the work environment negatively. Additionally, a notable concern expressed by some individuals is the aspect of low pay, indicating that the compensation might not always be commensurate with the responsibilities. 

Benefits for Employees
Comprehensive medical and dental insurance coverage plans

– Employees receive full medical and dental insurance that also covers their spouse and children, ensuring the whole family's health needs are met. Additionally, they get vision coverage just for themselves, all without any premium costs.

401(k) plan with company match

– To support employees in saving for their retirement, the company offers a 401(k) retirement savings plan, where they match a portion of the employee's contributions, encouraging long-term savings and financial security.

Additional allowances for operation staff

– Operation staff receive extra allowances, a financial boost that acknowledges the critical role they play in the company's daily functions and rewards them accordingly. 

Free and discount flight tickets for employee and eligible family members

– Employees and their eligible family members can enjoy free or discounted flight tickets, a perk that makes traveling more affordable and allows them to explore new destinations with ease.

Paid vacation days

– The company respects the need for work-life balance, offering paid vacation days for employees to relax and rejuvenate, returning to work with renewed energy and enthusiasm.

Paid sick leave

– In case employees fall ill, they have the support of paid sick leave, allowing them to take the necessary time off to recover without worrying about a reduction in their earnings. 
Video: 9 Hours on EVA Air Business Class – Have They Still Got It?
Come along as the vlogger shows you a rediscovery of the luxury and comfort that EVA Airways business class has to offer. With spacious seating, fine dining choices, lie-flat seat features, and a variety of amenities, your journey is sure to be as remarkable as he experienced. For more details about the flight, watch this video! 
Summary
This airline is indeed a notable player in the airline industry, with a rich history and a range of services that cater to different traveler needs. The work culture, characterized by good benefits and a friendly environment, forms a substantial part of the company's identity. We trust that this overview has provided you with valuable insights into what it is like to work for or travel with EVA Air, aiding you in making informed decisions for your future travels or career choices.
Contact Information
Company Name: Eva Air
Address: 376, Hsin-Nan Rd., Sec. 1, Luzhu, Taoyuan City, Taiwan
Telephone No.: +886-3-351-6805
Website: https://www.evaair.com/
Facebook: https://www.facebook.com/evaairwayscorpen
Instagram: https://www.instagram.com/evaairways/
Twitter: https://twitter.com/EVAAirUS