KLM Royal Dutch Airlines, commonly known simply as KLM, is the flag carrier airline of the Netherlands. Founded in 1919, it is the oldest airline in the world still operating under its original name. Its headquarters are situated in Amstelveen, near Amsterdam Airport Schiphol, one of the busiest airports in Europe. The airline operates with the primary goal to connect the Netherlands to other countries around the world, playing a vital role in global transportation and commerce.
Also Read: KLM Cityhopper Cabin Crew Requirements and Qualifications
Let's get to know this airline more in this article where you can read its brief history, products and services, and work culture.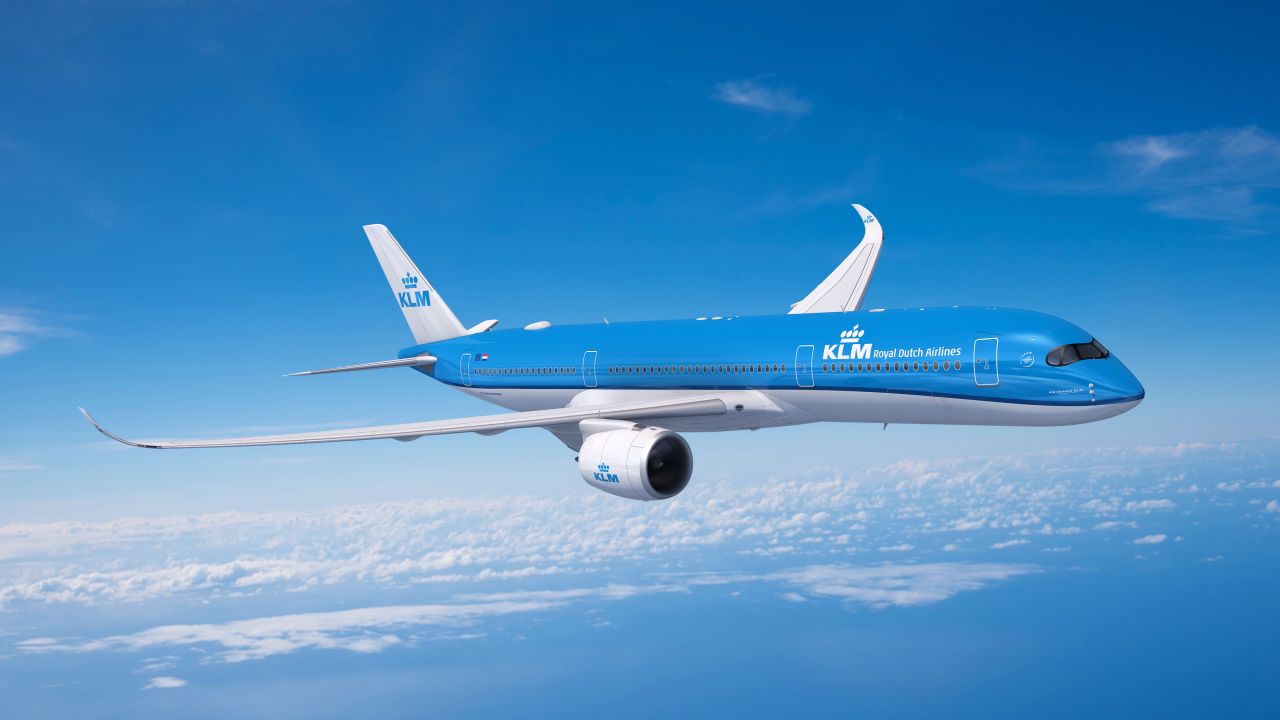 Quick Facts
Airline Name:

KLM Royal Dutch Airlines

Airline IATA Code:

KL

Headquarters:

Amstelveen, Netherlands

Founded:

October 1919

Number of Destinations:

145

Fleet Size:

110

Fleet Types:

Boeing 737-700, Boeing 737-800, Boeing 737-900, Boeing 777-200ER, Boeing 777-300ER, Boeing 787-9, Boeing 787-10, Airbus A330-200, Airbus A330-300, Embraer 175, Embraer 190, Embraer 195-E2

Location Hubs/Bases:

Amsterdam Airport Schiphol (Amsterdam)
Brief History Overview
KLM has the distinction of being the oldest airline still running under its original name, having been founded on October 7, 1919. The company's main operations are managed from its headquarters in Amstelveen, Netherlands, with Amsterdam Airport Schiphol serving as its primary hub for flights. This well-established airline is a part of the Air France-KLM group and operates with a substantial fleet of 110 aircraft, serving 145 destinations globally. A noteworthy point is that it is a member of the SkyTeam alliance, which includes several other prominent airlines.
The birth of this airline is credited to Albert Plesman, an aviator lieutenant who later became its first administrator and director. It was back in 1919 when Plesman sponsored an aviation exhibition that drew the attention of over half a million attendees. This event laid the foundation for the creation of a Dutch airline, and the company was officially formed with the help of eight Dutch businessmen. Just a year after its inception, it commenced its flight operations, marking the beginning of a rich history of connecting people and places through air travel.
Products and Services
Flights – This service allows you to book a seat on an airplane to travel from one city to another, possibly even to a different country. You can choose between different classes that offer varying levels of comfort and amenities.
Miles – This is a loyalty program where you earn points every time you fly with the airline. You can later use these points to get discounts on flights or other services, making your travels a bit more affordable.
Rent a Car – This feature makes it convenient for you to hire a car to use at your destination. It means once you land, you can have a car waiting for you to drive yourself around, giving you the freedom to explore the area at your own pace.
Accommodation – This refers to booking a place to stay during your trip, such as a hotel or a guesthouse. The airline's website often offers the option to reserve rooms. 
Transfer – This service ensures that you have transportation arranged from the airport to your accommodation. It can be a relief to know that you don't have to worry about finding a taxi or navigating public transportation after a long flight.
Experiences – Beyond just flights and accommodation, the airline offers you the opportunity to book experiences, like tours and activities, at your destination. This way, you can plan out fun and interesting things to do on your trip even before you depart.
Work Culture
Working at KLM is often considered a positive experience, especially for inspectors. One of the standout features is the company culture that emphasizes a shared goal and purpose, fostering a great atmosphere where employees can feel a strong sense of community. Moreover, workers appreciate that there is no micro-management, which means that you are trusted to do your job without someone constantly watching over your shoulder. 
Despite the busy and sometimes crazy schedules that can come with working for an airline, employees find that the company offers good work-life balance, helping them to juggle their professional and personal responsibilities.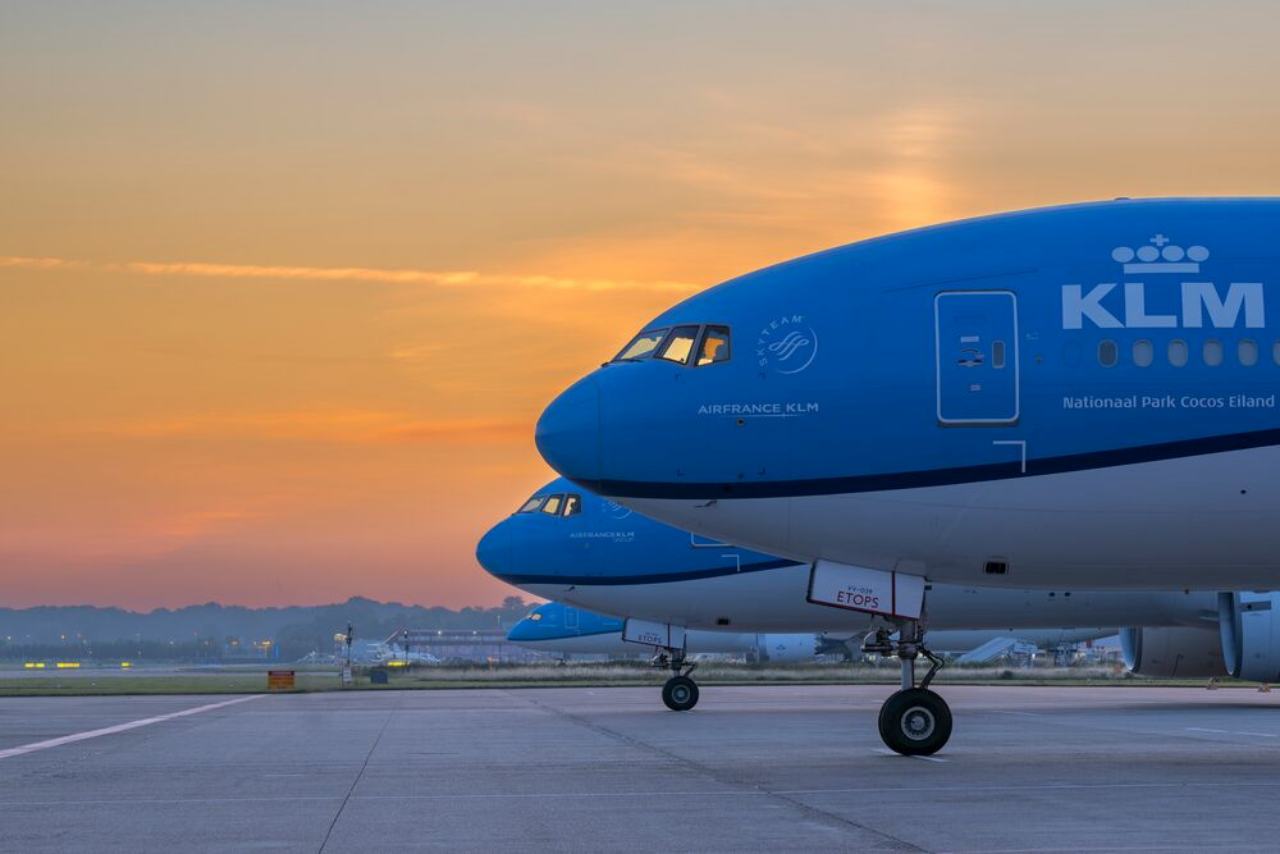 Benefits for Employees
Worldwide Discounts on Car Rental – Employees get to enjoy reduced prices when they rent cars anywhere in the world. This benefit makes it more affordable to explore destinations during work trips or vacations.
Low Premium for Our Collective Travel Insurance – The airline offers its employees travel insurance at a low cost. This group insurance deal ensures that employees can travel with peace of mind. 
Accident Insurance – In the unfortunate event of an accident occurring during work hours, employees are covered through the company's accident insurance policy. 
Private Insurance – Apart from work-related insurance, employees also have access to private insurance options through the company. This provides a convenient way to secure extra coverage for themselves and their families in various personal matters.
Flying at Discounted Rates – Employees have the perk of being able to book flight tickets at lower prices. This makes flying for personal trips more affordable, and encourages employees to travel more and enjoy the services they help to provide.
Focus on Health and Vitality – The company promotes healthy living by encouraging and facilitating activities and resources focused on health and vitality. 
Personal Development – The airline invests in the personal growth of its employees by providing opportunities and resources for personal development. 
Video: KLM's FANTASTIC ECONOMY CLASS – Life Saving Head Rest!
The vlogger made a comprehensive review of KLM's economy class, which you can watch in this video. He provided reviews such as good seats, variety of entertainment to choose from, and overall comfortable experience despite it being the most affordable class for flights. 
Summary
KLM stands as a longstanding pillar in the aviation industry, with a rich history and a wide range of services. The airline not only facilitates global travel but also fosters a work environment that is supportive of its employees' growth and well-being. While it's important to note that experiences may vary, the company offers considerable benefits to its workforce, including opportunities for personal development and various insurance coverages. We hope that this overview has provided you with the essential details you were seeking about the company's background and work culture.
Contact Information
Company Name: KLM Royal Dutch Airlines
Address: P.O. Box 7700. 1117 ZL Schiphol. The Netherlands
Telephone No.: + 57 601 508 67 52
Website: https://www.klm.com
Facebook: https://social.klm.com/facebook
Instagram: https://social.klm.com/instagram
Twitter: NA