SAS Scandinavian Airlines, often just referred to as SAS, is the flag carrier of three Nordic countries: Denmark, Norway, and Sweden. The company was founded in 1946. Since then, it has grown to become a major player in the European aviation sector, linking the Scandinavian region with destinations all over the world.
Also Read: SAS Scandinavian Airlines Cabin Crew Requirements
With its main hubs in Copenhagen, Oslo, and Stockholm, it plays a vital role in connecting Scandinavia with other continents. For many travelers, whether they're tourists or on business, it is the go-to airline when heading to or from Northern Europe. Simple and efficient, it reflects the Scandinavian ethos in its operations and service. Let's learn more about the airline in this article.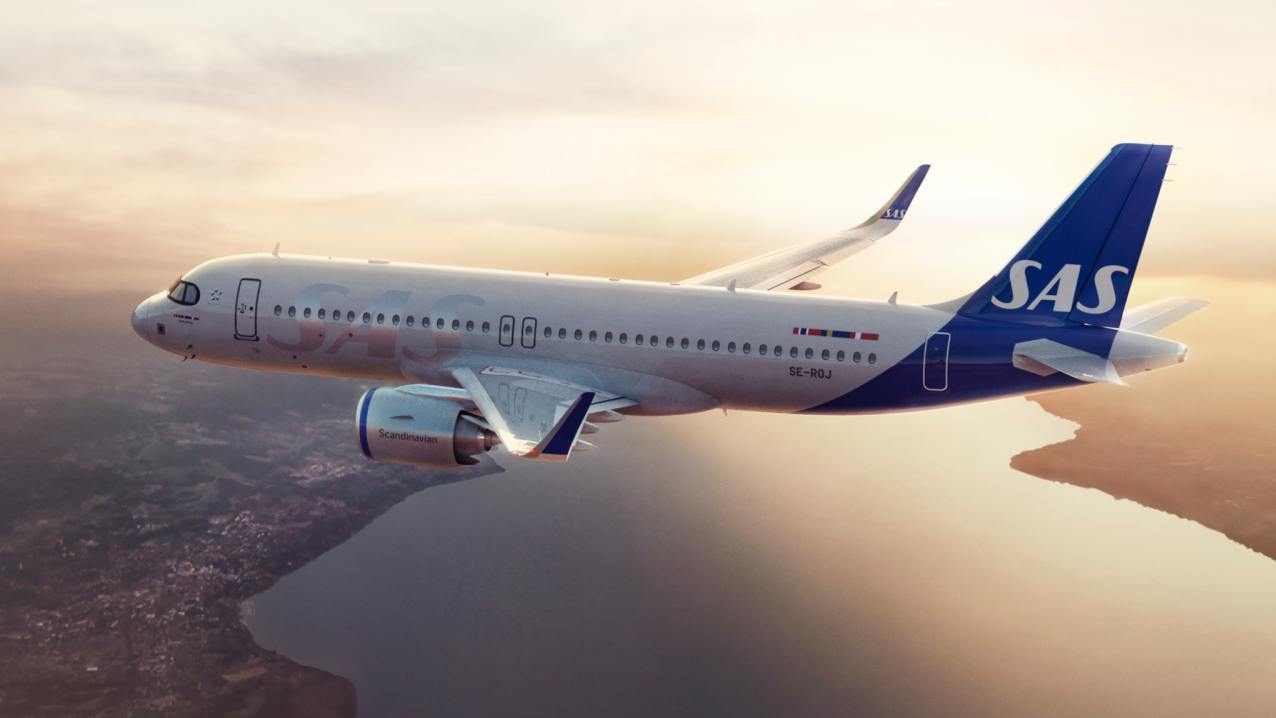 Quick Facts
Airline Name:

SAS Scandinavian Airlines

Airline IATA Code:

SK

Headquarters:

Solna, Stockholm, Sweden

Founded:

August 1946

Number of Destinations:

168

 
Fleet Size:

126

Fleet Types:

Airbus A319-100, Airbus A320-200, Airbus A320neo, A321LR[80],  Airbus A330-300, Airbus A350-900, Boeing 737-700
Brief History Overview
SAS Scandinavian Airlines was established on 1 August 1946 through the partnership of three Scandinavian country airlines: Svensk Interkontinental Lufttrafik AB of Sweden, owned by the Wallenberg family, Det Danske Luftfartselskab A/S of Denmark, and Det Norske Luftfartselskap AS of Norway. Operations commenced on 17 September 1946, with the first international service flying from Stockholm to New York. Remarkably, within six months, it made a record by transporting the heaviest single piece of air cargo across the Atlantic on a regular passenger flight, delivering a 1,400-pound electrical panel from New York to Sandvik company in Sweden.
In 1948, the Swedish airline AB Aerotransport became part of it, leading to coordinated European operations. By 1951, the companies officially merged to form the SAS Consortium. The ownership was split between SAS Danmark (28.6%), SAS Norge (28.6%), and SAS Sverige (42.8%), with each being 50% privately owned and 50% owned by their respective governments.
Products and Services
Flights

– The airline offers a variety of flights to numerous destinations, ensuring passengers reach their desired locations comfortably. Affordable options and diverse

routes

make the flight services convenient for travelers.

Hotel – Passengers can book comfortable and reasonably priced hotels through the airline's services. A wide range of options is available, catering to different preferences and budgets.

Car Rental

– The airline provides car rental services, making it easy for travelers to secure a vehicle at their destination. This service is convenient, offering a variety of car options to suit different needs.

SAS EuroBonus

– This is the airline's loyalty program, allowing passengers to earn points on travel and other services. Members can redeem these points for flights, upgrades, and other exclusive benefits.

Charters

– The airline offers charter services for passengers seeking to book private flights. This service is flexible, accommodating various group sizes and specific travel needs.
Work Culture
In the airline, employees appreciate the excellent benefits, competitive salary, and the opportunity to travel, highlighting it as an outstanding place to work. The teams embody a culture of loyalty and fighting spirit, with a strong focus on customer service. However, some employees have noted challenges, including a lack of work-life balance and the location of the airport being far from downtown, which can be inconvenient.
Additionally, there are remarks about the airline still being partly government-owned by Sweden and Denmark, which might influence its operations. Some concerns have also been raised about top management increasingly lacking airline experience as experienced staff are replaced, which could potentially affect the company's operations and employee morale.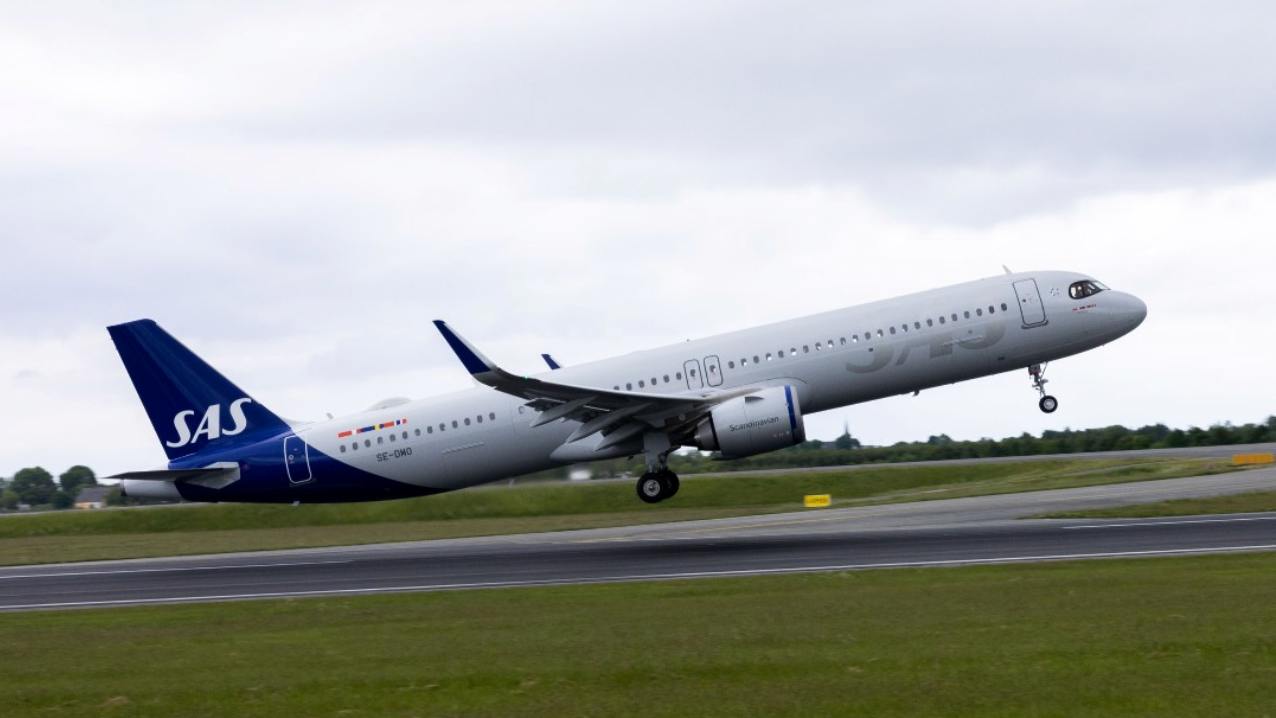 Benefits for Employees
Flexible and Sustainable Working Environment

– Employees enjoy a working environment that is adaptable to their needs, promoting a balanced lifestyle. This approach also emphasizes sustainability, ensuring that the workplace is eco-friendly and responsible.

Discounted Flight Tickets for Leisure and Recreation Trips

– The staff has access to reduced-price tickets for their personal travels, making leisure and recreational trips more affordable. This benefit encourages employees to explore new destinations and enjoy their time off.

Long-term Incentive Plan

– The airline offers a long-term incentive plan, rewarding employees for their dedication and hard work over time. This plan aims to motivate staff and foster a sense of commitment and loyalty to the company.

Health and Wellness

– The airline prioritizes the health and well-being of its employees, providing programs and resources to encourage a healthy lifestyle. These initiatives support both the physical and mental wellness of the staff, ensuring they feel their best.

Insurance

– Employees are provided with insurance coverage, offering protection and peace of mind in case of unforeseen events or health issues. This benefit is crucial in supporting the financial stability and well-being of the staff and their families.

Pension

– The company offers a pension plan to help employees secure their financial future and prepare for retirement. This benefit is a valuable component of the compensation package, aiding in long-term financial planning and security.
Also Read: SAS Scandinavian Airlines Flight Attendant Salary and Benefits
Video: Have a sneak peak of Airbus A330's refreshed SAS cabin
In this video, the airline is thrilled to unveil our renovated cabin. The company is actively enhancing the interior and the services available during its long-haul flights. The initiative began in February, and it anticipates refurbishing its aircraft at a pace of one per month. 
Summary
We've covered various aspects of the company and its work culture. From the diverse and dynamic work environment to the unique benefits offered, the airline aims to maintain a balanced and inclusive atmosphere. We hope that this overview has provided you with the insights you were seeking and has given you a clearer picture of what it's like to be part of the SAS community.
Contact Information
Company Name: SAS Scandinavian Airlines
Address: 195 87 STOCKHOLM, Suède
Telephone No.:  +4593705307
Website: https://www.sas.dk/
Facebook: https://www.facebook.com/SAS/
Instagram: https://www.instagram.com/flysas/
Twitter: https://x.com/sas