When pursuing a career in life, it's important that the company appreciates your position. For SAS, being a member cabin crew team is more than just a job. As cabin crew at SAS, your major responsibility is to ensure the safety of its passengers and that the customers' experience with their SAS aircraft is pleasant, easy, and efficient. In exchange, you will be paid with a very fair salary and benefits. According to Glassdoor, Scandinavian Airlines Flight Attendants earn an estimated monthly pay of NOK30,300 ($2,969). While the base pay per month is projected to be NOK30,000 ($2,940). But this is not the total computation for the monthly salary of a flight attendant at SAS, there are still extra means that can increase the rate.
Also Read: How to Apply SAS Scandinavian Airlines Flight Attendant Hiring 
Scandinavian Airlines System or known as SAS, is the flag carrier of Denmark, Norway, and Sweden. The airline was formed in 1946 by a consortium agreement between three Scandinavian airlines: Det Danske Luftfartselskab, a Danish airline, Den Norske Luftfartselskap, a Norwegian airline, and Svensk Interkontinental Lufttrafik AB, a Swedish airline. SAS, which is part of the SAS Group and is headquartered in Solna, Sweden, operates 180 aircraft to 90 destinations as of 2019 data.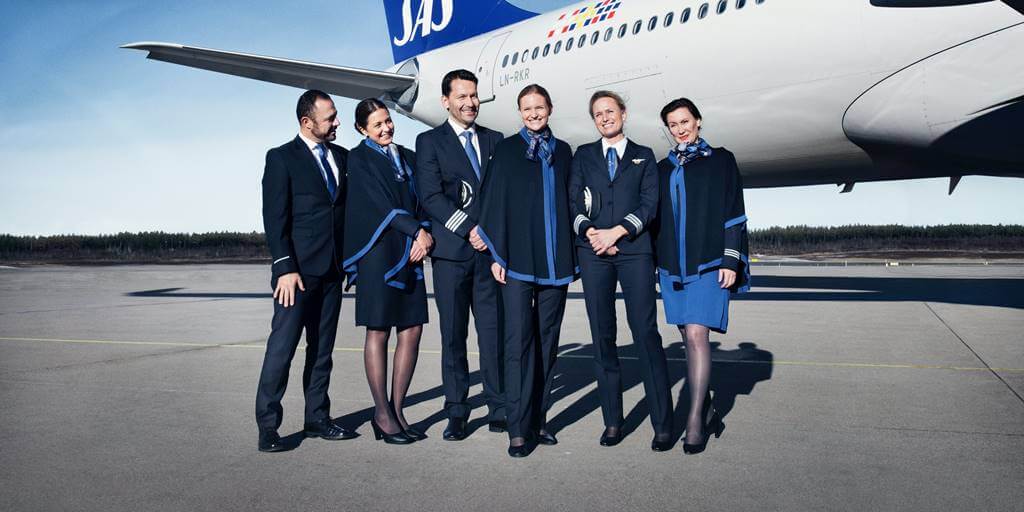 Cash Salary Breakdown
Basic Salary – According to Glassdoor, a Flight Attendant at SAS can expect to earn an estimated basic pay of NOK30,000 per month ($2,940). FAs in SAS can also earn an extra salary through special flights, bonuses, commissions, profit sharing, stock options, and tips are all possible forms of additional compensation.
Flying Pay – Currently, there are no provided rates for the FA's flying pay at SAS. This flying pay is also known as per hourly rate. As an FA you will be paid for every hour you fly on air at a specific rate.
Layover Allowance – Currently, there is no publicized per diem pay or layover allowance for SAS Flight Attendants. The per diem pay is intended to cover the expenses of all your meals and some other expenses during a stopover.
Benefits
Health Coverage – Airlines provide excellent health benefits to their personnel. Medical, vision, dental, and life insurance policies for flight attendants and their dependents are just some of the basic coverage. Health savings accounts and other medical benefits may also be included in these programs, but must be confirmed by in the contract or agreement signing.
Hotel stays for the night – Before the return flight, airline attendants may need to spend the night somewhere. Crew members are not charged for overnight stays when traveling for work. Often, this hotel stay is for flight attendants to sleep and recuperate before the return voyage, however crew members may have extra time to explore destinations.
Meet Other Culture – One of the best advantages of working as an FA is the opportunity to meet a different culture. During your travels, you will have the opportunity to meet thousands of airline passengers. You will learn a lot about diverse cultures if you are of different nationality so this is a nice experience.
Flexible Schedule – Airlines want their crew members to be well-rested in order to ensure safe flight, thus they may limit the number of hours crew members can work. The majority of flight attendants work three days per week. This advantage can give you more time to spend on travel, family, or personal interests.
Reimbursement for food expenses – Free food or food reimbursement is an exciting benefit of being a flight attendant. In addition to in-flight snacks and meals, several employers reimburse crew members for outside food expenses while traveling.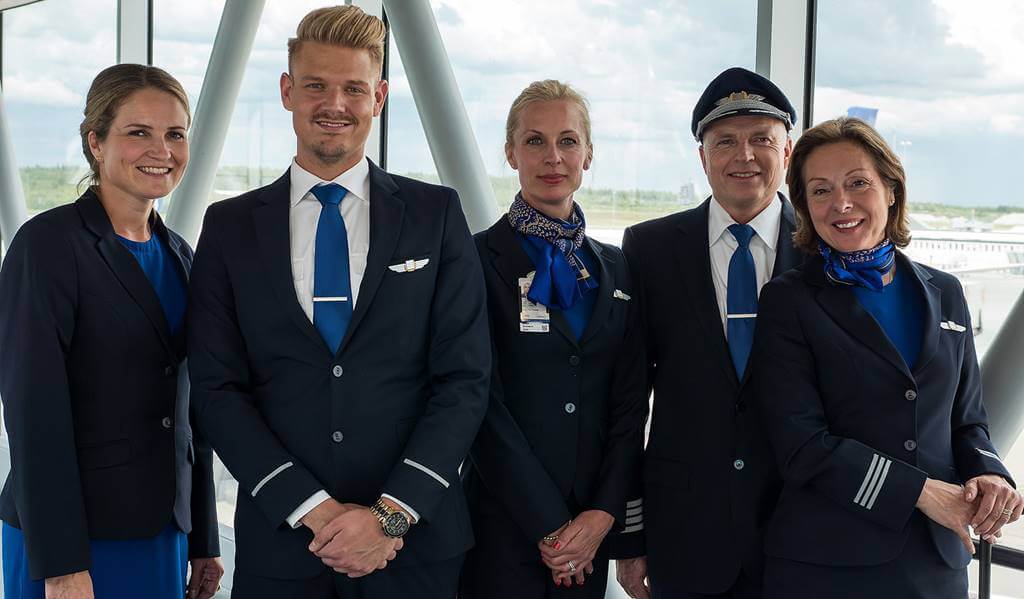 Video: SAS – Meet the Cabin Crew
Have you ever wondered what it's like to be a member of an airline's cabin crew? This video will take you behind the scenes on a flight to Malaga. This video of SAS will show you that there's a lot more to the job than just providing food for passengers. You are not a server on board but person who provides customer service with skills and heart.
Frequently Asked Questions
1. How many hubs does SAS have?
Copenhagen-Kastrup Airport is the airline's principal hub, connecting to 109 destinations worldwide. Stockholm Arlanda Airport with 106 destinations is the airline's second largest hub. While at the Oslo Airport, Gardermoen serves as the airline's third hub. Bergen Airport, Flesland, Göteborg Landvetter Airport, Stavanger Airport, Sola, and Trondheim Airport, Vaernes are all minor hubs.
2. Is SAS a well-established airline?
You can say that SAS is really a well-established airline for your dream career because of these two things – Membership and Services. SAS membership in Star AllianceTM provides access to a vast worldwide network and seamless connectivity. SAS also provides ground handling, technical repair, and air cargo services in addition to airline operations.
3. Does SAS have lots of aircrafts or flights?
SAS now has a total of 138 aircraft at its disposal. Only 11 of these are widebody designs, all of which are produced by multinational European planemaker giant Airbus.
4. Are medical conditions covered by the health insurance?
First of all, if you have a medical condition that is serious, airlines won't accept you. Health insurance coverage will depend on the policy provided by the airline. Further details will be discussed during the orientation.
5. Does all Flight Attendants get per hour pay?
Everyone will be entitled of per hour pay, regardless if you are a newbie or senior FA. Experienced cabin crews will definitely get better per hour pay rates.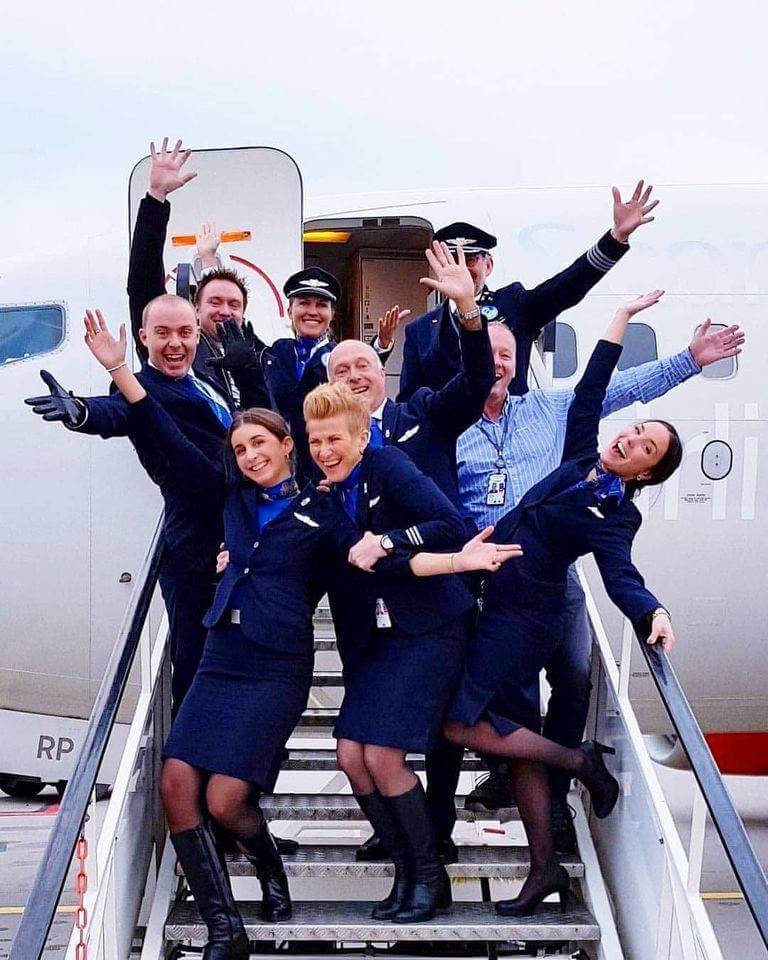 Summary
Scandinavian Airlines Flight Attendants can earn an estimated monthly pay of NOK30,300 ($2,969), while the  projected base pay is NOK30,000 ($2,940) per month. SAS is moving toward a future where change is constant, as is the need to rethink and rebuild. A future of conscious thought and long-term innovation. So if you are thinking about getting a job in an airline where growth is real, SAS is for you.