Do you aspire to work as a cabin crew member for a well-known airline like SAS Scandinavian? Then you have arrived at the correct article. This article will provide you with all the specific information you require to pursue your airline career goals, including the overview of SAS Scandinavian, the requirements to prepare, qualifications, and the step-by-step guide on how to apply.
Also Read: 7 Important Job Qualifications to become a Flight Attendant
You won't have to spend hours researching qualifications, criteria, and the application process because everything is right here. We know that finding the right job for you isn't always easy, especially when the corporate world is so competitive. But, with knowledge about what you are about to venture into, you will eventually find the right job for you. Let's learn all the steps you need to take for your desired airline company.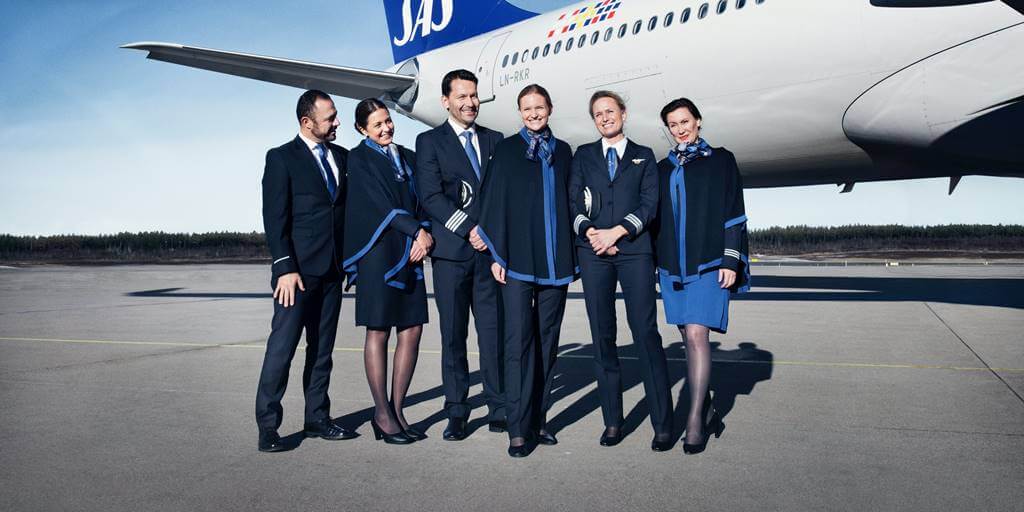 Overview of the SAS Scandinavian Airlines
SAS is now most commonly known as the major airline based in Scandinavia – providing attractive offers towards regular passengers. But behind this considerable success, SAS actually has a surprising story to tell for you.
The Airline was originally founded in 1946 as a group of Sweden, Norway, and Denmark's trans-Atlantic operations, which united afterward. In June 2018, the airline was sold to SAS, which continually enhanced the industry.
Now, SAS Scandinavian Airlines operates in three large hubs: Stockholm-Arlanda, Copenhagen, and Oslo. The airport commits to approximately 800 flights every day which allows them to hire many cabin crews. There are almost 30 million passengers every year that choose to travel with SAS.
Aside from all that, Scandinavian Airlines currently has access to 120 destinations in Asia, the US, and Europe and is always offering excellent services. So, it is normal for people to consider their airline dreams by wishing to be at SAS.
Responsibilities
One thing about SAS Scandinavian Airlines is that they live up to their name. They don't become the leading airlines just because they are huge, but also because of their service. With 800 flights conducted daily, the airline needs frequent hiring of flight attendants.
As a flight attendant, your central role is to ensure the safety of every passenger throughout the whole flight. You'll commit to giving the best flight experience by doing your tasks on board. Hence you need to know these responsibilities when applying to SAS Airlines.
Demonstrate the proper usage of safety devices prior to take-off.
Assist the passengers in putting their luggage in the designated compartment.
Address their queries in a calm yet professional manner.
Serve the food and drinks to every customer precisely as they requested.
Ensure that all the security equipment is working correctly.
Give utmost assistance to the disabled, elders, pregnant and children.
Deal with the possible concerns during the flight.
Prepare reports when there is a need to.
Be approachable by greeting the passenger with a smile.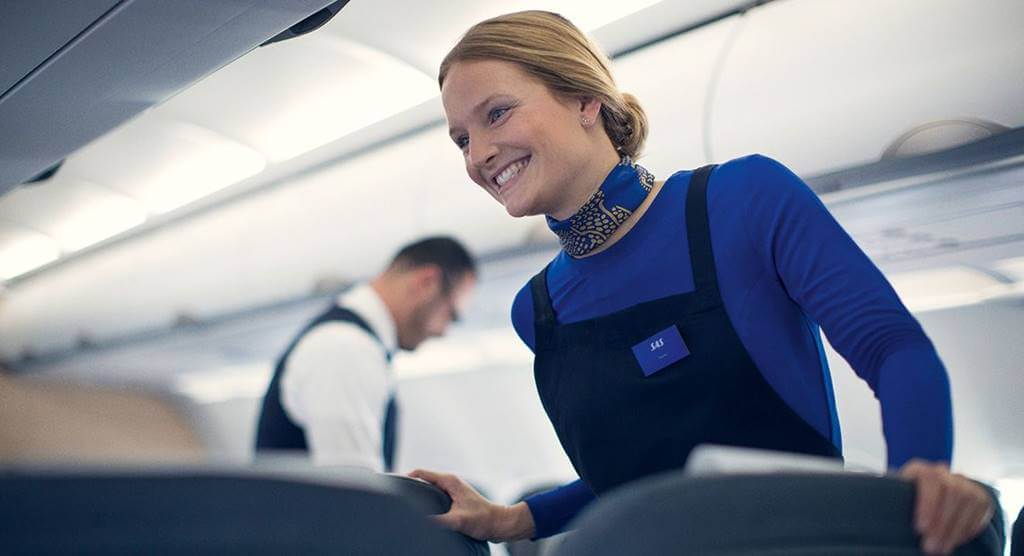 Qualifications
In order to be an eligible candidate for Scandinavian Airlines, you need to be a citizen in Denmark or at least have the right to work in the country. In addition to that, you must also be a fit role in each minimum qualifications:
The Company likes the applicants to be: 
Empathetic
Energetic and passionate
Oriented in customers
Responsible
Willing to be interested in people.
Well-resistant to pressure and stress
Able to make a difference
You also need to:
Be at least 18 years of age.
Have experience in customer service of at least two years.
It should be between 160-190cm in height.
Have good/normal health physically.
Have a normal vision with a maximum of +/-4.
Can swim confidently in every possible circumstance.
Don't have any visible piercings and tattoos when in uniform.
Be fluent in at least one of the three Scandinavian languages and understand the others.
Speak English for at least standard Berlitz in B2.
Can create and sustain a good connection with travelers.
Document Requirements to Prepare
Aside from meeting the qualifications, you will also need to present the following document requirements upon applying for the job:
Updated Resume or CV
Documents of work and education experience
Medical and dental Certification
Criminal Records
Copy of Citizenship or proof of your right to work in the country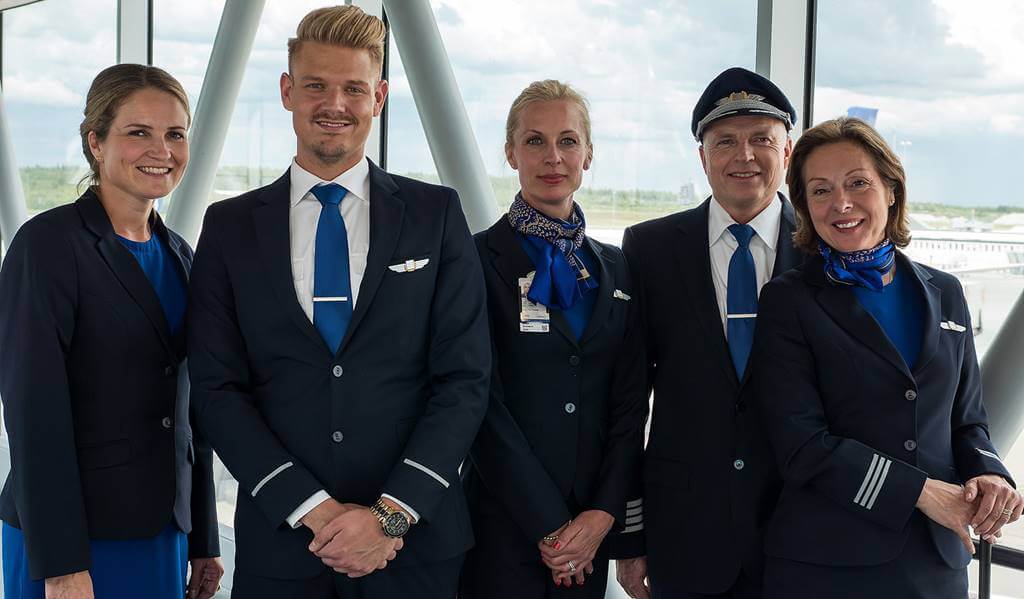 Where to Apply for a Job for SAS Scandinavian Airlines Online?
Yes, SAS is now open for online applications! Here are the links to the websites you will need to visit upon applying for SAS.
To know more about the cabin crew career in SAS, click HERE.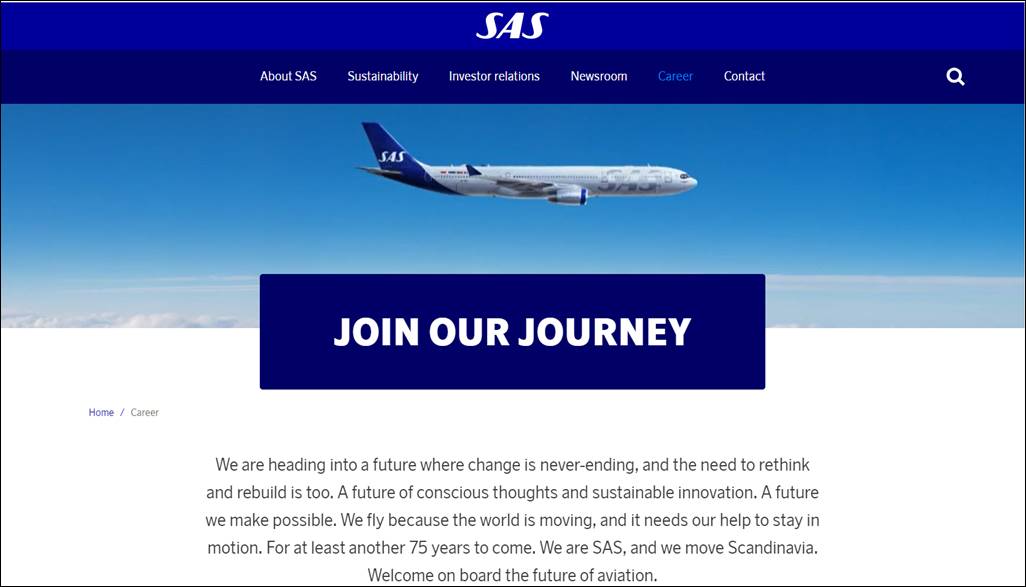 Of course, applying to the main website of SAS is the best option as it is more direct. But we provided other alternative links as well.
LinkedIn is a network type of website that enables millions of people to have access to job opportunities. SAS Scandinavian Airlines has an account on LinkedIn, and you will see updates regarding job openings there.
Glassdoor is an excellent job-hunting website as it always presents the latest results. Currently, it shows three relevant job openings for SAS, so make sure to check them out.
How to Become a Cabin Crew for SAS Scandinavian Airlines
Below are the instructions on how to go about applying for the cabin crew job for SAS Scandinavian Airlines. This guide is also useful for those who are already working somewhere else but would like to apply in SAS.
Step 1: Fill Out the Online Application
Since SAS Scandinavian Airlines accepts online applications, this should be the initial step in the hiring process. By clicking on the links provided above, you will be routed to forms where you will be required to provide information.
The information includes your work experience, personal information, contact information, and a CV. In addition, you will be prompted to create a password for your application.
Step 2: Resume Evaluation
After filling out the online application, you will be asked to wait for the resume evaluation to be completed. As you may be aware, the resume evaluation is the first part of the selection process at SAS. That is the procedure wherein you will be recognized for your previous experience and accomplishments.
It is necessary to remain patient throughout the process, which could take several months. It is highly recommended that you conduct more study on the job you are applying for to avoid boredom. In this way, you can present yourself as someone well-versed in and experienced with the material.
Step 3: Orientations Regarding the Job Agreement
Following successful completion of the initial screening, the following stage is orientation. During this step, you will be notified of the salary, setup, and working hours that you will be assigned once hired on board. Keep in mind that this is being conducted in an interview style, so you must be confident in your responses.
SAS will provide you with information on the advantages of working as a cabin crew. This is the point at which you will determine whether or not to proceed with the agreement. This interview may or may not act as your last interview, so make the most of your opportunity by performing well in this process.
Step 4: Training
Even when you have completed the recruitment process, you will not be permitted to fly immediately. This is due to the fact that SAS recognizes the significance of familiarity and expertise with their airline. As a result, they provide exclusive and complimentary training at the Copenhagen Airport.
During these 3 to 4 weeks of training, you will gain theoretical and practical knowledge by putting your skills to the test as a member of the SAS cabin crew. In addition to teaching emergency techniques, it also incorporates other related topics.
Furthermore, even once you have been granted permission to board, you must still complete annual refresher training sessions.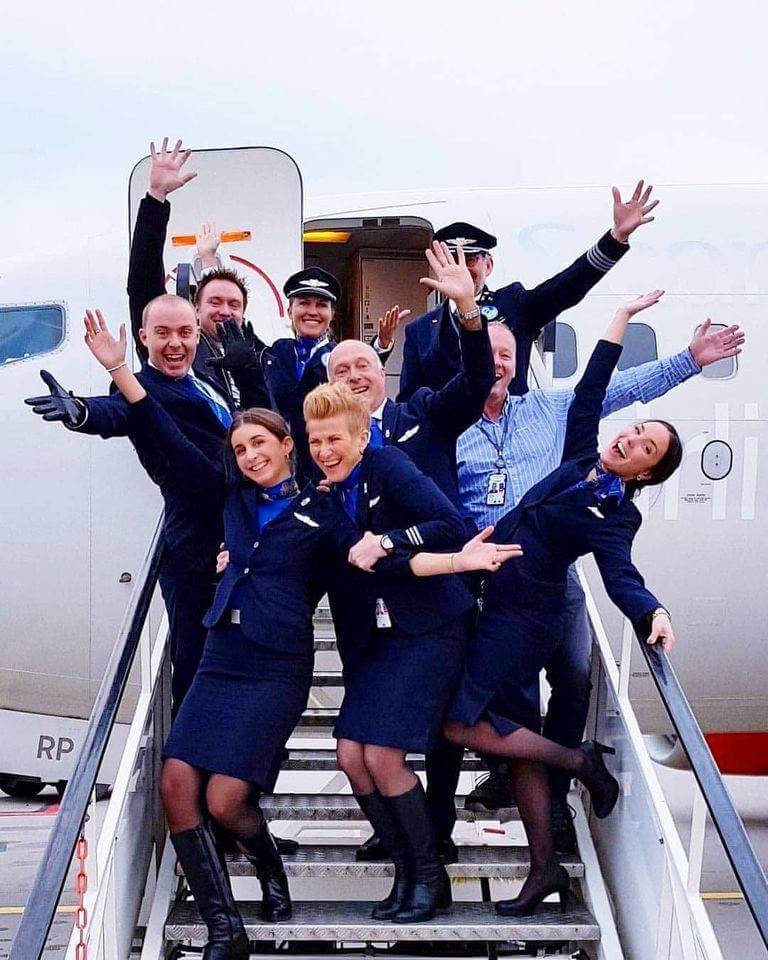 Monthly Salary and Benefits for SAS Scandinavian Airlines Flight Attendant
You can't expect an uncompetitive salary when you're at SAS Scandinavian Airlines. The average wage that cabin crews can get ranges from 25,000-35,000 Swedish krona. Aside from that, they offer their flight attendants flight benefits and bonuses that they can enjoy monthly.
Here are more benefits offered by the company:
Discounted airline tickets every 3 or 6 months.
Company Uniforms
Free dry cleaning services
Others are specified during the briefing
Video: Behind the Scenes with Cabin Crew SAS Scandinavian Airlines
The documentary video showcases a real-time experience of both travelers and cabin crews in every flight. You can see that the flight attendant from SAS is highly professional but energetic as well. They are trained very well when it comes to attending with travelers.
As aspiring flight attendants, these videos will surely inspire you and assure you that you're on the right track. Welcome yourself as one of the audience in the documentary.
Photos: SAS Scandinavian Airlines Cabin Crew in Uniform
Check out these beautiful pictures of SAS Scandinavian Airlines flight attendants in uniform. If you wish to imagine yourself being part of this company, check out these photos to give you an idea about working for this airline:
Frequently Asked Questions
Here are some common questions and answers about the hiring process in SAS Scandinavian Airlines:
1. What is the main priority of flight attendants in SAS?
The primary role of SAS Flight attendants is to ensure every passenger's safety and flight satisfaction successfully. That is done by giving them the best services, attending to inquiries, assisting, and the like.
2. Do I have to be knowledgeable in foods when aspiring to be an air steward for SAS?
Yes. Since a portion of flight attendants' job is to prepare and give food to passengers, it is a plus that you know things about food. For most, you need to be also knowledgeable in wines.
3. What is a Cabin Crew Resources Pool?
The cabin crew resources pool is suitable for those who have peak traffic. Students, part-timers, and temporary job hunters can join the fun in this job. It can also be considered as an internship.
4. Is cabin crew at SAS a great choice?
It is a dream of many for a reason. A lot of people want to travel the world but they have no time. They think traveling equals leisure. But when you're a cabin crew, especially at SAS, you are traveling while working. That enough makes it a great choice.
5. Can flight attendants at SAS get married and pregnant?
SAS permits their flight attendants to marry depending on their experience or years of service. When you are someone that has reached more than four years working abroad, you may be permitted. But if someone gets pregnant, she will be forced to resign.
6. Upon fulfilling the first step of application, can I expect to pass the interview as well?
SAS always chooses the most qualified applications first before proceeding to interviews. So, it means that when another application is more qualified than yours, your invitation may be postponed or canceled.
7. I have a fear of heights, can I still apply as an FA for SAS?
Yes, there is no requirement that you should have no fear when applying as an FA. But, when you get accepted and work for SAS, you should not let your fear of heights interfere with your work.
8. Will I get a better salary grade at SAS?
Yes, as time passes by, your salary will get better. Just work for it.
9. How long should I wait before I get promoted?
It depends. In most cases, FAs are subject to assessment. Once you ace those assessments, you may ask your manager regarding possible promotion or SAS will automatically promote you.
10. Does the application really take a long time?
In most cases, yes. The application might take a long time depending on the hiring process of the airline. Since there are a lot of applicants, the company spends more time assessing and evaluating candidates.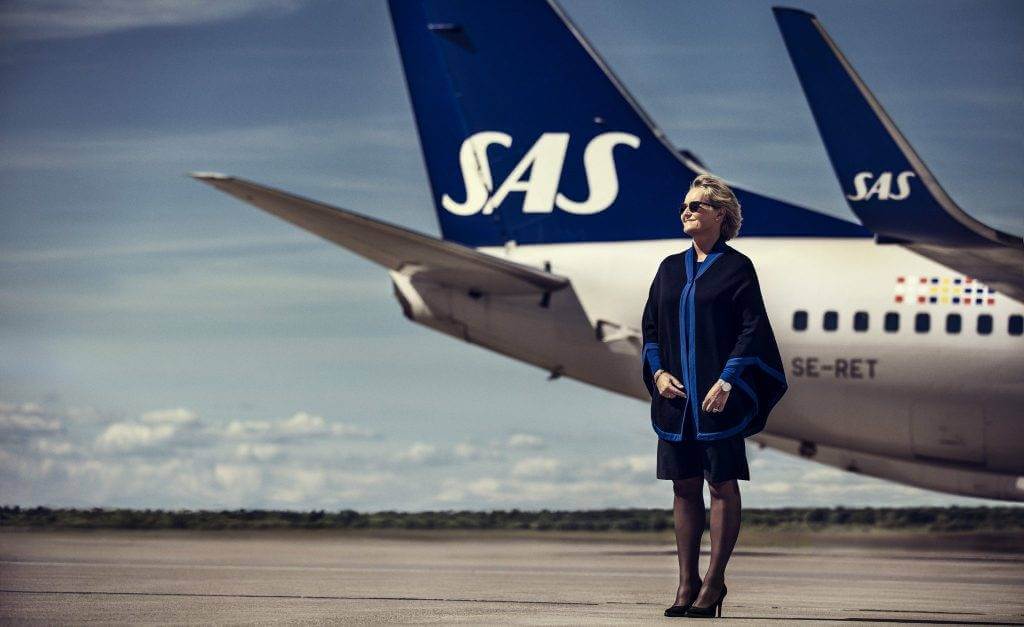 Summary
Air stewards generally work on longer flights wherein your major responsibility is to establish a comfortable, clean, and friendly atmosphere for every customer and co-worker. This is conducted in intimate association with the Air Purser, who is the cabin manager onboard.
Then you will have the task of organisíng and overseeing the activities in the galley and updating your associates on the general operation for the service. SAS is a dream come true to many so don't let yourself see it as "too-good-to-be-true". 
Now, we hope that this article helped you understand the SAS application process better. Instead of panicking, we also hope you become inspired by the complicatedness and beauty of being a flight attendant.
Contact Information
SAS SCANDINAVIAN AIRLINES
Address: Stockholm, Sweden
Telephone Numbers:
Sweden: 0770 727 727
From abroad: +46 8 797 4000
Norway: 2189 6400
From abroad: +47 2189 6400
Denmark: 70 10 20 00
From abroad: +45 70 10 20 00
Website: https://www.sasgroup.net/
Facebook: https://www.facebook.com/SAS/
Instagram: https://www.instagram.com/flysas/?hl=en
Twitter: https://twitter.com/flysas