CommuteAir is a prominent airline company that connects people to diverse destinations across the United States. Operating as a vital partner of major airlines, CommuteAir provides essential regional services that bridge the gap between smaller airports and major transportation hubs. This ensures that travelers can access a wide range of locations conveniently and reliably. 
Also Read: How to Apply CommutAir Flight Attendant Hiring
At its core, CommuteAir strives to enhance regional connectivity by serving as a vital link for urban centers and remote communities. The airline's dedication to optimizing routes, refining operations, and maintaining a strong customer-oriented approach highlights its commitment to making air travel accessible and efficient to passengers.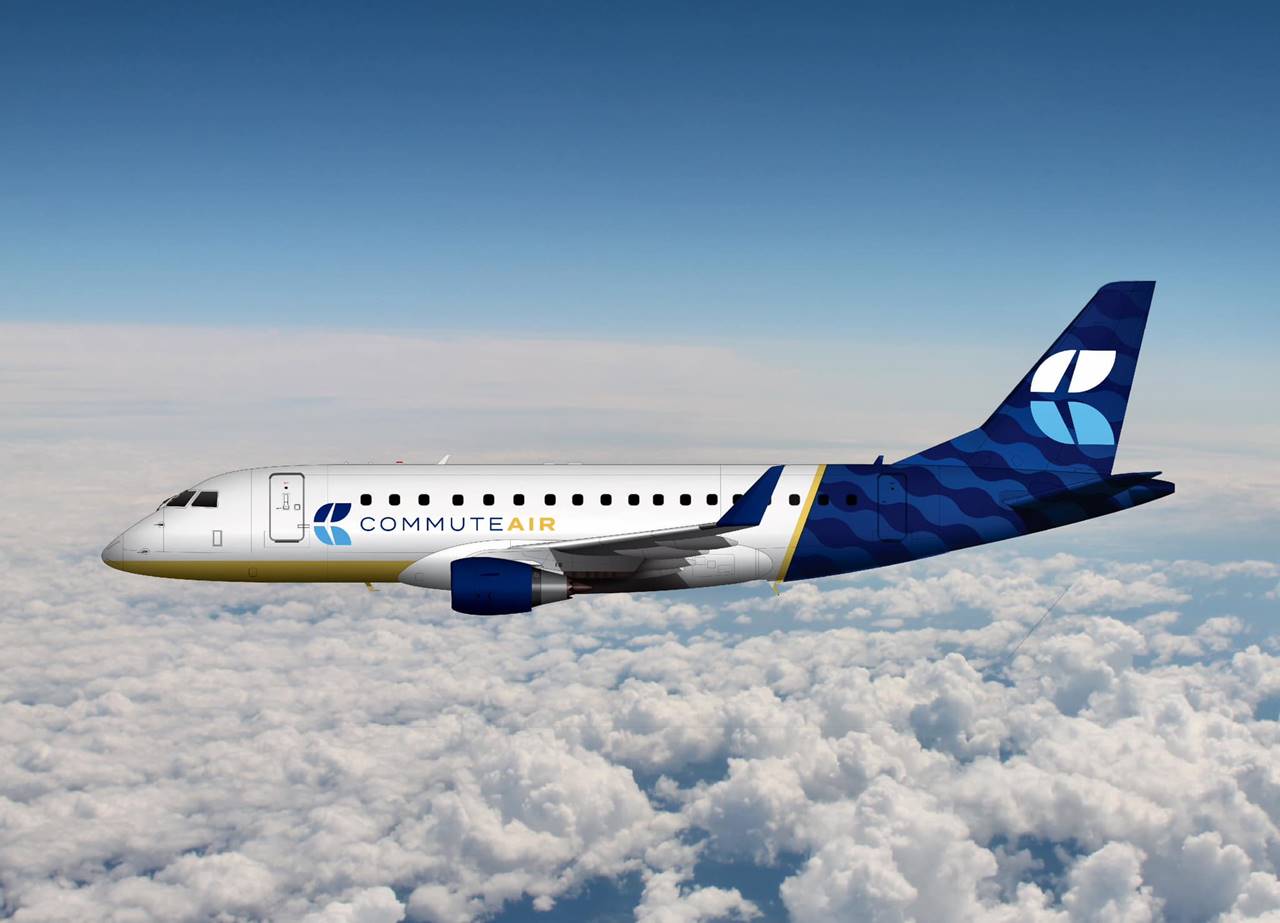 Quick Facts
Airline Name

: CommuteAir

Airline IATA Code

: C5

Headquarters:

North Olmsted, Ohio, United States

Founded:

1989

Number of Destinations

: 75+

Fleet Size:

63

Fleet Types:

Embraer 170, Embraer 175, Embraer 135, Embraer 145, Dash 8-200, Dash 8-300, Beech 1900D

Location Hubs/Bases

: Denver International Airport (Denver), George Bush Intercontinental Airport (Houston, Texas), Washington-Dulles International Airport (Washington, D.C.)
Brief History Overview
Founded in 1989, CommuteAir has carved a notable presence in the aviation industry through the years. It was originally established as US Air's marketing affiliate, with operations commencing on August 1, 1989. However, the airlines changed partners in January 2000 from US Airways to Continental as it failed to reach a mutually acceptable agreement.  
This decision led CommuteAir into a new chapter of its history as it embraced Continental Airlines, now recognized as United Airlines, as its fresh codeshare partner. This transition has propelled the airline into a different realm of regional aviation, opening doors to improved collaboration and a wider network of destinations. This has also allowed the airlines to expand its aircraft fleet and offer more local and international flight destinations for passengers. Now, the company continues to thrive as a vital regional airline, connecting cities and communities across the United States in over 75 destinations. 
Products & Services
Regional Connectivity.

The airline specializes in providing regional air travel services, connecting smaller airports with major transportation hubs. Its well-optimized routes and partnerships with big careers like United Airlines allow passengers to access a varied range of destinations within the United States. 

Codeshare Flights.

As a partner of United Airlines, CommutAir offers seamless connections to a broader network of destinations. Passengers of this airlines can book their flights through United Airlines and experience the convenience of efficient transfers and coordinated schedules between CommuteAir's regional flights and United's larger network. 

Modern Aircraft fleet.

The company boasts a modern fleet of Embraer 145 aircraft, which are well-known for their passenger comfort and efficiency. These planes are also equipped with amenities that ensure a comfortable and safe journey for all passengers. 

Customer-centric services

. The airline places a strong emphasis on quality customer service, aiming to offer a pleasant and seamless travel journey. From convenient booking processes to attentive in-flight services, the airline aims to give passengers the best flying experience. 

Nonprofit program

. CommutAir Cares is the company's nonprofit program that aims to assist young aviators and their employees. Besides providing flight services, the airline is also dedicated to giving back to the communities they serve.
Work Culture
CommutAir's work culture is centered around its four core values: efficiency, dependability, care, and safety.  These values serve as guiding principles that influence the decisions of every team member, shaping the ethos necessary to create a positive and inclusive work environment where everyone feels valued and respected. With a focus on teamwork, the company cultivates an atmosphere of open communication and cooperation, encouraging employees to work together to deliver exceptional services. 
The company also recognizes the importance of continuous learning and development. For this reason, it invests in the workforce by providing opportunities for personal growth, career progression, and skill enhancement. From training programs to ongoing education for various organizational roles, CommutAir readily extends its support to employees who aspire to fast-track their careers. This commitment to each individual employee's professional growth not only benefits them but also the airline's overall operational excellence. 
Benefits for Employees
Competitive Compensation

. CommutAir provides employees with competitive compensation packages which reflect the airline's recognition of the value they bring to the organization. The structure of the compensation is designed to reward contribution and dedication, making sure employees are fairly compensated for their efforts. 

Career Advancement

. CommutAir encourages professional growth and advancement through various opportunities. The company offers avenues for advanced training, career progression, and skill development to allow employees to take on new challenges and elevate their respective roles. 

Healthcare benefits.

The airline prioritizes its employees' well-being by offering comprehensive healthcare benefits. The company supports its team's physical and mental wellness, from sick leaves and medical, dental, and vision coverage to wellness programs. 

Pension and Retirement Plans

. CommutAir invests in its employees' long-term financial security, providing retirement plans and pension options that help them plan for a stable future beyond their working years. 

Travel Perks.

Employees of CommutAir get access to complimentary and discounted travel, allowing them and their immediate family members to explore various destinations. 

Diverse and Inclusive environment

. CommutAir embraces inclusivity and diversity in its workforce, fostering an environment where all employees feel respected, safe, and appreciated. 

Employee Assistance

. United Healthcare, through CommutAir, offers Employee Assistance that includes proactive resources and free services that provide support for health, personal problems, and workplace challenges.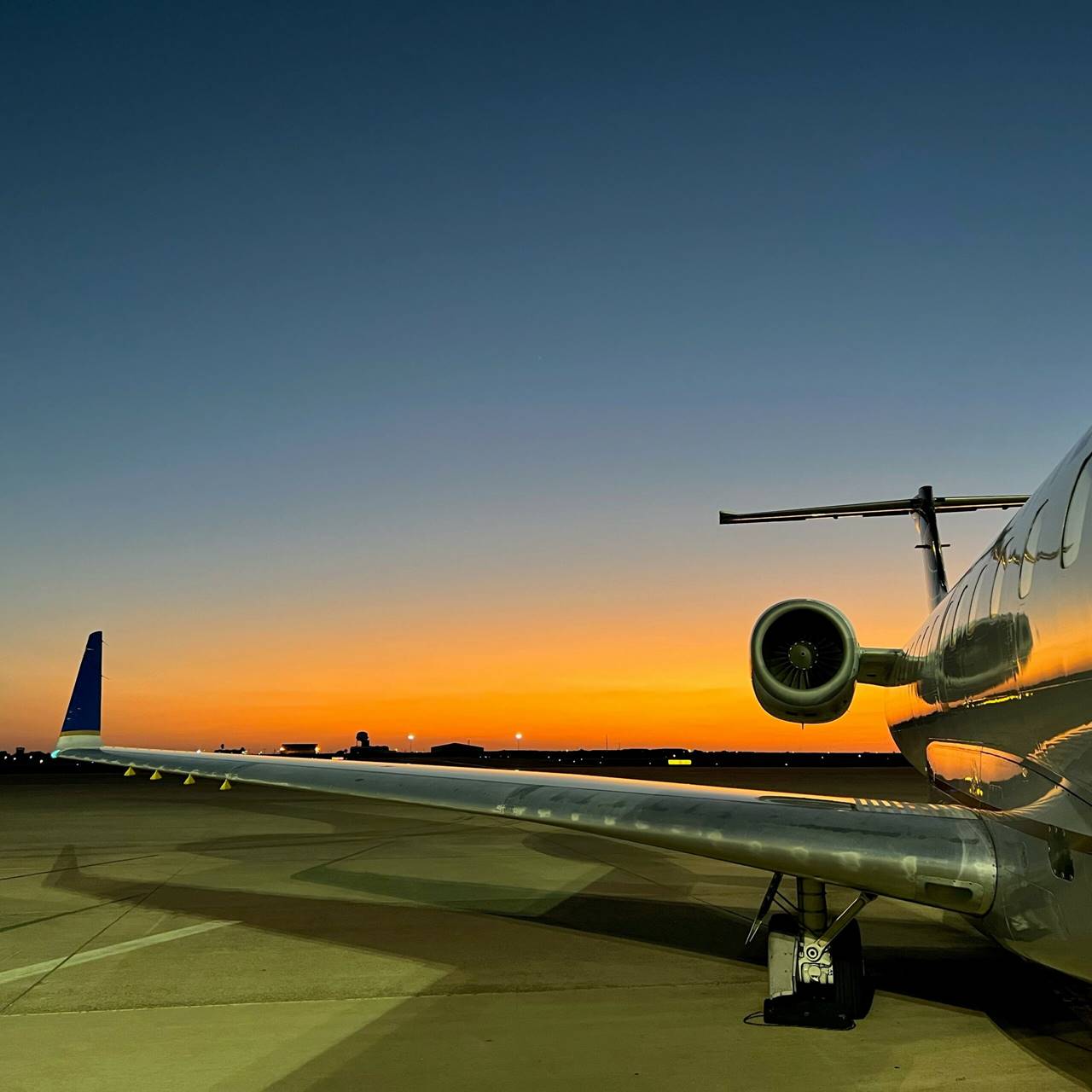 Video: CommuteAir 2022 by CommuteAir
This video gives viewers an immersive glimpse into the airline's varied achievements, developments, and operations throughout the years. The visual narrative features the airline's modern aircraft and the interactions between passengers and crew. It also highlights CommutAir's meticulous maintenance procedures and customer services that prioritize passenger comfort to ensure seamless travel experiences.
Summary
CommutAir stands as a dynamic and prominent regional airline with a rich history and clear vision for the future. Since it was founded in 1989, the airline has evolved from its roots as a marketing affiliate to become a vital connector between small airports and major transportation hubs within the country. Its continued dedication to customer satisfaction and pivotal role in community connectivity has cemented its position as a key player in regional air travel.
Contact Information
Company Name: CommutAir
Address: North Olmsted, Ohio
Telephone Number: (440) 779 4688
Website: https://www.commuteair.com/
Facebook: https://www.facebook.com/commuteair/
Instagram: https://www.instagram.com/commuteair/
Twitter: https://twitter.com/FlyCommuteAir/