Eastern Airlines is a long-standing airline company that started way back in 1926. In a short period, Eastern eventually became one of the renowned "Big Four" domestic airlines in u, where it has since remained.
Also Read: Eastern Airlines LLC Flight Attendant Salary and Benefits

The airline prides itself on its legacy as a pioneer of new and underserved routes, delivering nonstop and comfortable air travel to its passengers. Its history as an early and enduring trailblazer of novel flight routes has earned its reputation as one of the prominent airline companies in the landscape today. Eastern continues to carry forward its legacy of innovation and positive influence in the aviation industry by providing a direct and pleasant flying experience for its customers.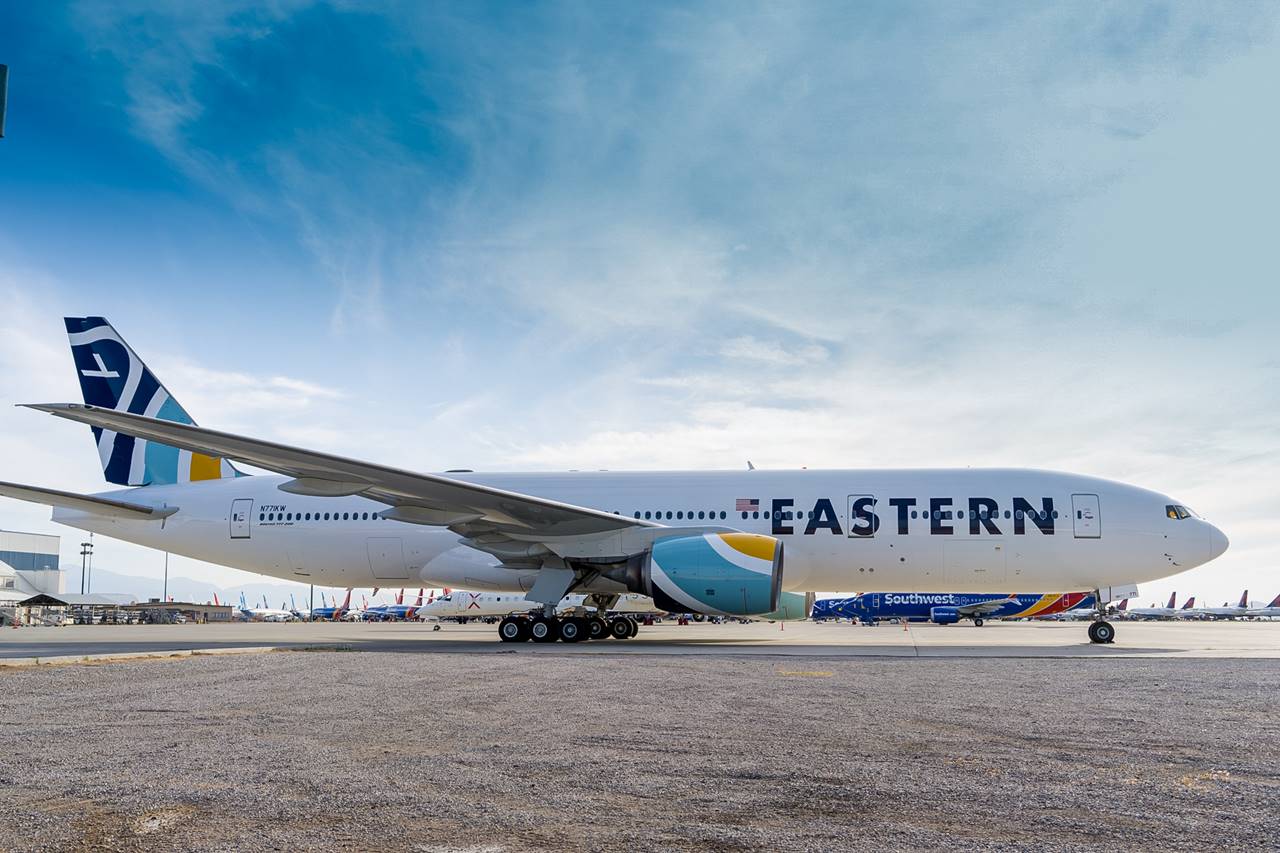 Quick Facts
Airline Name

: Eastern Airlines

Airline IATA Code

: 2D

Headquarters: Wayne, Pennsylvania, United States
Founded:

2010 (as Dynamic Airways)

Number of Destinations

: 2

Fleet Size:

16

Fleet Types:

Boeing 767, Boeing 777

Location Hubs/Bases

: Miami International Airport (Miami, Florida)
Brief History Overview
Eastern Airlines, LLC started its journey in 2010 as a charter airline named Dynamic Airways. The name was meant to be a modern iteration of the historic Eastern Air Lines that operated from the late 1920s to the early 1990s. It was not long after that Dynamic added "International" to its brand to signify its shift from a charter airline into a company offering scheduled international services. In 2018, Eastern Airlines, LLC was finally reborn with a renewed vision to deliver flight services for the 21st-century aviation landscape. 
Drawing from its brand recognition and deep roots, Eastern has strived to make a name for itself in the competitive airline industry by blending a sense of nostalgia with modern services and amenities. Now, the airline delivers nonstop flights to underserved routes and pioneered new domestic and international pathways to offer direct and hassle-free flying experiences to passengers.  
Products & Services
Charter flights

. Eastern accommodates charter services and flights, catering to events, conferences, and other organized travel needs. This service guarantees tailored and convenient travel solutions for large groups.

Cargo Services.

In addition to passenger services and charter flights, the airline also offers cargo transportation solutions to efficiently transport packages and goods. 

Modern Fleet

. The airline boasts a modern and well-maintained aircraft fleet equipped with advanced technology and amenities. 

Premium seating.

While the airline doesn't have a first-class cabin, its Globetrotter and Pathfinder fares provide a premium seating option for passengers to ensure extra comfort. 

Free in-flight entertainment

. Eastern entertainment is touchless, so passengers will need to bring their own devices to access a wide range of content like movies, music, and shows. 

Low Airfares

. Flights made with this company come with low airfares. This allows passengers to access comfortable and direct flights without breaking the bank. 

Large overhead bins.

Passengers can stash their carry-on bags or luggage in the aircraft's spacious overhead bins.

Online booking

. Passengers can conveniently book and manage their flights through the airline's website. This helps streamline the booking process and lets travelers make changes to their reservations from their own devices. 
Work Culture
Considering its rich history, Eastern Airlines focuses on combining tradition and innovation. This reflects on the company's work culture, striking a balance between honoring its legacy and embracing modern, innovative practices. This blend of innovation and tradition informs decision-making and encourages employees to work in a forward-thinking environment. 
Its customer-centric focus is also a core value ingrained in every team member, from in-flight crews to ground staff, in order to create memorable and satisfying travel experiences for all passengers. Eastern values the culture of team collaboration, with teams working closely to ensure seamless operations. This sense of collaboration and teamwork promotes efficient problem-solving and allows employees to gain a shared sense of responsibility that contributes to the airline's success. 
More than anything, Eastern recognizes the value each team member brings to the table. It encourages employees to take ownership of their responsibilities to foster a sense of accountability and empowerment in the workplace. The airline also promotes an inclusive and diverse work environment which it considers the "strength" of the workforce. Employees from different backgrounds are supported, valued, and appreciated, contributing to an innovative and perspectives-rich workplace.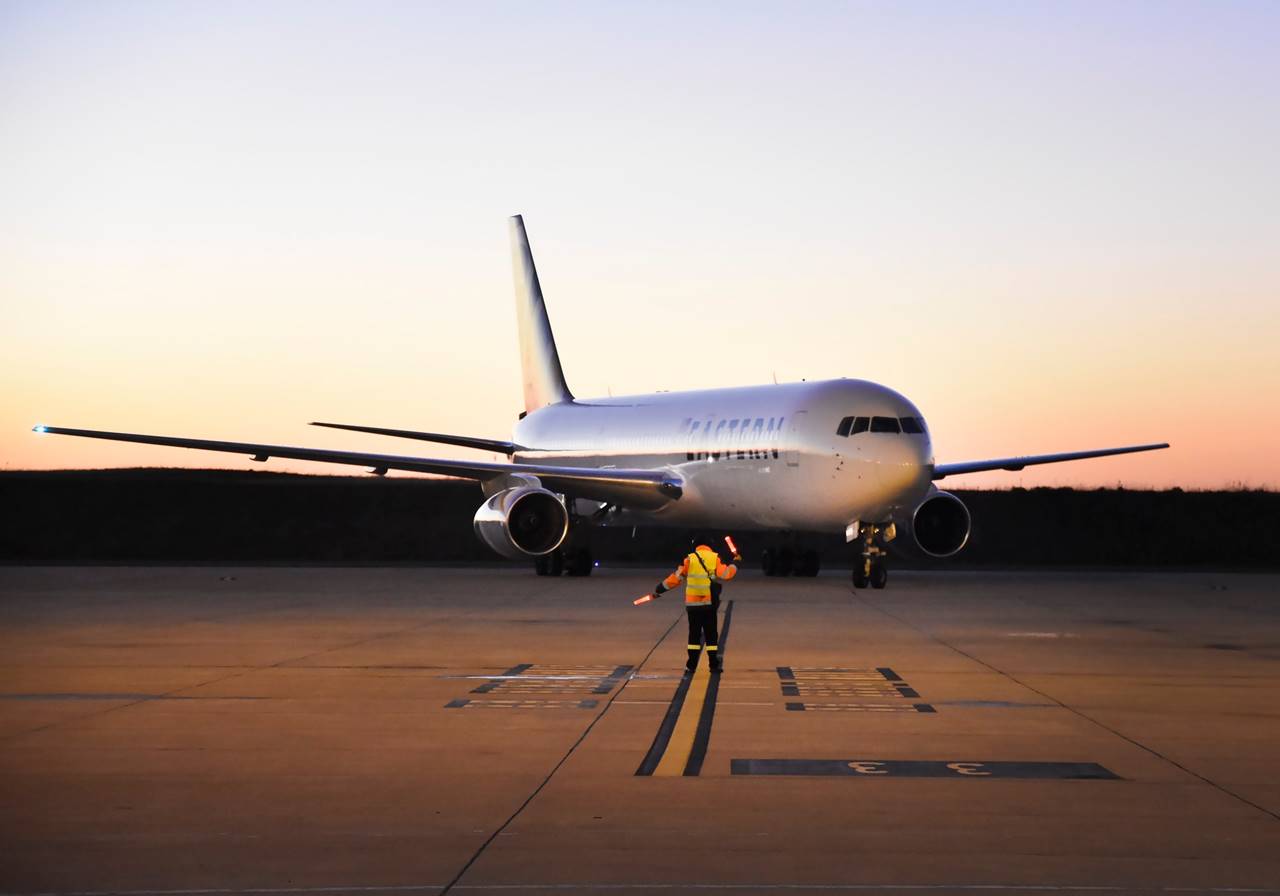 Benefits for Employees
Competitive Compensation

. Eastern provides competitive salaries that reflect the experience, skills, and contributions of its employees. This makes sure that employees are fairly compensated for their hard work and dedication. 

Retirement Plans

. The airline offers retirement savings plans, such as 401(k), to allow employees to enjoy financial security in their retirement years and save up for their future. 

Travel Perks. Eastern extends travel benefits to employees, including complimentary and discounted air travel on the airline's flights.
Healthcare coverage

. Employees receive healthcare coverage that includes medical, vision, and dental plans. This helps employees and their families maintain good health and receive the medical care they need.

Paid Time Off (PTO). The airlines provides employees with paid time off for sick days, holidays, and vacations. This lets team members take breaks, attend to their personal and family needs, and recharge without compromising financial stability.
Video: Why This Airline Only Has One Commercial Flight Per Month by Half as Interesting
The video explores Eastern Airlines' extraordinary decision to operate just one flight per month, which can be initially confusing for many. The reason behind this is that Eastern Airlines serves a remote island facing geographical and climatic challenges, which make regular flights impractical. 
This unique, ground-breaking approach by Eastern ensures essential connectivity for the inhabitants of the island and seamless transportation of goods. The video highlights how unconventional strategies, like that of Eastern, can help greatly in addressing specific needs in challenging environments.
Summary
With its rich history and legacy, Eastern Airlines, LLC primarily aims to provide underserved markets across the globe with nonstop, direct flights with the best value for its passengers. Despite challenges in its early years, its enduring commitment to providing customers with uninterrupted flight travel and low airfares has made it a dependable choice for many travelers until now.
Contact Information
Company Name: Eastern Airlines, LLC
Address: Wayne, Pennsylvania, United States
Telephone Number: (484) 255-3291
Website: https://iflyea.com/
Facebook: https://www.facebook.com/goeasternair
Instagram: https://www.instagram.com/goeasternair
Twitter: https://twitter.com/goeasternair