Those of you who wish to apply as a crew for KLM Airlines, you need to make sure you are qualified and have the complete requirements needed for the flight attendant job. Please follow the guidelines below as we've listed the necessary information in this post. KLM Royal Dutch Airlines offers a commendable, value-for-money service. When it comes to food and beverages, the company makes it a point to provide the customers with a hearty meal that would satisfy their taste buds without spending over the budget.
Also Read: How to Answer: Why Do You Want to Work for our Airline?
Furthermore, a lot of passengers prefer to fly with them as the crews are genuinely caring to each and every customer – by approaching them with a friendly demeanor to make them feel at home, special, and comfortable. Despite their tiresome and busy schedules, KLM's flight attendants never lose their smiles and try to create small talk with the passengers.
KLM appears to be the world's oldest company still flying under its old name. The airline was established on October 7, 1919, and is an active member of SkyTeam Alliance which gives customers many more options by connecting them to other airlines. The KLM Group has equal partnership subsidiaries, Transavia and Martinair. Transavia is the Netherlands' leading low-cost carrier, flying approximately 9 million passengers per year from Europe's three capital cities like Amsterdam, Rotterdam, and Eindhoven. KLM caters to 1,063 locations in 173 countries. KLM is constantly fostering long-term expansion and pursuing any industry that will help them become more successful. If you want to be a part of this very consistent airline from the Netherlands, here's what you need.
Image: KLM
List of Requirements and Qualifications to Become a KLM Airlines Cabin Crew
      You must be at least 21 years old.
      Must be between 158 and 190 cm in height.
      Healthy and Fit
      The ability to swim 50 meters is required.
      Must be able to follow grooming standards.
      A full medical examination, including vision and hearing tests, is required.
      Must be fluent in both English and Dutch.
      Must be willing to live within 90 minutes of Amsterdam Schiphol International Airport.
      No visible tattoos or piercings.
      Must be adaptable and flexible, with a commitment to providing excellent service.
      Customer service or face-to-face direct selling experience is required.
      Must have a track record of punctuality, dependability, and attendance in their previous position.
Responsibilities
      Guide and assist travelers to ensure their safety and comfort.
      Make an inspection before take-off.
      Greet passengers and communicate in a very professional way.
      Assist passengers in finding their seats.
      Serve food and refreshments.
      Respond to customer requests.
      Demo safety devices and instruct passengers on how to use them.
      Cabins must be monitored, managed, and protected.
      When an incident occurs, assist customers and flight personnel.
      Assist travelers with special needs, such as children, the elderly, and people with disabilities.
      Compile and store flight reviews.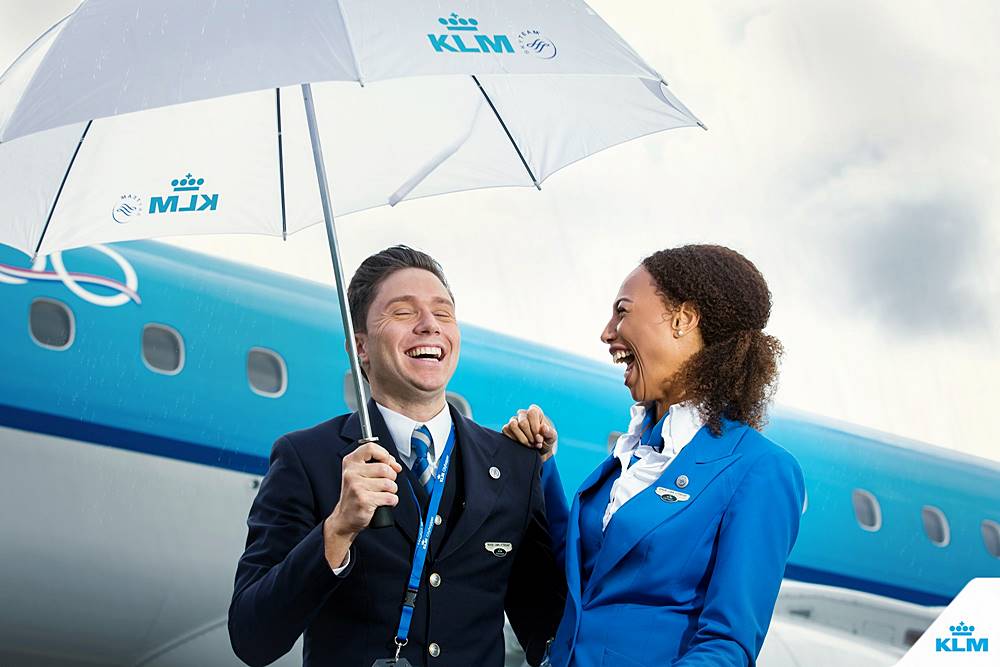 Application Process
Step 1: Make a list of the important documents you need for your application such as credentials, certifications, etc. In this way, you will get the chance to demonstrate your expertise as an applicant and provide anything that they will ask during the application process.
Step 2: Go to the KLM Airlines Career website page, you can go here: https://careers.klm.com/content/Discover-your-opportunities/?locale=en_US
Step 3: On the upper part of the page, click on "Jobs." Input the position you are applying for in the "Title" text box and your desired location in the "Location" text box.
Step 4: Click on the job and read the guidelines, then on the bottom part of the page click "Apply."
Step 5: Create an account where you can easily access all the jobs for your desired position. Complete the online application for the job you are applying for. Don't forget to submit any documents that you are being asked to.
Step 6: After submitting your application, wait for their recruitment team to contact you or send a notification through email or call. The hiring process may take some time. KLM will not give you a turnaround time for reviewing your application, so you need to be patient.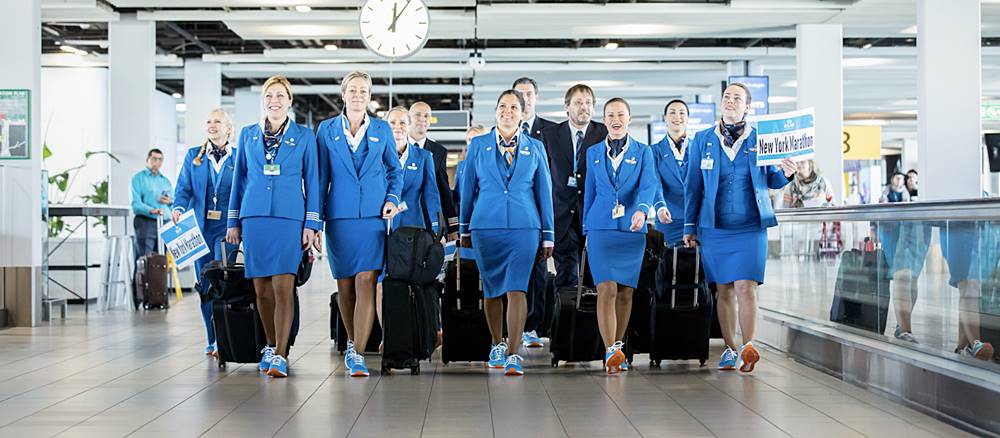 Salary and Benefits
As soon as you started cabin crew training with KLM, the airline will pay you €943. Once you completed the training, KLM Airlines will give you a contract with a starting salary of €2,128
Thirteenth-month pay
Performance bonuses.
Reimbursement of your travel expenses.
Hotel and car rental exclusive discounts.
More about KLM Salary and Benefits here.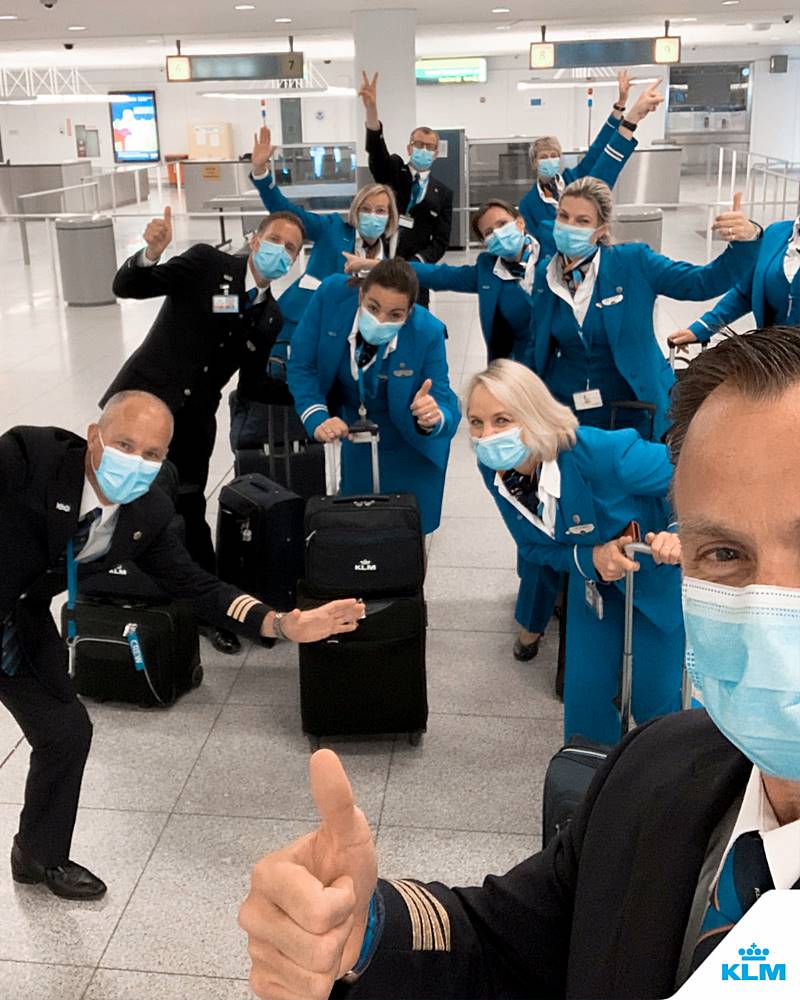 Video: KLM Intern On a Mission – Flight Safety Training
Passenger safety is the top priority of KLM Airlines. This 3-minute video shares a view of KLM's Flight Safety Center where aspiring cabin crews start their KLM journey. This facility was made for flight safety training, especially for new flight attendants. KLM's Flight Safety Center holds 4 types of training; Yearly Recurrent, 3 Yearly Recurrent, Aircraft Types, and Initial Training.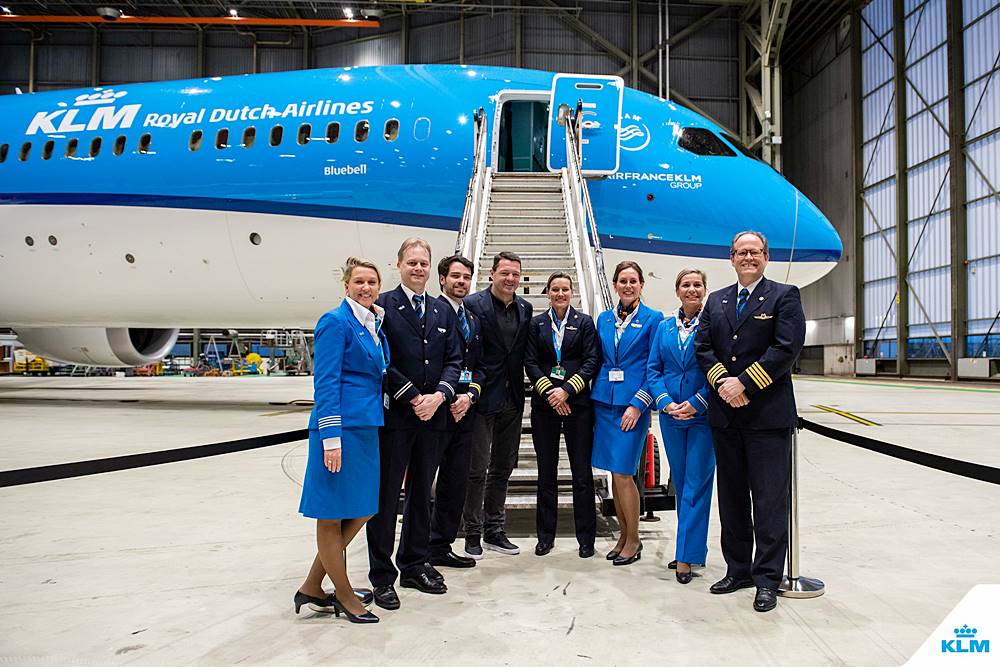 Photos: KLM Cabin Crew in Uniform
Check out these pictures of KLM airlines flight attendants in uniform. If you wish to imagine yourself being part of this company, check out these photos to give you an idea about working for this airline:
Frequently Asked Questions
Here are some common questions and answers about the hiring process in KLM airways:
1. What if I have tattoos, scars, moles, or acne on my body?
If you have acne that can be hidden with make-up, then it is acceptable. The rest is acceptable as long as it can be covered up with makeup.
2. What should I do if I have braces or other dental embellishments?
Anyone with braces or other teeth accessories may still apply, but in order to participate in training you must take them off.
3. What skills are required to work as a flight attendant at KLM Airlines?
Before applying, you might want to make sure that you meet all of the requirements. All the listed requirements above are accurate; you can rely on them.
4. What if I did not meet the necessary height requirement, can I still apply?
Airlines set standards for aspiring FAs, and they should be followed. But who knows? If it's a very small discrepancy, and still you have all the qualities, maybe they can consider you.
5. Can I still apply as a cabin crew if I don't speak much Dutch or English?
KLM's basic language requirement for aspiring cabin crews is Dutch and English language fluency. Maybe you can work on this skill before applying.
6. Can I apply personally to KLM Airlines?
Yes, they accept walk-in applicants. They even cast one-day massive recruitment in their place.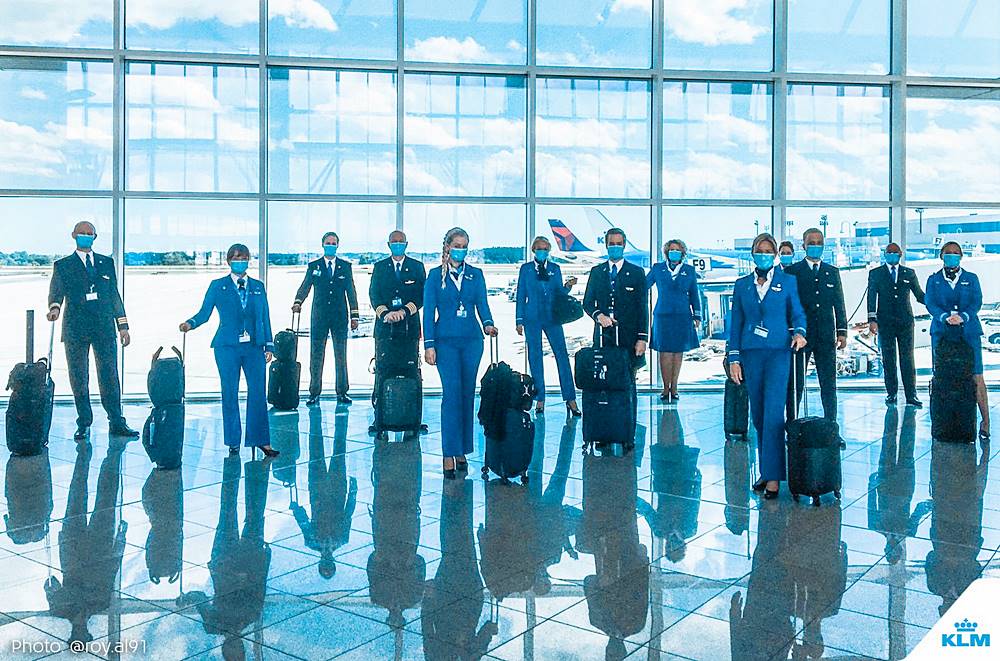 Summary
KLM Airlines is the flag carrier of the Netherlands. The said Airline is standing still since 1919, maybe because of the strong pillars built from their experience and success. If you want to be a part of this well-established and continuously growing company, better try your luck today.