If you've been our avid reader, you probably know by now that KLM Royal Dutch Airlines is one of the best airline companies out there. Not only because of their working environment, culture, and values, but also because of the salary and benefits that they offer to the talented cabin crews who are a good fit for their company.
Another bonus for being a part of their team is the world-class training that they provide before they finally ask you to fly with the passengers of KLM Royal Dutch Airlines. If you're dreaming to wear their cabin crew uniform one day, you might want to check their list of requirements one more time to see if you're a good fit or to prepare the things that you don't have yet as of the moment.
Do you think you've got the skills to give the most outstanding service at thousands of meters? Do you feel energized and upbeat after just a long shift? But do you mind spending several evenings a week outdoors? Then you're the one they're looking for!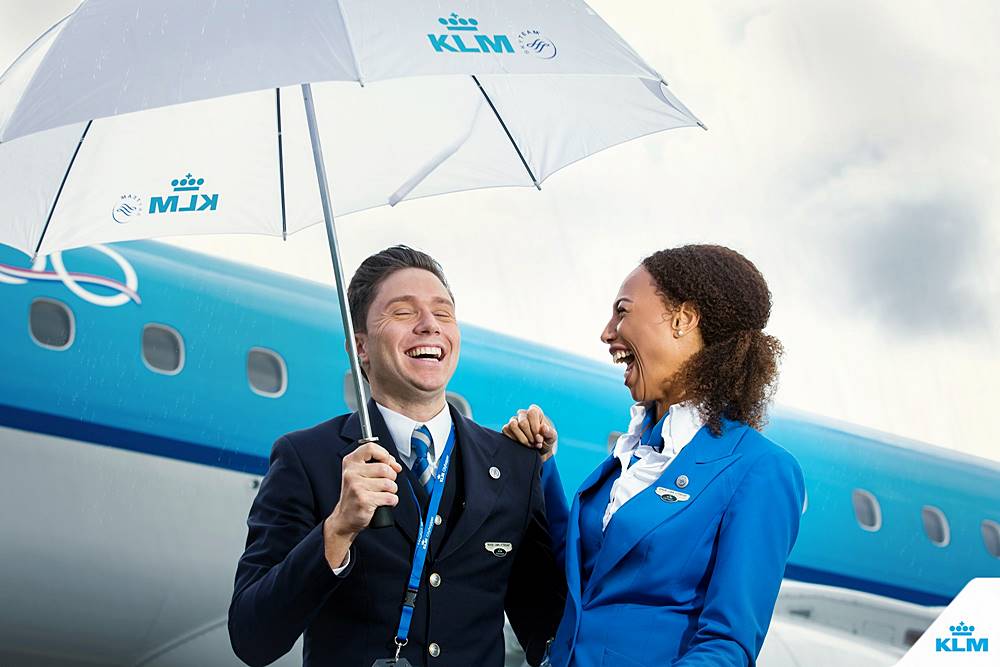 Overview
KLM seems to be the world's oldest company continuously flying itself under the official designation, founded on October 7, 1919. KLM is a member of the SkyTeam Alliance, which provides customers with many more options by connecting them to 1,063 locations across 173 nations. Transavia and Martinair are equal partnership subsidiaries of the KLM Group. Transavia is the Netherlands' top minimal carrier, flying about 9 million passengers annually from the three capital cities of Europe, such as Amsterdam, Rotterdam, and Eindhoven.
At Amsterdam Airport Schiphol, the KLM is constantly fostering long-term expansion and pursuing any industry that will increase the performance of its connections. Furthermore, it is striving to provide equality of opportunity for all market participants.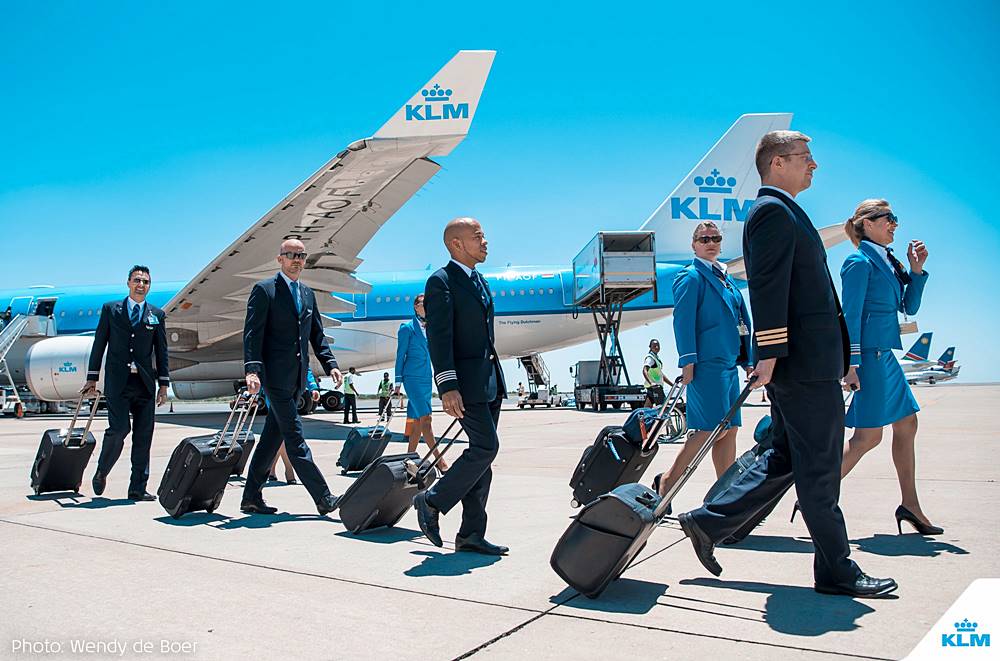 Responsibilities
These vital roles and responsibilities are included in the position description to be cabin crew or flight attendant:
Travelers will be guided and assisted for their comfort and security.
When taking off, also do a full inspection.
People must be greeted and communicated properly.
Assist people in finding their seating.
Preparing healthy refreshments for customers.
Handle customers' requests.
Show safety devices to guests and provide advice about how to utilize it.
Cabins should be monitored, managed, and secured.
Every flight guideline must be followed.
When in an incident, help customers and flight personnel.
Assist travelers with particular requirements with children, elders, and people with disabilities.
Compile and file flying reviews.

Qualifications
This entire world is at your touch. If you think you have all these qualifications, then the KLM needs you!
KLM is seeking outgoing, dynamic people interested in each other. The following are the qualifications to become a KLM Airlines Cabin Crew:
You are somewhere between 1.58 and 1.90 meters high and at least 21 years old. Better confirm the position description for the airline's particular physical standards.
For international flights, the necessary arms-length ranges between 210 cm to 212 cm on foot. Kindly verify a job specification for the airline's particular physical requirements.
The body's appearance should always be appropriate to his or her height.
During the screening test, braces are permitted. Unless you are selected for evaluation as well as the final examination, you will indeed be ordered to remove this.
Candidates should have a healthy dentition. False teeth might well be permitted when they're in proper working order and fitted well.
Flight Attendants must have 20/20 vision. To obtain this eyesight sharpness, you can utilize clean contact lenses.
You don't have any tattoos, piercings, scars, or other body art. If so, at least not visible to the eye of the clients. We believe that cleanliness in appearance makes better impressions.
Things to remember for Female and Male candidates
Hair knotted and pulled away from the face, with a corporate coat over a blouse and a knee-length skirt.
Apply minimal make-up and avoid using artificial lashes.
Wearing physical make-up on your thighs or socks is not a good idea.
Strictly do not use photoshop or any other beauty filter because this is not to be improved.
For the men, you can wear a long sleeve shirt with a tie and not strictly if you wear a coat.

Image: KLM
Document Requirements to Prepare
The following are the requirements you need to prepare before applying for the flight attendant position at KLM:
Should have an experienced and knowledgeable secondary schooling or advanced technical education and training for about level 4 have a diploma and can communicate fluently in English and also must have the knowledge to speak the Dutch language.
You've worked in a business setting or service-oriented skills for at least one and a half years.
One photo of the full-body shot at least one copy. Please dress appropriately or maybe a business formal outfit in a royal blue backdrop. If you have the opportunity, get your photo taken from a professional photographer so that your picture will be more presentable.
You might be in Schiphol in less than an hour if you credit that qualification.
You need a light blue background for your single passport-sized photograph.
You also have your passport copy that is valid for about two years from the present date shortlisting.
So for another selection for this position, the KLM follows some instructions to ensure those candidates are well, perfectly healthy and have good service on board.
Where to Apply for a Job for KLM Airlines Online?
To apply for a job, you can go to https://careers.klm.com/ and check out open positions on the site. Through this website, you'll be able to see if the airline is hiring. There are also testimonies of those who work for KLM. You'll see how they are happy with the positions they currently have.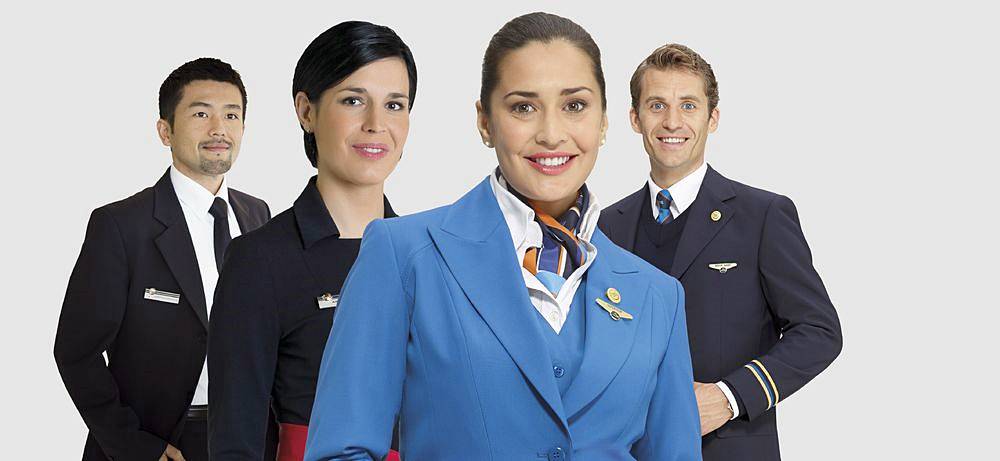 How to Become a Cabin Crew for KLM Airlines
There are several stages in the recruitment process for those flight crew. This is required to sustain their credibility for onboard protection and performance.
Stage 1: Make a list of the requirements that are most important to you, such as credentials of yours and any other certificates that will be evidence that you are a professional crew.
Stage 2: To better understand your voice, do these digital tests to know your capacity and proficiency assessment in English.
Stage 3: Curriculum Vitae video presentation
Stage 4: Actual or practical test of your personality as a crew.
Stage 5: Lastly is the interview by two recruiters.
Passport control and a healthcare examination will be conducted following a satisfactory preference. This examination will include pharmaceutical, alcohol, and drug screening in the urine and blood.
Beginner's Course
Did you finish the selecting process smoothly? Then the next step is the beginner's course. The airline will welcome everyone to its fundamentals course, which means that as soon as space becomes available, you will receive everything you require and learn how to begin working as a cabin crew member. There will be two steps for this course:
Step 1: Duration for about 15 hours; you will use their digital program to prepare and for training
Step 2: KLM will give you a basic training; this is a complete twenty-day practice session.
Monthly Salary of a KLM Airlines Flight Attendant
The following things are what you need to know about the monthly salary of a KLM Airlines:
A monthly gross starter compensation of 126,794.81 pesos, and once they feel that you are much better for this position, they will grant the right benefits for you.
Once you're on-site or on board, you'll get a daily sum of money from our company.
A thirteenth month's pay and performance bonuses are always present to give you excitement and interest for the job.
Of course, KLM never left you behind for the experience as our cabin crew, so the airline will give you your travel allowance.
Each of their cabins has discounts. And it is available at hotels and automobile rental agencies, among other places.
Video: Flight Attendant Interview Process Tips
Tips on how to become an excellent air hostess were discussed in this video. In the video, she stated:
Confidence and calmness are key to a successful first and final interview. Additionally, you should maintain your composure and remain cool in the event of an emergency as a member of the cabin crew.
Find a Facebook group for flight attendants, do some research, and watch some videos on YouTube.
Be clean and well-groomed, and don't neglect your appearance.
Disclaimer: This is a video uploaded by a flight attendant vlogger who shared her experience being a cabin crew member of KLM Airlines. Take note that every crew has a different experience, but this will help give you an idea of what to expect when you work for KLM Airlines.
Photos: KLM Cabin Crew in Uniform
Check out these beautiful pictures of KLM flight attendants in uniform. If you wish to imagine yourself being part of this company, check out these photos to give you a glimpse of working for this airline:
Why is it so nice to work at KLM?
The Blue Feeling is well-known among KLM employees, the feeling in the sky! And then they'll almost certainly inform you that as well. It's tough to put into words what these are. Visualize a feeling of satisfaction combined with a sense of belonging. In which everyone's input is valued, no matter what defines you, simply, you. Give a nice amount of enjoyment, and you've got yourself a concept. This is a 'social company' with a bright blue core for compassion, excellence, and constantly going above and beyond.
Most customers choose to travel with KLM because of the direct communication they experience with the flight crew, which is why they're on the lookout for cabin assistants with unique characters. Anyone who can quickly put joy on their travelers' faces. But who work hard to ensure the security and well-being of everyone on deck. Do you develop the skill of turning passenger trips into amazing adventures?
You'll find plenty of opportunities for professional growth if you choose a future in KLM. Throughout each job or assignment, as well as through comprehensive training courses. When would it be time to change your job path? Well, there's always room for more development.
It could be an advancement, a specialization, or a completely alternative professional career. Because KLM has such a wide range of vocations and specialties, there seems to be a high possibility you'll encounter anything which interests you. This is entirely on you on how to recognize opportunities and embrace them with both arms.
Frequently Asked Questions
Check out these FAQs on becoming a flight attendant for KLM Airlines:
1. What qualifications do you need to work as a flight attendant with KLM Airlines?
The prerequisites are listed above. You may want to check if you meet all the qualifications before you apply.
2. What if I'm shorter than the minimum height requirement? Is it possible for me to pass?
Regardless of whether you have a strong personality or are attractive, you may not reach the first level, but you can always attempt.
3. What if I have acne, moles, scars, or tattoos on my body?
Most people recommend meeting if you may not have an eruption if you have acne. And for the remainder, so far as it could be concealed with make-up, it's okay. However, as the requirement indicates, they require a positive impression from their passengers. Don't worry about it if you can hide all of them or make them invisible.
4. What should I do if I'm wearing braces or any decorations on my teeth?
Anyone might still submit their application; however, you will be required to remove your braces during your training or your Supervised Line Experience if you already have it.
5. How could I submit my application?
Anyone can apply or see if KLM Airlines allows "Walk-in" submissions or "One-day" massive recruitment in their location.
6. Is it necessary to take examinations throughout training?
They are, indeed. You may miss your potential to perform as a flight attendant if you screw up three examinations or drills.
7. Is it possible to apply for this company regardless of nationality?
Yes, since KLM wants to increase its communication capacity in order to achieve its goal. It makes no difference what nationality you are from if you want to work as a cabin crew member with KLM as long as you understand your obligations as a flight attendant, have a pleasant demeanor, and provide excellent service.
8. Is there any chance I can still be hired as a cabin crew member at KLM if I don't speak English or Dutch very well?
Yes, of course! The languages of English and Dutch are studied and mastered. KLM will take care of these details for you, but because KLM anticipates clients worldwide, English is the ideal language to communicate with passengers.
9. What are the advantages of working for KLM Airlines?
There are a lot of benefits when you apply at KLM Airlines, you can check the portion of this article where we talked about the monthly salary.
10. What should you do in the days leading up to the interview?
It is preferable to check the company's references to make a positive impression on the interviewer by demonstrating that you are serious about the position and that you are familiar with the company's features.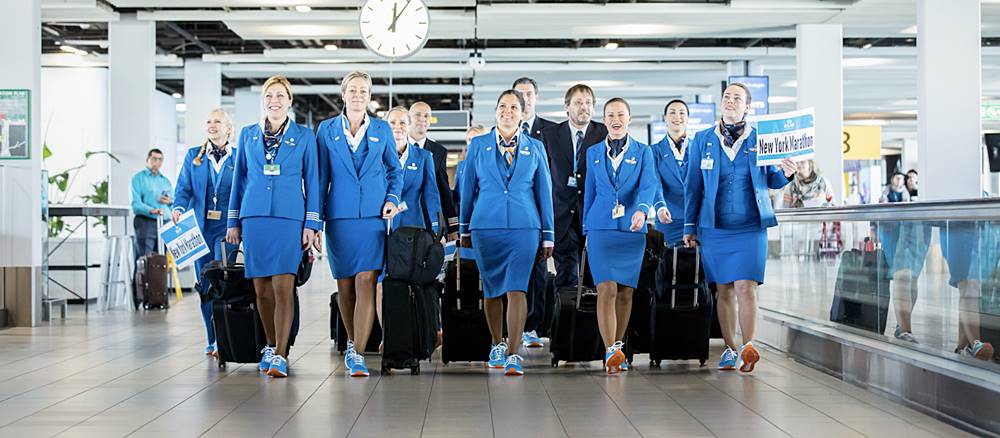 Summary
The KLM requires your services as their public face. Customers will demand more from you due to the exceptional effort you put forth to give them an unforgettable experience! You would be one of the airline's customers' partners, helping them to experience unique places everywhere worldwide. You will also provide their guests with the personalized service they have learned from KLM – sometimes much more. You demonstrate everything you're constructed of high in the sky.
We hope to be of assistance as you become the person you want to be. We also hope this article has helped you discover what you need to be and what you need to do in order to apply for the position you want. Clearly, there are a lot of benefits when you become a part of the company. Plus, you get to do what you love.
Contact Information
KLM Airlines Company
Address: KLM Royal Dutch Airlines P.O. Box 7700, 1117 ZL Schiphol The Netherlands
Telephone number: +31 (0)20 – 649 9123
Website: https://www.klm.com/
Facebook: https://www.facebook.com/KLM
Instagram: https://www.instagram.com/klm/
Twitter: https://twitter.com/klm