Finnair is the flag carrier of Finland, which means it is the go-to airline for the country, representing Finland in the aviation world. It was brought to life in the year 1923, which makes it one of the oldest airlines that is still operating today. Based in Helsinki, this airline operates both domestic and international flights, connecting Finland to many corners of the world. Not only is it known for its long history, but it has also garnered respect for its commitment to modern and environmentally friendly aircraft.
Also Read: Finnair Cabin Crew Requirements and Qualifications
In recent times, it has taken significant strides in reducing its carbon footprint and promoting sustainable travel. They've done this through various initiatives including the introduction of newer, fuel-efficient aircraft and offering the option for passengers to offset the carbon emissions of their flights. For travelers, this means an option to fly more responsibly, taking a step towards protecting the planet while enjoying the services of a seasoned airline.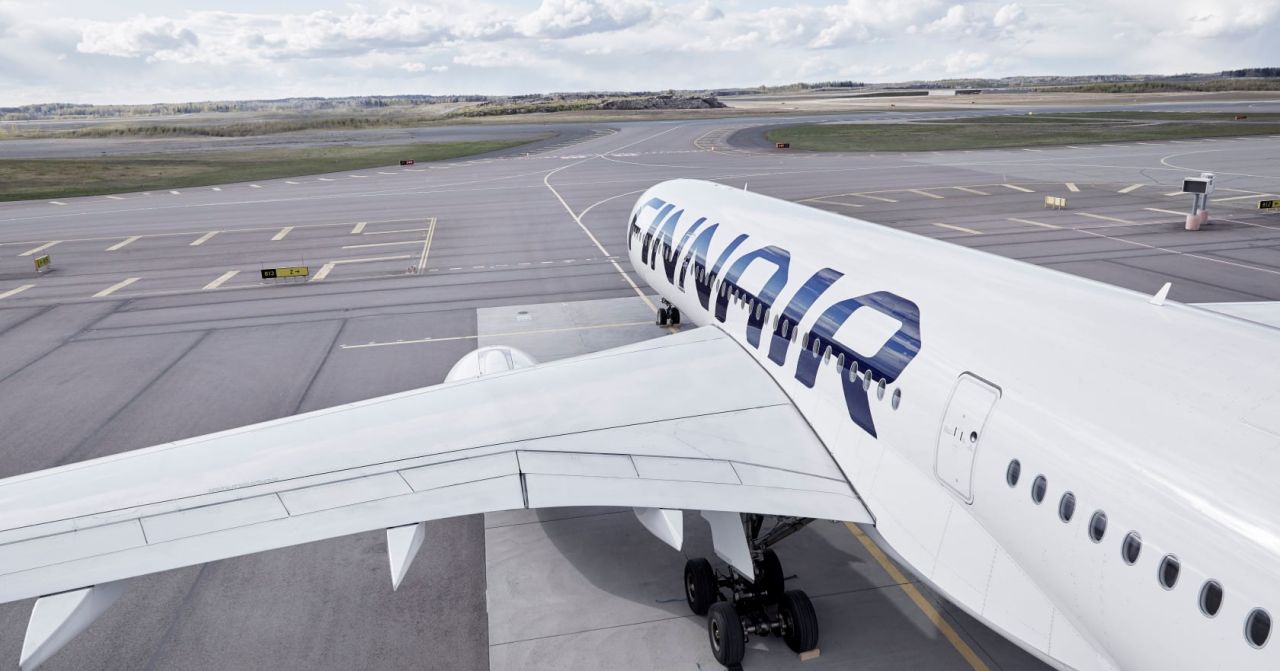 Quick Facts
Airline Name:

Finnair

Airline IATA Code:

AY

 
Headquarters:

Helsinki Airport, Vantaa, Finland

Founded:

November 1923

Number of Destinations:

116

Fleet Size:

79

Fleet Types:

Airbus A319-100, Airbus A320-200, Airbus A321-200, Airbus A330-300, Airbus A350-900, ATR 72-500

Location Hubs/Bases:

Helsinki-Vantaa Airport (Helsinki)
Brief History Overview
Back in 1923, Bruno Lucander started Finnair, initially known as Aero O/Y. The company's code, "AY", represents the Finnish words Aero Osake-yhtiö, with "yhtiö" meaning "company". Before this, Lucander managed the Finnish branch of an Estonian airline called Aeronaut. By mid-1923, he made a deal with Junkers Flugzeugwerke AG, a German aircraft manufacturer, to supply airplanes and technical help, and in return, they owned half of the new airline. The official paperwork that created the company was signed on September 12, 1923, in Helsinki, and the company got registered on December 11, 1923.
The airline's very first flight took off on March 20, 1924. It flew from Helsinki to Tallinn, Estonia, using a Junkers F.13 aircraft that had floats, making it a seaplane. This type of service continued until 1936, when the first airports in Finland were built, marking the end of the seaplane era for Finnair.
Products and Services
Flights

– Book a trip to various destinations around the world, ensuring a comfortable and timely journey. This service allows travelers to choose from different flight options to best suit their schedule and budget.

Hotels

– Find and reserve accommodations, from cozy rooms to luxury suites, in your travel destination. This ensures that travelers have a safe and comfortable place to stay during their trip.

Car rental

– Rent vehicles at your destination, offering the freedom to explore at your own pace. With a variety of car models available, travelers can pick the right vehicle for their journey.

Business travel

– Special services tailored for corporate travelers, making work trips efficient and hassle-free. This service understands the unique needs of business professionals, providing them with added conveniences for a smooth trip.
Work Culture
The airline offers a positive work environment where employees praise its excellent leadership and management style. The company is recognized for its team of first-rate professionals who have weathered various challenges throughout its history. This history has equipped the team to handle ups and downs efficiently.
Also Read: Finnair Wifi: Finnair Inflight WiFi and Entertainment System
However, like any other workplace, there are areas for improvement. Some employees find the salary not as competitive as they'd like, and others mention issues with schedule inflexibility that affects their work/life balance. Yet, the potential for salary growth and the overall supportive environment make many view their time as rewarding.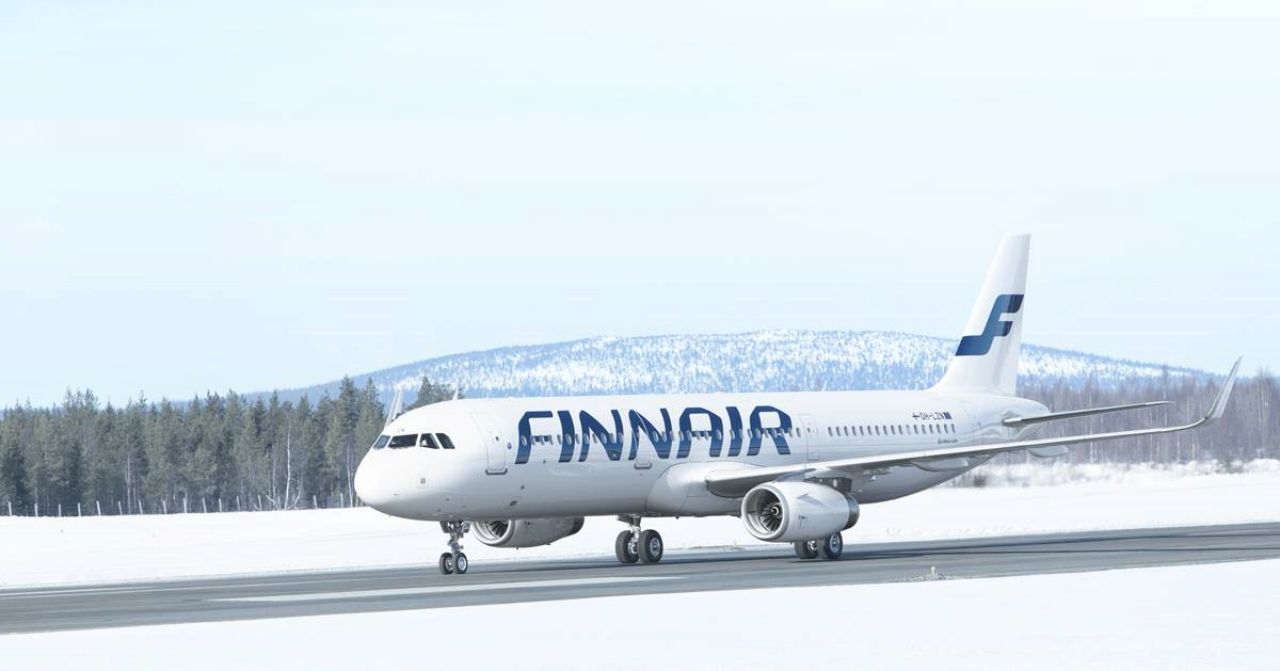 Benefits for Employees
Paid holidays

– Employees get days off with pay on official holidays. This allows staff to rest and spend quality time with loved ones.

Paid sick leave

– If you're sick, you can take a day off and still get paid. This ensures employees can recover without worrying about income.

Flexible schedule

– There's an option to adjust your work hours to fit your needs. It offers better work-life balance and personal time management.

Health benefits

– Medical coverage is provided to keep you healthy. This benefit supports overall well-being and peace of mind.

Life insurance

– If something happens to you, a set amount is given to your family through insurance. This provides financial security for your loved ones.

Discounts on vehicle rentals

– Need a car? Get it at a lower price thanks to special discounts. It makes traveling or commuting more affordable. 

Vacation packages

– Enjoy reduced rates on holiday trips and packages. It allows employees to take vacations without breaking the bank.
Video: Finnair: Driven by Design
Here, you can basically learn about the airline's history in a few minutes. This video focuses on the company's designs, from its logos, uniforms, airplane designs, and more. If you are here to learn more about how Finnair got started and how it's working as of the moment, this video is for you. 
Summary
We've basically highlighted the main aspects of the airline's operations and work environment in this article and we hope it's useful for you. If you're considering a journey with Finnair or exploring career opportunities there, we hope this article provides the insights you're seeking. Safe travels and happy decision-making!
Contact Information
Company Name: Finnair
Address: Tietotie 9, Vantaa, Finland
Telephone No.: +358 9 8180800
Website: https://www.finnair.com/be-en
Facebook: https://www.facebook.com/Finnair
Instagram: https://www.instagram.com/feelfinnair
Twitter: https://twitter.com/Finnair