ANA All Nippon Airways is a well-established airline based in Japan. It started its journey in the 1950s, initially offering only domestic flights. As time passed, the airline grew, expanding its reach to offer international routes. Today, it is known for connecting Japan to various destinations worldwide, making travel more accessible and convenient for people in and out of the country.
Also Read: All Nippon Airways (ANA) Cabin Crew Requirements and Qualifications
In addition to passenger flights, ANA also has cargo services, transporting goods globally. The airline is known for its top-notch service, often receiving praise for its comfortable seating and high-quality in-flight meals. Being a significant player in the aviation industry for decades, it has built a reputation of reliability and efficiency. It continues to be a popular choice for travelers seeking a smooth and comfortable flight experience.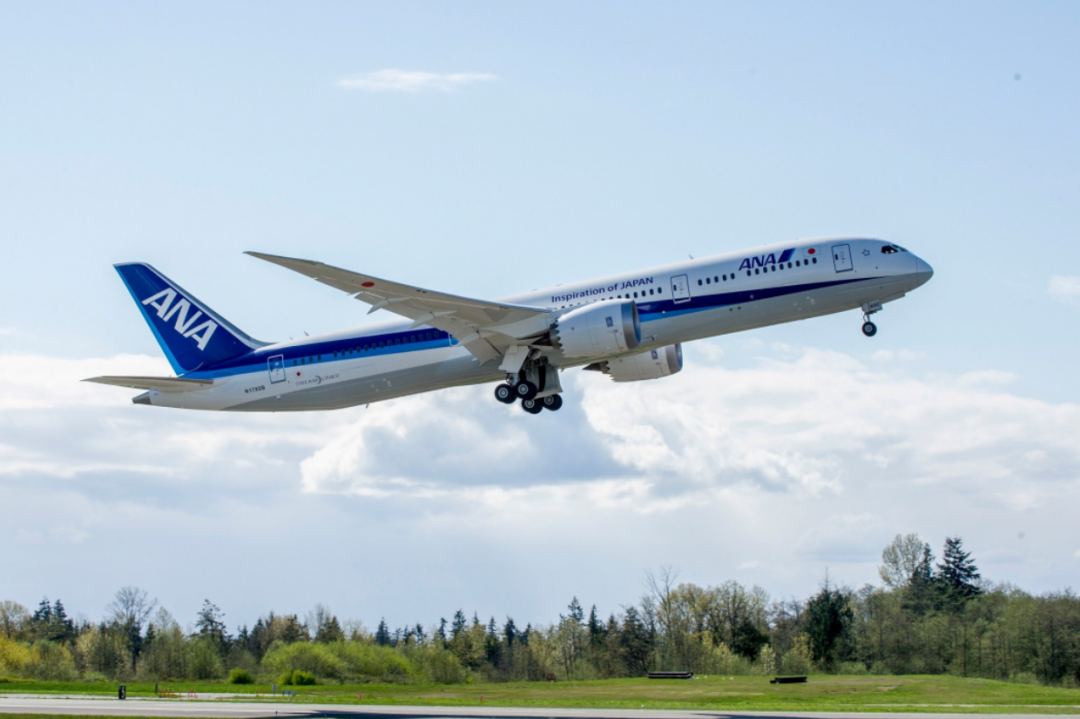 Quick Facts
Airline Name:

ANA All Nippon Airways

Airline IATA Code:

NH

Headquarters:

Shiodome City Center, Minato, Tokyo, Japan

Founded:

December 1952

Number of Destinations:

104

Fleet Size:

212

Fleet Types:

Airbus A320neo, Airbus A321, Airbus A380-800, Boeing 737, Boeing 767-300ER, Boeing 777, Boeing 787, Boeing 767-300BCF, Boeing 767-300F, Boeing 777F, Boeing 777-8F

Location Hubs/Bases:

Haneda Airport (Tokyo), Narita International Airport, (Tokyo), Osaka International Airport (Osaka), Kansai International Airport (Kansai)
Brief History Overview
Back in 1952, the groundwork for this airline was laid with the creation of Japan Helicopter and Aeroplane Transports Company, also referred to as Nippon Helicopter and Aeroplane. This initial venture was the origin of ANA's IATA code, NH. By 1953, the company had commenced helicopter services, and not long after, they initiated cargo flights between Osaka and Tokyo. This particular cargo flight marked the first scheduled flight overseen by a Japanese pilot in post-war Japan.
The early 1950s saw the young company expand steadily, introducing passenger services on its existing routes in 1954 and incorporating Douglas DC-3 planes into its fleet a year later. This expansion allowed NH to offer flights spanning from Kyūshū in the south to Sapporo in the north. In 1957, Nippon Helicopter a1nd Aeroplane rebranded, adopting the name All Nippon Airways Company. Over the years, the airline updated its logo twice, with the first one being inspired by a design from Leonardo da Vinci, and establishing the one we recognize today in 2012. This ongoing transformation reflects the airline's growth and adaptation over decades in the aviation industry.
Products and Services
Flights

– Travelers can book flights to various destinations globally, enjoying in-flight amenities and comfortable seating options to make the journey pleasant. The airline is known for its timely service and a good safety record.

Hotels

– To facilitate your travel plans, there is a service that lets you book hotels in different parts of the world. Whether looking for a budget-friendly option or a luxurious stay, travelers can find accommodations to suit their preferences and budget.

Car Rentals

– Travelers have the convenience of renting a car through the airline's service, which collaborates with various car rental companies globally. This service ensures that you have a vehicle ready to use as soon as you land, making your travel hassle-free. 

Airport Lounges

– Guests can experience the comfort and luxury in the exclusive airport lounges that offer a quiet space to relax before a flight. These lounges provide amenities such as comfortable seating, refreshments, and free Wi-Fi to make the wait more enjoyable.

Business Travel

– Business travelers can take advantage of tailored services that cater to their needs, providing convenience and efficiency. The business class offers spacious seating, priority check-in, and other amenities that facilitate smooth and comfortable travel for corporate individuals.

Ana Store Sky

– Here, travelers can indulge in a shopping spree even while flying, with a variety of products available, including cosmetics, gadgets, and snacks. It's a great spot to pick up a last-minute gift or treat yourself to something nice during your flight.
Work Culture
Working at this airline means being part of a team that prioritizes high-quality service, always aiming to stand a notch above the competitors. The employees appreciate the benefits, such as discounts on travel and health provisions, which are seen as a major plus. Moreover, the reputation of the airline can potentially be a good stepping stone for individuals looking to progress in their careers. However, there are areas where improvements can be desired; for example, many feel that the company's website could be made more user-friendly to facilitate better customer service and enhance operational efficiency.
On the flip side, employees note some challenges, including the remuneration aspect, which they feel is on the lower end, making it a bit hard to fully enjoy the travel benefits provided.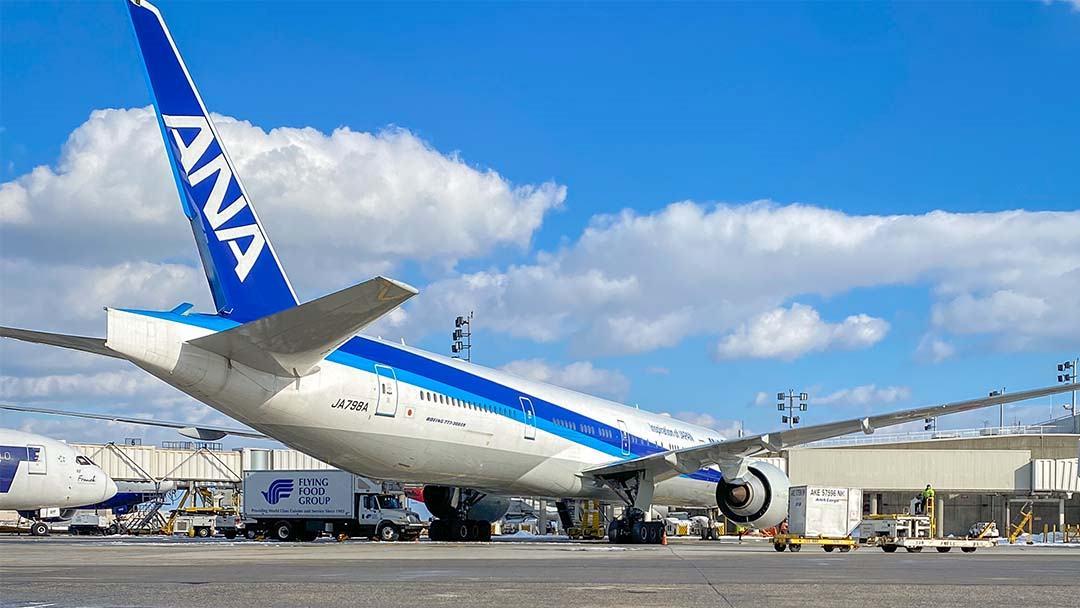 Benefits for Employees
Professional development opportunities

– Employees can grow their skills and further their careers with a variety of professional development resources. This not only aids individual growth but helps enhance the service they offer to the customers.

Retirement savings plan

–  The company provides a substantial retirement savings plan, aiding employees in securing a financially stable future for their post-retirement life.

Excellent medical, vision, and dental insurance –

The health and well-being of employees are prioritized with top-notch insurance plans that cover a comprehensive range of healthcare needs, promoting a healthy lifestyle.

Unique travel benefits

– Employees are encouraged to explore the world with special travel benefits, fostering a personal connection to the joy of travel and a deeper understanding of the experiences they are helping to provide to customers.
Video: Always looking ahead: Celebrating 70 years with you
In this video, ANA is thrilled to mark a 70-year legacy of quality and ingenuity. While its forward-thinking approach is driven by imagination and creativity, it's their patrons, team, and collaborators who truly make this journey meaningful. Check out this creative video to follow the airline's journey. 
Summary
ANA, indeed, is a signature brand when it comes to flying in and out of Japan. Whether you want to go around the country or anywhere in the world, as long as the airline serves the destination, you are guaranteed a good flying experience. We hope you enjoy reading this article and learning more about this company. 
Contact Information
Company Name: ANA All Nippon Airways
Address: Shiodome City Center, 1-5-2 Higashi-Shimbashi, Minato-ku, Tokyo 105-7140
Telephone No.: (02) 8553 8000
Website: https://www.ana.co.jp/
Facebook: https://www.facebook.com/ana.japan
Instagram: https://www.instagram.com/ana.japan/
Twitter:https://twitter.com/ANA_travel_info