Norse Atlantic Airways is a relatively new name in the aviation industry. Founded in Norway, this airline has ambitions to become a big player in the market, bringing a fresh and modern approach to air travel. The airline aims to bridge the gap between North America and Europe, focusing on providing transatlantic flights that are both comfortable and affordable.
Also Read: Norse Atlantic Airways Cabin Crew Requirements
Despite being new, the airline is led by experienced individuals who have a deep understanding of the aviation world. Let's take a look at the company's brief history, products, services, and how it is taking care of its employees.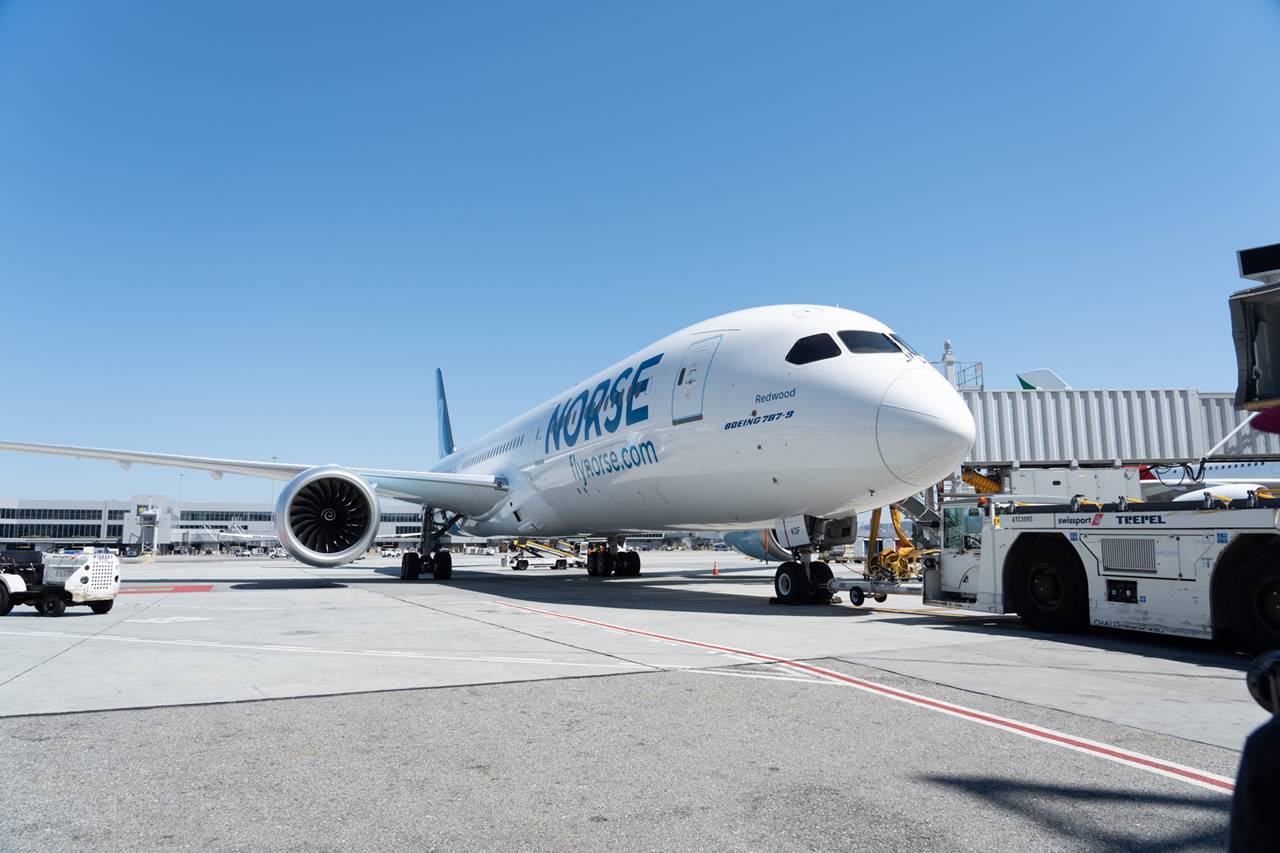 Quick Facts
Airline Name:

Norse Atlantic Airways 

Airline IATA Code:

N0

Headquarters: Arendal,

Norway

Founded:

February 2021

Number of Destinations:

12

Fleet Size:

10

Fleet Types:

Boeing 787-8, Boeing 787-9

Location Hubs/Bases: Fort Lauderdale–Hollywood International Airport (Florida, USA), London Gatwick (England, London), John F. Kennedy International Airport (New York, USA), Oslo Airport (Oslo, New York), Paris Charles de Gaulle Airport (Paris, France)
Brief History Overview
In February 2021, Norse Atlantic Airways came into existence, thanks to the efforts of its founder, Bjørn Tore Larsen, with Bjørn Kise and Bjørn Kjos owning smaller parts of the business. Not long after its founding, the public got to know about this new airline and its ambitious plans. They revealed a timeline that marked the fall of 2021 for ticket sales kick-off, targeting December 2021 to start its regular flight services.
The airline has significant plans, and it involves utilizing twelve Boeing 787 Dreamliner planes that once served Norwegian Air Shuttle and its connected companies. It is also working towards teaming up with other Norwegian airlines including the established Norwegian Air Shuttle and the newcomer, Flyr. 
Apart from its local collaborations, the airline eyed the Oslo Stock Exchange to grow its financial backbone. In fact, it successfully gathered a massive fund of 1.275 billion Norwegian kroner, roughly 150 million U.S. dollars, in March 2021. The airline opened its doors to the public with initial routes connecting major cities in Europe and the U.S, with plans to expand into Asia. 
Products and Services
Flights

– Customers can book flights to several prominent cities in Europe and the United States. The airline operates with modern and comfortable aircraft, ensuring a pleasant journey for all passengers. 

Cars

– Aside from flights, travelers can also take advantage of car rental services. This feature makes it easy for individuals to find and book a vehicle for their trips, allowing a seamless transition from air to road travel. 

Hotels

– Accommodation needs are covered with the availability of hotel booking services. The service promises ease in finding a great place to stay wherever the destination may be. Customers can book their hotels along with their flights, making the process convenient and straightforward.

Holiday Extras

– Customers can enhance their travel experience with a range of holiday extras. This includes booking airport parking, reserving airport lounges, and even arranging for airport transfers. These extras are crafted to add a bit of luxury and ease to the travel experience.

Attractions

– Finally, the service extends to helping passengers find and book attractions at their destination. This is aimed at helping travelers have a fulfilling trip by simplifying the process of finding exciting and fun attractions wherever they go. It makes the holiday more enjoyable by assisting passengers in planning their itinerary effectively.
Work Culture
Employees at this airline appreciate a number of positive aspects of their work environment. Many mention receiving their pay on time and enjoying good benefits, including the opportunity to travel internationally. Additionally, the crew members are often highlighted as being great to work alongside, and the customers are generally pleasant. Another point in the pros column is the quality of the planes themselves, which are modern and well-maintained.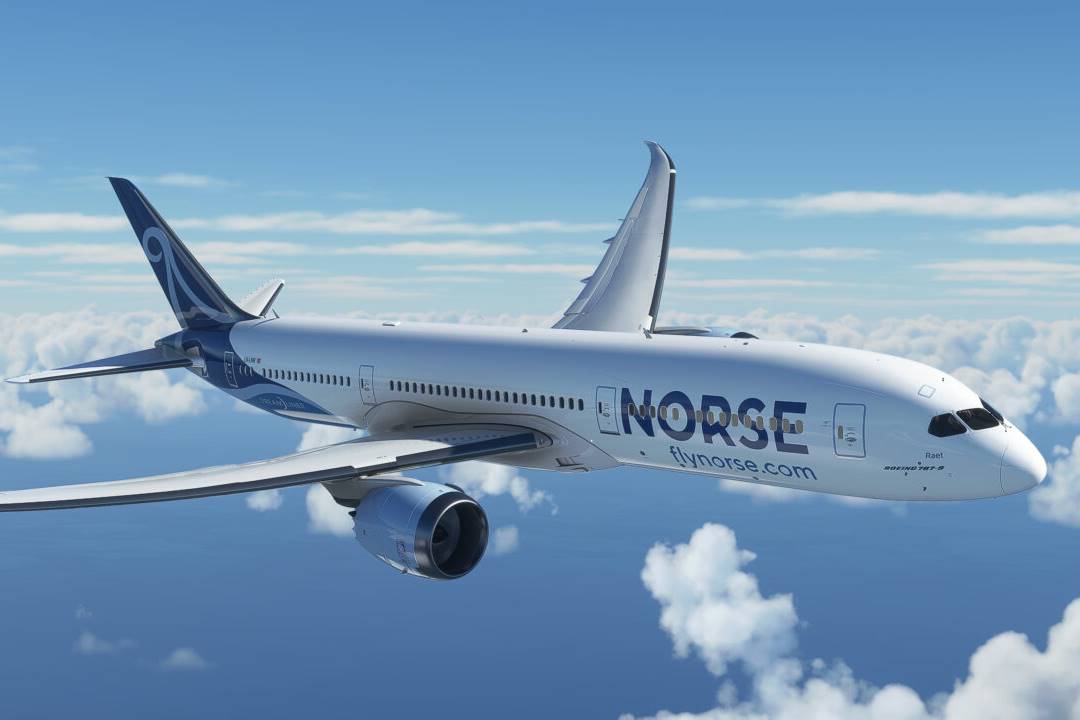 Benefits for Employees
Being part of a dynamic team – Employees have the chance to be a part of a dynamic team working towards building a sustainable and globally recognized airline. This means that every individual's effort is directed towards creating an airline that stands out not just for its service but its commitment to environmental consciousness.
Working in super efficient and modern aircraft

– The team members get to work with modern and highly efficient aircraft, which are equipped with the latest technology. This presents an opportunity to learn and grow with industry-leading technology, promising a cutting-edge work environment. 

Variety of routes

– Working here allows employees to experience a wide variety of routes, meaning that they get to explore different places as part of their job. This can keep the job exciting and dynamic, as it avoids the monotony of traveling to the same destinations repeatedly. It is certainly a perk for those who have a natural curiosity and love for travel.

Welcoming and secure workplace

– The company provides a work environment that is both welcoming and secure. Employees can expect to work in a place where they are valued and protected. This fosters a positive workplace culture where team members can feel safe and accepted, allowing them to give their best at work.
Video: INCREDIBLE – Norse Atlantic Airways 787 Economy Review
This is a review video as the vlogger takes a flight with Norse Atlantic Airways' 787 Dreamliner from Berlin Brandenburg to New York JFK. Here, he examined the airport facilities, cabin features, and the level of service to find out if the airline offers a good experience and is worth the money, considering it's a budget airline.
Summary
Norse Atlantic is relatively new, but that doesn't mean they can't offer the quality of services passengers can get from major airlines. This airline specifically offers sustainable and exciting experiences with modern aircraft and a variety of routes. 
In terms of employment, the company offers notable benefits like good pay and an exciting range of work routes. As the airline grows, it will be interesting to see how it navigates to build a more reputable and employee-friendly environment. Surely, It's a place of both opportunities and areas ripe for improvement as it works to establish its place in the international aviation market.
Contact Information
Company Name: Norse Atlantic Airways
Address: Fløyveien 14, Arendal, Agder, 4838 NO Fløyveien 14, Arendal
Telephone No.: 1-888-675-7770
Website: http://flynorse.com/
Facebook: https://www.facebook.com/flynorse
Instagram: https://www.instagram.com/flynorse/
Twitter: https://twitter.com/flynorse