Gulf Air is a major airline with its roots in the Middle East. Founded in the 1950s, it has grown over the years to become a key player in global aviation. Serving multiple destinations, the airline has built a reputation for its services and has played an essential role in connecting various parts of the world.
Also Read: Gulf Air Flight Attendant Requirements and Qualifications
Being the flagship carrier for Bahrain, it has consistently evolved to meet the changing demands of the travel industry. From upgrading its fleet to introducing new routes, the airline remains committed to delivering a reliable and pleasant flying experience for its passengers. Whether you're a frequent flyer or a first-time traveler, this airline definitely has a lot to offer.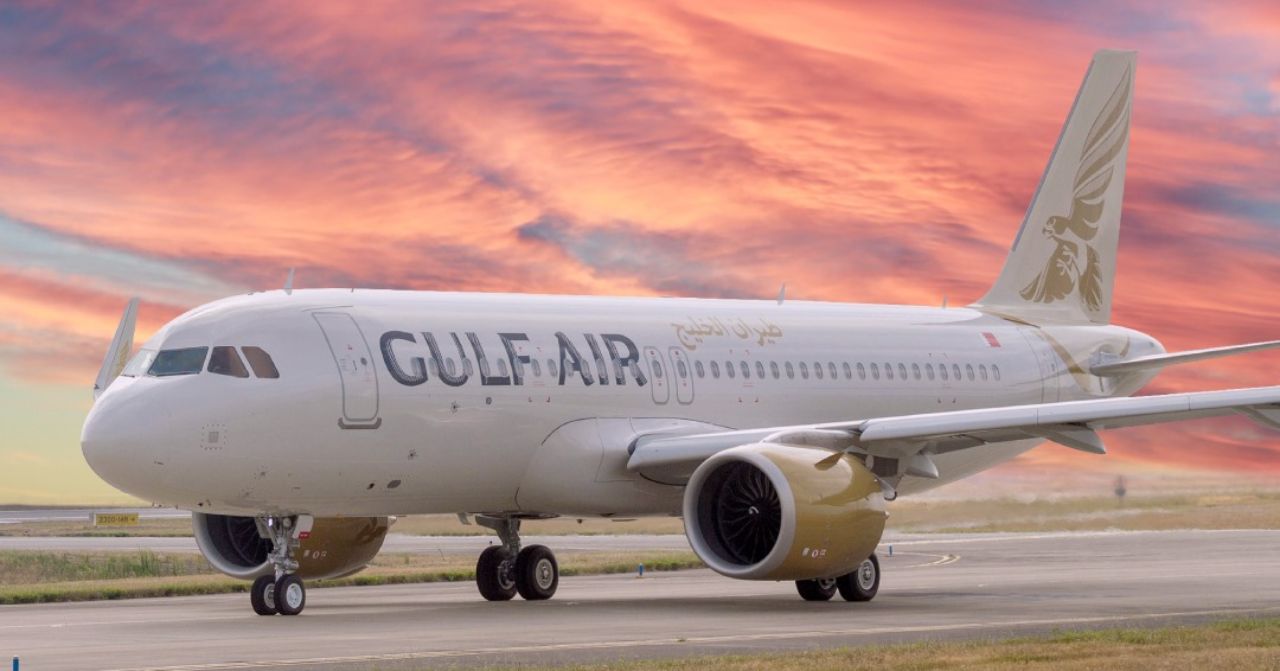 Quick Facts
Airline Name:

Gulf Air 

Airline IATA Code:

GF

Headquarters:

Muharraq, Bahrain

Founded:

1950

Number of Destinations:

59

Fleet Size:

35

Fleet Types:

Airbus A320-200, Airbus A320neo, Airbus A321-200, Airbus A321neo, Airbus A321LR, Boeing 787-9

Location Hubs/Bases:

Bahrain International Airport (Bahrain)
Brief History Overview
In the late 1940s, a British pilot named Freddie Bosworth started an air taxi service from Bahrain to places like Doha and Dhahran. Seeing potential for growth, he turned this into a bigger operation and established Gulf Aviation Company Limited on 24 March 1950. This makes Gulf Air one of the oldest airlines in the Middle East. Initially, their planes included seven Avro Ansons and three de Havilland DH.86B biplanes.
By October 1951, the British Overseas Airways Corporation (BOAC) saw the potential in Gulf Aviation and decided to invest. They acquired a 22% stake in the company through one of their subsidiary companies, BOAC Associated Companies.
Products and Services
Flights

– Offering air travel to multiple destinations around the world, ensuring passengers reach their locations safely and comfortably. This service ensures timely departures and arrivals, catering to both business and leisure travelers.

Hotels

– Providing travelers with a range of hotel booking options, from budget-friendly to luxury, ensuring a comfortable stay at their destination. They partner with various hotels to cater to diverse traveler needs and preferences.

Cars

– Enables travelers to book rental cars, making it easy for them to move around their destination city or country. The car rental service is designed to offer flexibility and convenience for visitors in new places.

Flight pass

– A special package allowing frequent travelers to pre-purchase multiple flights at a discounted rate, making regular travel more affordable. This option is great for those who travel often and are looking to save on their journeys. 

Travel insurance

– Offering passengers protection against unexpected events during their trip, covering things like medical emergencies or trip cancellations. This ensures travelers can have peace of mind during their journeys, knowing they're protected.
Work Culture
The airline offers a positive working environment with numerous benefits. Employees appreciate the comprehensive travel perks, which include coverage for accommodation and transport. The company is known to provide extensive training, ensuring everyone is well-prepared for their roles. Moreover, the competitive pay and numerous international travel options make working there even more appealing.
However, being a smaller airline has its challenges. Crew members sometimes experience minimal rest between flights. 
Also Read: How to Apply Gulf Air Flight Attendant Hiring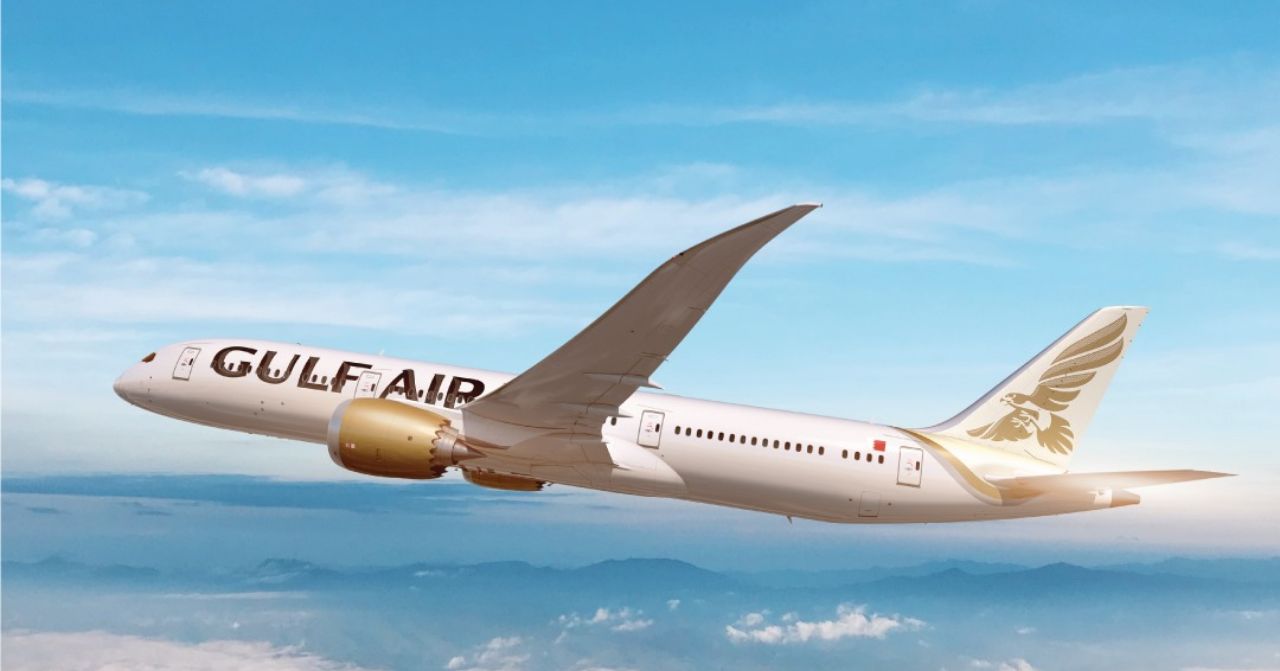 Benefits for Employees
Contracts renewable depending on performance

– Employees can have their contracts renewed based on how well they perform. This motivates them to always give their best.

Annual leave

– Every year, workers get some time off, called annual leave. This break lets them rest and recharge.

Per-day duty allowances

– For each day on duty, employees receive extra money, known as allowances. It compensates for the day's hard work.

Allowances for productivity per hour from sign-in to sign-off

– There's also extra pay based on how productive workers are from the time they start to when they finish their shift. It's an incentive to be efficient throughout the day.

Gulf Air network ID tickets

– Staff are given special ID tickets to access the airline's network. This provides them with more accessibility and ease of travel.

Ticket benefits

– On top of that, there are additional ticket benefits for travel. This perk often extends to the employee's family, making trips more affordable.

Medical coverage

– All employees get medical insurance to cover health-related needs. This ensures they stay healthy and receive the care they need without extra costs.
Video: Flying Gulf Air + The $1 Billion New Airport Terminal of Bahrain
In this video, the vlogger took a Gulf Air A320neo from Dubai to Bahrain, a brief journey of just 50 minutes. Once he landed at Bahrain's new airport terminal, he showed how he got a brief look around the airside with the airport operations director, Ali Rashed. Check out this video for more details about the flight. 
Summary
We hope this article provides the information you're seeking. Every airline has its unique features and work environment, and understanding them can offer valuable insights. 
Best of luck in your search!
Contact Information
Company Name: Gulf Air
Address: P.O. Box 138, Muharraq, Bahrain
Telephone No.: +973 – 17322200
Website: https://www.gulfair.com/
Facebook: https://www.facebook.com/gulfair
Instagram: https://www.instagram.com/gulfair
Twitter: https://www.twitter.com/gulfair