Did you know that Luxembourg is home to one of the world's best airlines? In fact, Luxair has been named Europe's Leading Regional Airline for six years in a row! If you're interested in becoming a flight attendant for Luxair, read on for details about the application process.
Also Read: How to Answer: Why Should We Hire You?
Luxembourg is known around the world for its amazing airline, Luxair. If you're interested in becoming a flight attendant for them, read on! We'll tell you about the application process and what you need to do to be successful. The luxury and comfort that Luxair provides its passengers is something that everyone should experience at least once in their life!
List of Airlines in Luxembourg to Work as a Flight Attendant
Global Jet Luxembourg
Luxaviation
Jetfly Aviation
Cargolux
West Air Luxembourg
Luxembourg Air Rescue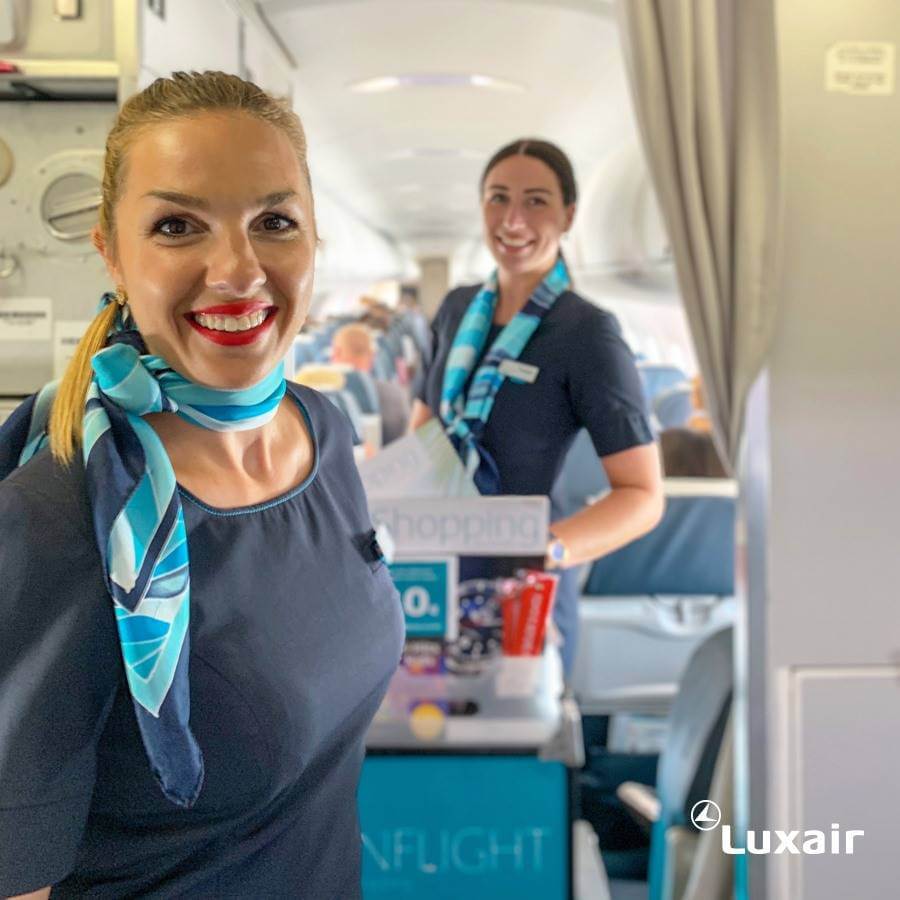 What are the Requirements of a Flight Attendant Job in Luxembourg?
So you want to become a flight attendant? Great! But before you can begin your amazing career touring the world and meeting new people, there are a few things you need to know. Here are the requirements for becoming a flight attendant in Luxembourg.
You must be at least 18 years of age.
You must have a high school diploma or equivalent.
You must be able to speak, read, and write English fluently.
You must hold a valid passport with no restrictions.
You must be in good physical health and pass a required medical examination.
You must be willing to relocate to any city that the airline you are hired by flies to.
And finally, you must pass a background check.
These are just some of the basic requirements needed in order to become employed as a flight attendant with any airline in Luxembourg. While some of these requirements may seem daunting, they are all achievable with enough dedication and perseverance. So if a life of adventure in the skies is what you're after, start studying up and getting those applications in!
Another Interesting read: 9-Day Trip to Greece: Athens, Santorini, and Milos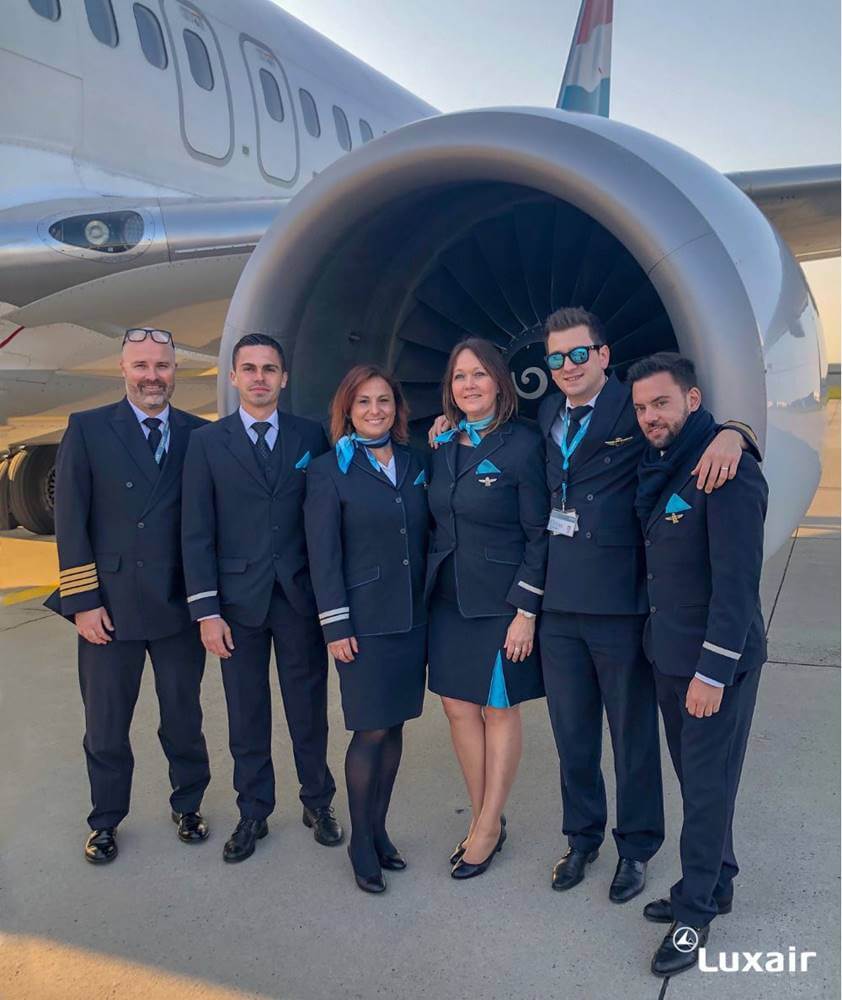 Steps to Apply 

for a Cabin Crew Job 

in Luxembourg
Did you ever want to get paid while seeing the world? If so, becoming a flight attendant might be the perfect career for you! Not to mention, the pay and benefits are pretty great too. If you're interested in becoming a flight attendant, here are a few steps you'll need to take.
1. Research the airlines that Fly to/from Luxembourg
The first step in becoming a flight attendant is to research which airlines fly to and from Luxembourg. This is important because you will need to apply to each airline individually. Some airlines may require you to have a certain amount of experience or training before you can apply, so it's best to do your research upfront.
2. Take A Flight Attendant Training Course
Once you've identified which airlines you would like to apply to, the next step is to take a flight attendant training course. These courses are typically offered by community colleges or universities. They will cover topics such as safety procedures, customer service, and emergency procedures. Taking a course will give you the skills and knowledge you need to succeed as a flight attendant.
3. Apply to Airlines Individually
After you've completed your training, the next step is to apply to airlines individually. Each airline has its own application process, so it's important that you follow their instructions carefully. You will likely need to submit an online application, as well as a resume and cover letter. Once your application has been reviewed, you may be invited to participate in an interview.
Becoming a flight attendant is a great way to see the world while getting paid. If you're interested in this exciting career, be sure to research the airlines that fly in and out of Luxembourg, take a flight attendant training course, and apply to airlines individually. Following these steps will help you get one step closer to your dream job!
Another Interesting read: How To Become A Flight Attendant In The Netherlands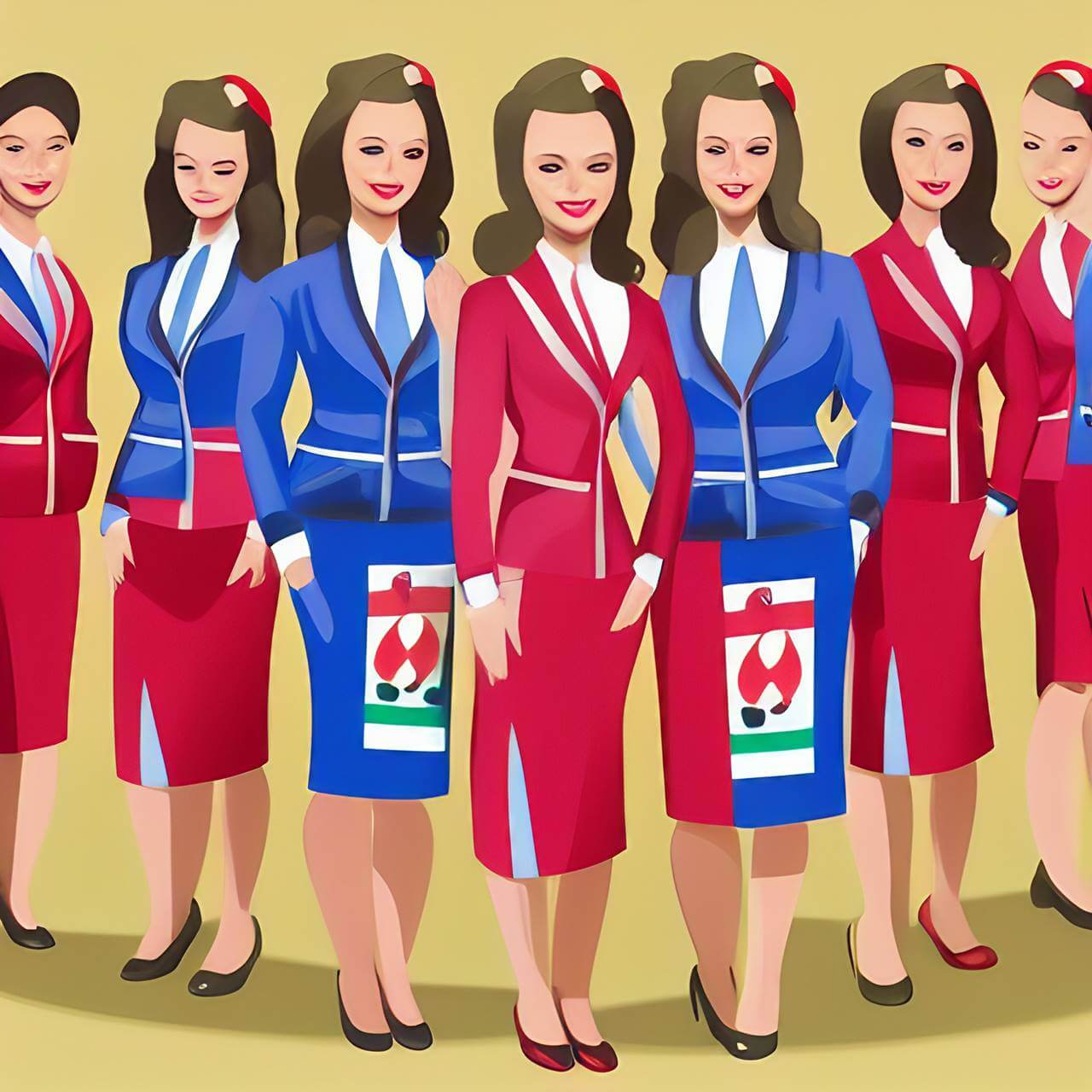 What is the Salary of a Flight Attendant in Luxembourg
The average salary per month for a Flight Attendant in Luxembourg is €1,964. These estimates are gathered from 3 anonymous salaries submitted to Indeed by flight Attendant employees and past/present job advertisements on Indeed over the course of 36 months. The general tenure for a Flight Attendant is less than one year.
Responsibilities
Flight attendants play an important role in ensuring the safety and comfort of passengers on airlines. They are responsible for a wide range of tasks, including serving food and drinks, providing passenger safety information, assisting passengers with special needs, and responding to emergencies. In addition to their practical skills, flight attendants must also be excellent communicators and have the ability to deal with challenging situations. As a result, they play a vital role in the smooth running of airline operations.
Perks
While the job of a flight attendant is demanding, it can also be very rewarding. Flight attendants have the opportunity to travel to different parts of the world, meet new people, and experience new cultures. In addition, they often receive generous benefits, including free or discounted air travel. For these reasons, many people see working as a flight attendant as an exciting and attractive career option.
Summary
There are certain requirements that one must meet before becoming a flight attendant. However, if you have a passion for flying and customer service, then a career as a flight attendant might be the perfect fit for you! There are several benefits to being a flight attendant in Luxembourg. The first is that you will be able to experience different cultures on a daily basis. Not only will you get to meet people from all over the world, but you will also get to learn about their customs and lifestyles.
If you have questions about becoming a flight attendant or the application process in Luxembourg, please reach out to us. We would be more than happy to assist you in your journey to becoming a flight attendant. Thanks for reading!
More Interesting read: Do Cabin Crew Clean Toilets? Do Flight Attendant Clean Lavatories?