Heston Airlines is a relatively new European carrier based in Vilnius, Lithuania. A subsidiary of the Heston Aviation Group, a conglomerate of enterprises specializing in aviation asset leasing, trade, maintenance, repair, and overhaul. The airline operates Airbus 320 and Airbus 330 aircraft, providing both short and long-term services around the world. Their team of industry executives and specialists is something they are very proud of and confident in.
Also Read: 23 Best Things to Do in Milos Island, Greece – Milos Itinerary Guide
Heston Airlines is a relatively new European carrier based in Vilnius, Lithuania. A subsidiary of the Heston Aviation Group, a conglomerate of enterprises specializing in aviation asset leasing, trade, maintenance, repair, and overhaul. They are looking for a Cabin Crew member to join their team.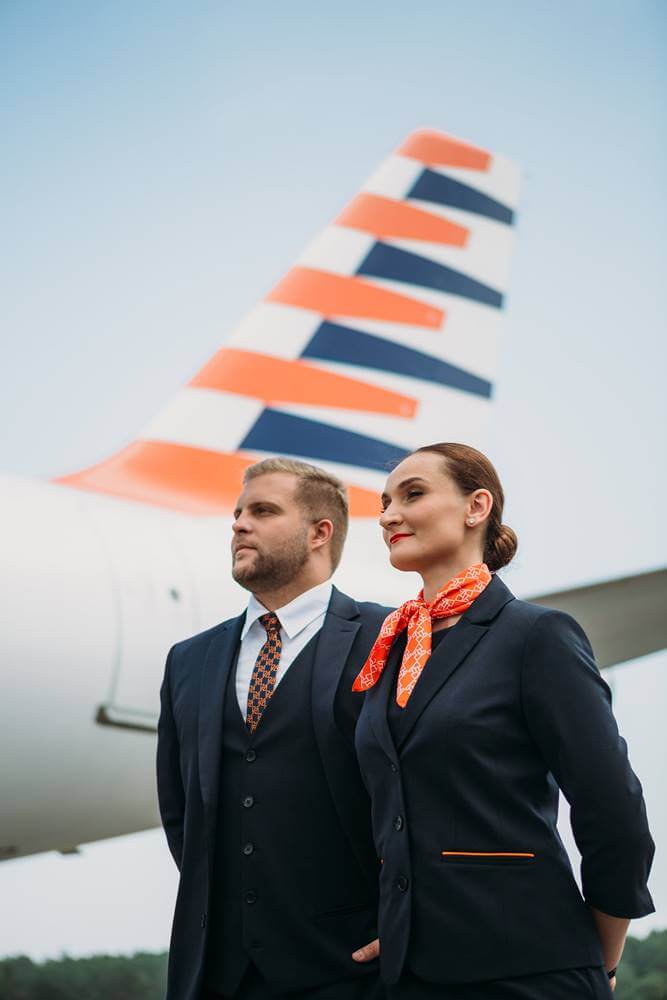 List of Requirements and Qualifications to Become a Heston Airlines Flight Attendant
A high school diploma is required.
At least one year of recent experience as a cabin crew member (experience on the A320 series is preferred);
EASA Cabin Crew Certification;
EASA Medical Report for Cabin Crew;
An EU citizen with a valid EU passport that allows limitless travel;
There must be no criminal record in any international jurisdiction.
Has the ability to read, write, and speak in English;
Ability to travel and work a 24-hour shift, including weekends and holidays;
Responsibilities:
Execution of obligations linked to passenger and aircraft safety;
Ensure the comfort and happiness of passengers;
In-flight sales and cash handling performance;
Providing first aid to travelers.
Managing emergencies in accordance with Heston Airlines' policies and procedures;
After completing a journey, produce written flight reports.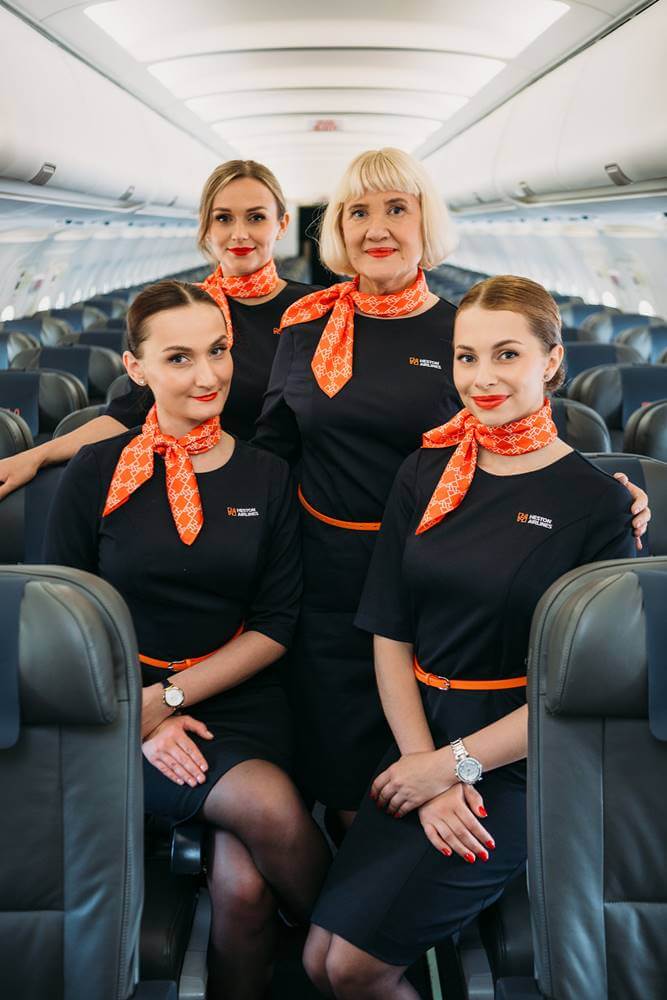 Application Process
Step 1: Go to Heston's official website https://heston.aero/
Step 2: Click "View Available Positions" https://heston.aero/career
Step 3: You will be redirected to this page https://careers.heston.aero/. Click on the vacancy you are applying for.
Step 4: Read the guidelines, then on the bottom part of the page click "Apply."
Step 5: After submitting your application, wait for their recruitment team to contact you or send a notification through email or call. The hiring process may take some time. Heston Airlines will not give you a turnaround time for reviewing your application, so you need to be patient.
Succeeding the Training
Flight Attendant Training will be emotional, demanding, and thrilling.  But it'll all be worth it once you've earned your wings. To be successful, you must have the following:
Learn as much as you can about the airline, the locations, and, most essential, how to communicate like a flight attendant. When you walk into class on the first day, you are expected to know the airport codes, 24-hour clock, PA announcements, and abbreviations.
Understand "the look." Consider the Flight Attendants you've met and how they seem to be tidy and classic. Tattoos or body piercings are not allowed for flight attendants. Hairstyles are neat and never overly colored or trimmed. There is also a dress code and strict guidelines for makeup, facial hair, and nails. The uniform standards in the classroom reflect the uniform standards while on duty. Your recruiter will give you a detailed dress code for the class. You'll learn how to order your on-duty uniform in class.
Maintain an optimistic attitude. Before, during, and after class, you'll need to recall the information they discussed with you. It may seem like a lot, but you'll have an exciting new job in just three weeks. Understand that your professors are meticulous and want you to succeed.
Continue to smile!
You've chosen an intriguing professional path that is subject to frequent change owing to weather, operational requirements, and scheduling changes. This starts on the first day of your training.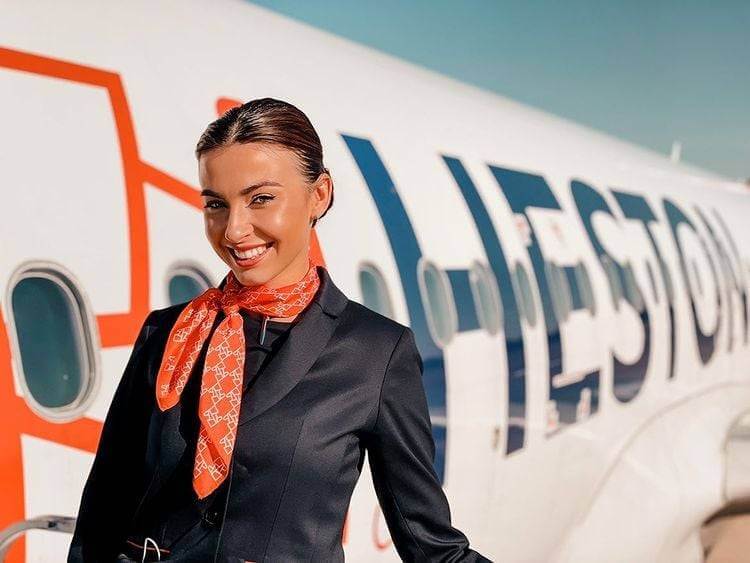 Salary and Benefits
In Vilnius, Lithuania, the anticipated total pay for a Cabin Crew is €2,696 per month, with an average wage of €1,105 per month. You will get additional pay which is projected to be €1,591 per month. Additional compensation may include a monetary incentive, a commission, tips, and profit sharing.
Video: HESTON AIRLINES for CONDOR Airbus A320 (ECONOMY) | Munich – Volos | VLOG TRIP REPORT
Heston Airline's Condor Airbus is undeniably a decent piece for economy flight passengers. It has a bit more spacious legroom in front of you there is a seat pocket where a safety card and magazines are placed. Their foldable table is also placed above the seat pocket which can be pulled anytime you need to eat or drink. If you would take a look at their seats in this video, they seem to be fluffy and comfortable because of the headrest.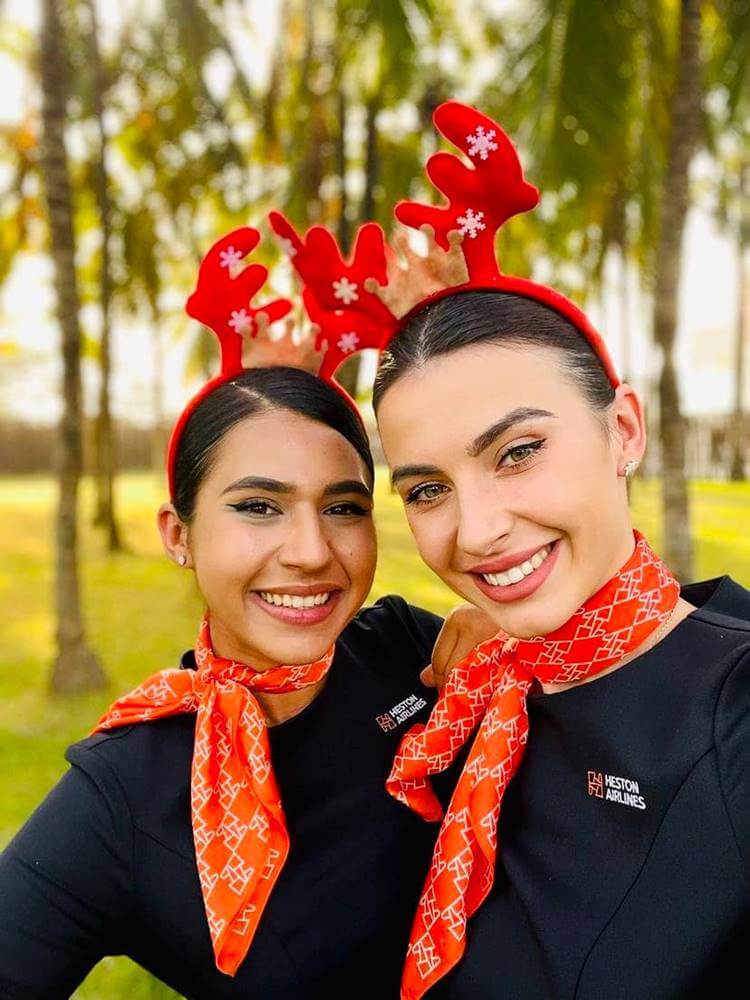 Photos: Heston Airlines Cabin Crew Uniform
Check out these pictures of Heston Airlines crews so you can see what they look like in uniforms:
Frequently Asked Questions
Here are some common questions and answers about the job requirements as a cabin crew for Heston Airways:
1. Where is Heston Airlines located?
Heston Airlines is located in Vilnius, Lithuania. It is a newly established European carrier.
2. Can I still get disqualified while in the training phase?
Unfortunately, some trainees are terminated during the first week for a variety of reasons, including:
Failure of Testing
Examinee cheating
Being late to class
Ineffective interpersonal skills/intolerant of others
4. What if I'm too shy during the training?
Think of this, your dream is to become a Flight Attendant. You need to face different types of people and provide customer service. It is a profession and you will earn from it. Don't be shy – you have what it takes.
5. Can I wear jewelry and teeth accessories?
Some types of jewelry are allowed. For teeth accessories, you need to remove them during the flight.
6. How to impress the panel with my outfit?
Keep in mind that you need to be neat and decent. See what the airline's uniform looks like, then come up with a look that is similar.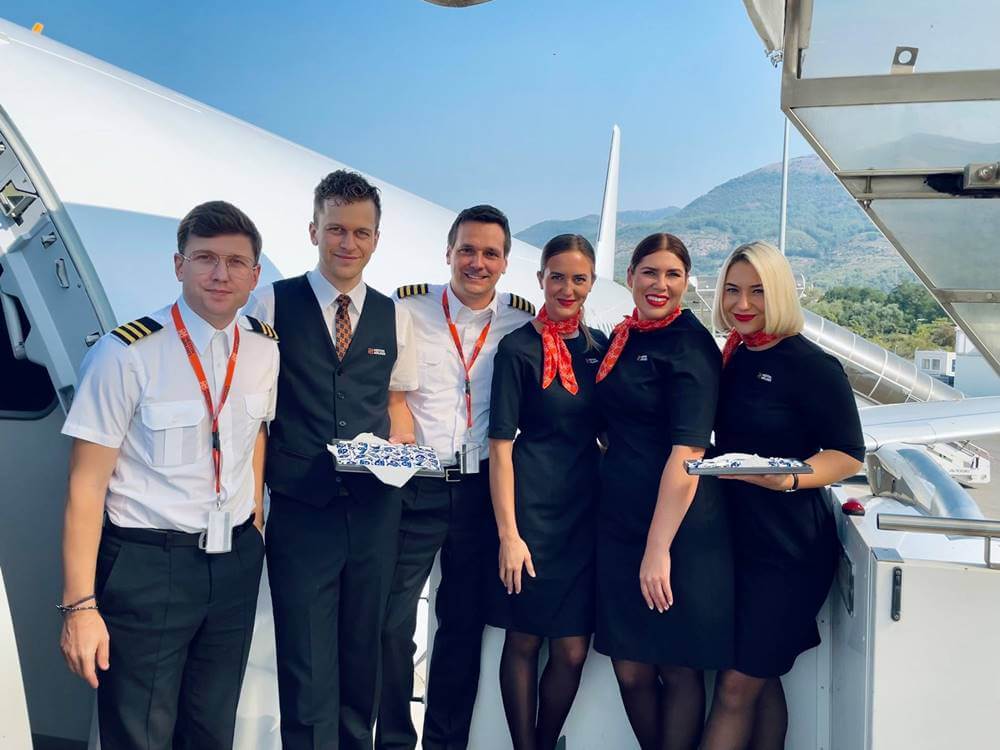 Summary
Heston Airlines specializes in charter, wet- and dry-lease flights for tour operators and airlines in Europe, the Middle East, and Africa (EMEA). Jonas Rinkauskas, the former chief commercial officer of Lithuanian charter and ACMI operator GetJet Airlines, leads Heston Airlines. The airline doesnt have many requirements for aspiring Flight Attendants, unlike others. If you want to become a part of Heston Airlines, make the best CV, show your knowledge during the interview, and be skilled enough to meet all the tasks during the training.