The design of the cabin crew's clothing aims to reflect the vibrant and modern aesthetic of the West Coast. Luly Yang, known for her elegant and innovative designs, has meticulously crafted uniforms that not only adhere to the company's regulations but also embody the spirit of Horizon Air. The approval process by the company committee ensures that the clothing aligns with the airline's brand image, capturing the essence of the region and creating a cohesive and stylish look for the flight attendants and cabin crew.
The crew's clothing not only serves a functional purpose but also serves as a representation of Horizon Air's commitment to providing exceptional service and creating a memorable experience for its passengers. Each garment is carefully designed to incorporate elements of the Pacific Northwest, such as nature-inspired patterns and colors, further connecting the airline to its roots and creating a sense of pride and identity for both the crew and passengers.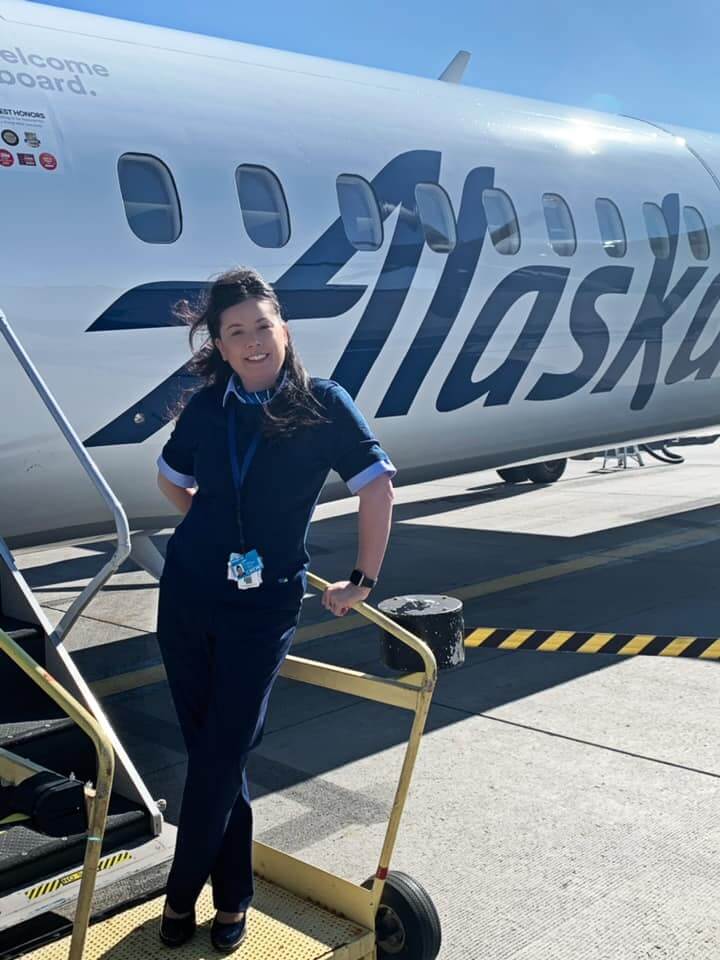 Features of Its Uniform
A classy and modern blue uniform dress for female flight attendants
A formal heel shoe with appropriate heel length and design
A gray vest for male flight attendants
A white button blouse paired with a gray vest
A stylish blue necktie for male neckwear
Formal slack pants
A blue blazer jacket with an insignia or wing badge
A formal black closed shoe for male flight attendants
Blue formal skirts and formal pants
Female Horizon Air Cabin Crew Uniform
Female flight attendants at Horizon Air need to wear a clean and tidy flight attendant uniform. They are also required to maintain their uniform in good condition. Their uniform should be free from any stains, wrinkles, or damage. Additionally, female flight attendants are expected to accessorize their uniform with appropriate items such as a name tag, wings, and a stylish scarf. These minimal details ensure that they maintain a professional appearance and uphold the airline's brand image.
To discover more about their set of uniforms, here is a list of uniforms from female flight attendants.
Two (2) neck scarf
Collared Button Blouse (Inner Top)
Skirt (Bottom)
Blazer/Jacket (Outer Top)
Heel Shoe
Stocking
Wristwatch
Wing Badge
Name badge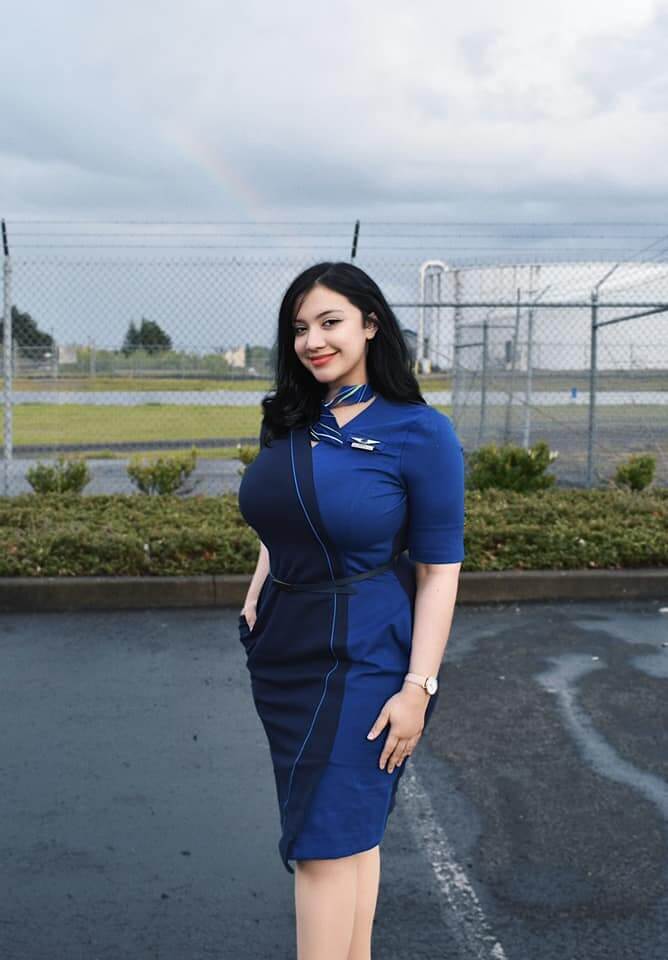 Male Horizon Air Cabin Crew Uniform
Male flight attendants need to wear the following set of pieces of clothing that serve as their uniform while they are working at Horizon Air: In like manner, they also need to follow the uniform requirements that are prescribed in line with the released style and design. These requirements ensure that male flight attendants maintain a formal and cohesive appearance while representing the airline, as every element of the uniform contributes to the overall image of Horizon Air and the level of service provided to passengers.
The male flight attendant uniforms are listed below.
Wing Badge
Name Badge
Button collared blouse
Vest
Slack Pants
Neck Tie
Wristwatch
Belt
Shoe
Blazer Jacket
Long sleeve
Uniform Accessories (Male/Female)
Flight attendants can bring and wear the following items and accessories in addition to the uniform they wear, provided that they follow the policies and standards for wearing them:
Winter Scarf
Garment Bag
Backpack
Tote Bag
Umbrella
Wool coat
Hat
Transition jacket
Apron
All-weather Jacket
Bag
Suitcase
Black Gloves
Eyeglasses
Jewelry
Earrings
Wedding ring
Single strand necklace
Wristwatch
Bracelet
Presentation and Grooming Policy
Flight attendants must be mindful of their appearance when dealing with their customers, wherein they should maintain a good personal appearance and good image and values. They must also follow the appearance requirements prescribed to them, which include the grooming and presentation policies stated below.
The flight attendant uniform must be well-pressed, neat, and clean. Accurate and proper wearing of the said piece of clothing is strictly observed.
The hairstyle of the cabin crew member must be done properly. They should keep it clean and neat-looking. Application of hair gel or hair wax could be possible and must be done with an exact amount applied. Male haircuts must be formal and good-looking, extreme haircut style is strictly observed.
FAs and other cabin crew member must maintain their hygiene regularly. They must be clean outside and inside.
Hands and fingernails must be cleaned all the time. Regular hand washing must be done properly. Fingernails should be well-trimmed, and nails must be cut properly. Polish color and nail design should not be exaggerated.
Facial hair and mustaches must be trimmed properly. It is encouraged to have a clean and neat-looking face that is not covered with hair, mustaches, tattoos, piercings, or any body art or accessories.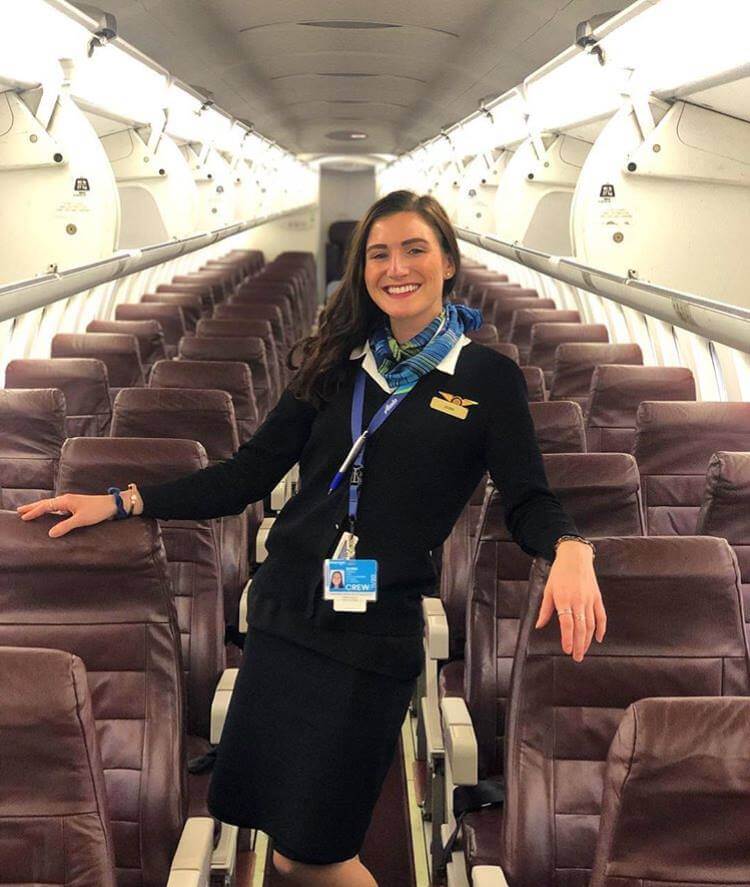 Important Notes to Remember
The uniform must conform to the latest design, policies, and standards set by the airline company.
Exaggerated uniform style and design are strictly prohibited.
FAs are required to follow the uniform policies and rules. Failure to follow it may result in disciplinary action.
It is expected of the flight attendants who are wearing their uniforms to perform their tasks competently. They must have good norms and values, especially when dealing with their customers.
Tattoos and other body art must not be visible while wearing the working uniform. Any form of body art that is too vulgar and offensive is strictly prohibited.
Public smoking and drinking of alcoholic drinks while wearing the said uniform is strictly prohibited.
Video: Horizon Air Presentation / February 17, 2021/ UAA Webinar
A webinar between Horizon Air and the University Aviation and Association explains the airline's basic operation, flight features, and travel destinations. Horizon Air emphasizes providing a comfortable and enjoyable flying experience, showcasing its extensive network of domestic and international routes.
Summary
In summary, the cabin crew's clothing is designed by Luly Yang, a renowned designer known for her elegant and innovative designs. The uniforms not only adhere to Horizon Air's regulations but also embody the spirit of the region. The approval process ensures the clothing aligns with the airline's brand image, capturing the essence of the region. On top of that, Horizon Air's cabin crew wears high-quality uniforms, reflecting confidence and style, showcasing intricate patterns and natural beauty of the Pacific Northwest.